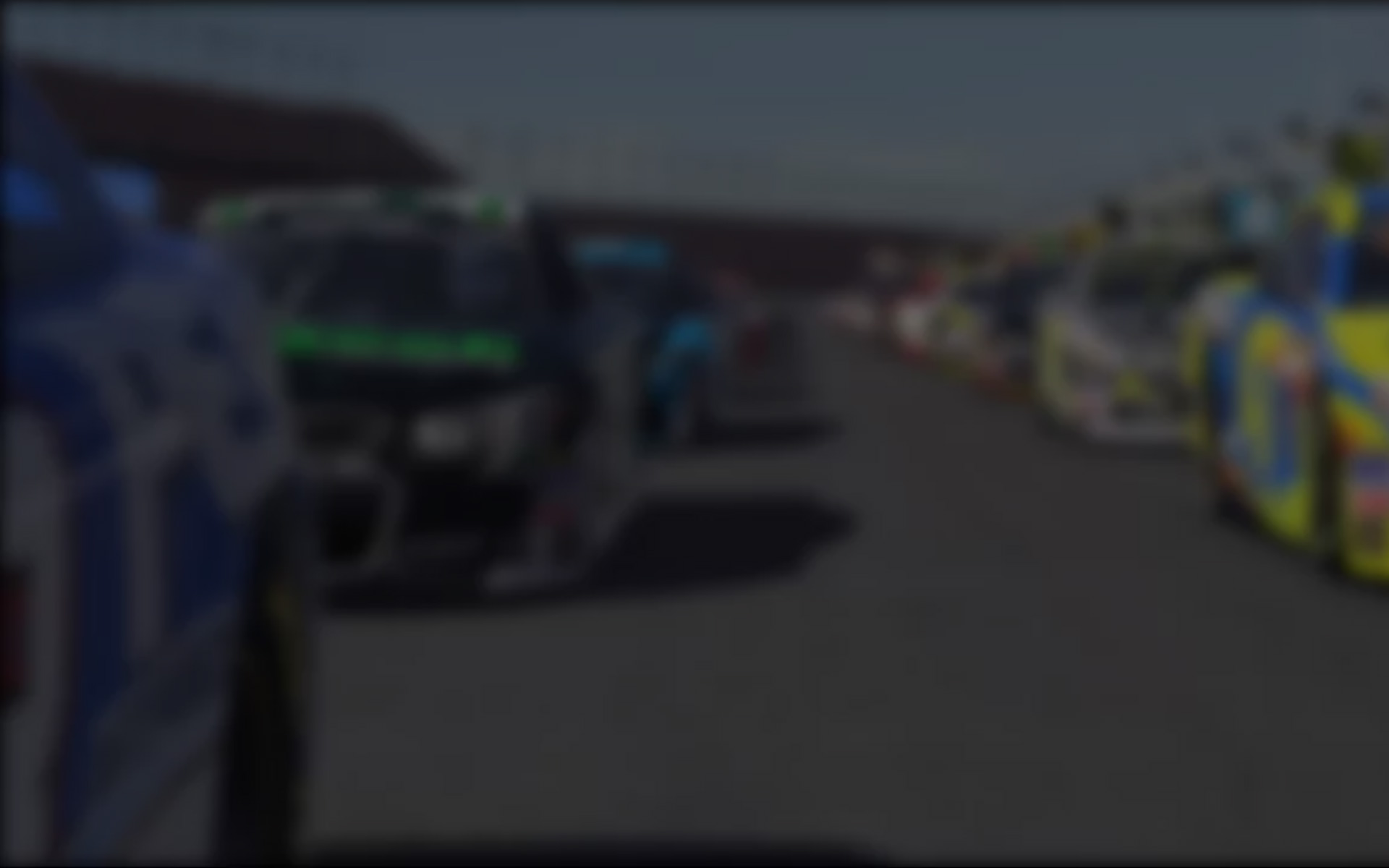 Chris Overland had the restart of his life at the perfect time, outrunning Brandon Schmidt into Turn One on a green-white-checker finish to score his first NASCAR iRacing.com Pro Series win at Pocono Raceway. Overland only led two laps, but they were the last two of the race as he set sail after passing Schmidt, who became locked in a battle with Chad Laughton for second.
Laughton got the best of Schmidt to come home second after having a dominant car, but falling short on the pit strategy. Schmidt was third followed by Nicholas Morse and Cody Byus.
The online race began with several familiar faces pacing the field. Laughton started on pole and looked to have the car to beat, but Kenny Humpe, Mitchell Hunt and Josh Berry also were strong in the early going.
Laughton paced the field for the first 25 circuits before giving up the lead during a pit stop under the caution when some drivers elected to take two tires instead of four. Although a flurry of cautions slowed his progress, Laughton picked through the cars in front of him on the short runs and settled into second place behind Humpe.
Humpe was on a different strategy and, with older tires, simply let Laughton go and started logging laps behind the new race leader. He looked content to ride things out until his next pit stop, but a caution with 21 laps to go changed everything.
Once again, some drivers chose to take two tires or did not pit at all, while Laughton and Humpe both took four, putting themselves back in traffic without a whole lot of time to regain all the lost positions.
While Humpe and Laughton were hoping for a green flag run to the finish to get the full benefit of their four fresh tires, Overland, Schmidt, and the rest of the sim-racers who gambled for track position were hoping for cautions. The cautions came in a flurry once again but Laughton made steady progress on each restart. Humpe, though, was not as lucky. As Laughton was busy moving forward, Humpe kept getting caught in the wrong lane on the restart and was not making any progress. Then with only seven laps remaining, Humpe got mixed-up in a chain reaction crash in Turn Two, prematurely ending his night.
In the midst of all the shuffling, Overland had worked his way up into the second position and was poised to take on Schmidt and his four old tires in a two-lap shootout. Laughton looked to be the favorite as he restarted fourth, clearly within striking distance.
When Overland made his great move to the outside on the restart, Laughton knew he would have to move quickly and pass Schmidt if he were to have any shot at Overland. Unfortunately for Laughton, it took a full lap to finally clear Schmidt which gave Overland plenty of time to build a big enough gap to cross the finish line unchallenged.
The win also boosted Overland's championship outlook. He now sits second in the NiPS championship standings, just two points behind Landon Harrison, who had another solid top ten finish despite not having the fastest car. Brandon Hauff also came home with a solid finish and holds the third spot. Berry and Patrick Baldwin round out the top five as the season hits the halfway point.
Next week, the second half of the season kicks off at the wide, two-mile Michigan International Speedway. In a season that has been defined by the caution flag thus far, Michigan may be the best chance yet to put on a good show with some long green flag runs. As always, qualifying will be important as passing is always a challenge due to the extremely high speeds reached at MIS. Look for Laughton, Berry, and Humpe to be strong once again but if the late race yellow flies once more, it could be anyone's race.
---
You may also like...
---