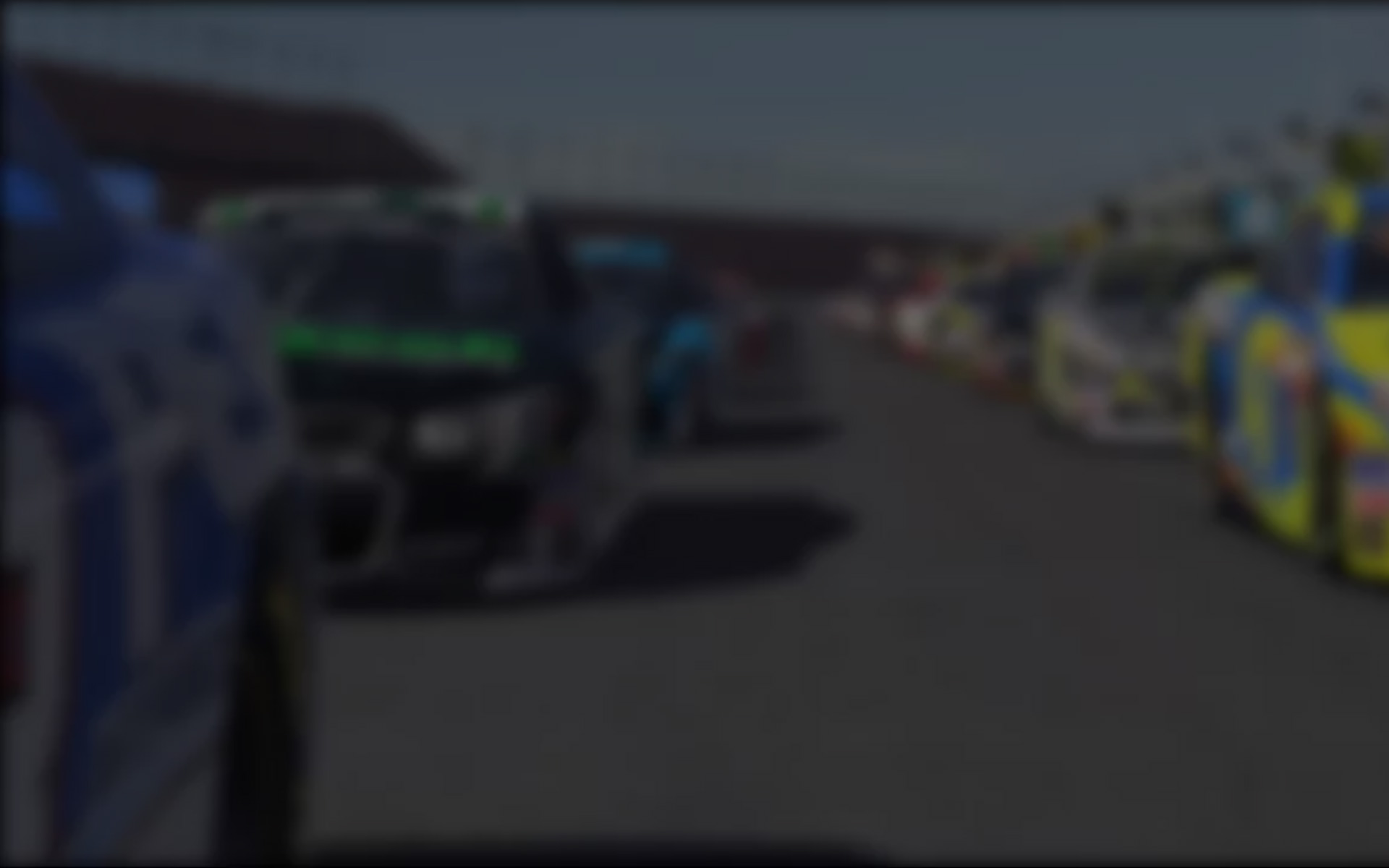 Week 12 of the iRacing.com Street Stock Series saw sim racers travel to Oxford Plains Speedway for the final week of the season and the crowning of the 2011 Season 4 champion. Many drivers started-off the season with the goal of dethroning three time series champion Nick Ottinger (Carolina) but only one driver was able to make it happen. Maxime Paquette (Eastern Canada) was the one who came out on top when all was said and done.
Weekly Standings
With a season championship within his reach, Paquette set fire to Oxford Plains. In two races, Paquette won both while leading 81 of 100 laps and netting the most points of the online racing week with 185. Cole Anderson (Midwest) finished the final week of the season by also winning both his races of the week and finished with 173 points. Paquette's main competition, Greg Hooks (Virginias) finished the week with one win in four starts with four Top Fives. For his efforts, Hooks received 150 points. Lance Gomez Jr (New York) and Kevin Moody (New York) rounded out the Top Five for the week with 150 and 148 points respectively.
Weekly Qualifying
Jarrell finished the week with the fastest qualifying time after turning a 16.478. Pekka Virkamaki (DE-AT-CH) finished the week off in the second position after turning a 16.505. Ralf Janiak (DE-AT-CH) wound up third on the charts with a 16.536  while Moody was fourth with a 16.542. Michael Vaughn (West) rounded out the Top Five with a 16.554.
"It was a great season. Had a lot of fun with Hooks, Moody, Harste . . ." Maxime Paquette.
Season Standings
As the season closed, Paquette found himself on the top step of the points standings. Paquette finished the season with 14 wins in 25 starts with 23 top fives and 1318 points. "It was a great season. Had a lot of fun with Hooks, Moody, Harste and all those great drivers," Paquette said when asked about his season. "I didn't really think about winning the championship until the third week, I saw I was in first place and that gave me a boost to continue. I would like to thank Fast Track Sims for the great support." Asked if he would return to defend his champion, Paquette said "I should be running the Street Stocks, Late Models and Trucks."
Hooks finished his season off with 29 wins in 78 starts with 60 Top Fives and 1221 points, 97 points behind Paquette. "I had a great season finishing second overall and winning Division 2. I've felt like I've been good enough to compete for the championship these past few season, this was the first time I really put in the effort to contend for it," said Hooks. "I had a lot of fun battling Maxime and would like to congratulate him on his championship!"
"I had a lot of fun battling Maxime and would like to congratulate him on his championship!" — Greg Hooks
Trey Jarrell (Virginias) finished off his season with 12 wins in 13 starts with 13 Top Fives. Jarrell lead 514 laps out of 570 total laps and finished with 1191 points. Moody finished in the fourth position on the season. Moody ran 31 races, in which he won 14 and netted 1182 points for the season. Rounding out the Top Five was Anderson. Anderson, who ran the most races of the Top Five, ran 148 races with 50 wins. Cole turned over 5000 laps one the season and lead over 50% of his races and finished the season with 1132 points.
Division Winners (Racing)
Division 1 – Maxime Paquette
Division 2 – Greg Hooks
Division 3 – Nathan Smith4
Division 4 – Cole Anderson
Division 5 – Scott Miller3
Division 6 – Jake Ott
Division 7 – Kevin Sockow
Division 8 – Mike Hasty
Division 9 – Ed Kathan
Division 10 – Jim Bookout
Division Rookie – Benjamin Harste
Division Winners (Time Trials)
Division 1 – James Trimble
Division 2 – Ralf Janiak
Division 3 – Kalle Ruokola
Division 4 – Jeremy Ahlum
Division 5 – Kriztian Pinter2
Division 6 – Eric Busillo
Division 7 – Larry Millikin
Division 8 – Dmitry Kizyukevich
Division 9 – Walter Few
Division 10 – Illarion Bykov
Division Rookie – Benjamin Harste
Season 4 of 2011 was a great one for the iRacing.com Street Stock Series. A new driver showed his strength in the series by knocking off the three time defending champion and now he has the target on his back. Will Maxime Paquette continue his dominant ways next season? Find out on inRacingNews!
---
You may also like...
---