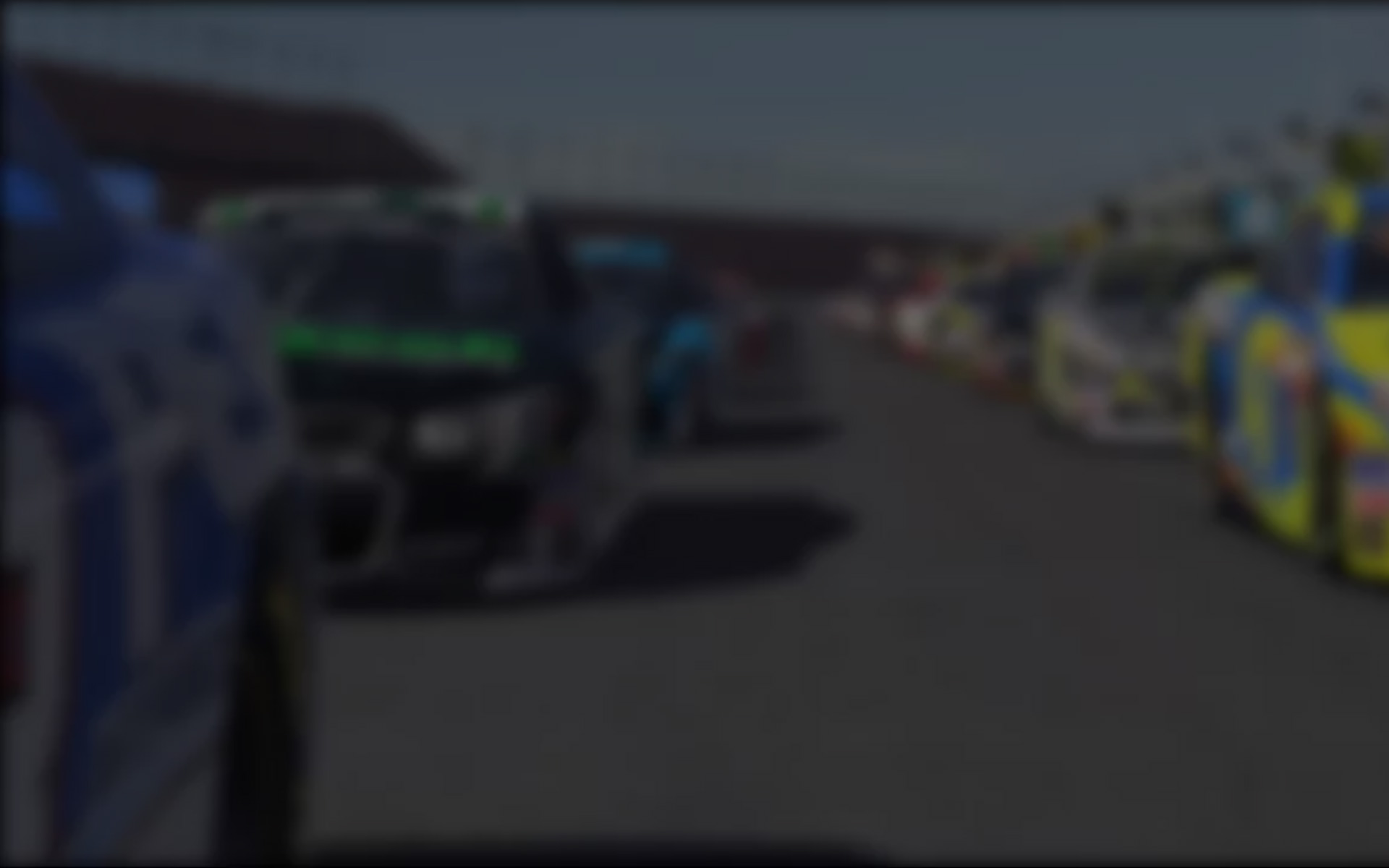 After all the hype and effort that went into preparing for the first online race of our McLaren MP4-12C GT3 mini-series at Champion Motorsports, I have completely avoided a few tasks —  such as letting you all know how it actually went and sharing the screenshots. No matter how hard I try, the world continues to spin and the days seem to blow by like Indy cars at Las Vegas Motor Speedway. They say "Education is important, but racecars are importanter!" So without further ado…
Mosport was our first and likely most difficult circuit of the three online races in the CMS MP4-12C mini-series. Blind corners and bumpy straights can leave even a sim-driver feeling a bit thrashed and edgy. I often found myself wondering how I was going to survive the full 45 minutes at Mosport without unwillingly discovering what textures lay behind the circuit's tire barriers.  Unfortunately a 14 hour day at work would see me miss the race start by five minutes.  As a spectator I watched what turned out to be an exciting and fun race for all who participated.  John Paquin would set a blistering pace and maintain it with amazing consistency. I wish the punch-out clock at work would be as consistent as John's lap times.  Lots of sharp looking paint jobs made taking screen shots a pleasure, but who are we kidding! The MP4-12C GT3 is a wicked car. You could paint it in polka dots and the MP4-12C would still be as badass as Heavy Metal guitarist Zack Wylde.
Qualifications
John Paquin's average qualification lap time of 1:16.767 has a way of spelling "trouble" for all his competition. Speed like that can deflate egos or inspire sim-racing nirvana.  Rumor has it John was born with a heavy right foot and his first words as a child were "nitrous oxide system."  Javier Torres wasn't slacking when he snatched up the second grid space with his lap of 1:17.669. Javier's love of sim-racing is evident in his enthusiasm and positive attitude he brings to every online race.   Newcomer Brice Ambrecht found himself third on the grid with a personal best lap time of 1:18.461.  With lap times like these I found myself slightly relieved to have missed this race, but watching the race from the sidelines was,simply put, painful.
Race
With the astonishing MP4-12C GT3 and a great group of sim drivers the race commenced.  Early-on, Javier and Jason found themselves in a heated battle for second, but Jason would unfortunately make an error that would buy Javier some breathing room and effectively end the battle. Brice Ambrecht fell to the back of the pack on the third lap, but undiscouraged he soldiered on. Devin O'brien and David Slee would both end their online races early with incidents that upheld Mosport's reputation as a tricky circuit.
Undaunted, John Paquin drove from pole to the top step of the podium for the fourth time in a row! This raises the question, can he be stopped? Javier Torres certainly gave it his best, finishing second and has the highest hopes of catching Paquin. Jason Lundy finished third with his hood missing! The hood I live in is considered a bit dangerous after dark, but I imagine a flying McLaren hood is dangerous all day long.  In a notable performance Terry Mcneil earned our Hard Charger title after fighting back from last place to finish fourth.
Congratulations to all our podium winners and a huge thank you to all those who participated. Please join Champion Motorsports iRacing division as we take on the challenging corkscrew at the famous Mazda Raceway Laguna Seca on September 4.  Also, if anyone finds Jason's hood, he would very much appreciate its safe return to his garage.
---
You may also like...
---