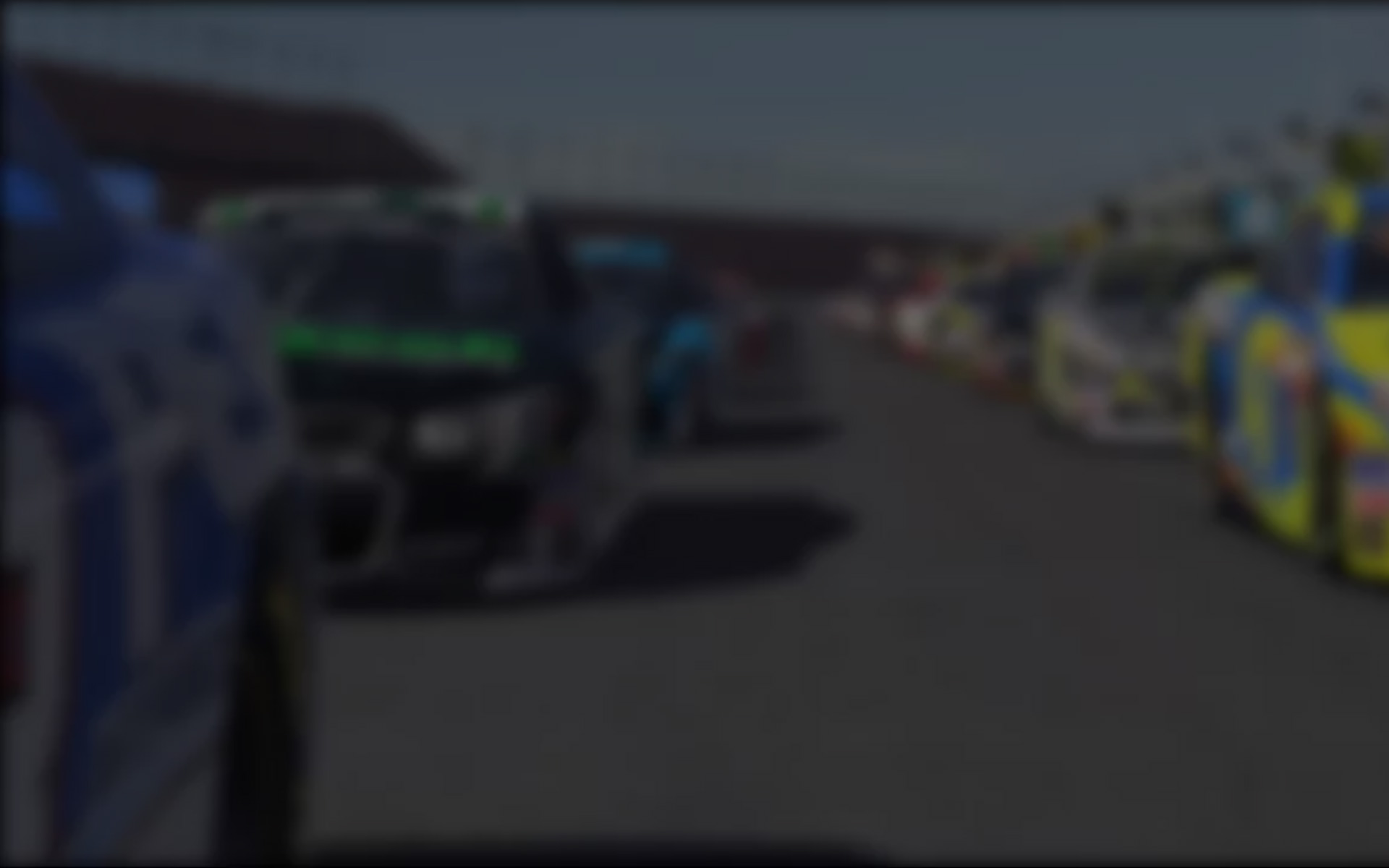 iRacing.com's PEAK Stock Car Dreams National Series completed its toughest stretch of the schedule with a date with the infamous Lady in Black, aka Darlington Raceway.  Coming on the heels of the challenging Bristol and Thompson short tracks, the 1.366-mile egg-shaped oval finished-off a three week stretch that tested the sim-racers' skill and patience.
Acworth, Georgia's Tyler Edwards did not manage a win in either of his two races, but his runner-up finish to Carolina's Ethan Lane scored him enough points (145) to take the top honors for the week.  Lane scored 157 points in a head-to-head win over Edwards and picked-up a pair of second place finishes from five more starts.  However, his results in other races dragged his total down to 134, dropping him to third place for the week.  Michigan's Kyle Crump collected two wins in three starts, good enough for 136 points which landed him in second place.  Brad Davies kept himself in the hunt for the overall championship as well by scoring 134 points a mark matched by Alfred Terra.
Edwards missed the first three weeks of the series so, although his point total is not impressive at the moment, he could find himself edging to the top once the drop weeks start coming into play.
"I want to thank PEAK and iRacing for putting on this awesome competition and I'm really thankful that I won the Darlington week for points," said Edwards.  "It's a tough track and there is no room for error.  I'm excited to continue for the next few week and hopefully get closer to the top of the leaderboards."
"It's a tough track and there is no room for error." — Tyler Edwards
Late in the week, Lane held down the top spot and looked like he would come out on top for the week, but still took a solid top five result.
Paul Kusheba's 127 points total for the week was good enough for seventh place at Darlington and he continues to hold the overall points lead at the halfway point of the 12-week season.  Kusheba entered Darlington with a 69-point lead over Byron Daley and, with the solid run, extended his margin to 88 points.  Ray Alfalla narrowed his gap to the lead by a point and remains in third place 163 points back.  Davies' fourth place finish at Darlington moves him up to fourth overall (trailing by an even 200) while Kevin Gram drops to fifth, 237 points back of Kusheba.
Division winners for Darlington week were: 1 – Kyle Crump 136 (Michigan) 2 – Tyler Edwards 145 (Georgia) 3 – Jeffrey Dorman 123 (Pennsylvania) 4 – Lewis King 121 (Mid-South) 5 – Emanuel CG Granja 97 (Brazil) 6 – Patrick Shelton 90 (Virginias) 7 – Daniel Knight 87 (Carolina) 8 – Richard Cunningham 89 (Midwest) 9 – David Warhurst 79 (Georgia) 10 – Cody Jenkins 92 (Canada) Rookie – Jesse Abraham 85 (Ohio)
At the halfway point of the season, division leaders are: 1 – Paul Kusheba 1226 (New England) 2 – CP Allen 1003 (Mid-South) 3 – Kyle Heckman 821 (California) 4 – Lewis King 644 (Mid-South) 5 – Brian Congdon 470 (West) 6 – Eric Maitlen 402 (Indiana) 7 – Scott Wilson 397 (West) 8 – Dustin Bryson 449 (Georgia) 9 – Jay Blankman 351 (Carolina) 10 – Duane Jarvis 281 (New England) Rookie – Kenneth Walker 480 (Pennsylvania)
Week Seven sees a quick trek north as the PEAK Stock Car Dreams National Series moves to the .75-mile Richmond International Raceway.  For the first time in nearly a month, the series drivers will have better passing opportunities on Richmond's wide surface.  The story line of the second half of the season will be to see if Kusheba can hold off iRacing Pros: Daley, Alfalla and Davies.
---
You may also like...
---