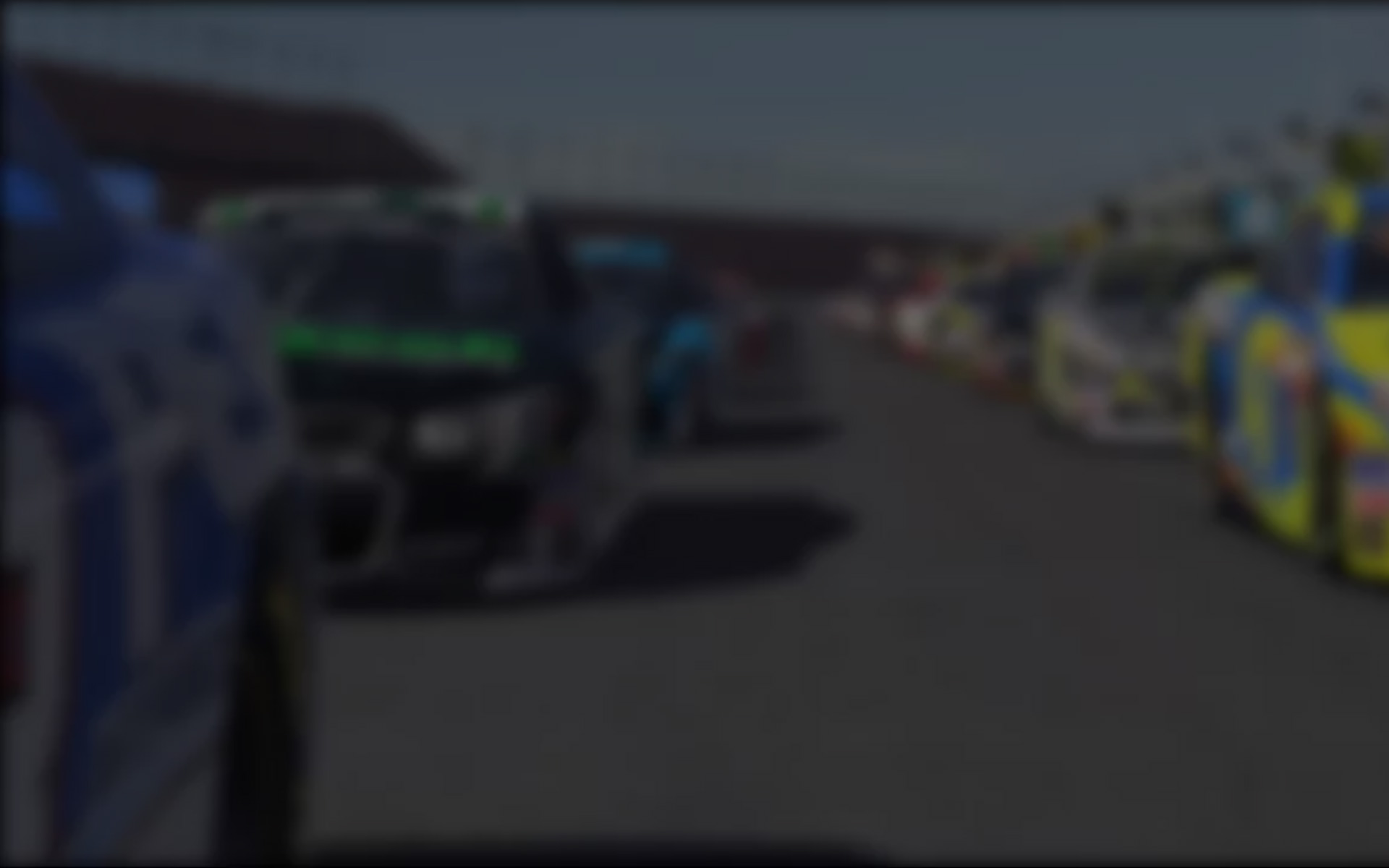 The NASCAR iRacing.com Class A Series looked into the eye of the monster for Week Nine of their twelve week season. Dover International Speedway was the venue as drivers took on the "Monster Mile" and, as to be expected, NASCAR iRacing.com Pro Series (NiPS) drivers flocked to the top of the charts. Dover's concrete surface is a rarity on the iRacing.com service, and this would challenge setup builders in entirely new ways. As if the concrete surface wasn't enough of a curve ball to throw at competitors, Dover also offers high banks, lightning quick speeds and turns that narrow-up in a hurry.
Current NiPS driver PJ Stergios enjoyed success in his only start at the Monster Mile, earning a win from his second place starting position, and 248 points to go with it. Stergios is no stranger to speed as he spends his free time racing Super Modifieds at Lee USA Speedway and, as many of you know, his brother Jake is also has a well-established name in sim racing.
Keeping with the NiPS driver theme, Justin Thompson finished second to PJ Stergois, scoring 234 points, good enough for second on the week. Carson McClelland finished second in his only start at Dover, scoring himself 233 points and slotting-in right behind Thompson. Kevin King won the race in which McClelland was the bridesmaid. However, King participated in three races on the week, making his points total take a bit of a dip. Another Pro, namely Paul Kusheba, slotted-into fourth with 231 points. Breaking-up the all-Pro top five was Cody Byus out of Pennsylvania.
Kile Gottula still leads the overall Division One points standing by a wide margin, despite utilizing a drop week at Dover. Steve Ritter is hitting his sim racing stride and currently sits second in points. The hottest battle is the one for third place, currently held by Chris Shollenbarger . . . but not by much. Only eleven points separates Shollenbarger from fourth place Rick Foutz, while Foutz has India's most accomplished sim racer — Sandeep Banerjee — hot on his heals. Mike Montesi and Finnish driver Jukka Savolainen are also right in the mix to make their move. This all takes place swell behind Gottula who has checked-out, and currently enjoys a near two hundred point lead.
Of the 231 total drivers who made the trip to Dover, North Carolina's Jerry Eldred had the most starts with thirteen. Despite not finding victory lane, Eldred scored two top fives and had an average finish inside the top ten. Ivan Garcia is happy to leave Dover, as he started eleven races and was unable to muster a single top five. Terry Garska is slipping, as he falls to third this week with ten starts, tied with Eastern Canada's Daryl W Slack. Tennessee's Bobby Terrell brought home the most hardware on the week with four wins, followed by NiPS competitor King who won all three of his starts on the Monster Mile.
Week 10 serves-up another curve ball for NiCLAS teams, as the series heads to Iowa Speedway.  The 7/8 mile oval is not visited by the series' physical world counterpart, but is sure to provide intense side-by-side racing. The two vastly different corners will challenge crew chiefs, while the short track that drives like a superspeedway will challenge drivers. It is sure to be an interesting trip!  Be sure to check inRacingNews next week for a wrap-up of all the week's highlights.
---
You may also like...
---