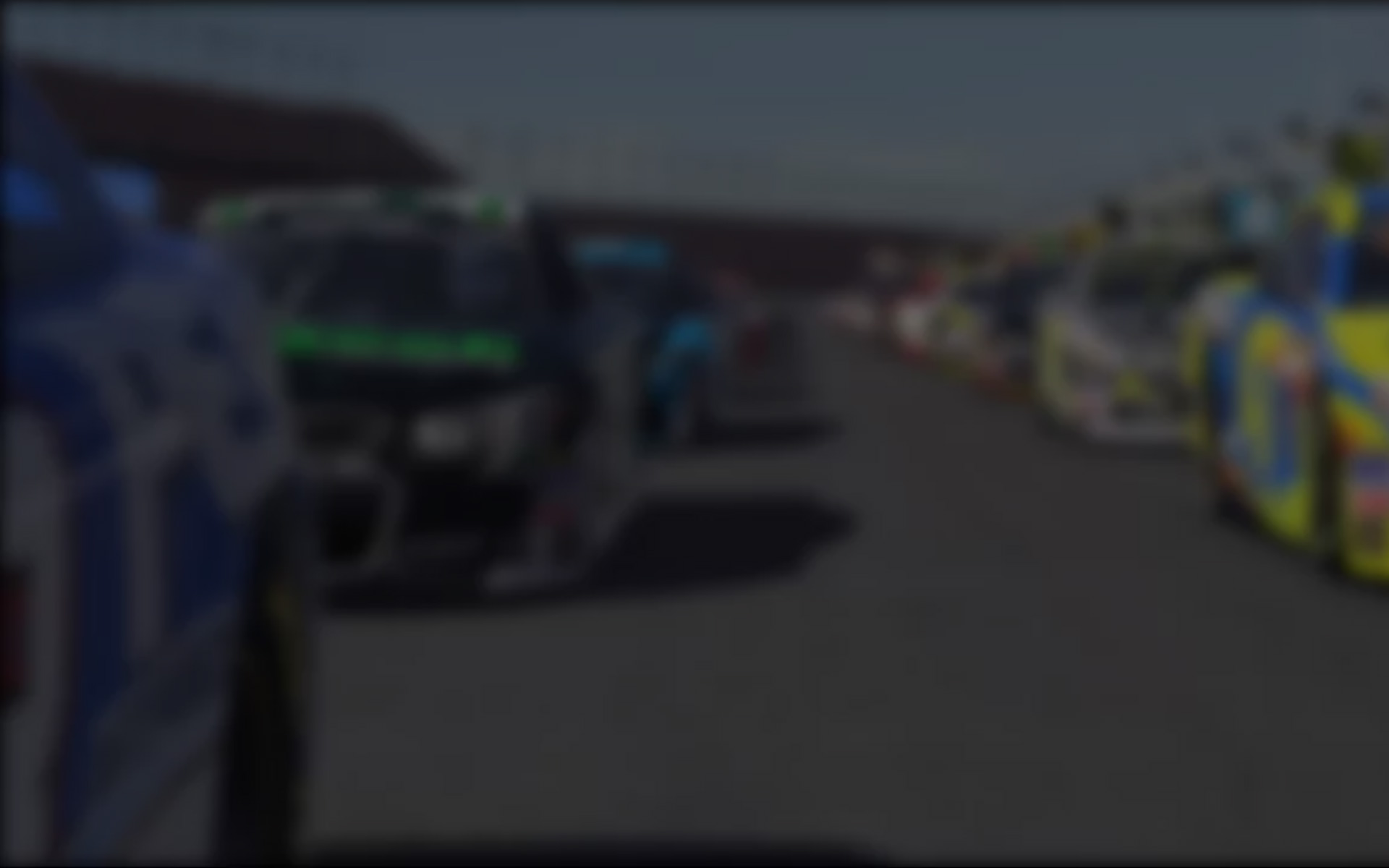 At last count iRacing boasts an impressive 700+ leagues for sim-racers to join.  One such league is the Precision Racing League.  While PRL is on the smaller side compared to others, each member is a dedicated and clean online racer who wants only to taste the thrill of pure racing with like-minded individuals.  With almost 900 members on their website, and dozens in the iRacing league, PRL offers competitive racing for many different simulations and games on a variety of platforms in a structured environment.  PRL's smaller size gives it more of a relaxed feel; heavy on the hospitality and camaraderie, it's easy to fit in with old and new members alike.
There is a definite variety of drivers in PRL, ranging from the casual amateur to the hardcore semi-professional, and everything in between.  Practice for races is encouraged with sessions available for all members, and finding things to do outside of the official races is never difficult.  The racing on track is exciting with a focus on responsibility and caution, while at the same time, being very competitive.  The home-style feeling extends to the forums where folks are kind and courteous and treat each other with respect and maturity, making it a perfect fit for people of all ages and even whole families of racers.
Do not mistake their kindness as weakness, however, as the most dedicated of PRL driver can match lap times with the best of them.  Some of the members have setups the rest of us can only dream of, and others are on a real-life budget.  Some have precious little time to use towards racing but make time for it anyway because of the passion they have for this sport, while others spend hours a week honing their craft and finding tenths in corners the others can't fathom.  The qualities and characteristics of the drivers are as diverse as the people themselves, but all have found a home at PRL, and they all race on track together.
Originally launched in the summer of 2010 by Sam Hockley, it's now owned and operated by David Wormald and PJ Gaudie .  Wormald (28) is an Englishman from Halifax in the UK and Gaudie (34) is a Scottish expatriate originally from Orkney, Scotland who currently resides in Maine, USA.  Together they keep the wheels turning at PRL headquarters.
Currently in its third season, the iRacing Sunday Series features a variety of cars and tracks, both oval and road in a single season typically.  The first season used the Star Mazda and Street Stock hosting 35 minute races once per week for ten weeks.  For Season Two the Cadillac and Silverado were selected for another ten race season, but for a set number of laps rather than a time limit.  This current season they've decided to spice things up with a new RUF series that uses all three current variations of the newest car to hit iRacing and includes two 20 minute races each Sunday for five weekends totaling ten races.  Reverse grid starts for each of the races further add to the excitement for this maiden RUF season, ensuring all drivers a chance to battle for the win.  For Season Four the series will be going back to the Silverado and the ten races/ten weeks format, but for the road tracks it will be the 360HP Radical SR8.
The PRL website is free to join and very welcoming to new members regardless of skill level.  This multinational league is available to join for people in all countries and regions, although the forums are primarily in English only.
PRL on iRacing – http://members.iracing.com/membersite/member/LeagueView.do?league=237
PRL on iRacing Forums – http://members.iracing.com/jforum/posts/list/3214960.page
PRL Website – http://www.precisionracingleague.com
iRacing Forums on PRL Website – http://www.precisionracingleague.com/ocp/forum/index.php?page=forumview&id=international%2F-irss-iracing-sunday_3
---
You may also like...
---