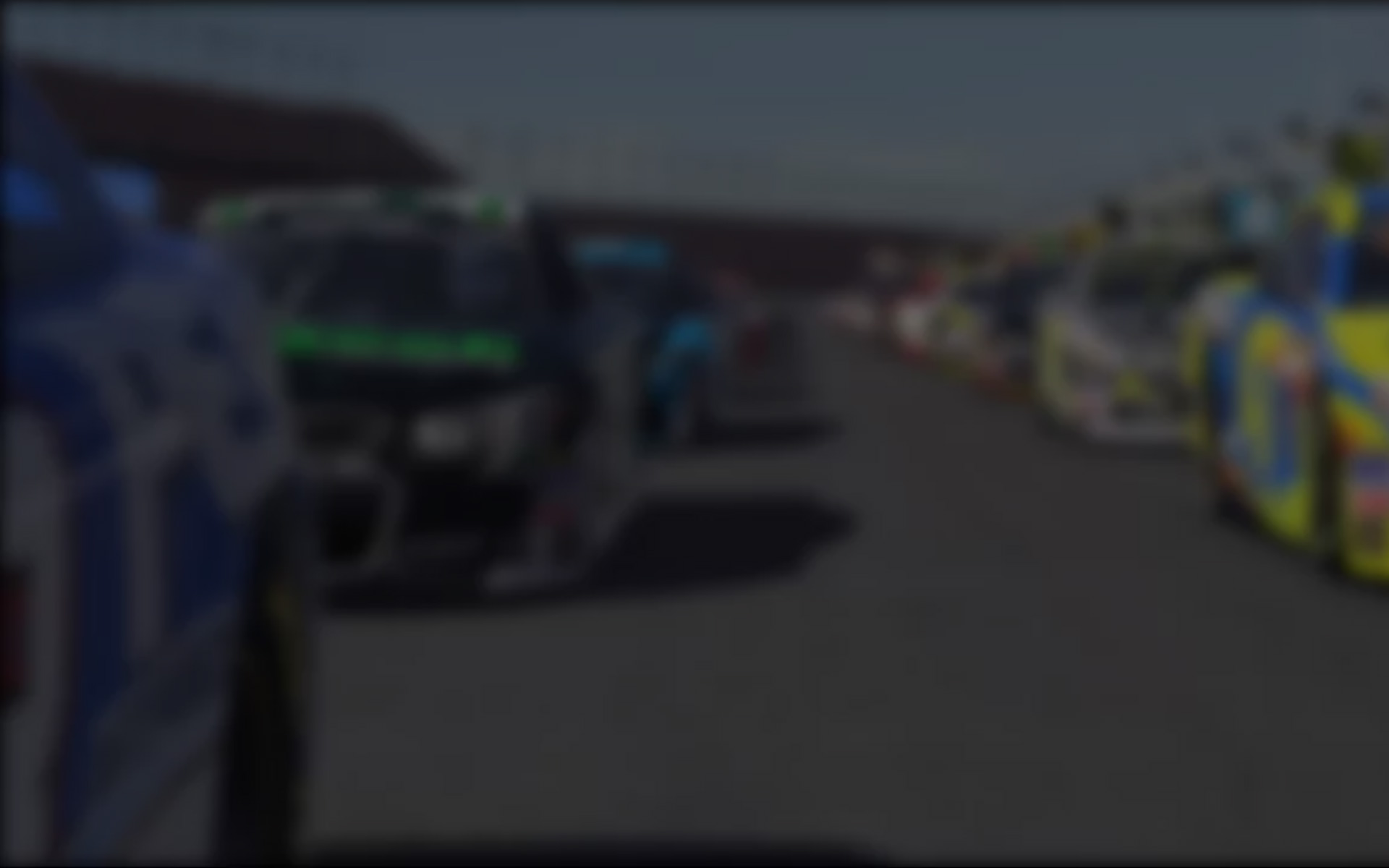 The iRacing.com Prototype & GT Challenge series arrived at fast and narrow Road America Circuit in Elkhart Lake, Wisconsin for the second round of 2013 Season 3. With Sebring in the books last week, we discovered this season may be one of the closest we've had in the series.  Once again the drivers did not disappoint with stellar on-track battles, daring moves in traffic and spectacular participation.
Drivers of the HPD knew as soon as they set foot on Road America that half the battle is making their way through the slower classes.  The track may be four miles long and one of the quickest on the calendar, but it is also rather narrow for its size and can cause issues.  The main race of the week made this quite clear.  On pole was Teemu Iivonen, who showed in qualifying that he'd be a big threat to others in the field.  Lap One saw retirements from Mack Bakkum and Roderic Kreunen by the time the cars reached Turn Two.  As this was happening, Iivonen was gathering a four second lead and from there was able to cruise his way to victory with consistently quick lap times.  Paolo Muià, who was also involved in the first lap incidents, followed Iivonen to a second place finish, while Stephane Schodduyn had to fend off a fierce late race charge from Andre Martins that separated the drivers by only a half second when they crossed the line.
While Iivonen and Muià took first and second for the week, Sebring winner Paul Ilbrink would be third after competing in a different race.  The HPD championship is starting to heat-up as Ilbrink and Iivonen are separated by only 11 points, with Bakkum closing out the top three.
The Corvette class in the main race saw Rens Broekman on pole over Sebring winner William Levesque as well as drivers Timo Verhoest and Marcel Wiemers. The opening lap saw Broekman and Levesque run side-by-side until Turn Five, where Broekman edged ahead.  Levesque would followed the lead pair closely, with Wiemers and Verhoest in tow.  At the end of Lap Eight Broekman had to check up for a Ford GT and, in the process, Levesque made it three wide and passed Broekman.  The following lap saw Levesque make a mistake in Turn Five, with Broekman spinning in avoidance.  Although neither car suffered damage, Broekman's spin dropped him to fourth position behind Levesque, Wiemers and Verhoest.
As Levesque ran off to victory, Broekman chased down Verhoest, overtaking him in nearly the same fashion as Levesque had just a few laps before.  Broekman then set his sights on Wiemers, but the end of the online race arrived before Broekman could get close enough to make a bid for second spot.
While Levesque went on to win the week, the rest of the top five consisted of Joni Bäckman, Fredrik Follestad, Florian Denard and Broekman.  Levesque now leads Follestad in the Corvette Championship by 54 points after Road America.
Ford GT also provided a strong field for the main race, with top qualifiers Kimmo Suominen, Jon Hall, Oliver Brandt, Richard Sobolewski and Erik Veidorf.  When the green flag waved, Suominen jumped away from the pack to secure his lead position into Turn One with Brandt slipping by Hall for second.  Brandt and Hall would battle hard the first three laps before Brandt finally secured the second position when Hall made a mistake in Turn Six.  Hall recovered to renew the battle but, but after HPDs carved their ways past, he dropped a wheel into the grass and did a quick 360 in front of fellow competitors Joe Junior and Sobolewski.  While Hall lost a spot to Junior, he was able to retake the position and (again) start his march back up to Brandt.
With Suominen cruising to a relatively untroubled win, the battle for the runner-up spot raged on.  Hall consistently took small chunks out of Brandt's gap, and going into the final lap he knew it was now or never.  He got alongside Brandt coming to the white flag and was on the outside going into Turn One.  Brandt had a small slide that allowed Hall to perform the switch back, getting underneath Brandt for Turn Three where he was able to complete the overtake.  Hall held-on for the remaining three miles, to finalize a podium line-up of Suominen, Hall, and Brandt.
For the week, Suominen tied with championship rival Roope Turkkila, followed by Hall and Brandt, while the Ford GT championship standings Suominen leading over Turkkila by just two points.
Week Two of the iRacing.com Prototype and GT Challenge comes to an end with drivers Paul Ilbrink, William Levesque, and Kimmo Suominen on top of their respective classes in the championship.  Anything can happen though as the series heads to the newly released Circuit Gilles Villeneuve for the first time in Week Three. The tight and twisty circuit could well bring some changes in the standings, especially if any of the chief protagonists add their name to the "Wall of Champions."
---
You may also like...
---