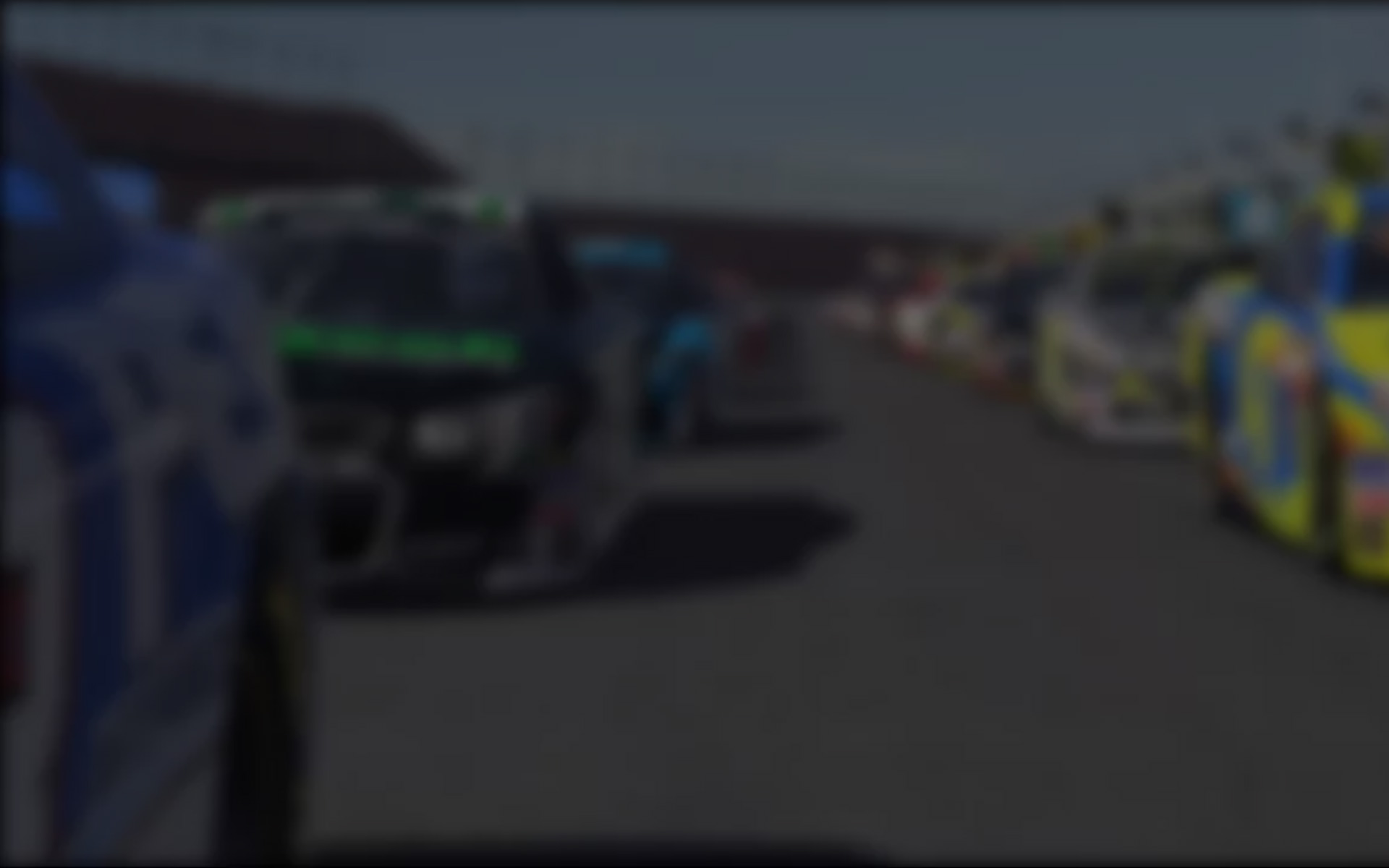 The iRacing.com Prototype & GT Challenge series went from the Land Down Under to the United Kingdom and the Silverstone Circuit for Week Four.  The 17-turn, 3.194 miles (5.14km) British road course hosts the Formula One World Championship as well as the World Endurance Championship. Therefore it is only fitting that our Prototype and GT Challenge drivers tackle the course as well.  The track is fast and twisty but drivers enjoy it because of how wide and easy on traffic it can be; and after the previous round at Bathurst, this is truly a breath of fresh air.
The HPD main race saw Tommaso Carlà on pole ahead of Paul Ilbrink, Mack Bakkum and Raffaele A Di Palo.  The first lap saw Ilbrink suffer a technical issue, falling back from second to the seventh position as a result.  Bakkum and Palo duly advanced to second and third behind Carlà who would stretch his advantage over Bakkum to five seconds in as many laps.  After his first lap mishap, Ilbrink was on a charge through the field that carried him himself to fourth position by Lap 13.
While Carlà and Bakkum seemed pretty comfortable in the top two positions, the battle for third wasn't over yet.  After running in Palo's wake for several laps, Ilbrink snuck past on the final lap, moving his way to the third position and securing much needed championship points.  Another notable performance was recorded by Leonid Sokolov, who started in the ninth position but slowly made his way up the order throughout the race before finally finishing in the fifth position.
With Carlà winning this week at Silverstone, he now has a 44 point advantage over Anthony Kernich in the HPD championship.  Sokolov, Stephane Gamblin and Robert Tinsey sit behind them, but there are other dark horses in the championship by the names of Di Palo and Bakkum.  For the future rounds we will keep track of how they do and where they are in the championship.
The Corvettes main race had a healthy grid yet again with Kay Kaschube on pole over Csaba Volyka Jr, Andres Quintana, Gunner Moore, Marcel Wiemers and many more.  Right off the bat Kaschube was able to get to an early lead with Volyka in tow with Moore quickly grabbing third from Quintana while Wiemers remained in the fifth position.
Lap Eight saw Moore's second place C6.R collected by a spinning Ford GT.  With minimal damage to his car, Moore was able to continue but not before losing positions to Quintana and Wiemers who moved to third and fourth.  Lap Nine would see more trouble as Quintana got together with another Ford GT, losing multiple positions and later retiring from the race.
Up front, Kaschube had built a healthy lead over second place Volyka, while Wiemers and Moore continued battling over third position.  On Lap 10, Wiemers was held-up in traffic entering Hanger straight, allowing Moore to make it three wide and execute the pass for third.  The same situation developed again two laps later, this time with Wiemers getting the advantage and passing Moore around the outside in Stowe to regain third position.
The battle between these two was far from over, as Moore made it past Wiemers exiting Copse Corner starting the last lap after a slight bobble by the latter.  However, Moore was destined to lose third position as later in the lap he made contact with an HPD.  The final results for the race would be Kaschube taking the victory over Volyka, Wiemers, Moore, Paulo Tadeu and Markus Maier.
The Corvette championship has changed in that Kaschube has now broken-out to a 74 point lead after winning here in Silverstone.  Brett Taft, Moore, Florian Denard and Wiemers sit from second to fifth and are only separated by 56 points.  So while Kaschube looks comfortable, the battle for the rest of the podium spots is still highly up for grabs.  This isn't to say that Kaschube has it safe either; we will see how it all unfolds in the coming weeks.
Ford GT saw Ferenc Asztalos on pole for the main race over Jorge Montanes, Jon Hall, Stefano Giuriali and Erik Veidorf.  Asztalos would show dominance early by pulling a gap over a shuffling order of pursuers.  Behind him, Hall was able to get by Montanes for the second position, momentarily as it turned-out, for Montanes soon made his way back by into the runner-up spot.  Nor was Montanes destined to stay in second long, because on Lap Six he was forced to retire after car contact with Hall who continued in P2 ahead of a fierce battle between Giuriali and Veidorf.  Giuriali, who started in the third position, would hold station until Lap Six when an HPD attempted to pass him into Copse, killing his momentum and allowing Veidorf past entering Maggotts.  While Giuriali was able to originally stay close and look to challenge Veidorf, once in traffic, Veidorf was able to pull a healthy gap and stabilize it until the end of the race.  Asztalos would remain up front consistently building a gap over Hall and taking the victory, while Hall, Veidorf, Giuriali and Bob van Katwijk rounded out the top five for the Ford GT main race.
The Ford GT championship shows Asztalos still up top, however Volyka is sitting in second and is not far behind after missing Bathurst.  Behind these two, Paul Van Mierlo and Jonathan Fuller sit in third and fourth.  However, behind Fuller there are quite a few drivers separated by a very small amount of points, which could get interesting in future weeks when the championship starts to shape up more.
The iRacing.com Prototype and GT Challenge series leaves England and travels to the United States and the Virginia International Raceway for the fourth round of the season.  While the course is a hair longer than Silverstone, passing is minimized in many areas due to the narrow track width and comprising of a handful of twists and turns.  Drivers will be faced with a large task come next week as their patience and judgment will be tested in traffic.
---
You may also like...
---