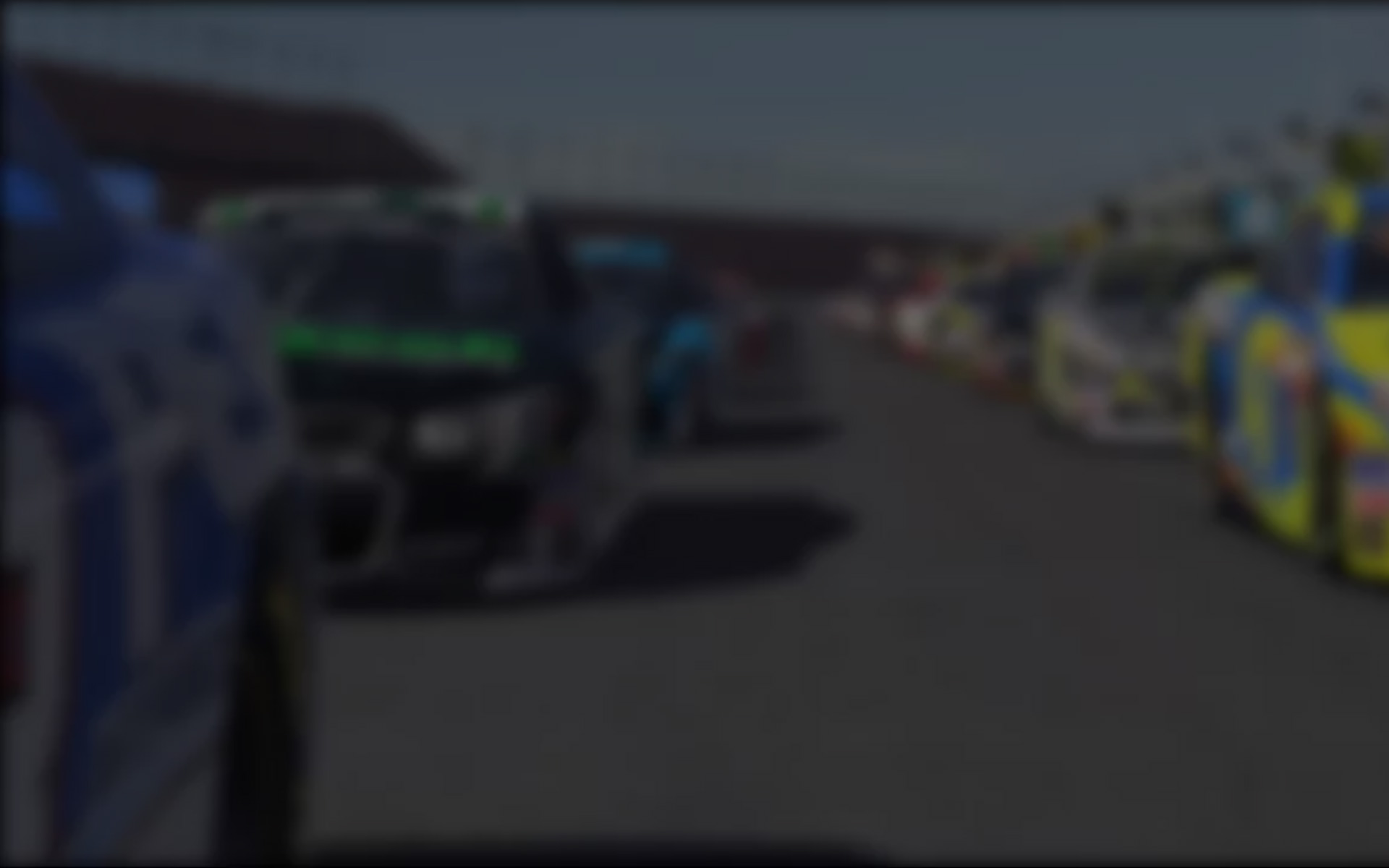 September 19th, 2014 by JaimeB
As August morphed into September, the only thing that appeared more certain than Greger Huttu claiming a fourth iRacing World Championship Grand Prix Series title was the impending the arrival of the autumnal equinox.  But that was before Martin Krönke reeled-off successive victories at Interlagos and Suzuka . . . with Huttu finishing on the podium at Interlagos before suffering a disastrous first lap dnf in the virtual Land of the Rising Sun.
With two races remaining on the calendar, Huttu remains a prohibitive favorite to win the championship, thanks in no small part to his awesome seven race winning streak at mid-season. But what once appeared to be an insurmountable lead has now shrunk to 54 points — with 100 remaining on the table – and Krönke has emerged as a viable long-shot contender for the title.
The 23-year old resident of Jettingen, Germany has been sim racing since Toca Racedriver 2.  Krönke joined iRacing.com in 2011 and has competed in the iRacing.com World Championship Grand Prix Series since 2012, finishing fifth and sixth in the '12 and '13 standings, respectively, with 20 top five finishes and a trio of pole positions to his name.
We sat down with Martin to get his thoughts…
Q: Tell us a bit about yourself, what you do when you're not racing on the virtual race tracks?
A: When not racing, I spend most of my time studying or reading all kinds of stuff.
Q: What got you into sim racing originally?
A: I guess you could blame my dad for me being here now. I watched him playing some racing game on (what was at the time) a recently bought computer almost 20 years ago and since then I was hooked.
Q: The iWCGPS victory at Interlagos must be one of your most memorable moments in sim racing, could you name a few others?
A: Prior to iRacing I did not really have a lot of standout moments. The most memorable moment by far was the end of the Ferrari Virtual Academy competition when I realized that I actually won the trip to Maranello. The iWCGPS was a pretty big thing to me. Compared to those two events, the rest seems pretty insignificant.
Q: How do you prepare yourself for races? Any rituals right before the race?
A: I don't think I have any weird or unusual habits prior to a race or qualifying. I usually take the last five to 10 minutes before a qualifying to calm down and concentrate as much as possible.
"I'll just keep racing in the iWCGPS as long as I have fun and time permits. And at this point, I don't see the fun disappearing."
Q: What equipment are you using?
A: I use a Leo Bodnar Simsteering and a set of Heusinkveld Engineering pedals. In the future I might build a more suitable rim and get a triple screen setup but for now I am pretty happy with what I have.
Q: On the track, who are the drivers you most enjoy racing against?
A: In the World Championship series, I enjoy racing against pretty much all drivers. But there are still a few standout drivers like Greger or Hugo (Luis) who seem to be most aware of how much space they need to leave. They race very hard, yet they always seem to leave exactly the amount of space needed to get through a turn without causing a collision.
Q: Are you satisfied with your season so far? What were your goals for this season?
A: So far I am pretty satisfied with my season. My goal was to finish in a better position than I did last year and so far this seems to work out pretty well.
Q: This is your third season in the iWCGPS, do you have any plans on how long to continue your career, or are you just going to see how things progress?
A: I guess I'll just keep racing in the iWCGPS as long as I have fun and time permits. And at this point, I don't see the fun disappearing.
---
You may also like...
---