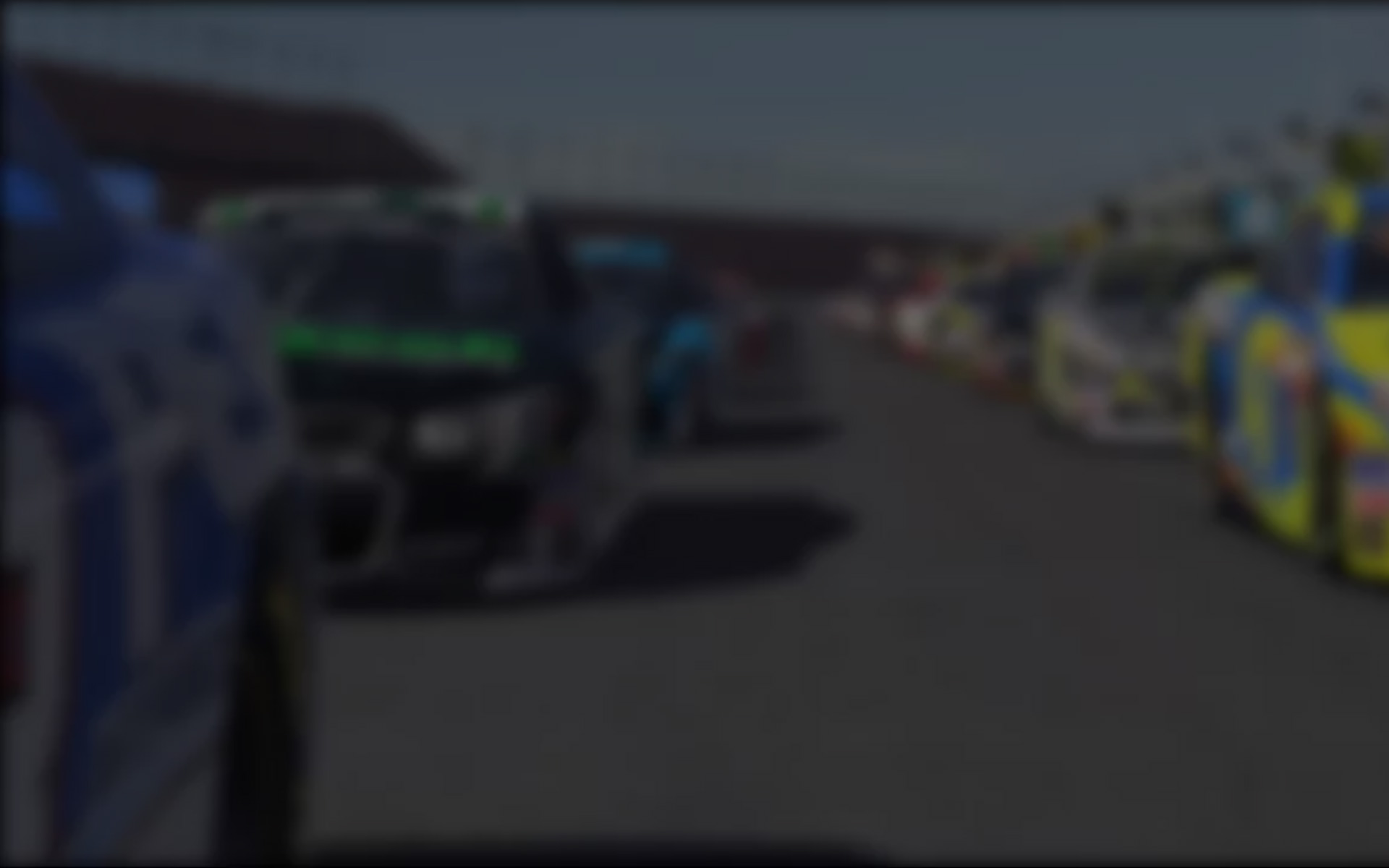 Sometimes when big news hits the smaller news tidbits get lost in the shuffle, and that seems to be the case for iRacing's Radical SR8, which has been overshadowed by the recent "big news" of the iRacing 2.0 roll-out.  With all the hoopla over the New Tire Model and the introduction of the new Ford GT and HPD ARX01c, those remaining cars that haven't yet been fitted with the New Tire Model haven't really garnered much attention.  As a result, the fact that the Radical SR8 is now featured in the Radical Racing Challenge as a solo, single-car, stand-alone C-Class (D 4.0) online racing series for the first time in over a year has received little fanfare.
Previously, the Radical enjoyed an independent existence for a few brief seasons following its initial introduction, but since then — for the past year or so — it has been paired with various "partners" to form multiclass series offerings, first with the Riley Daytona Prototype (DP), and then later with the Corvette C6.R.  This means that the appearance of a solo series featuring the Radical SR8 is actually something that many newer iRacing members have never seen before.
Although this little news item wasn't loudly heralded amid the iRacing 2.0 buzz, it apparently didn't go unnoticed by the masses.  Case in point, Radical attendance for Week 1 of Season 3 was up approximately 22 percent despite the fact that the season opener took place at the challenging and sometimes difficult Mid-Ohio road course.
For those of you who have not yet had the chance to get acquainted with the Radical SR8 thanks to its recent tenure as a multiclass workhorse, the car is fast and stable, featuring a fair amount of power coupled with a decent aero package and good, grippy tires.  It rewards consistency and is reasonably robust, able to take the occasional bump or wall scrape without taking on race-ending damage.  With 360 horsepower on tap and weighing in at only 1750 pounds (or 650Kgs), the Radical takes to the track with a weight-to-power ratio of 4.8:1, which makes for lively acceleration and good top-end speeds.
The Radical Racing Challenge series seems like an obvious C-Class "destination" for those who have previously driven the SpecRacer Ford, but in many ways it also makes for an even more logical C-Class "destination" for those moving up from the Skip Barber Formula 2000 series — even more so than the open-wheel Star Mazda, in fact.  The reason for this is the fact that although there are quite a few more setup options available for the Radical than with the Skip or the SRF, the SR8's aero package is considerably more straightforward than that of the Star Mazda, with the rear wing adjustment being the only available aero option to tweak on the Radical.  This makes for less of a setup learning curve for sim racers moving up the license ranks from the Advanced Rookie level with the Spec Racer Ford, or the D-Class level with the Skip Barber, neither of which feature any aero adjustments at all.
This also means that like the SRF and the Skip, once you dial-in a setup that suits your driving style quite well, it is possible to carry that setup over to other tracks with minimal additional chassis tweaks from week to week — and often those tweaks may mean simply changing your rear wing setting for better top-end speed depending on the length of the track.  For those interested in eventually "graduating" to the new HPD ARX01c, the Radical also provides an ideal platform for honing and developing the necessary sports car prototype skills at the C-Class level, while also enabling you to learn even more about setup tuning on a sports/prototype chassis.
As a C-Class series, the Radical Racing Challenge series will include eight (8) weeks that feature standard C-Class 45-minute race lengths, with four (4) 60-minute "mini-enduro" races occurring quarterly throughout the season on Weeks 3, 6, 9, and 12.  The 12-week Radical series features a challenging assortment of tracks that should keep everyone interested and engaged throughout the season:
Season 3 2011 iRacing Radical Racing Challenge schedule
3 days per week — Friday/Saturday/Sunday
(All races 45 minutes unless otherwise noted)
Races every odd 2 hours at 30 past
qualification on the hour
Week 1: Watkins Glen Classic Boot
Week 2: Mosport
Week 3: Sebring International (60 minutes)
Week 4: Zandvoort GP
Week 5: Phillip Island
Week 6: Silverstone Historic GP (60 minutes)
Week 7: Mid-Ohio Full
Week 8: Brands Hatch GP
Week 9: Suzuka GP (60 minutes)
Week 10: Road Atlanta Full
Week 11: Infineon Long
Week 12: Spa GP Pits (60 minutes)
With Week 1 and Mid-Ohio now behind them, the Radical drivers are now busy preparing for Week 2 at Mosport.  Time Trial servers are now open, with Week 2 races scheduled to begin this coming Friday, so there's still plenty of time to get on-board for Season 3 2011 Radical Racing Challenge movement, which may be iRacing's best-kept secret  . . . aside from future release dates for cars that have not yet been fitted with the New Tire Model, that is!
---
You may also like...
---