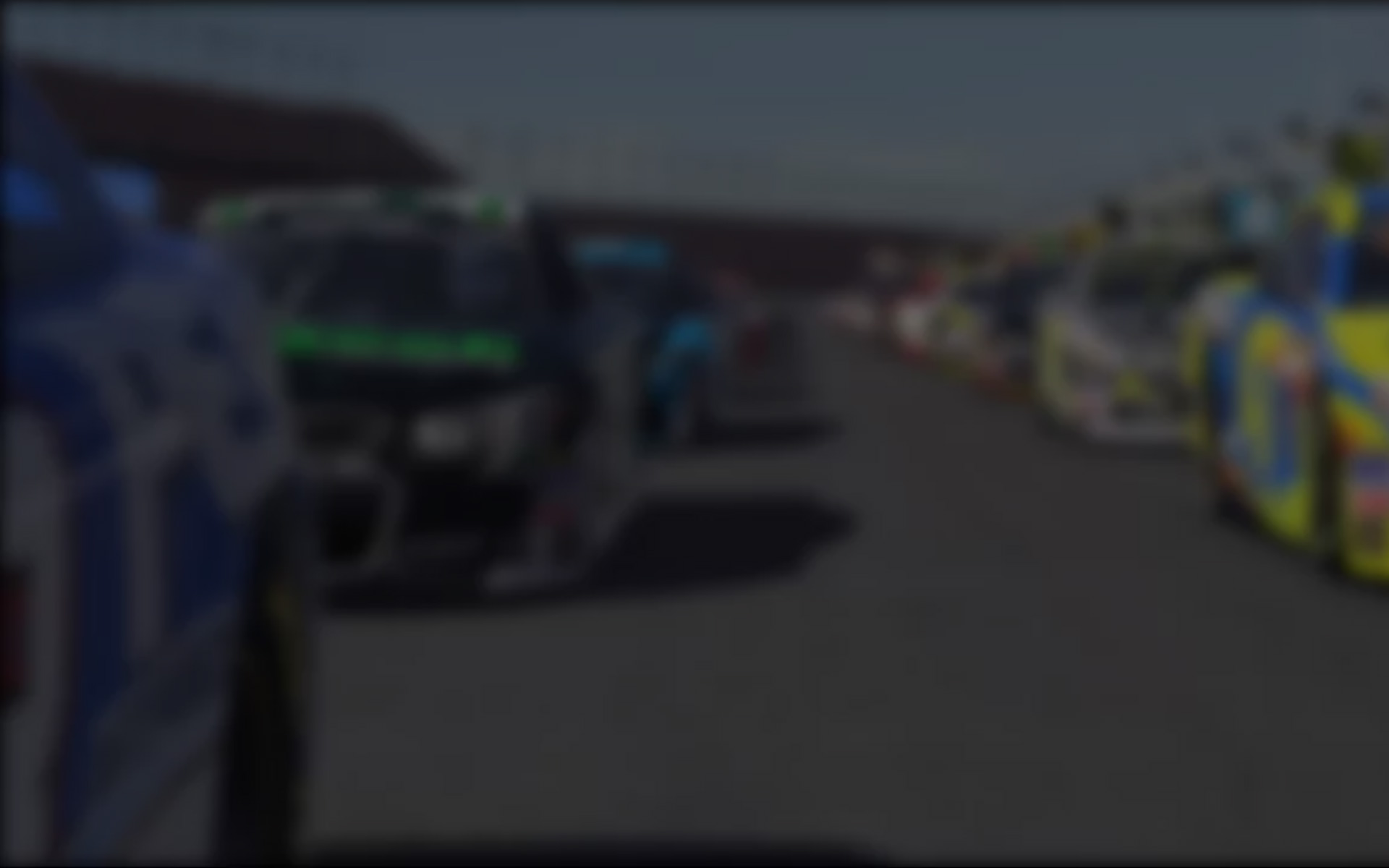 n paper Tom Lanpheer is utterly dominating 2014 Season 1 of the iRacing.com Radical Challenge series; however dig a little deeper and his strong 158 point lead looks less secure. Maurice Dietzel is consistantly outscoring the championship leader, lies just three points off second and another 200 point haul will almost certainly halve the lead.
Kimi Asumaniemi in fourth, is also looking threatening, while seventh- placed Simon Hulbert has proved to have the pace. Some luck and consistency will easily close his 400 point deficit to the lead. He has two terrible weeks, and a zero point week. Three 200 point scores in the next weeks should bring him right up to Lanpheer on the table.
Road Atlanta was the venue for the eighth round of this fantastic season and returned to the full configuration after a season using the shorter version of this challenging track.  194 drivers turned up during the week and they took part in 27 sim-races with, once again, almost a tenth of them visiting the top step of the podium.
18 drivers won an online race with three of them managing multiple victories. Scandinavian Mattias Anreus won twice from 11 starts, while championship contender Dietzel scored a perfect four wins from as many starts. Both were beaten in the win count by Benelux driver, Christiaan Tanahatoe whose five wins came in seven starts and bagged him a superb 189 points.
This was Tanahotoe's first week in the championship, which made his performance all the more surprising. He currently sits 171st overall, but similar performances during the rest of the seasons means he can target a top 15 finish.
Division 2 continues to see drivers performing and battling with Division 1 competitors and this is especially the case with Lambert Brink (whose 1212 points puts him second overall) and fifth place Robert Jakubowski (1061). Two other drivers from this division sit in the top 10 overall with Gerard van Langevelde and Antii Neijonen ninth and tenth.
Arjan Schepers is looking strong for winning the third division with no-one managing to consistently challenge him. Michael Gene Nelson is a distant threat, having dropped back this week, while Conrad Makow can certainly make-up the ground.
Joerg Mani looks favourite to take Division 4 honours with only Mick Carr in a position to challenge. Carr will have to put in a stupendous effort to take the title and is more likely to settle for second.
Division 5 looks like to be a battle between Stephane Frenzel and James Dahan, although a good finish from Steurt Hedington could also bring him into contention. One of the tightest battles is in Division 6 with all of the top five both progressing well in the championship overall and only seperated by 50 points, meaning any of them could easily take that title.
The opposite is true in Division 7 where Andrea Tannino is essentially uncatchable, while James Sauceman, despite a poor Week 8, is utterly dominant in D8.
The ninth and tenth division are following the common iRacing pattern of little participation; however the story of the season is definitely the Rookie series made-up of Radical SR8s piloted by drivers who had not yet earned a D-class licence at the start of this season.
Gregor Thomson, who enjoyed yet another mega battle with Katier Scott at Road Atlanta, has had a stunning season with his superb 552 point haul. Thomson currently sits 41st overall and is likely to proceed into the top 30 by season's end.  Even more remarkable is that while Thomson is dominant in the championship, Julien Ribouleau and Christophe Penchenat are both having impressive rookies seasons.
The drop weeks start at challenging Circuit Park Zandvoort circuit and we will start to see dropped scores taking effect over the closing four weeks.
---
You may also like...
---