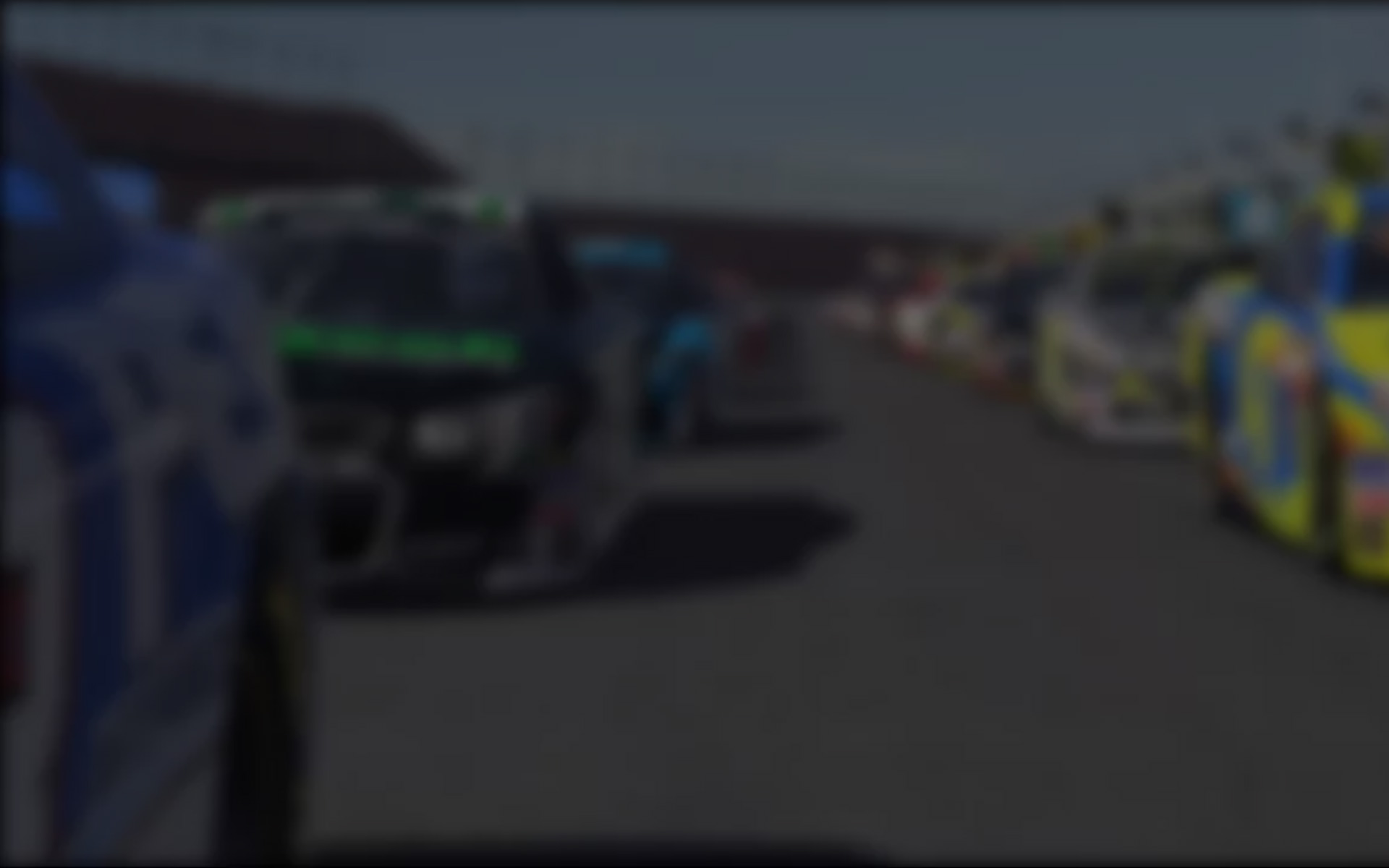 Moldovian Alexandru Raileanu has won the Season 3 Jetta class of the iRacing.com Grand Touring Cup.  In a nearly perfect season the Central-Eastern Europe sim racer won 11 of his 12 starts, only having had to settle for fourth in his final race of the season after having closed the deal on the championship already.
Raileanu did not compete in four weeks of the season and thus did not have the luxury of any drop weeks.  Instead, he had to throw all his eight weeks into the fight to come up a mere 22 points ahead of second place Nicholas Sladeczek of Club Carolina. Sladeczek himself also had a nearly perfect season, piloting his VW Jetta TDi to 22 wins from 23 starts.
A close championship at the top saw four drivers in the 1100 to 1200 points bracket, with Alain Tessier from France taking third position overall ahead of Jonathan Cyr (Eastern Canada) and Marcos Sanz (Iberia).
After the change in division assignment at the start of the season, Cyr was able to take Division 2 just 15 points ahead of Sanz. The fight for third in the division was a hard one, with Yann Laprevotte (France) beating Michael Booth (Celtic), Pedro Najera (Iberia) and Krisztian Pinter (Center-Eastern Europe) by just 10, 13 and 23 points respectively.
Yann Sanchez from France won Division 3 ahead of Alexis Molina (Iberia) and Gabor Ludvig. After his third position overall, Tessier took Division 4 clearly ahead of Mart Loorits (Central-Eastern Europe) and Kjeld Pedersen).
In another close championship fight, Shawn Maier won Division 5 by a mere 11 points from Eric Laval (France). Steve Paul (Texas) had a clearer advantage of 70 points over Christopher Wollaston to take Division 6, while Tom Kotowski (Central-Eastern Europe) won Division 7 ahead of Munjal Savla (International).
In a series that allows many racers to win races, the best driver to not win a single race was Thomas van Bussel in thirty-first place – all in all a grand total of 111 drivers managed to win a race. Representing nearly a quarter of drivers who entered at least a single race during the season, these 111 drivers showed how diversified the series has proven to be this season.
At the top of the table, Sanz won the most races in Season 3 of 2011 with an impressive total of 32 wins from 49 starts. The busiest driver of the season was Luis Antonio Piccolo with an impressive 83 starts, of which he managed to win 25 – the second most of any driver.
The Time Trial competition saw Sladeczek dominate heavily, taking the championship with a perfect score of 800 from eight counted weeks. The American's win came with much effort and saw him run no less than 37 Time Trial sessions. In second place it was Tessier, a fair ways off Sladeczek but himself clearly ahead of third placed Loorits and fourth placed Benny Blomster (Finland). Van Bussel got his personal victory after all with a fifth place finish overall.
For Season 4 we will see some changes to the schedule. Suzuka West will replace Okayama for the first race of the new season, with the new track of Oulton Park being schedule to rotate in for Week 4. Towards the end of the season, Sebring Modified, VIR and Watkins Glen Classic will make their planned appearances.
Aside from the new venues, the series will return to Phillip Island, Road Atlanta, Summit Point, Road America, Mid-Ohio, Suzuka GP and Spa-Francorchamps.
See you back on track!
---
You may also like...
---