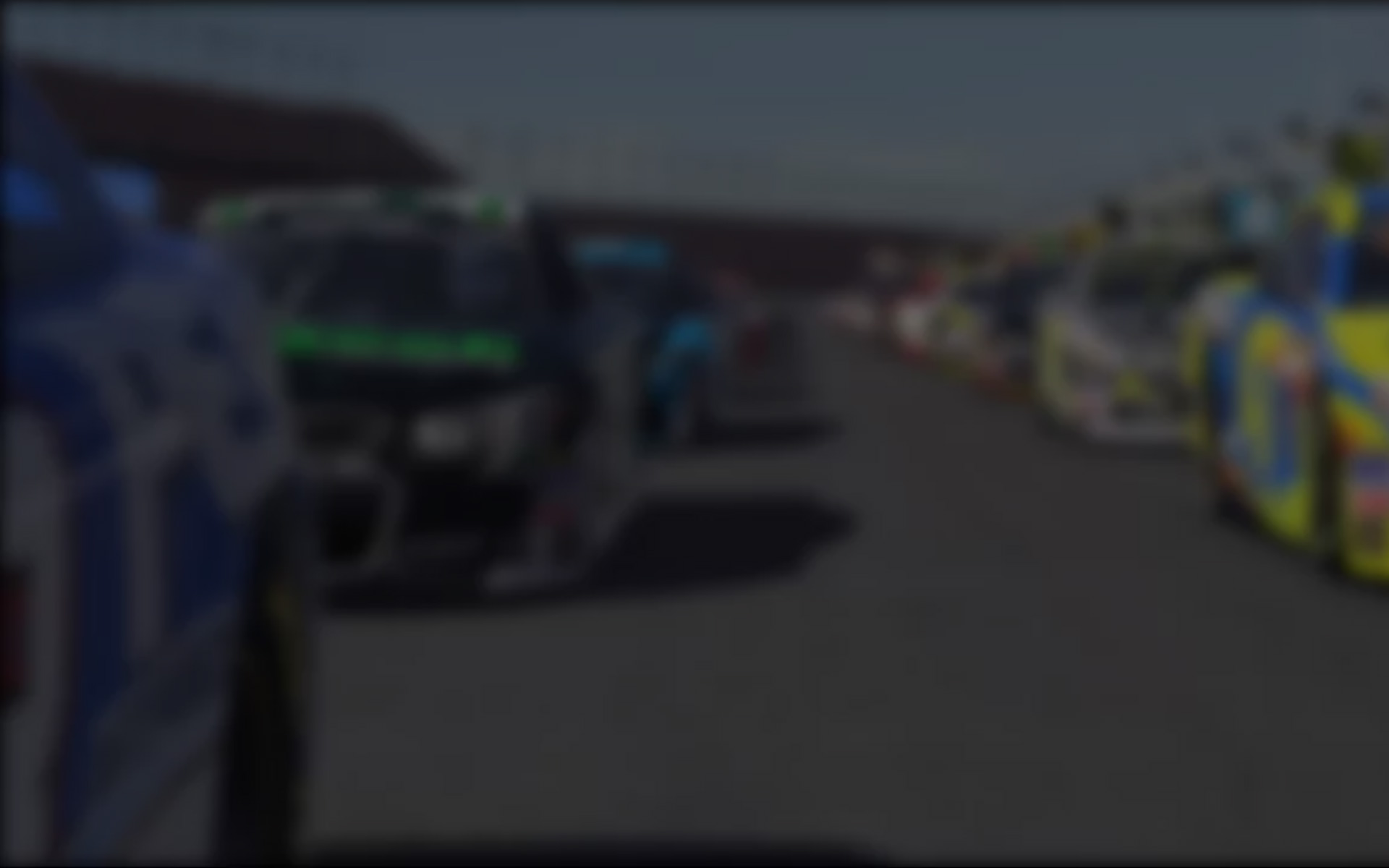 With a staggering score of 305 points, Roland Ehnström placed one hand firmly on the Classic Teams Championship during a chaotic week on sim-racing at Sonoma Raceway. This tricky track with several blind corners challenges all drivers, and the high speed approach to Turn 2 claimed more than its share of victims during the week's 24 official online races.
Ehnström's record haul came during the regular triple split race at 16:30 GMT on Sunday in a huge 4852 SOF race which was missing most of Ehnström's competition. Only Fritsche of the Ferrari trio made an appearance and found himself floundering down in fifth place behind several guest drivers.
In the earlier race (a decent 4085 SOF). Henri Salminen brought his Lotus 79 home a strong second but the damage would be done and Ehnström now looks to have all but guaranteed his title chance. Salminen still leads overall from defending champion Gernot Fritsche, but Ehnström is within 150 points off the leader and has a zero point to drop — meaning he has an effecting 80 point overall lead.
Kalle Ruokola dropped back to fourth after a poor week in the virtual wine country of California while Williams' Ventura had a slightly off-colour score, but still retained P5 ahead of the charging Audrius Valantiejus.
Other strong performances came from Jan Wedin in the David Price Saudi, Aurora Series car, with 202 points.  With two zero scores against Aurora leader Kevin Law's single one, the Saudi driver has an effective lead in that 'sub' championship.
In the constructors competition, despite some less than typical scores, Ferrari still won the week with 64 points – a score that was almost matched by Ehnström's Brabham team, with 59 markers surging the Parmalat-sponsored outfit into second on the week and likely soon into second in the overall standings as the misfiring Williams team cling on to second, 130 points off the lead.
Ram Mopar scorched into the lead of Aurora constructors and gained two places to move into 11th overall, 15 points ahead of the Graham Eden outfit, after the latter had a second poor week in a row. David Price Saudi are settled in third but behind them John Surtees, Melchester and Theodore are locked in a titanic battle.
In all 165 drivers took part this week, slightly down on the Spa count but the fact the numbers remain strong shows the strength of the community and the benefit of the CTC – drivers don't like letting their team mates down.
As always, guest driver Bredo Oevaraas got every race in he could with 12 starts and five top fives with eight other drivers registering more than five starts during the week, while 17 drivers went for maximized points potential with four starts.
Highlighting, perhaps, the technical challenges of this track, was the high number of DNFs resulting from many drivers failing to complete race distances during the week. 10 of those with four starts failed to complete 100 laps (four complete race distances) and, while 20 drivers managed two complete race distances out of two starts, over 20 failed to complete 50 laps and indeed several didn't even manage 25 circuits of the tricky Sonoma track.
Having witnessed some of the Turn 1 carnage it's clear drivers need to bear in mind the old adage "To finish first, one first has to finish" as many of the incidents could easily have been avoided with some sensible driving approaching this tricky corner.
The field now moves on to the technical, but easier, challenge of Zandvoort on the coast of Holland.  With a good variety of corners this circuit takes some mastering but without the blind crests of Sonoma is an altogether easier drive.
Images courtesy of Kalle Ruokola
---
You may also like...
---