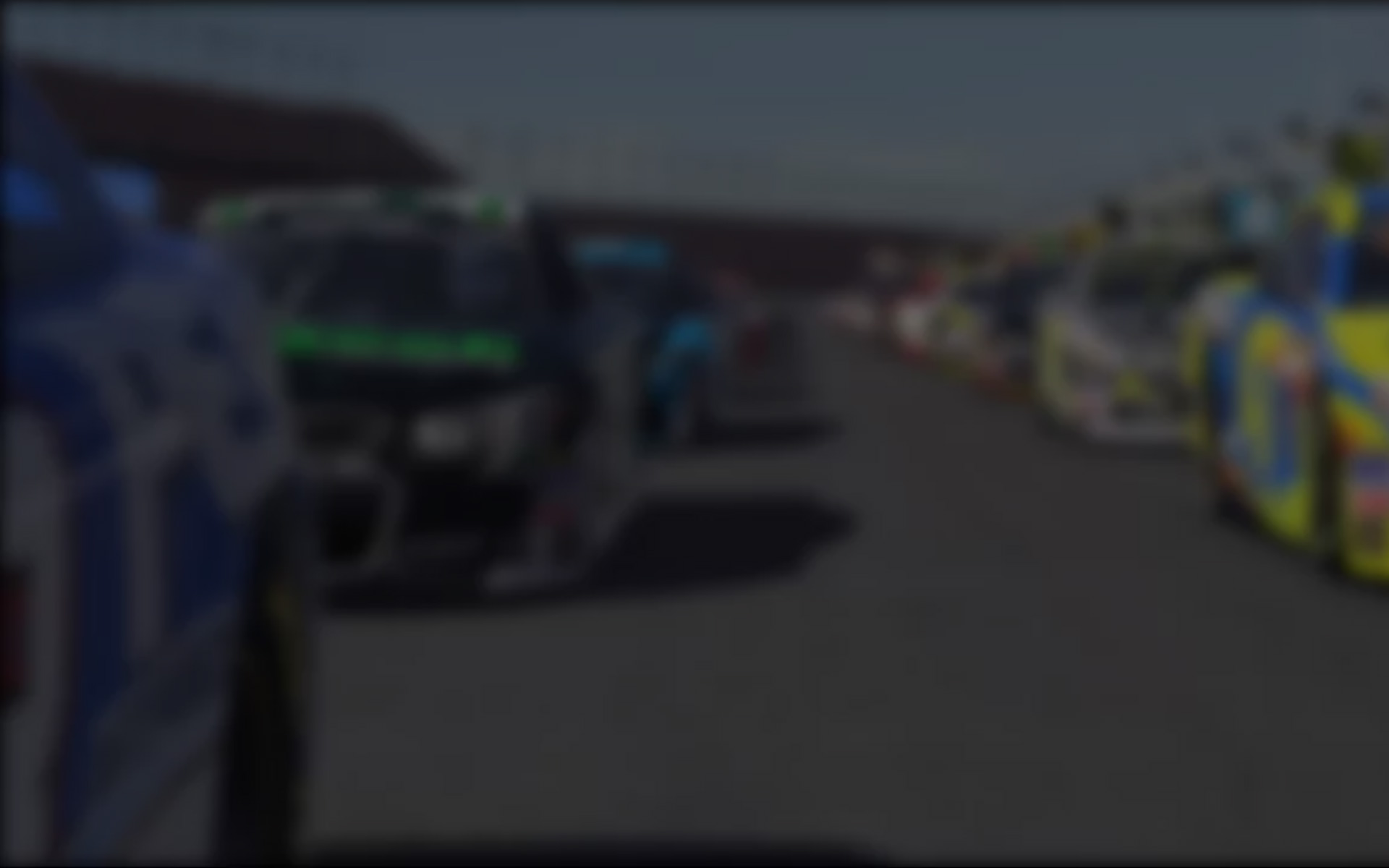 WATKINS GLEN, NEW YORK – A former home to the Formula One United States Grand Prix, current home to one of NASCAR's road events, and likely home to many more future motorsport events, Watkins Glen International has played a pivotal role in countless series over the years. Just before the leaves on the trees surrounding the classic track turn color and drop along with the temperature, "The Glen" is ready to heat up, and possibly shake up, yet another group of racers as Red Sox Racing League's McLaren Turbo Challenge visits New York for Round 6, the 24 Laps of Watkins Glen. Any trip to the Finger Lakes is special, but for the competitors, not only does the season's sixth race represent the halfway point, it is also the second race of the ITT Engineered For Life Endurance Championship, the prestigious triple-crown of extended races.
Getting ready to face the final half of the season, it's still anyone's race. Between the outright speed of Brad Vincent, a resilient Troy Harder, the consistent Joseph Jordan, and a host of others ready to pounce in case trouble slows these front runners, there is no threat in sight of a runaway. This was especially true when qualifying results came through. Brad Vincent was able to win his fifth Wil-Trans Pole Position Award, but only did so by the slightest of margins – 4 hundredths of a second over Troy Harder. Joseph Jordan qualified third, alongside Brian Irby with Les Turner and Reed Rundell making up the third row.
Starting Lineup
Row 1 – Inside Brad Vincent Outside Troy Harder
Row 2 – Inside Joseph Jordan Outside Brian Irby
Row 3 – Inside Les Turner Outside Reed Rundell
Row 4 – Inside Terry Daul Outside John Koscielniak
Row 5 – Inside Dean Moll Outside Tim Trayhan
Row 6 – Inside Andrew Gantman Outside Cyril Roberts
Row 7 – Inside Scott Husted Outside Jeff Thomas
Row 8 – Inside Andrew Feldman Outside Andrew Humphrey
Row 9 – Inside Dennis Griffen Outside Kevin Kyle
Row 10 – Inside Karl Mumbower Outside Divina Galica
Row 11 – Inside James Prostell Jr. Outside Alan Hesebeck
Row 12 – Inside Ed Sutcliff Outside Gary Jorgensen
Row 13 – Inside William Kabela
Race
Donning long-sleeved shirts and jackets and armed with coffee and hot chocolate to combat an autumn chill in the air, fans who knew how close qualifying was between Vincent and Harder had a feeling they'd be in for a great show. Their intuition would be right on the money as Vincent managed to pull away from the other 24 competitors to lead the first few laps, but second place starter Troy Harder remained close enough to mount a challenge. With the help of a great run through the esses and head of steam from the draft, Harder outbroke the black and green #18 machine to take the lead going into the inner loop chicane on lap 6. Fighting nose-to-tail for the lead, the two were easily the class of the field, putting third place nearly ten seconds behind by the halfway mark of the 24-lap race. With Harder slowly inching away, Vincent pits on lap 16, with Harder following suit from the lead on lap 17.
Compared to the season opening Gentleman Jim 24 Laps of Daytona, the 24 Laps of Watkins Glen started with much more of an air of self-preservation this time out befitting of an endurance race than the rough and tumble sprint race feeling just over a month ago. Despite lasting nearly 50% longer than the past four races, there were no car-to-car incidents found throughout the post-race review, and a remarkable ten of the 25 entrants finished without any incident points. All told, the field averaged less than two points each, which should be commended considering The Glen's history of turn one crashes, pile ups in the esses and disagreements in the chicane in addition to problems in the boot section of the course.
For as clean as the car-to-car combat was, there were still a few instances where the iconic blue guardrails won a few car vs. racetrack battles. Some escaped with minor spins, but others like Spirit of McLaren driver Gary Jorgensen weren't as lucky. A lap 6 spin and crash ended the day early for Jorgensen, his first race since missing the last two races in Phillip Island and Mid-Ohio. He would be classified 25th.
Lap 18 would claim the #69 car of Andrew Humphrey. Running as high as 12th and just claiming 18th with a pass on Ed Sutcliff, Humphrey lost control in the Inner Loop chicane and made heavy contact with the tire barrier, ending his day with suspension failure. "I was waiting for his car to shoot back across the track because that almost always happens here," said driver James Prostell Jr. who witnessed the incident. "But he held it against the wall, a really professional move."
Divina Galica had the misfortune of meeting the wall herself. Recovering from a spin and distracted by oncoming leaders on lap 20, "Divi" collided with the wall, and limped back to pitlane where she would retire in 23rd place, three laps down.
Kevin Kyle would have the most spectacular exit. Already having had brushes with wall in the esses, and the officials in pitlane who issued a drive-thru penalty for entering the pits over the speed limit, Kyle made heavy contact with the wall in the high speed esses. Despite being shot across the track and nearly flipping over by impacts that spun the car twice and mangled both ends, Kyle was able to nurse his #65 McLaren back to pitlane where he'd finish 22nd, and only one lap down for all his troubles.
Troy Harder exited the pits with a three second lead over Brad Vincent to maintain the top spot with eight laps remaining in the race. Briefly contending with lapped traffic, and perhaps taking a little off to avoid a costly mistake, the lead was cut in half by race's end, but was never really in doubt. Harder once again proved his #13 wasn't unlucky as he brought his car to victory lane for the third time this season. Vincent would have to settle for second, with another good points day for Joseph Jordan in third.
Brian Irby and Reed Rundell finished close behind Jordan to round out the top five, with Dean Moll, John Koscielniak, Les Turner, Terry Daul, and Scott Husted finishing out the top ten. Cyril Roberts, Jeff Thomas, Tim Trayhan, Dennis Griffen and Andrew Gantman finished 11th through 15th while Karl Mumbower, Andrew Feldman, Ed Sutcliff, James Prostell Jr., and Alan Hesebeck earned positions 16th to 20th. William Kabela and Kevin Kyle finished 21st and 22nd each a lap down, and Divina Galica was classified 23rd, three laps down. DNF classifications were given to Andrew Humphrey and Gary Jorgensen, 24th and 25th.
Video highlights of the race can be found on YouTube at the following link: http://www.youtube.com/watch?v=cKJ4zVl7ogc
With the win, Troy Harder solidifies his third place in the standings for the year, while Brad Vincent closes in even further on Joseph Jordan, who still holds the individual championship points lead as well as the team championship paired with TeamDraft teammate Les Turner.
The race also served as the second of the three ITT Engineered For Life Endurance Championship races. On the strength of a win at Daytona and second here at Watkins Glen, Brad Vincent leads this championship over TeamDraft teammates Joseph Jordan and Les Turner. The TeamDraft duo also lead the team championship over Storm Front Racing's John Koscielniak and Terry Daul.
Next week, the series heads back to sunny Florida for Round Seven, the Fall Classic 30 at Sebring. The race is the first of two night races scheduled for the season, and it'll be interesting to see the stars under the lights when the green flag drops.
Awards
Wil-Trans Pole Position Award Winner – Brad Vincent, 1:46.836
Michelin "Better Way Forward" Best Start Award (Most positions gained lap 1)
Dean Moll gained two positions, from 9th to 7th on the opening lap.
Amazon.com Incident-Free from A to Z Award (Incident Free Race)
Ten drivers were able finish the race without any incident points. Troy Harder, Brad Vincent, Les Turner, Terry Daul, Scott Husted, Jeff Thomas, Dennis Griffen, Ed Sutcliff, James Prostell Jr., and William Kabela each earned a bonus championship point.
Bosch Spark Plugs Hard Charger Award (Most positions gained start to finish)
Ed Sutcliff gained five spots through the race, starting 23rd and finishing 18th.
Competitor Post-Race Comments
James Prostell Jr., Spirit of McLaren Racing Team – "We just have to focus on a couple positives from the race – One, it was good to have Gary back in the second car after a little hiatus, and secondly I'm glad I could get the car back to the paddock in the same condition it left it in. Other than that, man, were we off the pace. It wasn't long before the primary objective shifted from grabbing a few spots to just getting out of here without hurting anything. It's too bad, really that we couldn't mount more of a challenge. We had a special paint for the second of the three ITT Engineered For Life Endurance Championship races, with both cars for Gary and I made to resemble James Hunt's 1976 F1 Championship winning McLaren as could be seen in Ron Howard's film Rush, now in theaters. If you haven't seen this film, and you're a racing fan (which you'd have to be if you're interested in anything on this site!), go see it now!"
---
You may also like...
---