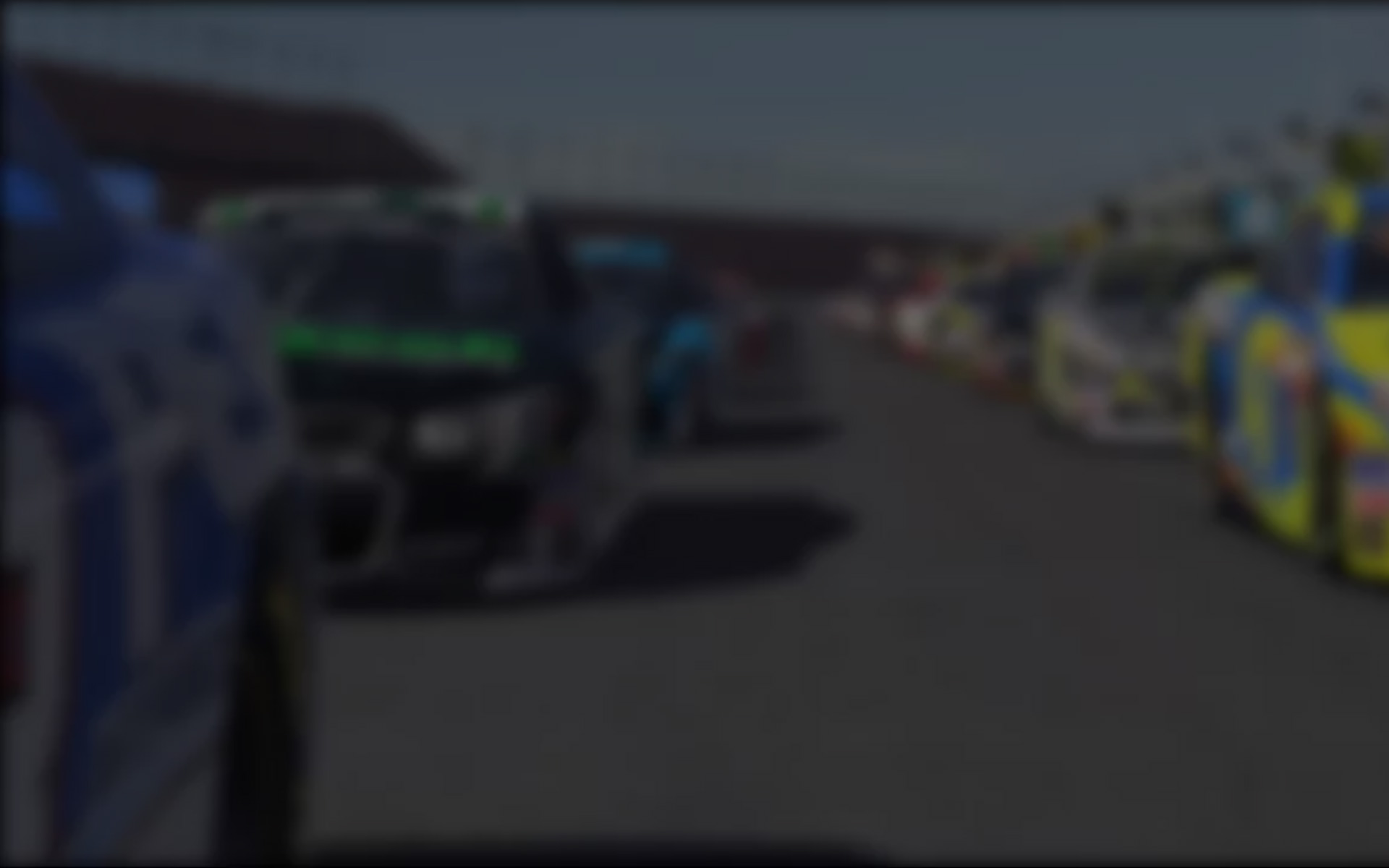 LEXINGTON, OHIO – After a another exciting race at Australia's Phillip Island, the roller coaster known as Red Sox Racing's McLaren Turbo Challenge made a stop in central Ohio for the fifth round of the season. Located one and a half hours south of Ohio's famed amusement park, Cedar Point, a lap at speed on Mid-Ohio rolling hills would fit right in with the collection of thrill rides, offering plenty of excitement itself since its opening in 1962. Lap after lap, thrillseekers have taken on the keyhole, the esses, madness, and thunder valley with the hopes of taming the 2.25 mile track, and twenty McLaren Turbo Challenge teams have arrived for Round 5, the Griebling Farms 30 at Mid-Ohio.
It's tough to call a sixth place start and a third place finish an off day, but for two-time, double-defending McLaren Turbo Challenge champion Brad Vincent, the standards are incredibly high. Climbing back from few setbacks that have seen him miss a race finish and have a pole position escape him, Vincent finds himself in uncommon position of chasing the championship leader rather than being chased. Unfortunately for the rest of the paddock, the challenge has only seemed to fuel Vincent more, unloading off the truck to take yet another Wil-Trans Pole Position Award, his time over six tenths of a second faster than last week's winner Troy Harder. In his return to the series, Dusting McGrew starts third, alongside Dean Moll looking to recover from a tough race in Australia a week ago.
Starting Lineup
Row 1 – Inside Brad Vincent Outside Troy Harder
Row 2 – Inside Dustin McGrew Outside Dean Moll
Row 3 – Inside Joseph Jordan Outside Andrew Humphrey
Row 4 – Inside Reed Rundell Outside Terry Daul
Row 5 – Inside Les Turner Outside John Koscielniak
Row 6 – Inside Scott Husted Outside James Prostell Jr.
Row 7 – Inside Karl Mumbower Outside Kevin Kyle
Row 8 – Inside Dennis Griffen Outside Jeff Thomas
Row 9 – Inside Andrew Feldman Outside Divina Galica
Row 10 – Inside Alan Hesebeck Outside David Holzwarth
Race
A sign on the overpass bridge at Mid-Ohio's first turn reads "Mid-Ohio – Most Competitive in the U.S.," a statement that was heavily reinforced by series standouts Brad Vincent and Dustin McGrew. Anyone expecting another dominant run for Vincent only had to look to McGrew for another story altogether. From his third starting spot, McGrew grasped second from Harder in turn one, and grabbed the lead from Vincent in the following hairpin, the keyhole, taking the outright lead less than thirty seconds into the race. McGrew's #87 McLaren led the first two laps, but on lap three, Vincent reassumed the lead with a pass of his own at the turn two hairpin. The two pushed each other to their fastest laps on lap four, and the pressure was on Vincent who led by less than a second until McGrew pitted on lap 8. Vincent would stop for service himself on lap 16.
The tight-knit battles were not limited to the front-runners, but sometimes the clashes turn into crashes. Reed Rundell was finishing his fifth lap and running in sixth place when he got loose exiting the final left-hander onto the front stretch, and clouted the inside wall. Rundell was able to gather up his wounded machine, but not before giving Terry Daul and Les Turner a scare as they passed by. Rundell pitted for repairs and fought back to finish 12th.
Seconds later, Koscielniak would spin from tenth place on the same spot on the track, only this time coming to a stop on the racing line. Scott Husted and James Prostell Jr., battling for 11th, both made contact with Koscielniak's car before Karl Mumbower would make the third and heaviest contact. Husted and Koscielniak were forced to pit to repair substantial suspension damage, finishing 16th and 20th, respectively, but Mumbower and Prostell Jr. scraped by to race on with little more than cosmetic damage, ending up 14th and ninth. "I just knew we were done," mentioned a relieved Prostell Jr., recalling the incident. "We must have hit him [Koscielniak] just right because everything still tracked right going through the turns. I think we lost a little speed on the straights, but given that I had a car pointed in the wrong direction, made contact, and still finished in the top ten, I'll take it!"
Heartbreak was in store again for TeamDraft driver Kevin Kyle. Kyle was able to stretch his fuel run out to 17 of the 22 race laps, but missed his pit stall when he intended to stop for some much needed fuel. What was left in the tank was just enough to get him around most of another lap before coming to an agonizing, sputtering stop, two turns shy of pit lane. Kyle would get help from track officials to return to the pits and fuel up for the finish, but not before going a lap down, finishing 18th.
Divina Galica would have some serious trouble herself. For the second straight week, electrical issues seized her car's power steering, rendering the vehicle nearly uncontrollable at the most inopportune time just as she entered the high-speed, right-handed kink on the backstretch. Galica grazed the outside wall at 130 miles an hour, shot across the racetrack, hit the inside wall violently enough to catch air, and finally came to stop again on the racing surface. Thankfully, neither she nor any other competitor was hurt in the process, but the day was over for her McLaren, classified 19th, one lap down.
As Brad Vincent exited pitlane on 16, every fan in attendance was in for a treat. Vincent's crew managed get their man out only a few feet ahead of McGrew, reigniting the battle for the lead at the start of the race with Troy Harder given the best seat in the house in third. Despite the effort, the exciting, nose-to-tail lap would be as close as McGrew would get to unseating Vincent, as the green #18 pulled away. A 1.6 second gap is far from a comfortable victory, but was all the room needed to take the top step on the podium, followed by McGrew in second, and Troy Harder in third.
Joseph Jordan and Andrew Humphrey round out the top five, with Dean Moll, Terry Daul, Les Turner, James Prostell Jr., and Dennis Griffen finishing out the top ten. Jeff Thomas, Reed Rundell, Alan Hesebeck, Karl Mumbower, Andrew Feldman, and Scott Husted finished 11th through 16th while David Holzwarth, Kevin Kyle, and Divina Galica were awarded 17th through 19th one lap down. John Koscielniak finished two laps down, in 20th.
Video highlights of the race can be found on YouTube at the following link: http://youtu.be/X0qpvZBv1Xo
With the pole and the win, Brad Vincent closes in on Joseph Jordan, who still holds the individual championship points lead as well as the team championship paired with TeamDraft teammate Les Turner. Next week, the series finds its way to the midwest for Round Six, the 24 Laps of Watkins Glen presented by TeamDraft. The extended-length event also makes up the second of three rounds of the ITT Engineered For Life Endurance Championship.
Awards
Wil-Trans Pole Position Award Winner – Brad Vincent, 1:20.712
Michelin "Better Way Forward" Best Start (Most positions gained lap 1)
Dustin McGrew gained two positions, from 3rd to the lead on the first lap.
Amazon.com Incident-Free from A to Z Award (Incident Free Race)
Five drivers were able finish the race without any incident points.Brad Vincent, Dean Moll, Les Turner, Dennis Griffen and Jeff Thomas each earned a bonus championship point.
Bosch Spark Plugs Hard Charger (Most positions gained start position – finish position)
Alan Hesebeck gained six spots through the race, starting 19th and finishing 13th.
Competitor Post-Race Comments
James Prostell Jr., Spirit of McLaren Racing Team – "When Bruce McLaren started his grand prix team, staring down the likes of Ferrari, Lotus, and Brabham among others, the goal was simple – have fun, go racing, and beat the best. I know going in that a top ten finish is a tall order despite the even playing field, but I had really good feelings coming to Mid-Ohio. I've turned plenty of laps here, and I feel incredibly comfortable, and that extra confidence makes a huge difference in laptimes. When I saw this race on the schedule, I knew it was a great opportunity and I'm glad we were able to pull through with my series best finish. I'll have to admit, though, that when I saw Koscielniak's car go around and we hit, my heart just sank – I knew we were out of it. I took a few turns, and everything felt good, so I commend McLaren on making a stout race car that can take a hit like that like it was nothing!"
Les Turner, TeamDraft – "Mid Ohio can be a deceiving place. It is very much a rhythm track, and after you get in that mindset and get in the groove, you tend to want to push harder ande harder, that is until it bites back! We avoided falling into it's trap. I had a great battle with Terry Daul seldom separated by more than a second for the entire event. Every time I got the urge to push him harder, I ignored the little horned guy on my shoulder, and listened to that voice of reason deep in my gut saying, it wil bite you, it will bite you!
---
You may also like...
---