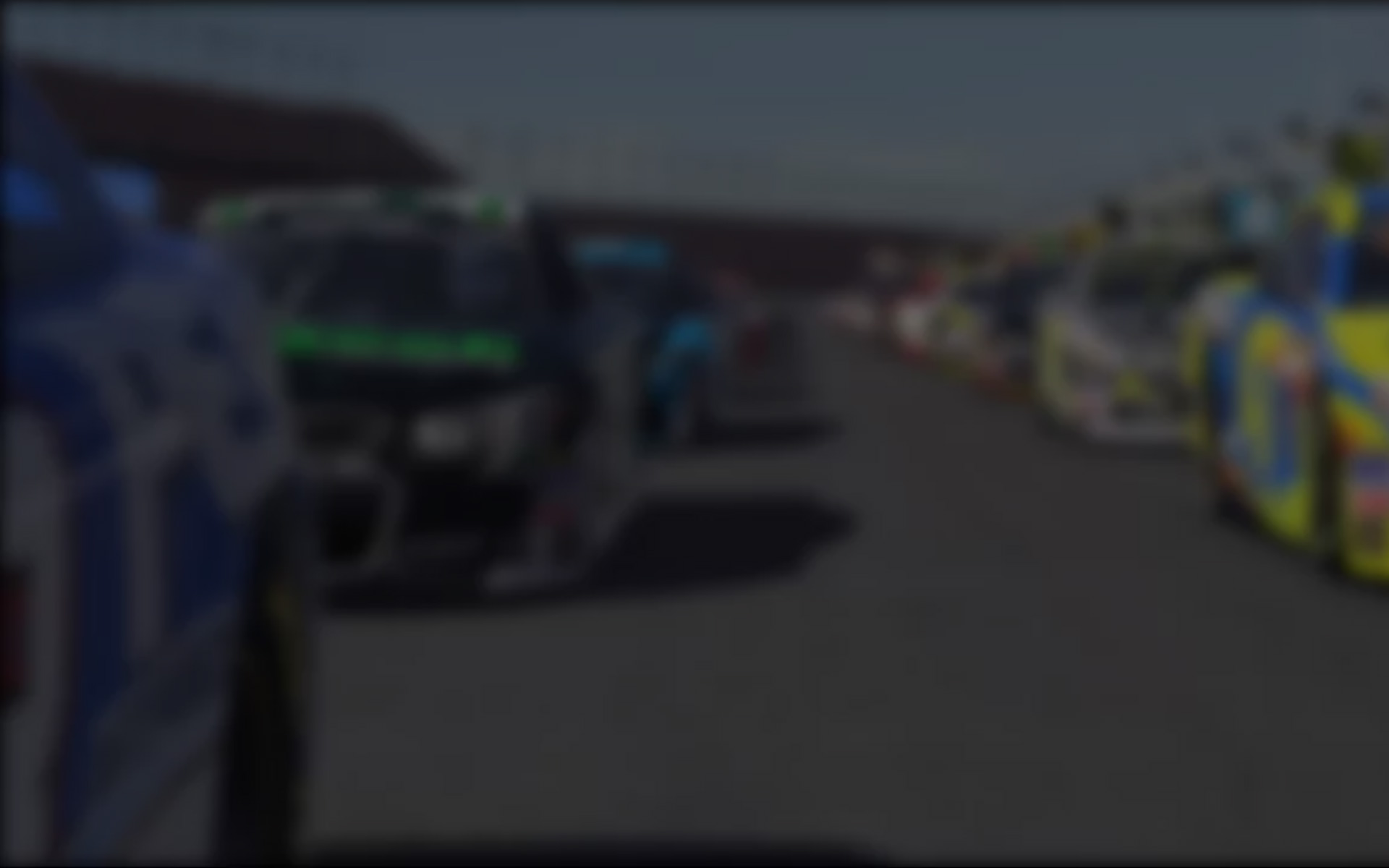 BRASELTON, GEORGIA – A week removed from a flag-to-flag victory for Brad Vincent on Montreal's Circuit Gilles Villeneuve, the teams and drivers of Red Sox Racing's RUF Track Challenge makes the trip south from Canada to Georgia's Road Atlanta. The two racing facilities couldn't be any more different. Where Montreal's race took place on a flat, man-made island with its walled-in layout dictated by the limits of the available land, Road Atlanta's ribbon of asphalt seems to meander up and downhill over Georgia's red clay just as nature intended. Well, assuming nature intended to grow a 2.54-mile, 12-turn road course, anyway.
Fans visiting the paddock got to see a growing number of sponsors, which, next to the number of cars, is the best sign of a racing league's health. Not every team was backed by companies wishing to advertise, but a slew of new liveries were seen, promoting everything from automotive products, to sports teams, energy drinks, and more. Adding to the excitement, fans of TOC 3 Racing team driver have the ability to visit www.twitch.tv/agantman and watch the race from the seat of his MOMO-sponsored RUF, a level of fan immersion RSR officials hope spreads throughout the season as the series looks for new ways to connect with fans.
Perhaps not the easiest way to connect, but definitely one of the surest and time-tested methods is to be the fastest on the track. With a time of 1:19.035, Brad Vincent earned his second Wil-Trans Pole Position award in as many weeks, with the idea of leading from flag-to-flag again firmly in mind. Starting alongside, Troy Harder qualified only three-tenths of a second behind, and the top third of the field qualified within one second of the pole winner. In fact, a majority of the 38-car field fell within a two-second margin, making tight battles throughout the field a very likely prospect.
Starting Lineup
Row 1 – Inside Brad Vincent Outside Troy Harder
Row 2 – Inside Paul Hesla Outside Brian Irby
Row 3 – Inside Andrea Ventura Outside Patrick Guerin
Row 4 – Inside Tommy Rhyne Outside Dustin McGrew
Row 5 – Inside Reed Rundell Outside Michael Gagliardo
Row 6 – Inside Andrew Humphrey Outside Joseph Jordan
Row 7 – Inside Ricky Hardin Outside Cyril Roberts
Row 8 – Inside Les Turner Outside Justin Kirby
Row 9 – Inside Gerald Livingston Outside Tim Trayhan
Row 10 – Inside Nim Cross Jr. Outside Tony Duffey
Row 11 – Inside Terry Daul Outside Kevin Kyle
Row 12 – Inside Andrew Feldman Outside Alan Hesebeck
Row 13 – Inside Scott Husted Outside Kurt Clark
Row 14 – Inside Dennis Griffen Outside Andrew Gantman
Row 15 – Inside Michael Baley Outside Karl Mumbower
Row 16 – Inside James Prostell Jr. Ouside Gary Jorgensen
Row 17 – Inside David Holzwarth Outside Dean Ayer
Row 18 – Inside Ed Sutcliff Outside Divina Galica
Row 19 – Inside Jeff Thomas Outside Jeremy Cross
Race
Wil-Trans Pole Position Award in hand, Vincent found himself in a familiar position, the lead, early on, but also had a familiar sight in his mirror, the #13 of Troy Harder. Building increasing pressure, Harder left Vincent's mirror and grabbed the lead near the end of lap four, becoming the only other driver to lead this year by taking advantage of the track's tough chicane. Vincent followed for the next five laps before returning the favor on the same spot on the track with a daring outside pass, with third-placed Paul Hesla lurking just behind. The trio were in lockstep for the first half of the race until pit stops for the top three ended up giving up the lead to Tommy Rhyne for a lap on lap 15.
Fans fixated on the race up front may have missed some of the action back in the pack. As the iRacing Mustang Pace Car hit pit road and released the field, Ricky Hardin and Joseph Jordan got a little too close, resulting in some contact on the diving right-hander that makes up the final turn. That contact sent Hardin rolling completely over, Jordan spinning, and both drivers off the course and plummeting both well down the leaderboard before even reaching the green flag. Both were able to regain their bearings and get going again, but neither could mount much of a comeback after pitting early for repairs, Hardin finishing 28th, Jordan 32nd.
The track would trip up a few more competitors before the end of the first lap. Black Magic Motorsports driver Justin Kirby, who missed the first incident by mere feet, would only get through four turns before a spin of his own in turn five left him waiting to the field to stream by before rejoining the race. A second spin a few laps later would avoid the wall, but put too much abuse on the gearbox, forcing a retirement in 36th place. Also getting in the act were racers Dennis Griffen and Michael Baley. Not keen on the idea of simply letting Baley's turn seven pass stick, Griffen raced neck and neck down the long backstretch before finally conceding the position under braking for the chicane. Unfortunately, Griffen made just enough contact with Baley's rear bumper to send the #67 WeatherTech RUF for a spin, which in turn caught Griffen's Pumpkinvine Cyclery putting both off track for a costly amount of time. Griffen finished 22nd while Baley ended up 26th.
After a wild opening lap, things settled down for most of the 30-minute affair. A number of single-car spins occurred throughout the race, including heavy wall contact for Scott Husted and near rollover for Andrew Feldman after hitting the tire barrier, but it wasn't until the white flag lap before more car-to-car contact. A lap down and looking to get to the checkered flag, #97 David Holzwarth found himself where he'd likely not want to be, sandwiched in traffic and right in front of a hard-charging side-by-side race for 10th in front of drivers Reed Rundell and Nim Cross Jr. only three turns from the finish. Possibly attempting to brake early and allow the competitors by, Holzwarth was bumped through the chicane by Cross, lost control of his RUF and got hit by Cross Jr. again before pinballing into Rundell. The contact on both sides actually helped Holzwarth regain control to get to the finish, but Cross Jr. and Rundell weren't quite as lucky. Cross Jr. spun left and made hard contact with an even harder retaining wall before circling around to pick up 12th position. Rundell was moved to the right, and ended up in a peculiar position – the front of his car resting on top of the tire barrier! Staying calm, Rundell found the reverse gear and removed himself from the wall, but dropped from 11th to 17th in the process of getting around with major suspension, wheel, and steering issues.
Growing pains for the new RUF race car are starting to be felt. Of particular concern to the manufacturer was the engine failure for Gerald Livingston, who made it 22 laps, only two from the finish, before his race ended in a plume of smoke down the backstretch. Due more to gambles on pit road than mechanical issues, fuel problems for Tim Trayhan and Andrew Gantman stranded both racers on the track, requiring help from the track safety crew to get back to the paddock. Failure to return to the pits after the race under his own power will have Gantman docked two points DNR, and Trayhan recording a DNF running out of fuel on the final lap not making it to the checkered flag.
Great pitwork and strong laptimes gave Brad Vincent a healthy five second lead after the pit cycle, allowing him to drive the last seven laps without any real pressure from behind. The same couldn't be said for Troy Harder, who was given a clear message from Paul Hesla – "I want by!" That message finally came through on the next-to-last corner of the next-to-last lap as Hesla squeaked by for second while Harder dealt with traffic. Vincent wins again, followed by Harder and Hesla and extends his championship lead to eight points over Harder in the process. Dustin McGrew and Andrea Ventura fill out the top five.
Sixth place went to Michael Gagliardo, followed by Tommy Rhyne, Andrew Humphrey, Patrick Guerin and Les Turner for the top ten. Eleventh through twentieth went to Cyril Roberts, Nim Cross Jr., Tony Duffey, Terry Daul, Alan Hesebeck, Brian Irby, Reed Rundell, Kevin Kyle, James Prostell Jr. and Scott Husted. 21st was Andrew Gantman, followed by 22nd Dennis Griffen, who was the final driver to finish on the lead lap. Tim Trayhan, Gary Jorgensen, Ed Sutcliff, Michael Baley, Dean Ayer, Ricky Hardin, David Holzwarth, and Divina Galica were given 23rd through 30th, each one lap down. Gerald Livingston finished 31st, followed by Joseph Jordan, Karl Mumbower, Andrew Feldman, Kurt Clark and Justin Kirby 32nd through 36th. 37th and 38th went to Jeff Thomas and Jeremy Cross, who each missed the start.
Video coverage of today's race can be found at: http://www.youtube.com/watch?v=OZ0D3rJK7GE&feature=share
Next week, the Red Sox Racing League visits Watkins Glen, New York for Round 3, the INB 30 at Watkins Glen, using the boot layout.
Awards
Wil-Trans Pole Position Award Winner – Brad Vincent, 1:34.874
Michelin "Better Way Forward" Best Start Award (Most positions gained lap 1)
Gary Jorgensen gained seven positions, from 32nd to 25th on the opening lap.
Amazon.com Incident-Free from A to Z Award (Incident Free Race)
Seven drivers were able finish the race without any incident points. Brad Vincent, Troy Harder, Dean Ayer, Gerald Livingston, and Ed Sutcliff each earned a bonus championship point.
Bosch Spark Plugs Hard Charger Award (Most positions gained start to finish)
James Prostell Jr. gained 12 spots through the race, starting 31st and finishing 19th.
Competitor Post-Race Comments
James Prostell Jr., Caribbean Food Delights Racing – "As much as I liked racing with the big boys for a top ten in Montreal, it was a tough haul this week inthe #16 Team Caribbean Food Delights with TeamLTD RUF. I've gotta say, though, you learn a lot more in weeks like this than when you're fast right out of the truck. We saw the incidents early on and decided to take it a little easier than we probably should have, but it was good to get balanced and just find a groove with the car and climb. That should come in handy later. Maybe we can really get going again when we get to Watkins Glen next week!"
Les Turner, TeamDraft Racing – "We were out there just surviving running sick for the 2nd week in a row. Been a rough haul to start the season. I put my head down, turned off the team radio and managed to hang on to 12th place on the last lap over Cyril who was obviously saving more gas than me. I was really needing to get out of the car bad at that point, but what to my wondering eyes should appear? Nim off to the left, Reed off to the right, straight up the middle to my delight. I'll take 10th gents, danke so much for your assistance!"
---
You may also like...
---