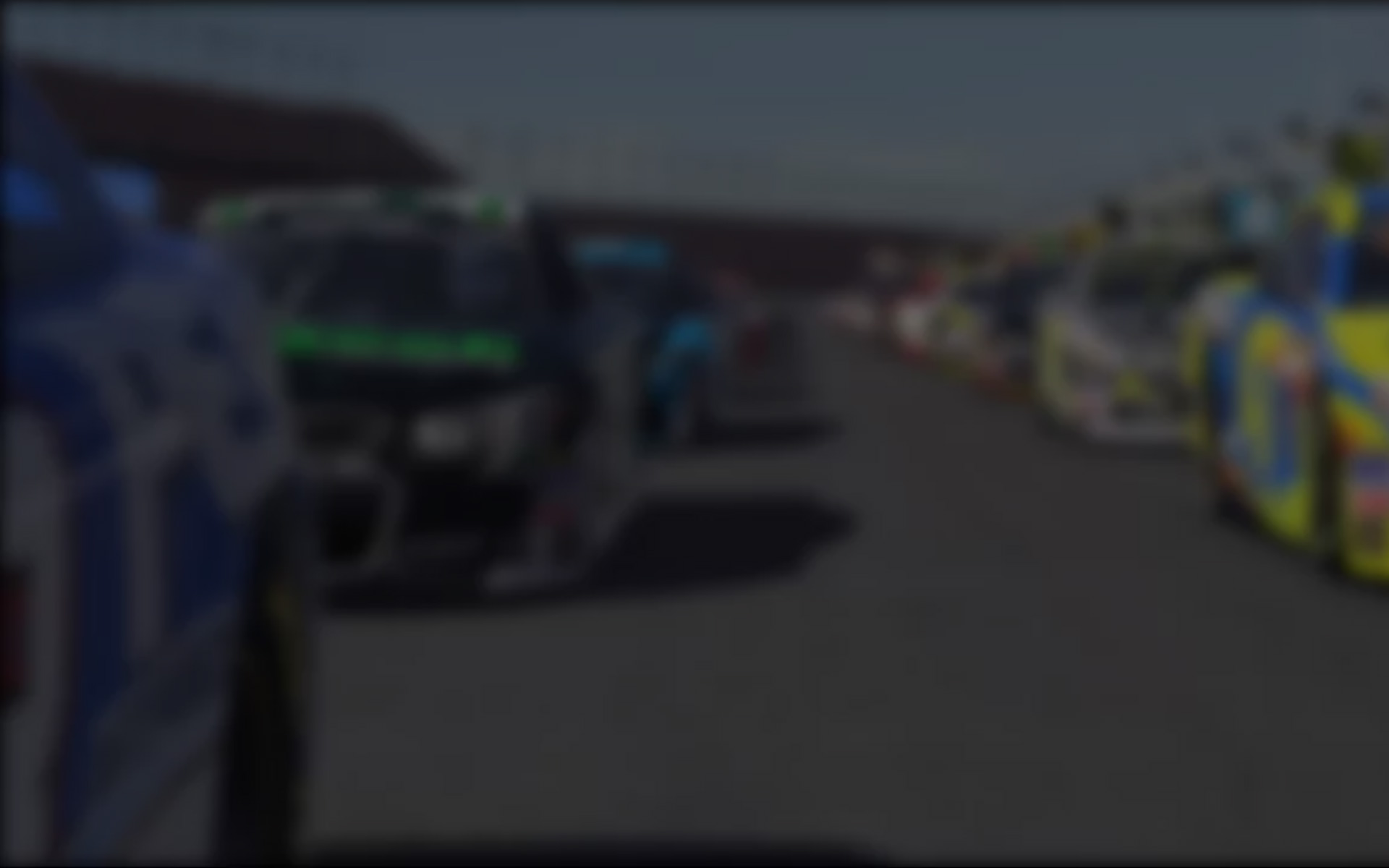 OKAYAMA PREFECTURE, JAPAN – Overshadowed by the legendary Japanese Formula One circuits of Fuji and Suzuka, it can be easy to forget that a few chapters of F1 racing history have taken place at Okayama International Circuit. Then known as TI Circuit Aida, the facility played host to the Pacific Grand Prix in 1994 and 1995, where Michael Schumacher won both races en route to his first two world championships. Though Formula 1 hasn't returned since, Okayama International Circuit has seen many local and international series run on the track, creating memorable moments for drivers and fans alike.
Perhaps a few more memorable moments are in store for Round Nine of Red Sox Racing's McLaren Turbo Challenge racers. Another new venue for the series, Okayama's varied mix of corners run the entire spectrum from tight hairpins to flat-out bends, making it a challenge to take each corner to the limit. It wasn't much of a challenge for Wil-Trans Pole Position Award winner Brad Vincent, though. A lap of 1:27.467 turned in by the #18 driver was enough to take his seventh top qualifying spot of the season by over half a second over Dustin McGrew, followed by Troy Harder and Brian Irby in row two. Things look great for Vincent now, but weird things have been known to happen on Halloween…
Starting Lineup
Row 1 – Inside Brad Vincent Outside Dustin McGrew
Row 2 – Inside Troy Harder Outside Brian Irby
Row 3 – Inside Joseph Jordan Outside Les Turner
Row 4 – Inside Reed Rundell Outside Gerald Livingston
Row 5 – Inside Dean Moll Outside Terry Daul
Row 6 – Inside Dennis Griffen Outside Jeff Thomas
Row 7 – Inside Scott Husted Outside Andrew Feldman
Row 8 – Inside Kevin Kyle Outside Andrew Humphrey
Row 9 – Inside James Prostell Jr. Outside Robert McGee
Row 10 – Inside William Kabela
Race
Since only 19 drivers took to the track at Okayama, it could be said that a number of the McLaren Turbo Challenge regulars may have been spooked by Halloween night. Whether they were gripped by fear of the daunting track, frightened by freight costs, or simply tending to little ghouls and goblins for the night, the shrinking field worried fans that they may have been tricked. Once the green flag fell, the truth was they were in for a treat. Hell bent on another flag-to-flag victory, a bit of oversteer for leader Brad Vincent on lap three drew second-placed Dustin McGrew even closer on Vincent's bumper. After another four laps of nose-to-tail racing, McGrew found his way past Vincent, who haunted the new leader a few turns later with a tap from behind. Thankfully, the contact was harmless, and McGrew continued to lead until stopping for service in pitlane on lap 11. With McGrew stopped, Vincent reassumed the lead until both he and Troy Harder pitted on the 14th lap, deciding to strategically avoid unlucky 13th lap pitstops.
Elsewhere on the track, most saw a routine clean race, outside of a few curious incidents. Early in the race, Gerald Livingston, fighting to save his spinning car, was contacted lightly by Dennis Griffen. Griffen raced on from the contact, but Livingston inexplicably disappeared from the race, given 19th place, 17 laps down.
Robert Magee wasn't any luckier. Only two turns from exiting pitlane, Magee's McLaren careened off course, making heavy contact with the tire wall, almost as if it were possessed. There was no official explanation as of press time, but some believe a 13th lap pitstop may have played a role in his demise – 18th place, the only other driver to fail to reach the checkered flag.
Despite a strong start that saw him improve from a ninth place start to as high as fifth, Dean Moll would have a scare of his own. Already having pitted, Moll exited the final turn of his 14th lap a little too wide, lost control and made contact with the frontstretch wall and skidded to a stop on the track, nearly collecting four other drivers in the process. Moll soldiered on, but would have to pit again for repairs, dropping him to 15th by race's end.
Once all the dust settled from pit lane, McGrew reassumed the lead he previously grabbed on the seventh lap. Leading from lap 15 through to the end of the 20-lap feature, McGrew never looked back, inching away from Troy Harder who finished second from his third place starting spot. Try as he might, Vincent was unable to parlay his seventh pole position into a fourth win, but a podium finish plus bonus points for the pole, leading a lap, and a clean race go a long way in a tight points race.
Reed Rundell and Brian Irby finished in the top five, followed by Les Turner, Joseph Jordan, Terry Daul, Kevin Kyle, and Scott Husted who finished sixth through tenth. Finishing 11th through 15th were Dennis Griffen, Andrew Feldman, Andrew Humphrey, Jeff Thomas and Dean Moll, with James Prostell Jr., and William Kabela 16th and 17th, each one lap down. Robert Magee and Gerald Livinston both DNF, retiring from separate incidents.
Troy Harder now trails Brad Vincent by 11 points, followed by Joseph Jordan in third, another four points back. Les Turner is 39 points back in fourth, followed by Reed Rundell for the season's top five so far. Jordan and Turner of TeamDraft still hold the team championship, 146 points ahead of the THM team of Corey Wolf and Troy Harder.
Highlights from this race can be seen on YouTube with the following link:
http://youtu.be/djIXi631GCU
Next week, the McLaren Turbo Challenge visits another new track for Round Ten, the Dust In The Wind 30 at Kansas Speedway. The night race at the roval should prove to be a tough combination for the McLaren Turbo Challenge competitors.
Awards
Wil-Trans Pole Position Award Winner – Brad Vincent, 1:27.467
Michelin "Better Way Forward" Best Start Award (Most positions gained lap 1)
Dean Moll gained two positions, from ninth to seventh on the opening lap.
Amazon.com Incident-Free from A to Z Award (Incident Free Race)
Nine drivers were able finish the race without any incident points. Dustin McGrew, Troy Harder, Brad Vincent, Reed Rundell, Les Turner, Joseph Jordan, Terry Daul, Scott Husted, and William Kabela each earned a bonus championship point.
Bosch Spark Plugs Hard Charger Award (Most positions gained start to finish)
Kevin Kyle gained six spots through the race, starting 15th and finishing ninth.
Competitor Post-Race Comments
James Prostell Jr., Spirit of McLaren Racing Team – "Two pit lane violations in two weeks, and it's easy to see why I'm upset, and I have nobody but myself to blame for these errors. Spec racing is designed to be tight, and you just can't afford to throw away 32 seconds no matter who you are. The only saving grace is that we've been having some pretty good finishes elsewhere, so maybe these past two races will drop off as the drop weeks come into play. Let's turn things around in Kansas."
---
You may also like...
---