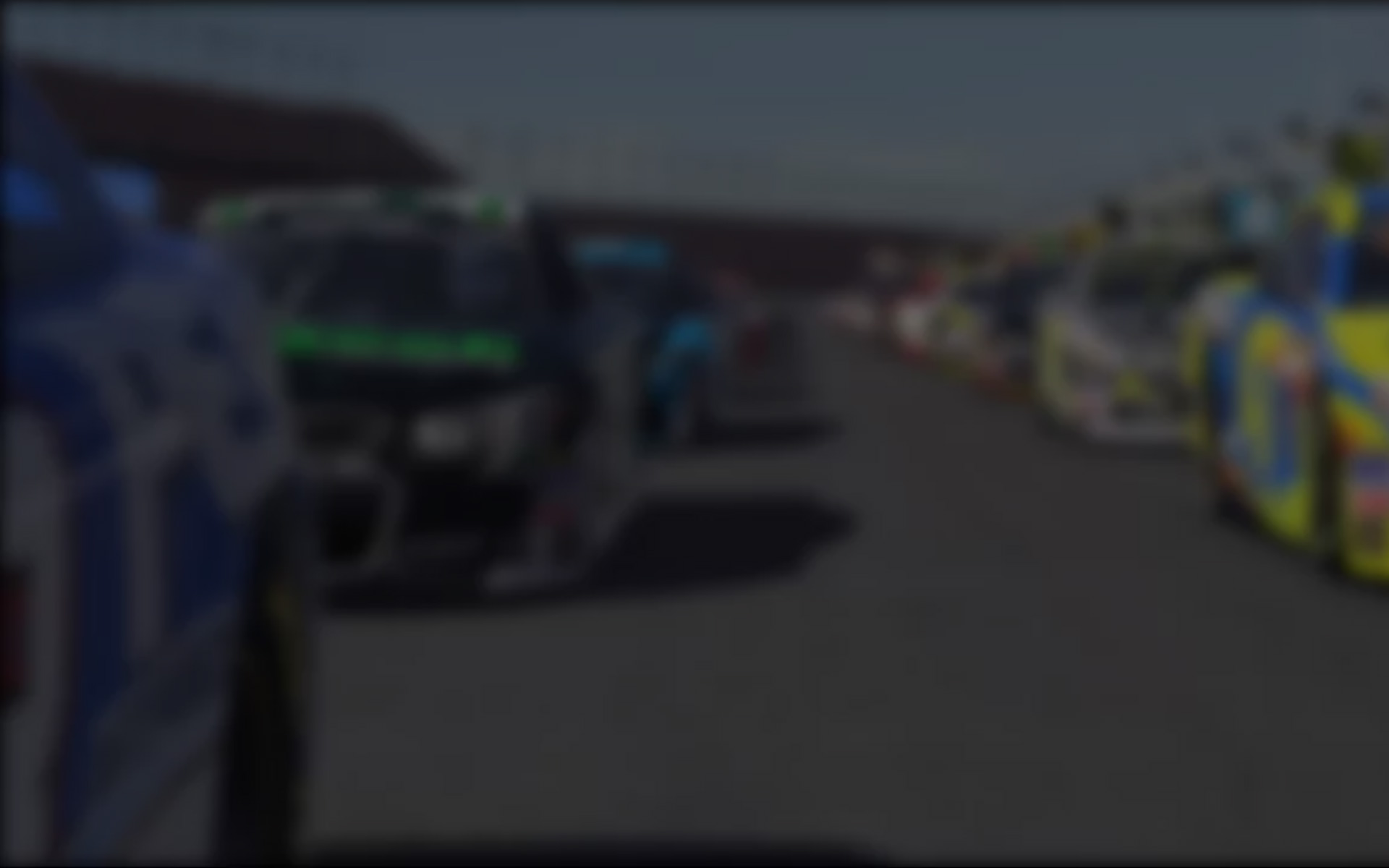 WATKINS GLEN, NEW YORK – Still buzzing after a second straight victory, Brad Vincent and the rest of the Red Sox Racing League's RUF Track Challenge competitors made the trip north from Road Atlanta to another of North America's treasured racing circuits, Watkins Glen International. A former home to the United States Grand Prix, one of NASCAR's road course stops, and a favorite sports car racing venue, the quiet hills of Watkins Glen come to life once again to host RSR's newest series' third round, the INB 30 at Watkins Glen.
Having already posted third place finishes in Montreal and at Road Atlanta, Troy Harder had his sights set standing on the top podium spot for the first time this season. With a qualifying time of 1:46.510, Harder was able to make some considerable progress towards that goal, and snap up the Wil-Trans Pole Position award in the process. Brian Irby starts alongside in second, followed by Brad Vincent and Ricky Hardin who make up row number two.
Starting Lineup
Row 1 – Inside Troy Harder Outside Brian Irby
Row 2 – Inside Brad Vincent Outside Ricky Hardin
Row 3 – Inside Paul Hesla Outside Justin Kirby
Row 4 – Inside Les Turner Outside Nim Cross Jr.
Row 5 – Inside Tommy Rhyne Outside Gerald Livingston
Row 6 – Inside Joseph Jordan Outside Patrick Guerin
Row 7 – Inside Reed Rundell Outside Tony Duffey
Row 8 – Inside John Koscielniak Outside Scott Husted
Row 9 – Inside Tim Trayhan Outside Terry Daul
Row 10 – Inside Kevin Kyle Outside Gary Jorgensen
Row 11 – Inside Andrew Humphrey Outside Dennis Griffen
Row 12 – Inside Dean Moll Outside Alan Hesebeck
Row 13 – Inside Karl Mumbower Outside Kurt Clark
Row 14 – Inside Brian Cross Outside Michael Baley
Row 15 – Inside Jason Cross Outside Ed Sutcliff
Row 16 – Inside James Prostell Jr. Ouside William Kabela
Row 17 – Inside Greg Harris Outside Dean Ayer
Race
In front of a crowd of thousands, both live at the track and elsewhere with expanded streaming coverage online, Troy Harder made great use of his Wil-Trans Pole Position starting spot by getting a jump on Brian Irby and the rest of the 30-plus car field to take the early lead through the first turn. Brad Vincent followed, stealing second position, and much to Irby's chagrin, Paul Hesla also snuck by, dropping Irby from second to fourth in the space of just one turn. Ricky Hardin in fifth found himself on the tail end of a five car train that broke away from the pack. Lap after lap, Vincent nipped at Harder's heels, but Harder maintained the lead for the first twelve laps, pitting on lap 13. Pressure for the leader died down a bit earlier when Vincent made a rare error – on lap 10, Vincent encountered lapped traffic heading into the backstretch bus-stop chicane and officials assessed a brief penalty for cutting a corner. After slowing to give up the time gained, Vincent was back on the hunt, but not before Paul Hesla got by for second. Both would pit a lap later.
If falling from second to fourth after exiting turn one was a scare for Black Magic Motorsports driver Brian Irby, teammate Justin Kirby may have felt he was in a nightmare on the same section of the track. Fighting with Les Turner for early claim of sixth position, Kirby got into Turner from behind as the two gained speed heading toward the flat-out turns two through four. Unfortunately, they wouldn't get there as Kirby's right-front and Turner's left-rear seemed to hook together and send both into the guardrail, bouncing both RUFs back onto the racing line. Nim Cross, Tommy Rhyne, and Joseph Jordan were able to get by unharmed, but it wasn't long before space on the track closed up, triggering a massive pile-up that caught up as many as 13 cars, with involvement ranging from slight collisions to four cars rolling over!
Miraculously, no injuries were reported from the accident, and most were able to drive away and continue to compete. Also incredible were the efforts of the track safety crew to maintain the series long standing full-course caution free race streak. Given less than two minutes before the leaders would be back around to the scene of the incident, work began quickly and efficiently to sort out the tangled mess and get the drivers going again. "Fans aren't fans of laps behind the pace car, especially when it cuts into the excitement of a 30-minute sprint race," an official was quoted after the race. "In that light, we strive to make every effort we can to keep the race green, but we will not put anyone in undue danger, either. Thanks to the crew today, we didn't have to." The cars of Les Turner (33rd) and Dennis Griffen (34th) each suffered too much damage in the wreck, and both retired before completing lap one.
While no incidents the rest of the race matched the intensity of the first lap crash, there was a consistent theme amongst them. Over 12 times cars went around due to a lack of rear-end grip. Most escaped with little consequence, but drivers involved in two of the accidents weren't so lucky. On his eighth lap, Dean Moll spun and stopped exiting the final turn, only to get hit head-on by Karl Mumbower, who was in turn collected by Jason Cross, upending Mumbower's car before it returned to the ground right side up. All three were able to duck into the pits quickly for repairs as the accident occurred right in front of the pitlane entrance. Cross, Mumbower and Moll would finish 20th, 21st, and 22nd respectively.
Later, Justin Kirby's tough race would continue with another hardship. Kurt Clark spun to a stop entering the boot section of the track, but decided to rejoin the race without ensuring he had a clear track. He nearly made contact with one competitor, but gave the oncoming Kirby nowhere to go, resulting in a heavy collision between the two. Drivers are asked on a weekly basis to exercise caution when re-entering the racetrack, from a spin, from pit exit, or otherwise, and officials felt this incident could have been avoided. As a result, Clark had been warned and could face future sanctions if the behavior continues.
Back up front, Brian Irby and some consistently fast laps gave him the ability to grab the lead during the pit cycle, and maintain the point after Troy Harder, Paul Hesla, and Brad Vincent rejoined the race after service. Just three turns from the white flag, disaster struck for Irby as he ran a little wide, the rear of the car came around, and impacted the fence. He'd try to limp the car home, but suspension issues would lead to a few spins and a tough retirement, finishing 23rd. Having re-inherited the lead, Troy Harder warded off the hard charging Hesla to take home the win, followed by Brad Vincent for the podium. Tommy Rhyne and Nim Cross Jr. fill out the top five.
Sixth place went to Ricky Hardin, followed by Tony Duffey, Joseph Jordan, Reed Rundell, and Gerald Livingston for the top ten. Eleventh through twentieth went to Andrew Humphrey, Tim Trayhan, Patrick Guerin, Terry Daul, Brian Cross, John Koscielniak, Ed Sutcliff, James Prostell Jr., Dean Ayer, and Jason Cross. 21st was Karl Mumbower followed by 22nd Dean Moll, who was the final driver to finish on the lead lap. Brian Irby, William Kabela, Alan Hesebeck, Gary Jorgensen, Kevin Kyle, and Michael Baley were given 23rd through 28th, each one lap down. Kurt Clark, Justin Kirby, Scott Husted, Greg Harris, Les Turner, and Dennis Griffen finish the leaderboard, 29th through 34th.
Live streaming coverage of today's race can be found at: http://www.youtube.com/watch?v=PNXisJh9YRM&feature=share
Next week, the Red Sox Racing League visits Elkhart Lake Wisconsin's Road America, New York for Round 4, the Mitchell Bridge 30 at Road America.
Awards
Wil-Trans Pole Position Award Winner – Troy Harder, 1:46.510
Michelin "Better Way Forward" Best Start Award (Most positions gained lap 1)
Brian Cross gained eleven positions, from 27th to 16th on the opening lap.
Amazon.com Incident-Free from A to Z Award (Incident Free Race)
Four drivers were able finish the race without any incident points. Paul Hesla, Tommy Rhyne, Joseph Jordan, and William Kabela each earned a bonus championship point.
Bosch Spark Plugs Hard Charger Award (Most positions gained start to finish)
Ed Sutcliff gained 13 spots through the race, starting 30th and finishing 17th.
Competitor Post-Race Comments
James Prostell Jr., Caribbean Food Delights Racing – "No matter how familiar you are with a track, a lack of seat time is going to hurt, especially when you visit with a new car. My first laps were during qualifying and it showed with a 30th place start. In hindsight it wasn't the worst thing in the world since I got to avoid the huge lap one pileup. The whole track was blocked, and after getting past that, it was all about finding the limits of the car, finding more and more speed as the race went on. Honestly after finishing 18th, I'm most happy that everyone got out okay. I mean, Gary was on his roof in the middle of all that, but most of the 13 cars involved carried on, a testament to the structural integrity of the cars and the safety initiatives of the league and tracks we visit. These look just like the roadgoing RUFs, but they proved they can stand up to just as much as the safest race car."
Les Turner, TeamDraft Nitrofish – "Well that was a very disappointing start at Watkins Glen. Being stuffed in the wall before ever getting to the Esses was absolutely unnecessary. We came out of turn one clearly in 6th position, and to have a car force his way back on track at the end of the run off and take out 1/3 of the field just leaves me speechless. Certainly not the kind of poor judgement I would expect from any of our group of drivers here at Red Sox Racing."
---
You may also like...
---