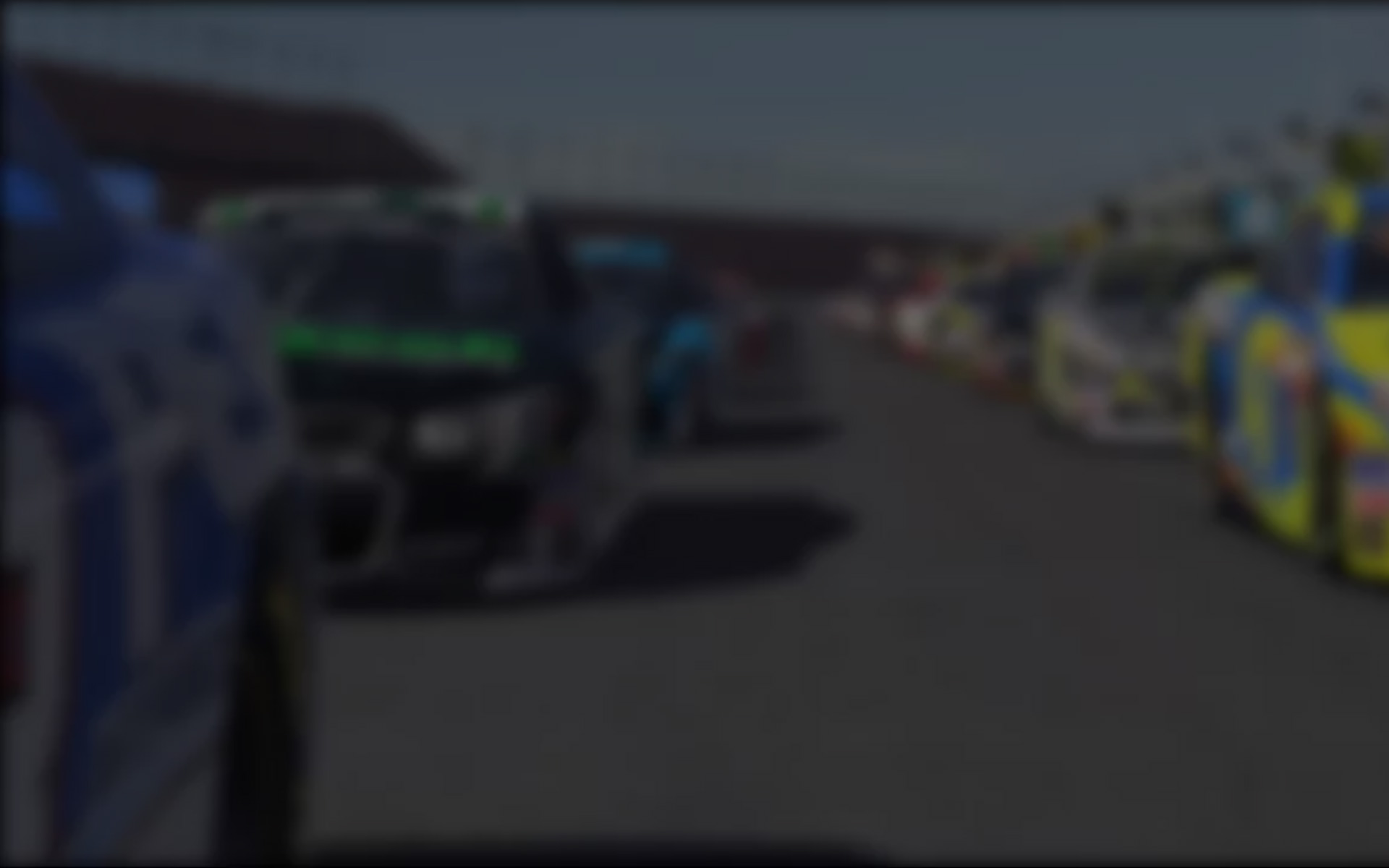 FRANCORCHAMPS, SPA, BELGIUM – After a tough race that saw Paul Hesla emerge with his first victory of the season in Miami, this week the Red Sox Racing RUF Track Challenge hits the halfway point as it visits a historic track nearly 5,000 miles away, – Circuit De Spa-Francorchamps in Belgium. At any distance, Spa is a world apart as it is. 19 turns. 4.35 miles. Perhaps the only thing more eye-opening than this majestic circuit's mix of high-speed straights, sweeping turns, and hairpins is the fact that this is a safer(!), toned-down version compared to the days when the track incorporated thin public roads that snaked through the Belgian forests. Despite the shortened distance and rise in safety, a race at Spa cannot be taken lightly, as every turn brings with it a challenge.
All 19 of them.
As the 34 entrants for today's race made the trek to Belgium, one team was particularly excited to get the festivities started. Fan favorite Reed Rundell, of Team TOC Racing, has had an admittedly tough start to the first season in the RUF, but success on the oval side of the iRacing circuit has paid dividends in the form of a new sponsor for the rest of the RUF Track Challenge. Encouraged by Rundell's recent wins and top 5 finishes in the oval program and an urge to expand brand exposure, Harley-Davidson Motorcycles has expanded their sponsorship from Rundell's Super Late Model and Camping World Truck Series vehicles to now include his effort in the Red Sox Racing League. "Racing has always been a part of Harley's long history as an American legend, and it's always been our goal to tell our story to anyone who wants to hear it," said Bob Jones, Marketing Executive for Harley-Davidson. "Reed has served as a great ambassador both on the track and off it, and never hesitates to promote the brand in a positive way. We're glad to be associated with his success in the States, and look forward to more good things in this global competition."
As much as the new signing was a boost, Rundell could not crack into the top 10 starting spots, as an eleventh place start was in the books for the Team TOC driver. On the heels of the first victory of the season by a driver not named Brad Vincent or Harder, Paul Hesla earned his first Wil-Trans Pole Position award, coincidentally also the first by a driver not named Vincent or Harder. Hesla narrowly edged out Harder and Vincent with his time of 2:20.205, turned in just one lap before returning to the garage to prepare for the upcoming race. Making waves outside of the Red Sox RUF Track Challenge with his exploits in the Classic Lotus Grand Prix Series, Andrea Ventura qualified his RUF fourth, just ahead of Brian Irby who starts fifth beside Nim Cross Jr.
Starting Lineup
Row 1 – Inside Paul Hesla Outside Troy Harder
Row 2 – Inside Brad Vincent Outside Andrea Ventura
Row 3 – Inside Brian Irby Outside Nim Cross Jr.
Row 4 – Inside Patrick Guerin Outside Tommy Rhyne
Row 5 – Inside Joseph Jordan Outside Justin Kirby
Row 6 – Inside Reed Rundell Outside Les Turner
Row 7 – Inside Gerald Livingston Outside Ricky Hardin
Row 8 – Inside John Koscielniak Outside Andrew Humphrey
Row 9 – Inside Andrew Gantman Outside Kevin Kyle
Row 10 – Inside Terry Daul Outside Dennis Griffen
Row 11 – Inside Tony Duffey Outside Andrew Feldman
Row 12 – Inside Michael Baley Outside Scott Husted
Row 13 – Inside Jason Cross Outside Divina Galica
Row 14 – Inside James Prostell Jr. Outside Brian Cross
Row 15 – Inside Ed Sutcliff Outside Alan Hesebeck
Row 16 – Inside William Kabela Outside Greg Harris
Row 17 – Inside Dean Ayer Outside Kurt Clark
Race
Possibly the only thing calmer than the two MPH winds on the track was Wil-Trans Pole Position Award winner Paul Hesla, who took command of the lead from the start when the Ford Mustang Pace Car released the field. Early on, Brad Vincent leapt from third place starting spot into second, but was a little overzealous in his first run through Eau Rouge. His brief off-track excursion caused no damage to his car, but with officials ordering the driver to slow down and give up the time gained, a potential battle for first turned into a fight to remain fifth. With Vincent back down in the order, Harder set his sights on Hesla, but got no closer than 0.6 seconds at the line. Hesla leads through lap eight, fending off Harder for the first half of the race.
As smooth as Empty Keg Racing driver Paul Hesla's start was, teammate Patrick Guerin and a host of other drivers might not share the same sentiment about their lap one experience. Looking to gain spots early, 10th place starter Justin Kirby went for a gap heading into turn one, the La Source hairpin. Unfortunately, Kirby's gap closed when Guerin turned in, causing a spin and chain-reaction wreck as another 20 competitors hurtled toward the bottleneck.
The crash collected Joseph Jordan, Ricky Hardin and Les Turner, with Hardin receiving an extra bump through Eau Rouge running side-by-side with Andrew Gantman on lap one. Joseph Jordan would receive a tow back to pitlane for repairs but the lengthy return to the pits and repair work would relegate him to a 31st place finish.
Another example of the difficulty of racing at Spa was the postrace report sheet. Only two drivers, Dennis Griffen and Ed Sutcliff, escaped Spa without any incident points, and of the 34 entrants, 20 will be docked at least one championship point for having 5 or more incident points for the race. While the five-car turn one incident was the only instance of substantial car-to-car contact, there were plenty of drivers exceeding the limits of the track, their tires, or both. "Somehow this place keeps telling you to push harder, brake later, and get back on the power sooner," said Caribbean Food Delights Racing driver James Prostell Jr.. "And sooner or later, it bites you. We were off track more times than I'd like to admit – so I won't!"
Thanks to some slick pitwork and a hasty getaway, Harder jumped out the lead exiting pitlane. That lead was short lived, however, as lapped traffic slowed Harder through Eau Rouge, allowing Hesla to sneak back by on the following straight. Adding further insult to injury, officials found Harder's lead-grabbing getaway to be a little too hasty, catching at as high as 15 MPH over the speed limit before exiting the pits. Harder returned to pitlane two laps later to serve his penalty, essentially handing the race over to Hesla who lead all 13 race laps.
Though the race for the top step on the podium may have been over with three laps to spare, the battle for second went to the last few feet. Determined to make up for ground lost last week at Homestead, Brad Vincent was on a charge, chasing down second placed Brian Irby. Vincent's final lap was his fastest, over a second faster than Irby's effort, but still fell 0.139 seconds short in his bid for second. Nim Cross Jr. and Tommy Rhyne fill out the top five for the Kemmel Straight 30 at Spa.
Sixth place went to Reed Rundell, followed by Patric Guerin, Andrew Humphrey, John Koscielniak, and Gerald Livingston for the top ten. Eleventh through twentieth went to Andrea Ventura, Les Turner, Ricky Hardin, Kevin Kyle, Tony Duffey, Justin Kirby, Troy Harder, Terry Daul, Dennis Griffen, and Andrew Feldman. 21st to 30th were Scott Husted, Andrew Gantman, Alan Hesebeck, Jason Cross, James Prostell Jr., Ed Sutcliff, Michael Baley, Brian Cross, and Divina Galica. Joseph Jordan, Kurt Clark, and William Kabela were 31st through 33rd, with Greg Harris finishing 34th, one lap down.
Troy Harder retains his championship lead, whichs has now dropped to 13 points over Tommy Rhyne. In third place, Brad Vincent is now 24 points out, and race winner Paul Hesla is now fourth, 25 points behind the leader.. In the team competition, Steel Horse Racing's Tommy Rhyne and Ricky Hardin still lead Empty Keg Racing's Paul Hesla and Patrick Guerin by 24 points heading into next weeks race in Sebring, Florida.
Video coverage of today's race can be found by visiting: http://www.youtube.com/watch?v=AfHsh6lsFr8&feature=share&t=33m33s
Event results can be viewed at http://rsr.ileaguerace.com/champ/show_event_result/Red-Sox-Racing-League/4259
The final half of the season starts back in the States when the series takes on the Gendebien Bend 30 at Sebring. If it's anything like the first half of the season, the contest on the Florida tarmac is anybody's race!
Awards
Wil-Trans Pole Position Award Winner – Paul Hesla – 2:20.205
Michelin "Better Way Forward" Best Start Award (Most positions gained lap 1)
Andrew Humphrey gained eight positions, from 16th to eighth on the opening lap.
Amazon.com Incident-Free from A to Z Award (Incident Free Race)
Two drivers were able finish the race without any incident points.Dennis Griffen and Ed Sutcliff each earned a bonus championship point for a clean race.
Bosch Spark Plugs Hard Charger Award (Most positions gained start to finish)
Andrew Humphrey gained 8 spots through the race, starting 16th and finishing 8th.
Competitor Post-Race Comments
Reed Rundell, TOC Racing – "FINALLY, a decent finish!! We really needed that run and hopefully that will bring some confidence back to this team. We can't thank Harley Davidson enough, they stuck with us over the last year and with the guys at TOC continually keeping us pumped up, we were ready for a run like this. Harley-Davidson's additional support shows the confidence THEY have in us too. I couldn't feel better about today's race in Belgium!! Love this place!"
James Prostell Jr., Team Caribbean Food Delights Racing – "Well, we had good intentions of grabbing some extra seat time by entering a World Sportscar Race. On one hand, the experience was a good one – we actually won a race in class at Road America! On the other hand, even though we're racing the same chassis, the change in engine and tires to comply to GT3 spec was so big it was like driving a completely different car anyway, so you couldn't learn too much that would transfer to the Track spec we race with Red Sox Racing. Not only did we lose time having to convert our Track car to GT3 spec and back in time for Spa, I had to get used to the extra capability and overcompensated. I was just overdriving the car, and got myself penalized a championship point by the time I started to rein it back in like I should have from the start. Just can't afford this kind of stuff. Looking forward to Sebring, though. I've had some good luck there and hopefully next week will bring back some more!"
---
You may also like...
---