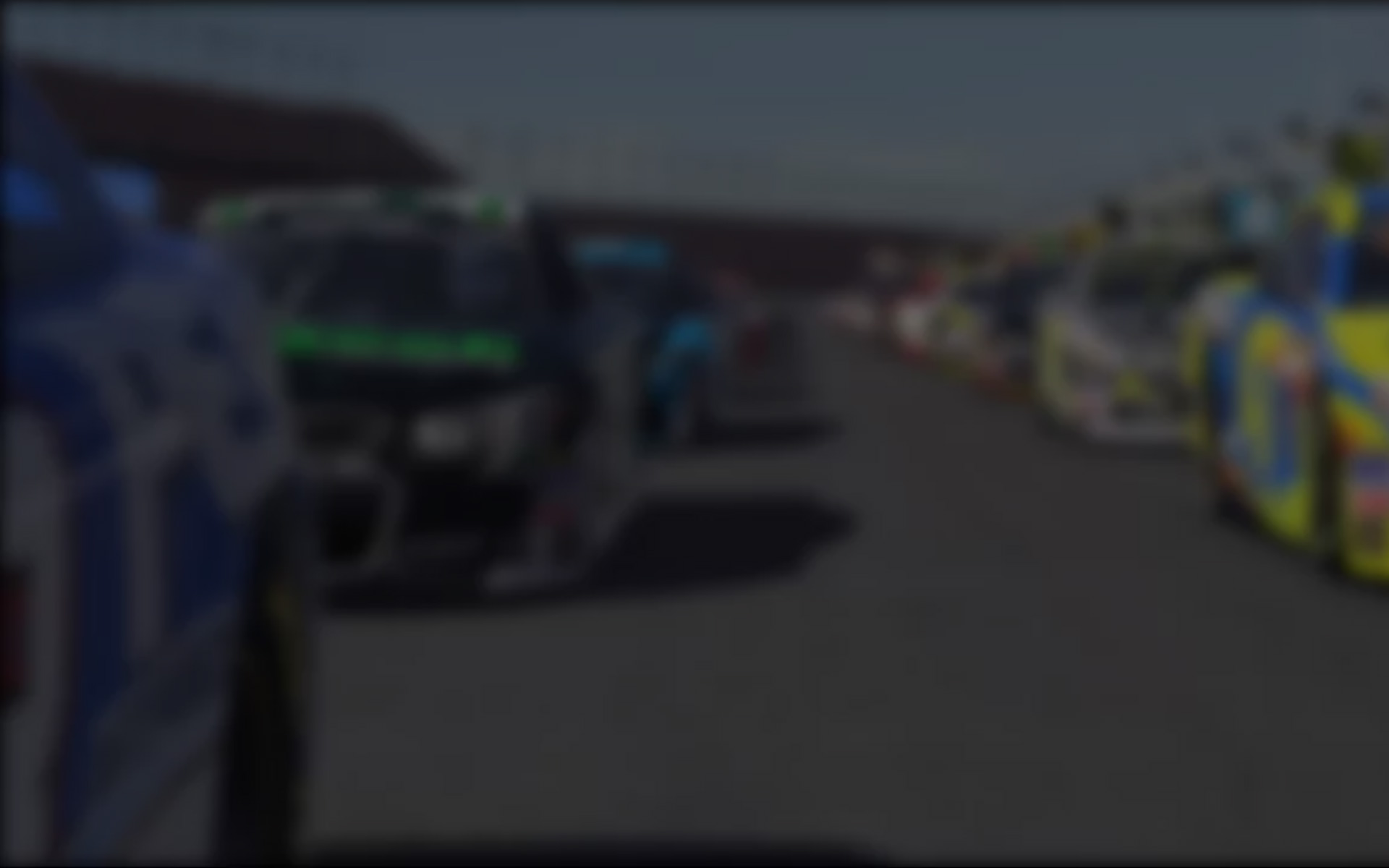 ELKHART LAKE, WISCONSIN – It's hard to believe, but after the checkered flag waves at Road America, one third of the Red Sox Racing League's first RUF Track Challenge season will be in the books. The fourth round of the series takes place in Wisconsin's classic circuit, Road America, where an astounding 39-car field has shown up and filled the paddock for the Mitchell Bridge 30. Thankfully, the field will have plenty of room to breathe, as the mammoth 4-mile circuit is among the longest that will be visited, and is ready to challenge all comers.
Aiding all the drivers for this race, and all others to follow, is a brand new wheel and tire combination that promises more reliability, grip, a better look, and possibly an even better show for the fans. Racing wheel manufacturer BBS has been working in collaboration with Michelin, Continental Tire, and a few of the teams to bring about the new combination, and has been a hit early on in the paddock. "We were essentially racing on wheels developed for use on public roads," said Caribbean Food Delights Racing driver James Prostell Jr. "Don't get me wrong, these are higher-end wheels any sportscar enthusiast would be pleased with, but when we're shoehorning racing slicks onto these wheels, not to mention the loads and abuse we're throwing at them, it's amazing they've held up as well as they have. I haven't seen anything too catastrophic in the races, but I have seen a few practices cut short with cracked rims, so I'm glad to see an upgrade in this area." Compared to the old wheel, the new BBS wheel is slightly wider, and teaming up with the tire manufacturers early has brought about a softer tire which should bring with it enhanced grip.
After winning the Wil-Trans Pole Position award last week at Watkins Glen, Troy Harder had no problem adapting to the new rubber and taking the top starting spot for the second straight week. Perennial front-runner Brad Vincent had enough speed for the pole early on, but will have to settle for the outside of the front row. Tommy Rhyne and Paul Hesla make up row two, followed by Patrick Guerin and Brian Irby who make up the third row. Looking at the numbers, things could get a little hectic – qualifiers from fourth through 21st are separated by a hair over a second, meaning this big track could be seeing a big pack battling it out.
Starting Lineup
Row 1 – Inside Troy Harder Outside Brad Vincent
Row 2 – Inside Tommy Rhyne Outside Paul Hesla
Row 3 – Inside Patrick Guerin Outside Brian Irby
Row 4 – Inside Justin Kirby Outside Ricky Hardin
Row 5 – Inside Andrea Ventura Outside Nim Cross Jr.
Row 6 – Inside Reed Rundell Outside Gerald Livingston
Row 7 – Inside Joseph Jordan Outside Les Turner
Row 8 – Inside Brian Cross Outside Andrew Humphrey
Row 9 – Inside Kevin Kyle Outside Tim Trayhan
Row 10 – Inside Cyril Roberts Outside John Koscielniak
Row 11 – Inside Scott Husted Outside Terry Daul
Row 12 – Inside Andrew Gantman Outside Tony Duffey
Row 13 – Inside Alan Hesebeck Outside Gary Jorgensen
Row 14 – Inside Dean Moll Outside James Prostell Jr.
Row 15 – Inside Dennis Griffen Outside Michael Baley
Row 16 – Inside Andrew Feldman Outside David Holzwarth
Row 17 – Inside Ed Sutcliff Outside Kurt Clark
Row 18 – Inside Jason Cross Outside Divina Galica
Row 19 – Inside William Kabela Outside Dean Ayer
Race
Determined to make good use of his second Wil-Trans Pole Position Award in front of the full grandstands, Troy Harder timed the start to perfection and went into the first turn uncontested. That wouldn't be the case for the following few turns as Brad Vincent hounded the Team THM driver, weaving, darting, and late braking in the hopes of making the overtake or at least pressure the leader into a mistake. Yet, for every time Vincent knocked on the door, Harder was up to the task, maintaining his slight lead over Vincent and Paul Hesla who moved up from his fourth starting spot to third. All three pitted on lap 10, setting up for a four-lap shootout once the leaders rejoined the fray.
Eagle-eyed fans might have noticed that a few competitors towards the rear of the field had taken damage before receiving the green flag. Much like the accordion effect that happens from time to time on the highway, 27th place starter Dean Moll found himself having to slow down on the pace lap to avoid hitting Alan Hesebeck as they negotiated the kink on the backstretch, kicking off the festivities. Unable to react in time, Dennis Griffen got into Moll, Andrew Feldman hit Griffen, Ed Sutcliff, Feldman's Arrested Development teammate made contact with said teammate, and to top it off, Jason Cross rear ended Sutcliff. Thankfully all impacts were at low speed, causing little damage and allowing all five competitors to continue, but even the slightest changes aerodynamically would hurt on the long straights of Road America.
At the end of the first lap, Dennis Griffen found himself side-by-side with Michael Baley down the frontstretch, eyeing an opportunity to move into 28th in turn one. Sadly, Baley would shut the door, but not without catching Griffen's left front in the process, forcing Baley wide and Griffen into a spin that collected David Holzwarth as he spiralled toward the infield. The wreck caused trouble for Kurt Clark and Andrew Feldman as well, but of the five, Griffen would be hurt most as the impacts forced an early retirement from the race. Griffen finishes 38th.
Reed Rundell found himself with trouble of his own on lap 6. Halfway through the lap a problem with the #43 RUF dropped Rundell sharply from 10th to 35th as the safety crew had to help his disabled car from the side of the track to the pits. "I'm coming out of the kink on to the backstretch, and I hear this loud snap, lost power, tried hitting the pedal again, and… nothing," said Rundell after the race. "I thought we were through, but we got towed in, the guys were working away, and found that the throttle cable broke, so they threw a new one in and we were back out there. We lost a ton of time, though, so 27th was all we could get back today."
Easily the most spectacular incident of the day involved Joseph Jordan and Empty Keg Racing driver Patrick Guerin. Lap 10 saw Guerin make up ground on Jordan who was fresh out of the pits as the two headed for turn five. Guerin looked inside as Jordan turned in and the two came together sending Jordan into a wild, end-over-end ride through the gravel trap before the tire barrier helped him land right side up. No one was injured, but the day for both racers was done, 36th and 37th for Jordan and Guerin respectively.
With two laps to go, lap 13 would be unlucky for a number of the drivers. Kevin Kyle, Kurt Clark, James Prostell Jr., and Paul Hesla would all have single car spins causing damage and losing spots as they hit the wall. Hesla's spin was especially tough as he was fighting Brad Vincent for second position late in the race, but would do well to recover and finish sixth. Needless to say, today's race was pretty difficult, considering that only three of the 38 drivers finished without being assessed incident points.
Up front, Troy Harder's pit crew earned him enough of a gap to keep Brad Vincent well behind, and clean driving to the end secured a 14-lap flag to flag victory for the Team THM driver. Vincent ran second flag to flag himself, but his post-pit race wasn't quite as smooth. First, Vincent had to contend with a mirrorful of Paul Hesla until his late lap 13 incident, only to have Brian Irby almost pull off some last lap heroics. A hard-charging Irby seemed too far behind at the beginning of the lap, but a Vincent bobble and a good run through the final two turns caused a photo finish for second. Only .015 separated the two! Tommy Rhyne and Justin Kirby round out the top five with a close battle of their own.
Sixth place went to Paul Hesla, followed by Andrea Ventura, Nim Cross Jr., Andrew Humphrey, and Ricky Hardin for the top ten. Eleventh through twentieth went to John Koscielniak, Les Turner, Tim Trayhan, Scott Husted, Terry Daul, Tony Duffey, Gerald Livingston, Cyril Roberts, Andrew Gantman, and Alan Hesebeck. 21st to 32nd were Dean Moll, Andrew Feldman, Brian Cross, Ed Sutcliff, Dean Ayer, Reed Rundell, Jason Cross, Michael Baley, Divina Galica, James Prostell Jr., and William Kabela who was the final driver to finish on the lead lap. David Holzwarth, Kurt Clark, Kevin Kyle, Joseph Jordan, Patrick Guerin, and Dennis Griffen finish the leaderboard, 33rd through 38th.
With the win, Troy Harder takes the championship lead over Brad Vincent. Two poles and two wins each, the only difference is Harder's advantage in bonus points, allowing Harder to lead by only two points at the close of the first third of the season. In the team competition, Brian Irby and Justin Kirby of Black Magic Motorsports were able to make up some ground by placing both in the top five, but they still trail the teams of Ricky Hardin and Tommy Rhyne's Steel Horse Racing and Patrick Guerin and Paul Hesla who make up Empty Keg Racing. Steel Horse Racing leads Empty Keg Racing by 36 points heading into Homestead's road course.
Video coverage of today's race can be found by visiting: https://www.youtube.com/watch?v=Roq4vCZf1f4
Event results can be viewed at http://rsr.ileaguerace.com/champ/show_event_result/Red-Sox-Racing-League/4257
Next week, the Red Sox Racing League takes on its first of three rovals in the RUF when they take on the TeamDraft sponsored 30-minute race at Homestead's Road Course B.
Awards
Wil-Trans Pole Position Award Winner – Troy Harder, 2:07.158
Michelin "Better Way Forward" Best Start Award (Most positions gained lap 1)
John Koscielniak gained four positions, from 20th to 16th on the opening lap.
Amazon.com Incident-Free from A to Z Award (Incident Free Race)
Three drivers were able finish the race without any incident points. Troy Harder, Les Turner, and Dean Ayer each earned a bonus championship point.
Bosch Spark Plugs Hard Charger Award (Most positions gained start to finish)
John Koscielniak gained 9 spots through the race, starting 20th and finishing 11th.
Competitor Post-Race Comments
James Prostell Jr., Caribbean Food Delights Racing – "One mistake is all it takes sometimes. We had a pretty clean race going. Nothing spectacular by any means, but we were staying out of trouble, finding a rhythm, and I think we still had some in the tank as the laps wound down. Stayed behind my teammate Gary [Jorgensen] and when we weren't battling each other, we picked off a spot or two and I think I had a valid shot at a top-20 before I threw it away by running wide on the next-to-last lap. We don't give up, though, so after I limped it back to the pits, the team worked feverishly to get me back out, even though there wasn't much to gain at all as we went from 21st or 20th with a little luck to 31st and lucky to finish on the lead lap. Oh well, let's turn things around in Homestead!"
---
You may also like...
---