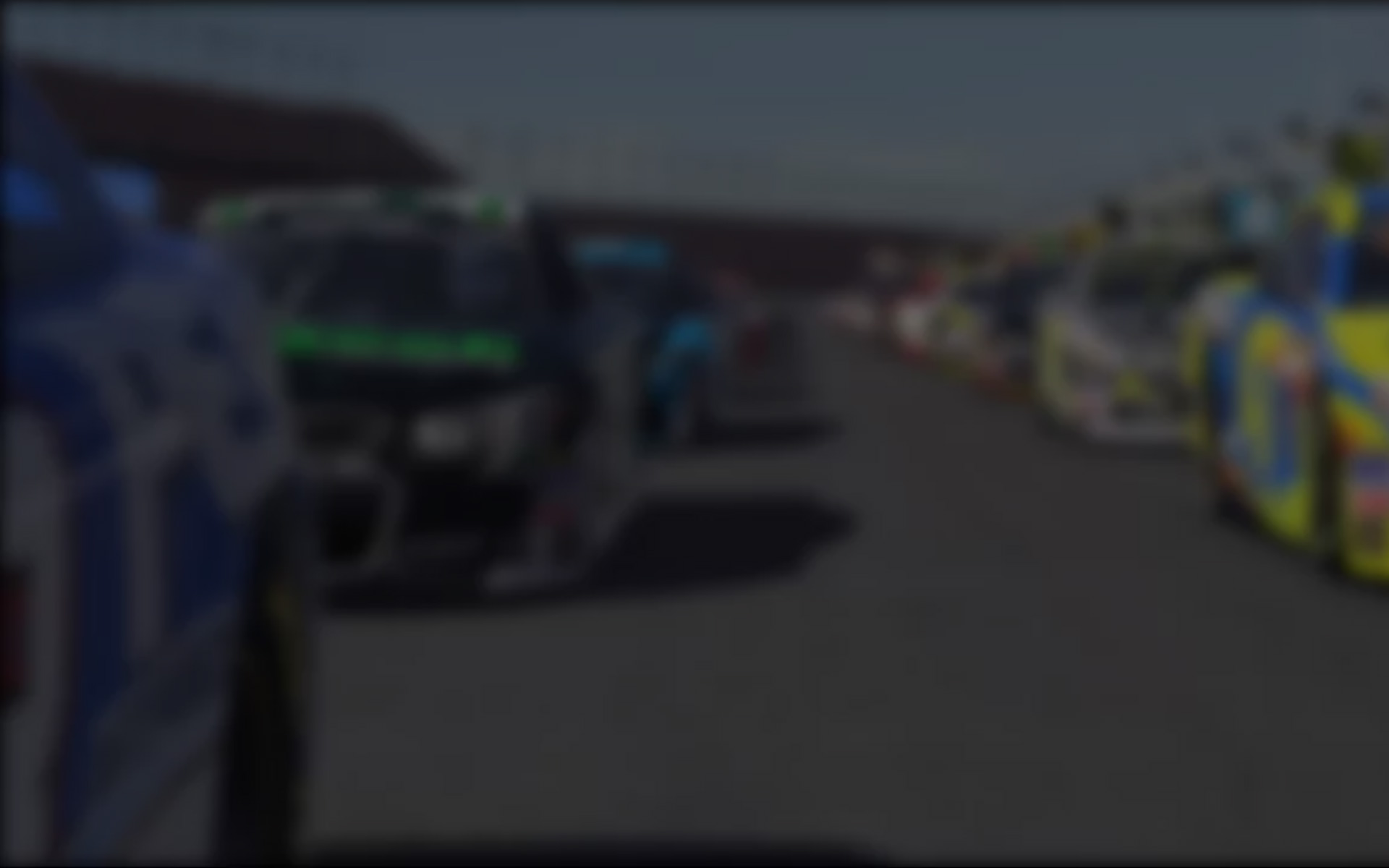 ALTON, VIRGINIA – With only four races to go in the season, the Red Sox Racing League's RUF Track Challenge series travels once again from one track to another with a very different set of challenges. Last week, Brad Vincent pulled out the victory by the slimmest at a Kansas Speedway that was flush with all the fan and media attention that the latest greatest NASCAR tracks are known to produce. This week, the series rolls into Alton, Virginia, home of Virginia International Raceway, a beautiful, natural terrain race track that (without the sounds of engines and squealing tires, anyway) could be mistaken for a vacation resort. And for good reason – it is one. Things were always so lush for the track, though. Born in 1957, the meandering, demanding, and majestic 17-turn raceway fell on hard times, closing its doors in 1974 until a new owner saw a chance to build a country club style membership for a race track among the weeds and overgrown grass.
Amidst it all, the track's iconic oak tree. Long before it accepted the duty to keep watch, and shade, over turn 12, the oak tree easily became the focal point of a track devoid of huge grandstands, fancy leaderboards and other accoutrements almost taken for granted at today's racetrack. This tree had seen it all – the good times, the bad, and the resurgence that sees the track receive visits from Grand-AM, American LeMans, and testing NASCAR teams, not to mention local enthusiasts taking part in Ariel Atom track days for a thrill of a lifetime. That is, until one fateful day, the practical embodiment of something standing the test of time finally failed that test, by, well, failing to stand. Thankfully, there was no track activity at the time in June of 2013, but the impact from the fall of the track icon is felt to this day, hence this online race being named the Oak Tree Memorial 30, in homage to the fallen foliage. While the real tree is gone, a virtual version still stands guard for years to come for iRacing.com contests like this one.
Perhaps the past eight weeks of tight, door-to-door sim-racing had finally taken its toll, or maybe the daunting elevation changes proved to be too much of a risk, but whatever the reason, the smallest field of the season arrived to take the green flag at VIR. Qualifying, though, would quiet any fears of a dull race. Despite a notoriously technical track with 17 turns each demanding perfect accuracy, the top six, Vincent, Harder, Jordan, Hesla, Guerin, and Rundell, all managed to post times within one second. The top time this time would belong to Brad Vincent, whose 1:46.964 lap would earn him his third Wil-Trans Pole Position award, trailing only points leader Troy Harder in P1 starts this season. Who will stand tall where the ol' oak tree once did?
Starting Lineup
Row 1 – Inside Brad Vincent Outside Troy Harder
Row 2 – Inside Joseph Jordan Outside Paul Hesla
Row 3 – Inside Patrick Guerin Outside Reed Rundell
Row 4 – Inside Gerald Livingston Outside Tommy Rhyne
Row 5 – Inside Andrew Humphrey Outside Terry Daul
Row 6 – Inside Ricky Hardin Outside Dennis Griffen
Row 7 – Inside Scott Husted Outside Andrew Gantman
Row 8 – Inside Karl Mumbower Outside Michael Baley
Row 9 – Inside Chris Weidner Outside Brian Cross
Row 10 – Inside Jason Cross Outside James Prostell Jr.
Row 11 – Inside Divina Galica Outside William Kabela
Row 12 – Inside Greg Harris Outside Jeff Thomas
Row 13 – Inside Dean Ayer
Race
With the green flag waving wildly at start/finish, it wasn't much of a surprise to find the Wil-Trans Pole Award winner, Brad Vincent lead the parade of Red Sox Racing League RUF Track challengers through the winding raceway. Yet, for all his efforts, his clear view ahead was paired with a mirrorful of Troy Harder, and for good measure, Harder's mirror gave a nice closeup view of Empty Keg Racing's Paul Hesla. The trio showed they were the class of the field early on, staying within a couple seconds of each other yet pulling up to seven seconds away from fourth. Things changed on nine, where Hesla would run into trouble. After zipping through arguably the least straight straightaway known to man, the Empty Keg Racing driver exited turn 10, the harrowing left hander known as South Bend a little too wide and snapped into a spin. No damage was caused to his RUF, except that he lost sight of the lead battle and fell to fifth.
Either distracted by the smoke from the spin or a little too eager to take advantage of the slowed Hesla, seventh-placed starter Gerald Livingston found himself running wide through turns 11 and 12, and caught by the tire barrier outside the Oak Tree turn. On that same lap, the rest of the provisional podium changed too as Troy Harder got a better run off of turn 12 on to the backstraight , slingshotting his way by Brad Vincent for the lead. Harder held onto that lead heading into pit services for the two – Vincent pitted first on lap 11, followed a lap later by Harder.
Even with 17 turns all ready to bite, incidents during the Oak Tree Memorial 30 were few and far between. While there were plenty of spins and off-road excursions, most continued on with little more penalty than added laptime and tire wear. Unfortunately, two drivers bucked that trend, both at Turn 6. TOC Racing driver Scott Husted got on the power a tick too early exiting Turn 6 on lap 2, careening cross-track into the tire barriers. After a tow to pitlane and some repairs, he'd continue to finish 22nd.
Four laps later, Caribbean Food Delights Racing driver James Prostell Jr. would have an incident of his own, tagging the same tirewall on lap 6. "It probably wasn't the smartest thing, but I limped it all the way back to the pits having to turn left to go straight since the alignment was way out of whack," said Prostell after the race. "Things were actually going well, I felt, and we were gaining speed. But just as I got comfortable, bam, right into the wall!" After repairs, Prostell Jr. finished 21st.
Back up front, Harder and Vincent reunited on track as Harder's Team THM RUF exited pit lane just ahead of Vincent on lap 12. After a quick tussle to grab the lead, Vincent would hand the point right back when he went off track between turns 3 and 4. Vincent recovered quickly, but not quickly enough to hassle Harder again, especially when lapped traffic would help widen the gap by the end of the race. Reed Rundell finishes on the podium with third, followed by Paul Hesla fourth in fourth, good results for both returning from missed races last week. Joseph Jordan claims another top five with a fifth place finish.
Sixth place went to Gerald Livingston, followed by Tommy Rhyne, Andrew Humphrey, Patrick Guerin, and Dennis Griffen to round out the top ten. Eleventh through twentieth went to Andrew Gantman, Terry Daul, Chris Weidner, Ricky Hardin, Jason Cross, Michael Baley, Dean Ayer, Brian Cross, Divina Galica, and William Kabela, with Brian Cross the last to finish on the lead lap.. 21st to 25th were James Prostell Jr., Scott Husted, Greg Harris, Karl Mumbower, and Jeff Thomas.
Race winner Troy Harder extends his championship lead, now at 28 points over Brad Vincent. In third place, Tommy Rhyne is now 33 points behind, and Andrew Humphrey is fourth in the championship, 55 points behind the leader. In the team competition, Steel Horse Racing keeps the lead over Empty Keg Racing, 29 points separating the two.
Video coverage of today's race can be found by visiting: http://www.youtube.com/watch?v=zhYzvLDS_Jk&feature=share
Event results can be viewed at http://rsr.ileaguerace.com/champ/show_event_result/Red-Sox-Racing-League/4262
The season continues with two races in Japan, the first taking place at famed Suzuka Circuit for the Wonder 30 at Suzuka. Only three races remain, and a tight points race could get even tighter!
Awards
Wil-Trans Pole Position Award Winner – Brad Vincent – 1:46.964
Michelin "Better Way Forward" Best Start Award (Most positions gained lap 1)
Chris Weidner gained three positions, from 17th to 14th on the opening lap.
Amazon.com Incident-Free from A to Z Award (Incident Free Race)
11 drivers were able finish the race without any incident points. Troy Harder, Dennis Griffen, Terry Daul, Chris Weidner, Dean Ayer, William Kabela, and Karl Mumbower each earned a bonus championship point for a clean race.
Bosch Spark Plugs Hard Charger Award (Most positions gained start to finish)
Dean Ayer gained eight spots through the race, starting 25th and finishing 18th.
Competitor Post-Race Comments
Reed Rundell, TOC Racing – "I was really bummed to miss out on a great race at Kansas, but after a nasty accident in testing, I had to stay away from the track, but I had to follow doctor's orders. I was afraid we'd lose the momentum we gained from the sixth and fifth place finishes earlier, but to bounce back with a third here at VIR? Now THAT's what the doctor ordered! I wanna thank Harley-Davidson again and the guys at TOC for backing me again. It's been a great year!"
James Prostell Jr., Team Caribbean Food Delights Racing – "Can't help feeling that we threw one away, and it hurt, man, it really did. We weren't the fastest by any means, but we were improving, and just as we got comfortable, right into the wall. The guys did a great job to get me back out there, but we just lost too much time. Hopefully we can turn things around again in Japan."
---
You may also like...
---