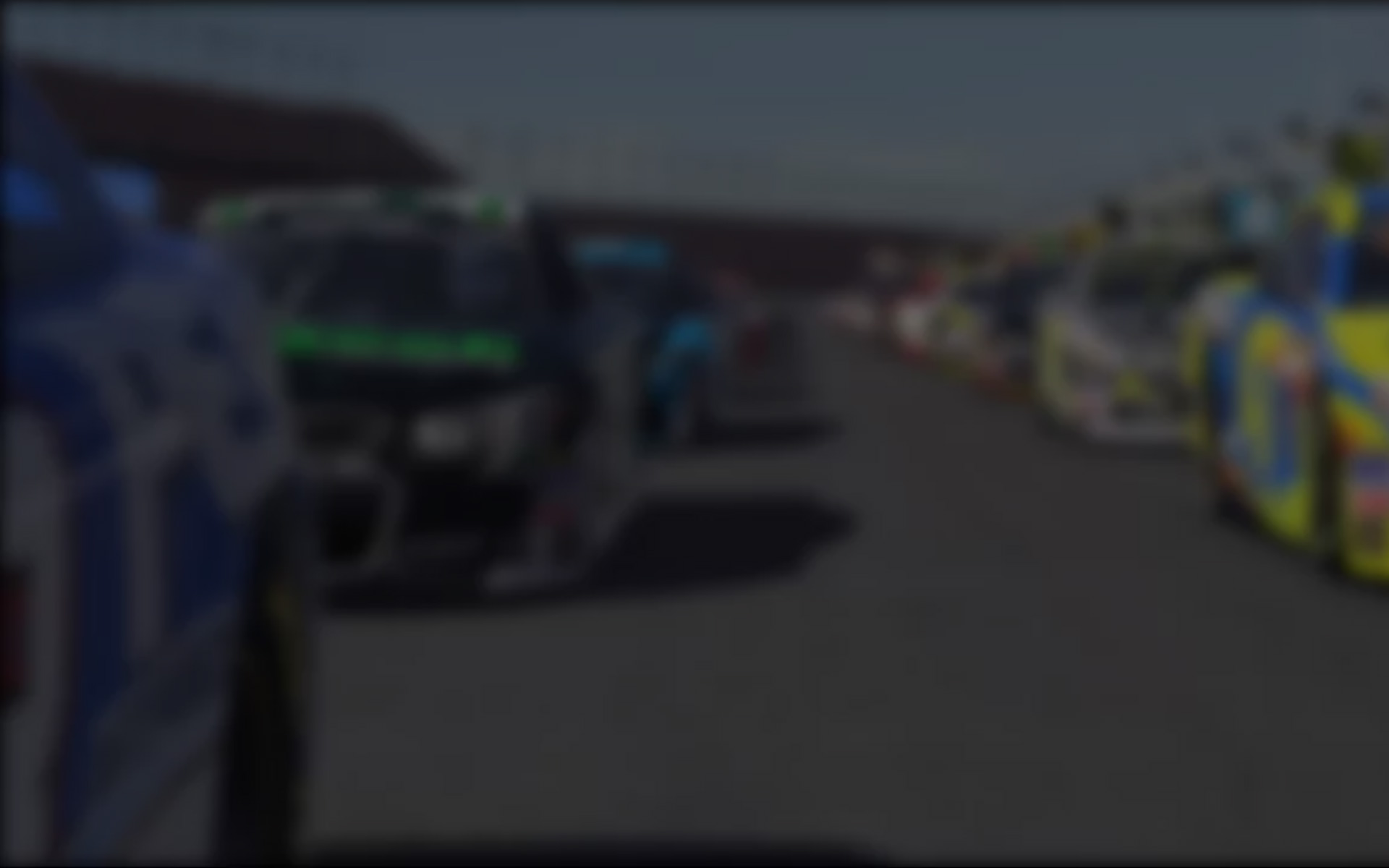 SAO PAULO, BRAZIL – After seven weeks of close racing, the championship race for Red Sox Racing's McLaren Turbo Challenge continues to be up for grabs. Leaving the season's first night race in Sebring and heading south of the equator to Interlagos in Brazil, the series is bound to see some more dramatic action as the differences between the tracks are literally night and day. Founded in 1940, and part of Formula One since 1972, the hilly circuit mixes long straights and a twisty infield with its iconic elevation changes. Success on this circuit requires a high sense of rhythmical driving, maintaining high amounts of momentum to carry onto the long straights.
Dustin McGrew proved his technical prowess during the qualification session, taking home the Wil-Trans Pole Position Award for the race. His time of 1:32.187 around the 2.67-mile circuit could prove to be crucial, as starting up front allows for a chance to get away from the traffic mishaps that tend to happen on a hot, slick, twisty and bumpy track inhabited by hungry racers. Fellow frontrunners Troy Harder, Brad Vincent, and Joseph Jordan fill out the first two rows, and fifth place starter Brian Irby was the only other driver to qualify within a second of the blazing McGrew.
Starting Lineup
Row 1 – Inside Dustin McGrew Outside Troy Harder
Row 2 – Inside Brad Vincent Outside Joseph Jordan
Row 3 – Inside Brian Irby Outside Nim Cross Jr.
Row 4 – Inside Les Turner Outside Tim Trayhan
Row 5 – Inside Dean Moll Outside Cyril Roberts
Row 6 – Inside Gerald Livingston Outside Jeff Marianetti
Row 7 – Inside Scott Husted Outside Dennis Griffen
Row 8 – Inside Kevin Kyle Outside John Koscielniak
Row 9 – Inside Alan Hesebeck Outside Reed Rundell
Row 10 – Inside Andrew Humphrey Outside Andrew Feldman
Row 11 – Inside James Prostell Jr. Outside Divina Galica
Row 12 – Inside Ed Sutcliff Outside David Holzwarth
Race
Home to the World Cup next summer, one couldn't have blamed the organisers for thinking that the largest soccer tournament would urge fans to attend this weeks race. Fervent fans poured in early, cheering, chanting, and even blocking out the sounds of the engines from time to time. The thousands in attendance would not be disappointed at the drop of the green flag, as McGrew continued the show he put on from qualifying. Refusing to allow McGrew to simply run away with things, Troy Harder kept hounding the leader, with Brad Vincent right behind in third place and Jordan lurking in fourth. The top three remained in position until McGrew pitted at the end of the ninth lap. Harder inherited the lead for four laps until he pitted himself, handing the top spot to Vincent for a lap before his team saw him in for service, too.
Highrises and houses dotting the landscape outside of the racetrack in the flourishing city of Sao Paulo weren't the only coveted pieces of real estate around. All too often, technical race tracks like Interlagos require drivers to follow a particular line around the track for fast laptimes. This is fine for solo drivers, but when two cars want to be on the same piece of land at the same time, the results can be less than desired. This was the case in the first lap incident between John Koscielniak and Jeff Marinetti. After a start that saw Koscielniak gain a position, he found himself challenging Marianetti on the inside of turn nine for 14th spot, but unfortunately, the two came together. The resulting temporary road block sent four cars off track, adding Reed Rundell and Kevin Kyle to the mix. Rundell, Kyle, and Marianetti would rejoin the fray, but the light contact was just enough to give Koscielniak gearbox trouble, ending his day early.
Luckily, the incident would be the only car-to-car accident on the track, but the hills weren't done collecting victims. Andrew Humphrey caught too much curb and then caught too much wall on lap five, landing him in 23rd place while another spin and engine trouble finally ended a long day for Marianetti in 22nd. Kyle would spin a few more times himself, but soldiered on to finish 21st. Further up front, heartbreak was in the cards for Joseph Jordan as well. After a strong showing where he ran fourth most of the race and got as high as third, Jordan found himself nursing a near empty fuel tank when he realized his pit crew miscalculated in providing enough fuel to finish the race at top speed. Efforts in short-shifting and coasting around the track were almost successful, but the engine finally sputtered in the final two corners, moving Brian Irby, Dean Moll, and teammate Les Turner up a position before finally crossing the finish line in seventh.
After the pit cycle, Troy Harder re-emerged with the lead, and with a three second cushion, he didn't have to worry about the draft offering a bit of extra speed to McGrew and Vincent on the straights. In fact, the only hurdle for Harder over the last seven laps came in the form of lapped traffic, which played nicely, allowing the top three to pass with minimal delays despite fighting for positions in their own right. Harder took the win, followed by McGrew and Vincent atop the podium.
Brian Irby and Dean Moll round out the top five, followed by Les Turner, Joseph Jordan, Cyril Roberts, Tim Trayhan and Scott Husted who finished sixth through tenth. Finishing 11th through 17th were Dennis Griffen, Gerald Livingston, Nim Cross Jr., Reed Rundell, Andrew Feldman, Divina Galica and Alan Hesebeck, with James Prostell Jr., Ed Sutcliff, and David Holswarth rounding out the top 20, each one lap down. Kevin Kyle finished 21st, two laps down, followed by Jeff Marianetti, 22nd, six laps down, and Andrew Humphrey, 16 laps behind in 23rd. John Koscielniak retired with a transmission failure after an opening lap incident, classified 24th.
Appropriately enough for a race just south of the equator, the championship points race is hotter than ever. Troy Harder picks up his fourth win of the season, and ties Joseph Jordan for second, putting the pair only four points behind Brad Vincent. Les Turner is 24 points back in fourth, followed by Reed Rundell for the season's top five so far. Jordan and Turner of TeamDraft still hold the team championship, 70 points ahead of the THM team of Corey Wolf and Troy Harder.
Next week, the series makes its way to Japan for Round Nine, the Hallow's Eve 30 at Okayama. Will another new circuit be a trick or treat for the McLaren Turbo Challenge competitors?
Awards
Wil-Trans Pole Position Award Winner – Dustin McGrew, 1:32.187
Michelin "Better Way Forward" Best Start Award (Most positions gained lap 1)
Andrew Humphrey gained five positions, from 19th to 14th on the opening lap.
Amazon.com Incident-Free from A to Z Award (Incident Free Race)
Five drivers were able finish the race without any incident points. Troy Harder, Brad Vincent, Les Turner, Dennis Griffen, and Gerald Livingston earned a bonus championship point.
Bosch Spark Plugs Hard Charger Award (Most positions gained start to finish)
Andrew Feldman gained five spots through the race, starting 20th and finishing 15th.
Competitor Post-Race Comments
James Prostell Jr., Spirit of McLaren Racing Team – "Considering our lack of practice time, we weren't doing too bad until it was time for a pitstop. I slowed to pitlane speed too early, so I sped up but failed to slow back down in time and got penalized. I could just kick myself since we don't have the kind of pace where you can give up 17 seconds in penalties! I was able to get around David (Holzwarth) and Ed (Sutcliff), but it was a little hairy since we were battling just as the fight for the lead was going by us. We were able to let them by without too much harm, thankfully. With our pace at the end, I think we left a few spots on the table had I not tripped the radar gun. Oh well, we'll have to do better next week in Japan!"
---
You may also like...
---