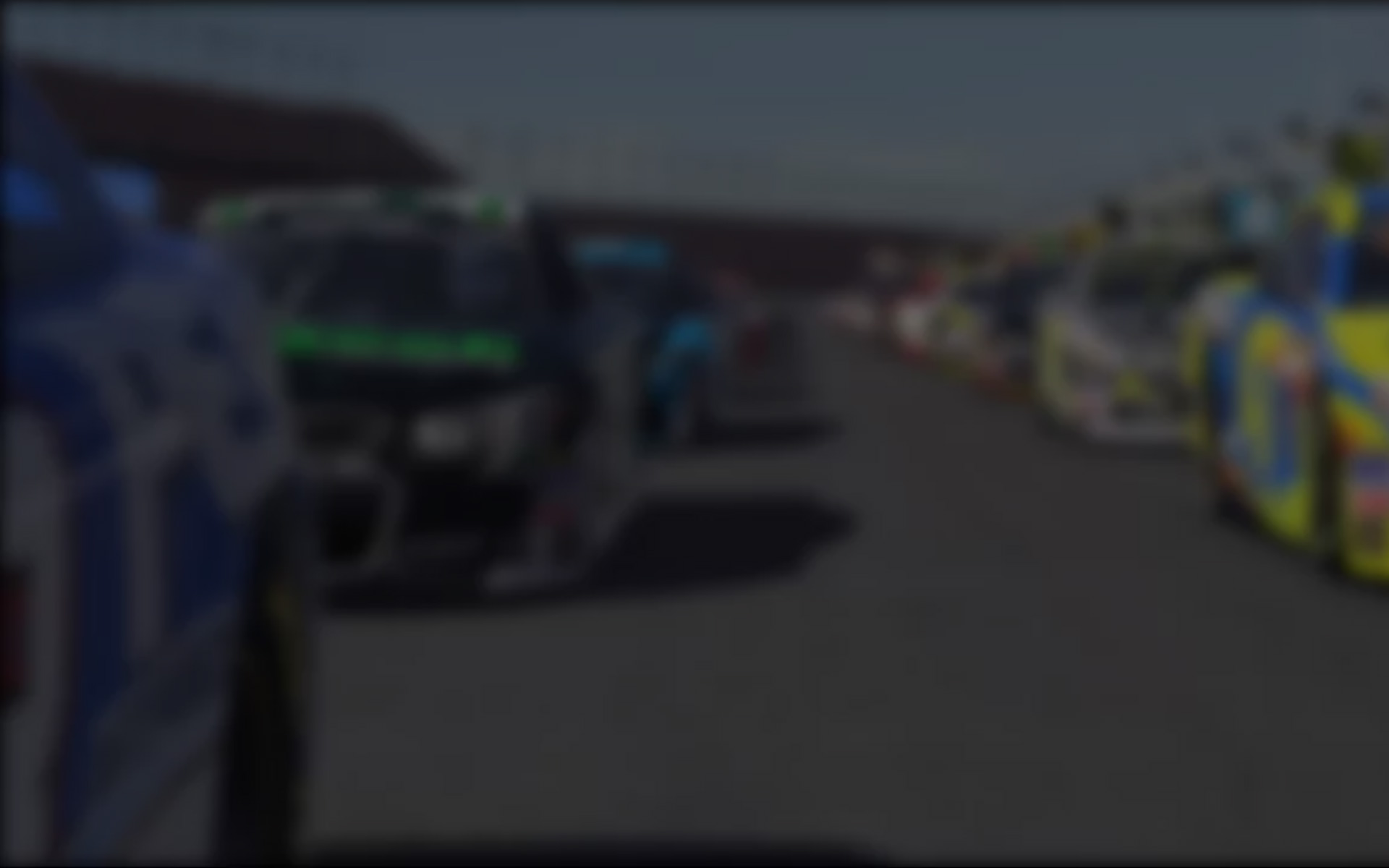 SONOMA, CALIFORNIA – Now simply named after it's city, the raceway formerly known as Sears Point and later Infineon Raceway has proven to be both a fan favorite and a tough challenge for drivers. With it's slogan, "Think Outside The Oval," Sonoma Raceway is anything but simple as the 12-turn, 2.2-mile snakes left and right, testing every part of the car. On top of that, the many elevation changes across the sun-baked track create blind corners and off-camber turns, exploiting the timid and punishing the overly bold along the way.
Perhaps most famous for hosting a rare road course round of the NASCAR Sprint Cup Series, Sonoma also hosts annual visits from, Indycar, the NHRA and local racing year-round. Business is set to pick up again as the cars and stars of Red Sox Racing's McLaren Turbo Challenge continue the season fight in the Sears Point Ranch 30 at Sonoma Raceway, Round 10 of the championship. With only three races remaining, the points gained here are as crucial as ever. But gaining those points may be a tall order. Going into the race, Vincent leads by 16 over Sponsler, with Harder in third – will the ups and downs in California shake up the points too?
Practice
With the sun peeking over the Californian racetrack, series officials were surprised to see only thirteen team haulers rumble onto the paddock. Though some fans were disappointed that they might see a depleted field, those feelings went away right away as quick-thinking promoters slashed ticket prices and opened the paddock to the fans. The teams followed suit by putting on an autograph session and pitstop demonstrations, in addition to a few lively Q and A sessions.
Practically the locker room of auto racing, paddock passes allow track-goers an up-close look behind the scenes as their favorite teams and drivers get ready for the race. "It's usually way too busy and crowded with just us back here," quipped Team HeadBlade driver James Prostell Jr. "but with all the space, I'm glad we got to put on a little something extra this time around. It was cute – I had a kid sitting in my parked car and the only smile wider than his was my own!"
Soon it would be time to get down to business as the engines fired up for the practice session. Completing an incredible 43 laps, Joseph Jordan nearly covered 100 miles during the 90-minute session, almost twice as much distance as the next highest lappers. This level of dedication would prove valuable for the #12 car, resulting in the top time of the session. Naturally, winning practice doesn't earn any points, but confidence and momentum can make all the difference during a race.
Pre-Race Practice Top Ten
1. Joseph Jordan 1:29.595
2. Brad Vincent 1:29.908
3. Troy Harder 1:30.146
4. Marty Sponsler 1:30.511
5. Corey Wolf 1:30.809
6. Les Turner 1:31.037
7. Dennis Griffen 1:31.146
8. Dean Moll 1:31.321
9. Scott Husted 1:32.133
10. Jeff Thomas 1:32.687
Qualifying
Jordan's search for Sonoma speed would continue into the 30-minute qualifying session, knocking nearly a full tenth of a second off of his practice time when it counted. Unfortunately for him, Troy Harder powered ahead, qualifying on the front row having found an additional three hundredths to find a spot on the front row. Series leader Brad Vincent would trump all, however. With a time of 1:28.578, Vincent beat the field by nearly a full second to take the pole, and put all on notice. P1 Racing driver Marty Sponsler grabbed fourth place while Dean Moll rounded out the top five qualifiers
Starting Lineup
Row 1 – Inside Brad Vincent Outside Troy Harder
Row 2 – Inside Joseph Jordan Outside Marty Sponsler
Row 3 – Inside Dean Moll Outside Corey Wolf
Row 4 – Inside Les Turner Outside Dennis Griffen
Row 5 – Inside Scott Husted Outside Kevin Kyle
Row 6 – Inside Jeff Thomas Outside James Prostell Jr.
Row 7 – Inside Divina Galica
Race
Much like last week, Vincent sped off into the first corner, unchallenged. Unlike last week, Vincent finished the first lap unchallenged as the #18 didn't have to deal with the drafting challenge he faced at Indianapolis. Happy with the idea of not giving up four miles an hour to his competitors, the Pennsylvanian mounted a four second lead by the end of the 10th lap as Troy Harder pitted a lap later during his 11th tour, and Vincent himself stopped on lap 13. Still riding high after practice and qualifying success, Jordan would stay out on track pushing until the end of lap 15 to stop for service, netting him three laps led for the race.
A smaller field usually translates into more room for racers towards the back of the pack, but for racers Scott Husted and Kevin Kyle, things got a little too close for comfort near the end of lap one. With the pack screaming into the final hairpin turn, 10th-placed Kyle got into the dirt, causing his car to spin and collide with an unsuspecting Husted. The crash would be the second straight run-in for the two after trouble last week at Indianapolis, with suspension damage again knocking Kyle out early finishing 13th. Husted would soldier on after pitting for repairs, but the deficit would prove too much to gain any positions during the race, landing him 12th at the end of the day.
A relatively good run for Prostell Jr. started to turn sour on lap nine. Running 11th but standing to gain a few positions from an early pit cycle, the #70 found transmission issues going into the left handed carousel turn leading onto the dragstrip. "I was trying to shift down into third and it stuck in neutral instead," commented Prostell Jr. "It was a scary ride as there were two problems – one, the rear wheels weren't driving so we lost speed and two, those same wheels were free-wheeling so we lost a ton of grip too, which would have been nice right then and there! We were only un-powered for thirty seconds, but that was agonizing to say the least." Multiple minor incidents would follow for the Michigander, not the least of which would be a half-spin while attempting to overtake Galica for 10th on the final corner. Prostell Jr. would finish 11th earning a penalty point in the process.
After passing Jordan while he was on pit lane for service on lap 16, Vincent retook a lead he wouldn't be in jeopardy of giving back. Vincent cruised to a 7.7-second victory over Harder, his sixth of the year. Joseph Jordan earned the last step on the podium, finishing third and earning him his first top five of the season. Dean Moll finished fourth, followed by Marty Sponsler rounding out the top five. Corey Wolf, Les Turner, Dennis Griffen, and Jeff Thomas finished sixth through ninth on the lead lap as Divina Galica, James Prostell Jr., and Scott Husted finished tenth through twelfth, respectively, each one lap down. Kevin Kyle was classified 13th, a DNF with suspension damage.
Next up, the series heads to Japan's Tochigi Prefecture, home of Twin Ring Motegi for Round 11 and the Tsuin Rinku 30 at Motegi. With the win, Vincent extends his lead to 21 points, but now in front of second placed Harder who overtook Sponsler in the rankings, 29 points down.
Awards
Deltran Battery Tender Best Start (Most positions gained lap 1)
Jeff Thomas picked up two positions, moving from 11th up to 9th.
Allstate Vanishing Deductible Award (Incident Free Race)
Five drivers were able finish the race without any incident points. Brad Vincent, Troy Harder, Joseph Jordan, Dennis Griffen, and Divina Galica each earned a bonus championship point.
Optima Batteries Hard Charger (Most positions gained start position – finish position)
Divina Galica gained 3 spots through the race, starting 13th and finishing 10th.
Competitor Post-Race Comments
Joseph Jordan, Joseph Jordan Racing – "It has been a struggle to get to the top five in RSR. Seemed to hit on the right mix of speed and gas mileage at Sonoma. It was encouraging to lead a lap and being able to race onto the podium were huge goals accomplished. I think taking two tires helped lock down the podium in the final laps. Car was losing grip, but having it at the front helped keep it on asphalt."
James Prostell Jr., Team HeadBlade James Prostell Motorsports – "My grandmother used to have this mug that showed an overworked mom in the kitchen that said 'The hurrier I go, the behinder I get' and growing up I never really understood it. Today, it makes perfect sense. I was really frustrated by the transmission trouble we had in the middle of the race, and tried way too hard to make up the time on the track. I was overdriving like crazy out there and the worst part is that I knew it wouldn't work, and I'm trying it anyway. I was catching Divi (#44 Divina Galica) multiple times, and I give her credit – she did not back down at all and I could not make a clean pass, even spinning on the last corner of the race. I shouldn't be too upset, though. I did tie my best finish this year"
---
You may also like...
---