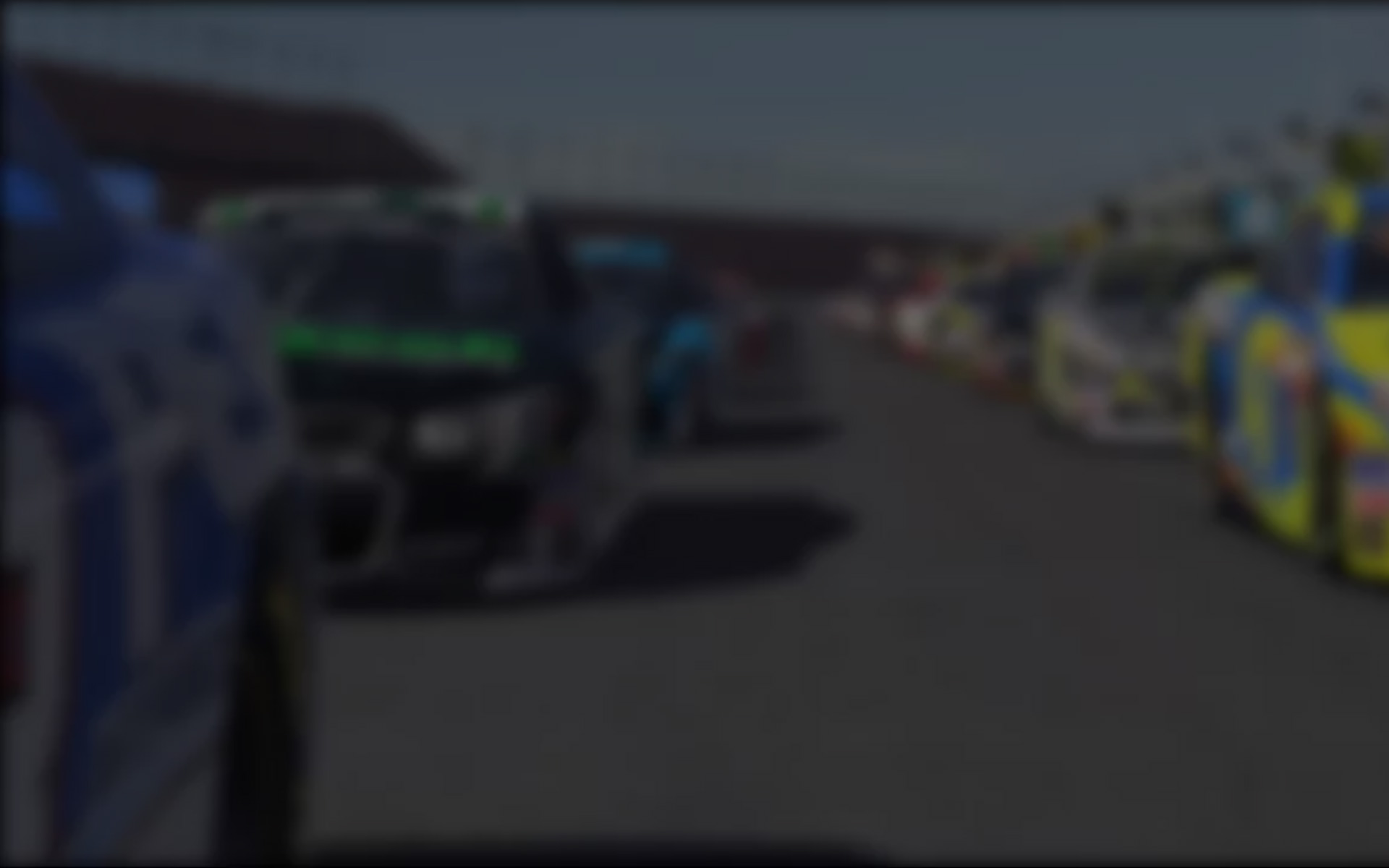 HOMESTEAD, FLORIDA – Since becoming the season finale home of NASCAR's top touring series in 2002, the races held at Homestead Miami Speedway are all but guaranteed to play a pivotal role on the racing landscape, particularly now that the Sprint Cup Series has moved to a "playoff" format to choose its champion. All races sponsored by Ford, the Camping World Truck Series Ford EcoBoost 200, the Nationwide Series Ford EcoBoost 300, and the Sprint Cup Series Ford EcoBoost 400 give the teams one last shot at success for the year, where all the competitors hope to turn a drama-filled season into a worthwhile effort. By the same token, these races are the last chance to take in the events of a race weekend before the engines go quiet until February's Daytona Speedweeks.
When all the eyes in November focus on the 1.5-mile oval, it can be easy to overlook what's buried underneath countless haulers, trailers, RV's, and all else that inhabits the course's infield, but this time around, Homestead Miami Speedway will play host to a road course event. The Red Sox Racing League RUF Track Challenge will not only be taking on the 2.3-mile road course layout, but will do so with a 39 car field, nearly enough to field a Sprint Cup race! "You know, rovals tend to get a bad rap, overlooked as an afterthought," said Caribbean Food Delights driver James Prostell Jr. "You're obviously not going to find a brilliant, natural terrain road course like Road America, or Spa-Francorchamps (coincidentally, last and next weeks' event locales), but the infield here might surprise a driver or two. It rises, it dips, the corners have different radii – there's some challenge to be had in eking out the last bits of speed here."
Up to the challenge was series points leader Troy Harder, who, with his third Wil-Trans Pole Position Award of the season, has earned the right to lead the TeamDraft Roval 30 at Homestead, Round 5 of the RUF Track Challenge. Harder did so by the slimmest of margins, besting Empty Keg Racing's Paul Hesla by 0.016 seconds. Officials and fans alike expect some tight packs, first knowing that the top 19 drivers all posted qualifying times within a second of Harder's 1:14.214 laptime, and secondly that time spent drafting on the long stretches into and out of the flat-out oval section will equalize things even further. Here's hoping that all 39 drivers can play nice out there!
Starting Lineup
Row 1 – Inside Troy Harder Outside Paul Hesla
Row 2 – Inside Justin Kirby Outside Dustin McGrew
Row 3 – Inside Brad Vincent Outside Andrea Ventura
Row 4 – Inside Patrick Guerin Outside Brian Irby
Row 5 – Inside Tommy Rhyne Outside Nim Cross Jr.
Row 6 – Inside Joseph Jordan Outside Reed Rundell
Row 7 – Inside Andrew Humphrey Outside Ricky Hardin
Row 8 – Inside Les Turner Outside Dennis Griffen
Row 9 – Inside Scott Husted Outside John Koscielniak
Row 10 – Inside Andrew Gantman Outside Tony Duffey
Row 11 – Inside Gerald Livingston Outside Tim Trayhan
Row 12 – Inside Michael Gagliardo Outside James Prostell Jr.
Row 13 – Inside Terry Daul Outside Gary Jorgensen
Row 14 – Inside Dean Moll Outside Jason Cross
Row 15 – Inside Andrew Feldman Outside Ed Sutcliff
Row 16 – Inside Kevin Kyle Outside Divina Galica
Row 17 – Inside Kurt Clark Outside Brian Cross
Row 18 – Inside David Holzwarth Outside Michael Baley
Row 19 – Inside William Kabela Outside Greg Harris
Row 20 – Inside Dean Ayer
Race
Early on, fans were treated to a familiar sight as Troy Harder and his Team THM, ASUS-sponsored RUF dove into turn one with the lead, but may not have been so accustomed to seeing him unable to run away from the field at the start, with front row companion Paul Hesla matching Harder move for move for the opening laps. In an unfamiliar spot himself, Brad Vincent started from the third row, but wouldn't stay fifth for long. Taking advantage of a lap one battle between Black Magic Motorsports Justin Kirby and TOC Racing's Dustin McGrew, Vincent outbraked McGrew into turn seven, then made slight contact with Kirby as he navigated the turn, earning two spots into third for his trouble.
This victory would be short-lived as a lack of a drafting partner (Harder and Hesla already enjoy a 1.5 second lead at this point), an aerodynamically challenged front end, and two drivers wishing to exact a little revenge did so early on the second lap when Vincent ran wide exiting turn one, losing spots back to Kirby and McGrew, and even making contact with the TOC driver as he recovered from the excursion. The race for third would calm down a bit, but the same couldn't be said for the race for the lead. Hesla would continue to hound Harder, until Hesla went off track, over driving turn two and giving Harder a little bit of a reprieve. That break wouldn't last long either – Hesla recovered with the fastest lap of the race (1:14.244), bringing the gap back down to .288 seconds before the two stopped for service on end of lap 14. Andrea Ventura assumed the lead for two laps until stopping for service on lap 16.
Patience is a virtue that's sometimes forgotten about when daring and decisive moves are championed. As much as quick reflexes and steely nerves carry a driver to victory lane, sometimes the ability to smoothly apply throttle and steering inputs and make the hectic life of a racer seem effortless is the glue that holds a winning performance together. Unfortunately, a few drives became unglued as through the course of the race, over 15 incidents involved drivers losing control of the rear of their cars. Whether triggered by a little too much momentum into the corner, traction lost with a wheel in the grass, or putting the power back on a tick too early out of the hairpins, each of the numerous end-around spins had the same costly penalty – agonizing seconds lost getting the car to a stop, then trying to safely turn back around and rejoin the race. Most of the action occurred in the twisty infield, but even the oval section wasn't safe. On lap 8, John Koscielniak drafted to pass Scott Husted on the inside, and the two bumped midway through the corner at full speed. Both were lucky to avoid race-ending spins but each suffered minor damage as they continued the race. Empty Keg Racing's Patrick Guerin got in on the fun too, spinning entering pitlane as he lost control while trying to slow down to pitlane speed. No harm, no foul for the driver as after he righted himself, he was given fuel and a fresh set of Michelins to play with as the spin caused no damage and he raced on to finish 11th.
Late in the race, a tough day for two racers on different ends of the leaderboard would get even tougher. Lap 21 saw Brad Vincent still fighting to get out of fifth position when he spun exiting turn seven before getting on the backstretch, and then stopped off the racing line and waited for a break in traffic to rejoin. Still struggling with the new RUF racing car, Dean Moll, having suffered through three spins already, found his fourth much more consequential when he lost control and collided with Vincent's prone vehicle, smashing each racer's passenger sides, and lifting Moll completely off the ground. "I can't stand these draft tracks anyway," said a disappointed yet almost relieved Vincent of the incident that ended the day for both drivers. Vincent and Moll would finish 36th and 38th, respectively, but turn seven wasn't done messing with championship contenders.
With Brad Vincent having trouble, Troy Harder had hopes of extending his points lead, but a couple drivers would unintentionally stand in his way. First, perhaps inspired by Pittsburgh Penguins sponsorship, Dustin McGrew roughed up Harder on lap 18 with a bump from behind into turn two, and the racing equivalent of a hip check through turn four to improve his position. As often happens in the NHL, Harder would end up penalized when he retaliated in the following corner, only instead of a two minute stay in the penalty box, Harder spun to a stop, losing some precious time as McGrew was force wide but could still continue at speed with his bruised RUF.
Harder faced another hurdle in the form of a spinning Justin Kirby. Kirby in good shape late in the race, considering his setback of a lap seven spin that dropped him from contending for third to 11th. A calm, composed run gave Kirby the opportunity to claw his way back into contention, drafting by Harder to regain third position heading into lap 22, a lap removed from Brad Vincent's incident with Dean Moll. As luck would have it, Kirby would spin in nearly the same spot as Vincent did, only instead of twirling to the inside of the racing line, Kirby fought to regain control, spun back outside, and collected Harder's car in the process. Kirby continued into the outside retaining wall, with enough engine and suspension damage to end his day in 35th position, but miraculously Harder's RUF survived contact from both Kirby and the earlier tussle with McGrew to finish 5th in a close race to the checkered flag just behind Nim Cross Jr., and just ahead of Brian Irby.
Up front, Paul Hesla's hard-charging run paid off, leaving the carnage behind him to lead the last seven laps of the 30-minute race. Hesla's lead over McGrew lengthened from five to seven seconds by the end of the race, and clean lapping left little doubt to the outcome. McGrew finished second, followed by Tommy Rhyne, who made his way incident-free from a ninth place start to finish on the third step of the podium. Nim Cross followed suit from a tenth placed starting position to end up fourth with an incident-free race of his own, while Troy Harder made the best of his situation to pick up a fifth place finish.
Sixth place went to Brian Irby, followed by Andrea Ventura, Les Turner, Andrew Humphrey, and Ricky Hardin for the top ten. Eleventh through twentieth went to Patrick Guerin, Reed Rundell, Scott Husted, Joseph Jordan, Tony Duffey, Dennis Griffen, Michael Gagliardo, James Prostell Jr., Gerald Livingston, and Andrew Gantman. 21st to 25th were Jason Cross, Kurt Clark, Tim Trayhan, John Koscielniak, and Gary Jorgensen, who was the final driver to finish on the lead lap. Brian Cross, David Holzwarth, Dean Ayer, Divina Galica, Terry Daul, Kevin Kyle, Ed Sutcliff, William Kabela, and Michael Baley all finished one lap down, 26th through 34th, and Justin Kirby, Brad Vincent, Andrew Feldman, Dean Moll, and Greg Harris finish up the leaderboard 35th through 39th.
Troy Harder extends his championship lead, now 25 points over Tommy Rhyne. In third place, Brad Vincent falls from two points behind to 37, but could stand to make a comeback should this race result become one of his three dropped races (The Red Sox Racing League drops scoring for each driver's worst three races). In the team competition, Steel Horse Racing's Tommy Rhyne and Ricky Hardin still lead Empty Keg Racing's Paul Hesla and Patrick Guerin by 35 points heading into next weeks race in Belgium at Circuit de Spa-Francorchamps.
Video coverage of today's race can be found by visiting: http://www.youtube.com/watch?v=32hE6tAw5l8&feature=share
Event results can be viewed at http://rsr.ileaguerace.com/champ/show_event_result/Red-Sox-Racing-League/4258
A trip to Belgium is in order for the series, as the competitors gear up for the Kemmel Straight 30 at Circuit de Spa-Francorchamps. With 19 turns spread over a 4.35-mile lap, the sixth round of the series will definitely be one to watch!
Awards
Wil-Trans Pole Position Award Winner – Troy Harder, 1:14.214
Michelin "Better Way Forward" Best Start Award (Most positions gained lap 1)
Tommy Rhyne gained three positions, from ninth to sixth on the opening lap.
Amazon.com Incident-Free from A to Z Award (Incident Free Race)
Fifteen drivers were able finish the race without any incident points. Tommy Rhyne, Nim Cross Jr., Brian Irby, Andrea Ventura, Les Turner, Andrew Humphrey, Ricky Hardin, Patrick Guerin, Scott Husted, Dennis Griffen, Gerald Livingston, Jason Cross, David Holzwarth, Dean Ayer, and Ed Sutcliff each earned a bonus championship point for a clean race.
Bosch Spark Plugs Hard Charger Award (Most positions gained start to finish)
David Holzwarth gained 12 spots through the race, starting 35th and finishing 27th.
Competitor Post-Race Comments
Ed Sutcliff, Team Arrested Development Racing – "Team Arrested Development came to Miami with a solid setup, but our race strategy was foiled by a huge mistake on pit road. We recently hired Dr. Terry Fisherman from NASA because of his excellent reputation for crunching stats and providing accurate fuel consumption analysis. After reviewing data from the practice session, Dr. Fisherman was confident we'd only need 2.6 gallons during our pit stop at Homestead. Unfortunately, he had used data from the McLaren instead of the Ruf to arrive at his estimate, so he was way off! In statistical jargon, it was "bad data in, bad data out". The mistake meant Andy and I ran out of fuel on lap 19. I made it back to the pits in time to refuel, but Andy had to take a tow and wasn't able to finish the race. Dr. Fisherman has been placed on probation until he proves he can get it right at the next race."
James Prostell Jr., Team Caribbean Food Delights Racing – "First off, I'm really glad that we were able to add a small tribute to our cars for the Team USA participants in the Sochi 2014 Winter Olympic Games! Not only are our cars carrying the Sochi Games logo beginning the night of the opening ceremonies, we got to pick out a couple hometown heros that are vying for gold. I selected short track speed skater Jessica Smith, whom I graduated from high school with in Michigan, and will promote her JessicaOnIce.com website on the back of the car. We're really proud of her achievement thus far, and pulling for her to bring some Olympic hardware when it's all said and done! My teammate Gary [Jorgensen] lives in Minnesota, and is promoting Minnesota Wild hockey player and Team USA captain Zach Parise's facebook page on his car. We plan to run this way at least through the end of the Games, but may continue through the end of the season, but we'll cross that bridge as we get to it. As for the race, I felt really good with the car, and maybe a little too much of the Olympic spirit crept in. I stayed out a little longer than I should have, but took advantage of the odd pit cycle to get up to ninth, and when I did pit, I went without a fresh set of Michelins for the first time this year. I would have been fine, I think, but two problems – I was in no man's land without a drafting partner, losing tons of time on the oval section, and in trying to make it up on the infield, I overdrove a few corners and got in the grass. Other than that, I stayed out of trouble for the day, so today's 18th makes up for the heartbreak last week at Road America. There's a big challenge at Spa coming up next week, so I see a few practice laps in my future!"
---
You may also like...
---