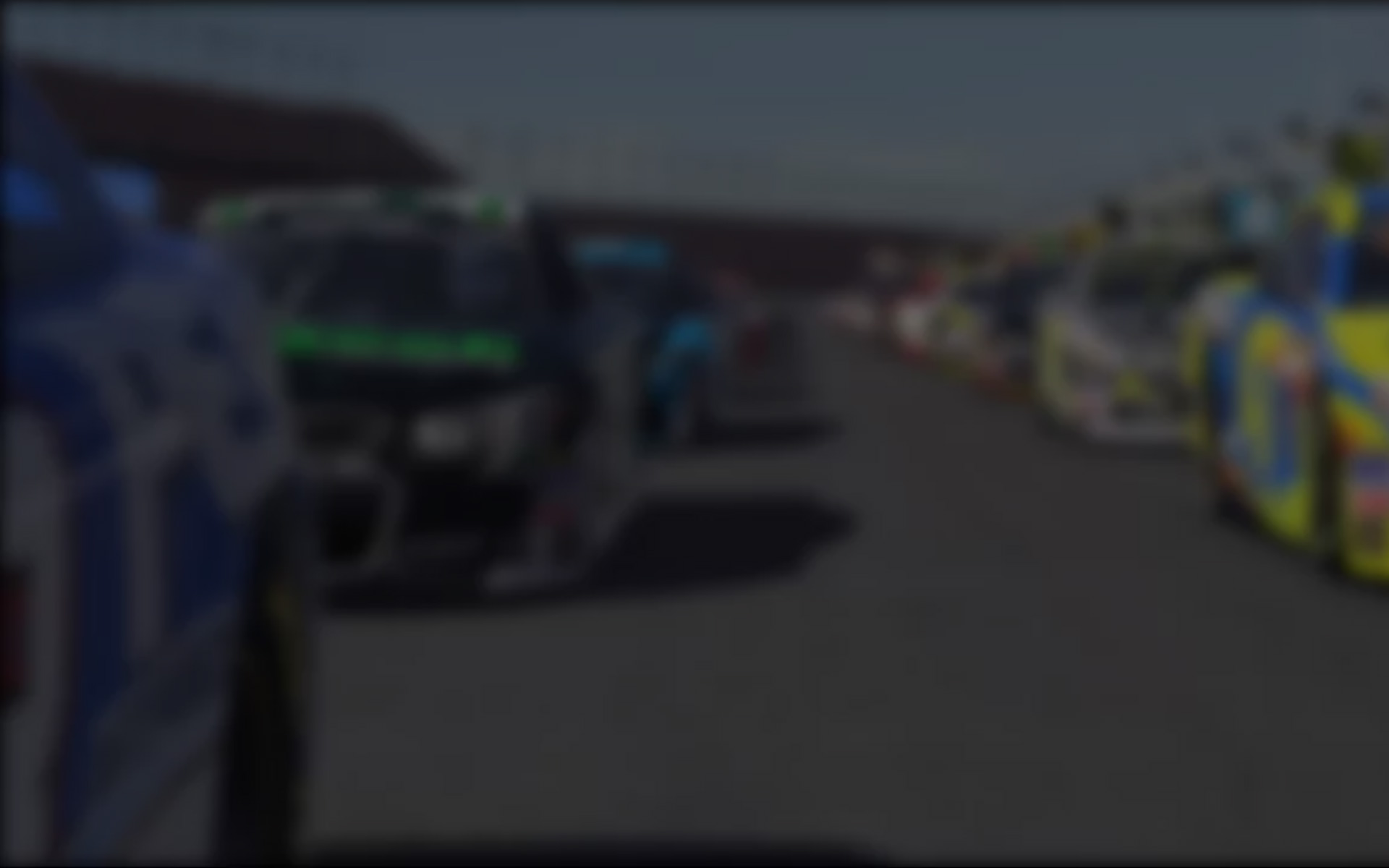 September 23rd, 2013 by JaimeB
SILVERSTONE, NORTHAMPTONSHIRE, ENGLAND – One week removed from a thrilling season opening Gentleman Jim's 24 Laps of Daytona, the teams competing in Red Sox Racing's McLaren Turbo Challenge made the trip overseas to England's Silverstone Circuit with their sights on taking the checkered flag in Round 2 – the Towcester 30 at Silverstone. Built on the site of a World War II Royal Air Force bomber station, Silverstone Circuit is a deservedly revered racing venue. This circuit has not only hosted the very first world championship formula one race, but has seen nearly every major form of motorsport leading to battles between some of the greatest names in racing over the past six decades.
That history of great racing continued when 28 identically prepared McLaren MP4-12C GT3 race cars took to the track for practice and qualifying. Though the race would take place on England's 3.2-mile grand prix, thoughts for many of the racers was back home in the United States as the race took place on September 12th, just a day over 12 years after the tragic 9/11 attacks. Vowing to never forget, both TeamDraft teams unveiled special star-spangled liveries. The four team members, Kevin Kyle, Jeff Thomas, Les Turner, and Joseph Jordan traded in their usual colors for a striking red, white and blue look, complete with images of the twin towers and lady liberty.
Just as fitting of a tribute, if not nearly as intentional, Brad Vincent earned his second straight Wil-Trans Pole Position award for his qualifying lap time of 1:47.911. Looking to reverse his fortunes from last weeks DNF at Daytona, Troy Harder starts on the outside of row 1, his time just over two tenths of a second off the pace. Dustin McGrew starts third in his season debut alongside TeamDraft's Joseph Jordan. "Today's going to be a real test," 22nd place qualifier James Prostell Jr. mentioned. "Don't get me wrong, racing at Daytona isn't a cakewalk by any means, but being gifted 10 miles an hour in the draft can do a lot to mask some deficiencies. On a mix of high and low speed corners without a real chance to draft like you have here at Silverstone, you're just going to have to rely on your own abilities to get to the front."
Starting Lineup
Row 1 – Inside Brad Vincent Outside Troy Harder
Row 2 – Inside Dustin McGrew Outside Joseph Jordan
Row 3 – Inside Brian Irby Outside Corey Wolf
Row 4 – Inside Reed Rundell Outside John Koscielniak
Row 5 – Inside Andrew Gantman Outside Dennis Griffen
Row 6 – Inside Scott Husted Outside Terry Daul
Row 7 – Inside Les Turner Outside Gerald Livingston
Row 8 – Inside Tim Trayhan Outside Andrew Humphrey
Row 9 – Inside Kevin Kyle Outside Karl Mumbower
Row 10 – Inside Jeff Thomas Outside Alan Hesebeck
Row 11 – Inside Andrew Feldman Outside James Prostell Jr.
Row 12 – Inside Ed Sutcliff Outside David Holzwarth
Row 13 – Inside Divina Galica Outside Gary Jorgensen
Row 14 – Inside Robert Magee Outside William Kabela
Race
Full grandstands of eager fans would have plenty of action to take in as the Ford Mustang pace car pulled into pitlane and let loose the 28-car field. Vincent would have no trouble taking the lead through the first corner, but the real action was brewing a few car lengths behind. Fifth place starter Brian Irby looking to thwart a first turn pass by Corey Wolf started to lose the back end of his McLaren, then tapped TOC Racing 2 driver Reed Rundell into a spin. Finding himself at a near standstill on the racing line with another 20 drivers heading towards him, Irby frantically tried to throw the car into reverse. Unfortunately, programming for the gearbox prevents the selection of neutral or reverse gears while the car is in motion, meaning that what was ironically meant as a safety mechanism caused Irby's #11 machine to lurch forward into oncoming traffic. Tim Trayhan would be the unlucky recipient of contact with Irby's vehicle, sending his #49 car for a spin, backing into the wall, and towed back to the pits for repairs.
Irby's spin would not be the only turn one, lap one incident. A few rows deeper in the field, #28 Scott Husted seemed to lock his brakes and make contact with John Koscielniak's #04 ITT Engineered For Life car, causing Husted to slide towards the grass on the inside of turn one. Husted nearly survived without further contact, but Andrew Feldman would be forced into a slide to the inside of his own, his car upset trying to adjust to the abruptly slowing field in front of him. Contact with Husted's car resulted in a broken rear suspension for the Arrested Development Racing driver, ending his race with a 28th place finish. In all, five drivers were caught up in the incidents, Brian Irby, Reed Rundell, Tim Trayhan, Scott Husted, and Andrew Feldman, with Feldman the only driver unable to continue.
After establishing his lead over second and third placed Dustin McGrew and Troy Harder, it seemed to be business as usual for Brad Vincent. However, the same corner sent five spinning and countless others scrambling to get by had another surprise in store for the race leader. After setting what would be the race's fastest lap, Vincent exited the first turn with a bit too much speed, going wide and over the curbing. Fighting a car that had plenty of grip on his right and left side tires slipping on the dirtier off-track surface, Vincent's #18 machine swapped ends, made slight contact with Dustin McGrew, then made contact with the wall. At first it seemed that Vincent would be able to rejoin the race, but it was quickly learned that the impact impaired the steering linkage, and the unresponsive car was parked for the day. This incident would vault an opportunistic Troy Harder to the lead, and relegate Vincent to a 27th place DNF.
Following a couple hectic opening laps, the rest of the race went practically incident free, especially for Harder who stretched his newfound lead to 12 seconds by the end of the 17-lap race. McGrew decided to pit early after his contact with Vincent, leading to a charge back up through the field to second place that saw Joseph Jordan on the losing end of another late race tussle. On the positive side for Jordan, consistent podium finishes has earned him the individual points lead, five ahead of TeamDraft teammate Les Turner who combine to strengthen their lead in the team championship.
Corey Wolf and John Koscielniak rounded out the top five, with Les Turner, Dennis Griffen, Andrew Gantman, Terry Daul, and Jeff Thomas finishing out the top ten. Andrew Humphrey, Gerald Livingston, Kevin Kyle, Scott Husted, and Alan Hesebeck finished 11th through 15th while James Prostell Jr., Ed Sutcliff, Karl Mumbower, Brian Irby and Reed Rundell were awarded 16th through 20th. Gary Jorgensen and William Kabela were the last competitors to finish on the lead lap in 21st and 22nd, followed by Robert Magee (23rd, two laps down), and Tim Trayhan (24th, four laps down). 25th and 26th classifications went to Divina Galica and David Holzwarth, each failing to reach the finish. Brad Vincent, and Andrew Feldman each failed to finish, classified 27th and 28th.
A couple of drivers are being reviewed by race stewards for failing to complete a cooldown lap and return to the pits after taking the checkered flag. #63 Gary Jorgensen stopped on the white flag lap for a splash of fuel to finish the race, but failed to grab enough to return to pitlane, sputtering to a stop in sight of the entrance and will be docked two points. Additionally, Brian Irby is under further review as he actually took the checkered flag in pitlane, slowing to give a few last second positions up in a sportsmanlike display to atone for his spin early in the race that caught a few fellow racers out. Unfortunately, he technically did not complete the required cool down lap, so depending on the ruling, he may receive further sanctions in addition to his self-inflicted penalty.
Next week, the series heads back overseas to another classic racing circuit, Road America, for the Fleet Motorplex 30 at Road America.
Awards
Wil-Trans Pole Position Award Winner – Brad Vincent, 1:47.911
Michelin "Better Way Forward" Best Start (Most positions gained lap 1)
James Prostell Jr. moved up seven spots on the first lap, moving from 22nd up to 15th.
Amazon.com Incident-Free from A to Z Award (Incident Free Race)
Seven drivers were able finish the race without any incident points. Troy Harder, Corey Wolf, Les Turner, Terry Daul, Jeff Thomas, Gary Jorgensen and William Kabela each earned a bonus championship point.
Bosch Spark Plugs Hard Charger (Most positions gained start position – finish position)
Jeff Thomas gained nine spots through the race, starting 19th and finishing 10th.
Competitor Post-Race Comments
James Prostell Jr., Spirit of McLaren Racing Team – "Quite frankly, I wasn't looking forward to today's event, so to come out with a 16th place finish is better than I hoped, and leaving without damage to the car is a big bonus. Daytona and Silverstone are worlds apart, and I'm not talking about the distance between the U.S. and England – at Daytona you're either flat-out or hard on the brakes, but here you have such a mixture of everything that I consistently found myself either under or overdriving almost every corner. After the stop for fuel I found a bit of a rhythm finally and brought it home. See everyone next week in Wisconsin!"
Les Turner, TeamDraft Srt – "Congrat's to teammate Joey Jordan for another podium finish! I was a bit behind the 8 ball this week with both equipment and injury problems. Racing with a very tender shoulder and my primary system down for repairs, I was very close to start and park this week, but the 911 TeamDraft Tribute was heavy on my mind, so I soldiered on. We qualified poorly starting mid pack, but ended up with a decent finish without a scratch on the 01 TeamDraft 911 McLaren MP4."
---
You may also like...
---