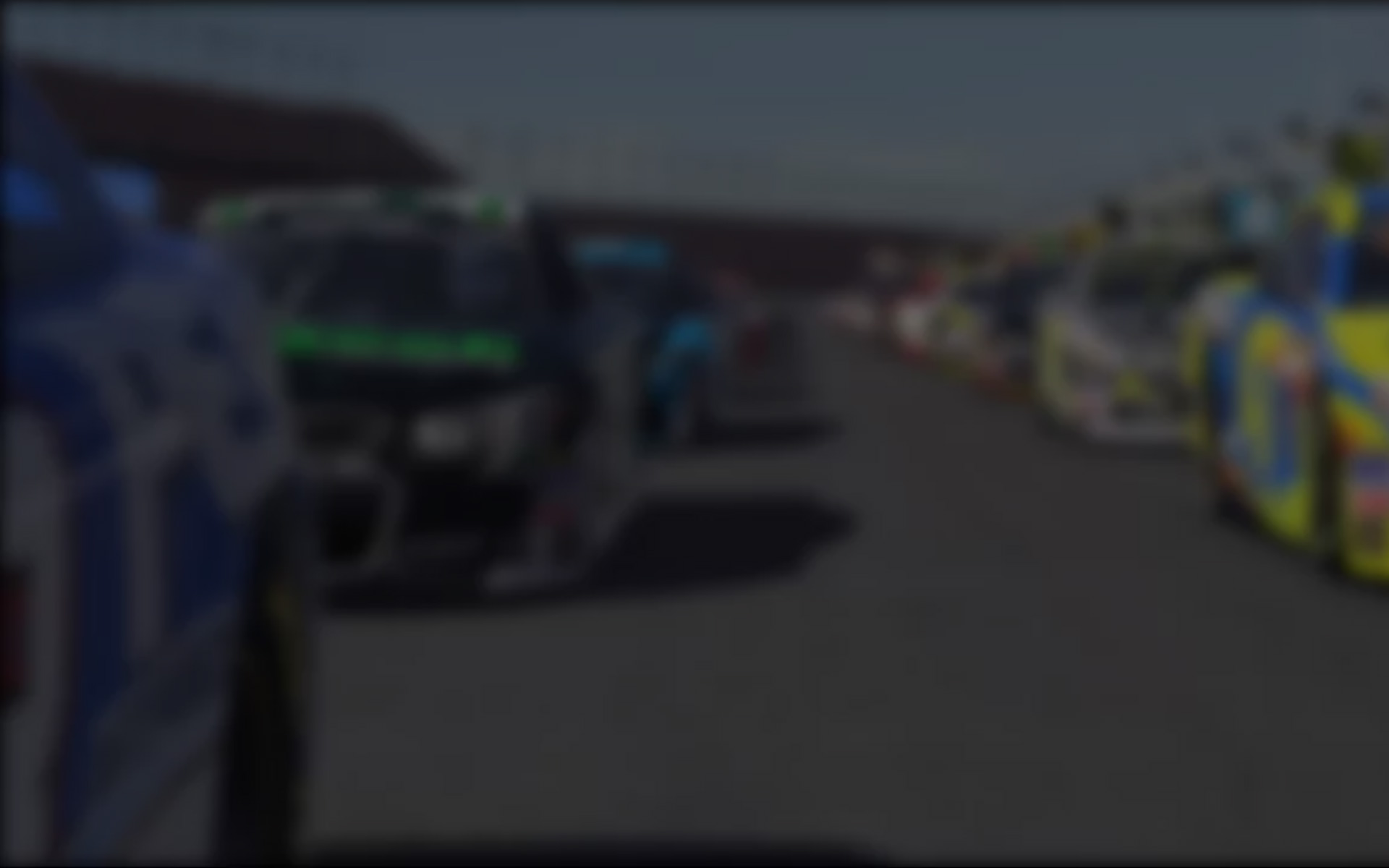 MOTEGI, TOCHIGI PREFECTURE, JAPAN – Japan's Twin Ring Motegi is without a doubt an impressive racing facility. Built by Honda in 1997 primarily as a motorsports testing ground, Twin Ring Motegi derives its name from operating both an egg-shaped 1.5-mile super speedway oval and a 2.9-mile, 14-turn road course within the facility. Interestingly enough, this isn't simply a roval – each configuration is independent, and technically separate races could be run at the same time on both courses! Even more amazing was that during the process of building the track, mountain tops were actually leveled, creating its bowl-like foundation.
Famous as the site of Danica Patrick's first IndyCar victory, Twin Ring Motegi could crown another first time winner as it hosts Round 11 of the Red Sox Racing McLaren Turbo Challenge, The Tsuin Rinku 30. A new venue to the series, the Japanese track could make or break the season for the challengers as they visit for the penultimate round. Brad Vincent maintains his 21-point lead over Troy Harder entering today's race, with Marty Sponsler an additional 8 points back in third. Will Vincent continue his winning ways, or will another rise to the occasion?
Practice
Much to the relief of the fans and series officials, the land of the rising sun was also the land of the rising car count. 20 teams made the trip overseas and arrived in time to take to the road course for some pre-race practice. This time would be critical as not only were the drivers taking their first official laps on a new circuit, but also the first time the cars would be on track since new regulations were handed down by the series principals. On paper, the changes were subtle, but behind the wheel at 160 MPH, even the smallest change should be tested out. "I'm not sure if it's the rules changes, the track, or just me, but man is it loose out there right now" noted James Prostell Jr. between runs during practice.
Much like last week, Joseph Jordan took to the track early and turned in the most laps of the pre-race practice session, and once again left leading the pack by the end of rehearsals just ahead of Troy Harder. Marty Sponsler put up the third best time, but there was a familiar name that wasn't on the leaderboard at all. Series leader Brad Vincent spent the entire practice session in the garage, watching as his team worked feverishly to put the #18 McLaren together.
Getting these machines to Japan was no small feat, with freight companies handling the vehicles for the teams crate by crate, delivering them to the track. While the team mechanics are no slouches, opening a crate and piecing a racecar together from nearly scratch is a tougher task than rolling a prepared car out of the truck and making a tweak here and there. Being a little tardy could be understood except that 19 other teams at least got in a handful of laps. Was there a bigger problem in store?
Pre-Race Practice Top Ten
1. Joseph Jordan 1:50.862
2. Troy Harder 1:50.896
3. Marty Sponsler 1:51.067
4. John Koscielniak 1:51.978
5. Les Turner 1:52.116
6. Gerald Livingston 1:52.305
7. Terry Daul 1:52.352
8. Corey Wolf 1:52.435
9. Dennis Griffen 1:52.904
10. Dean Moll 1:53.248
Qualifying
Vincent's nail biting ended just as the green flew to start the qualifying session. Firing up his engine for the first time in almost a week, he was free to join the fight on a surface that was getting better and better as time wore on. With each passing lap, the Michelins on each car helped to rubber in the track leading to faster lap times. Halfway through, times from practice were already cut by three tenths of a second and were set to fall even further.
Outside of a few spins and some injured trackside cones, there were few notable incidents until 21 minutes into the 30-minutes session. Exiting the pits, Troy Harder seemed to have a little miscommunication with a hard charging Andrew Feldman, and the two collided quite heavily. Miraculously, the incident did not stop either from getting back out and placing their fastest laps.
In fact, the time Harder would set meant that he held the pole position with a time of 1:50.628. That is, until Marty Sponsler would squeak by with a time of 1:50.515. The P1 Racing driver was happy with his last minute steal of the pole until, on his very last eligible attempt, Vincent performed some thievery of his own. Ending a classic battle, Vincent posted a 1:50.274, to claim the top spot. Following Marty Sponsler and Troy Harder, Joseph Jordan qualified fourth, with Dean Moll rounding out the top five positions.
Starting Lineup
Row 1 – Inside Brad Vincent Outside Marty Sponsler
Row 2 – Inside Troy Harder Outside Joseph Jordan
Row 3 – Inside Dean Moll Outside Corey Wolf
Row 4 – Inside John Koscielniak Outside Gerald Livingston
Row 5 – Inside Les Turner Outside Reed Rundell
Row 6 – Inside Terry Daul Outside Dennis Griffen
Row 7 – Inside Scott Husted Outside Andrew Feldman
Row 8 – Inside James Prostell Jr. Outside Jeff Thomas
Row 9 – Inside Kevin Kyle Outside Divina Galica
Row 10 – William Kabela Outside Ed Sutcliff
Race
As has often been the case for season 2 of the McLaren Turbo Challenge, the drop the the green flag was met with a green and black car leading the way. Vincent would lead the first 10 laps of the race, but the likes of Marty Sponsler and Troy Harder kept the Pennsylvania well within reach. It wasn't until Harder pitted on lap 7 and Sponsler pitted on the eighth lap that Vincent got any breathing room, with the P1 Racing #24 less than a half-second behind lap after lap. Knowing that the pit cycle would put the top three back together again, Vincent never let up in his #18 car before pitting on lap 10.
In fact, close quarters racing was found up and down the running order. Most of the field was well behaved outside of a few encounters. Early on, James Prostell Jr. would lose a couple of positions having trouble navigating a section of the track. "On the third lap I was holding up Jeff Thomas, and on the fourth Divina Galica almost hit me because I was going so slow through a couple of corners, so I let them by. Yeah, it's a competition, but when you're obviously in the way, it's just the right thing to do go get out of the way. I felt better with a fresh set of rubber later, though" Prostell noted after the race.
Despite the nose-to-tail racing throughout the pack, no collisions between cars were found on camera until near the end of lap 11. Vincent had exited the pits still in the lead, but found himself on cold tires and hounded by Sponsler and Harder through the lap. Missing an apex of the final cluster of corners, Vincent ran just wide of the racing surface and began to spin in front of Sponsler, who made slight contact with him in the process. Vincent would brush the wall and continue in second just in front of Harder while Sponsler received minor cosmetic damage to his machine.
Vincent's troubles wouldn't end there, though. After trading the second spot back and forth with Harder, the series leader suffered from the same brake failure that derailed a chance at victory at Road Atlanta earlier in the season. Unable to control his speed, Vincent had no choice but to bring his car, and his race, to a grinding halt against the wall. With Vincent at bay, Marty Sponsler maintained a nearly three second advantage over Troy Harder to lead the final five laps at take the victory in the Tsuin Rinku 30 at Motegi. Dean Moll rounded out the podium followed by Joseph Jordan and Corey Wolf for the top five.
Les Turner, Reed Rundell, Gerald Livingston, Dennis Griffen and Terry Daul earned spots six through ten as John Kocielniak, Jeff Thomas, Scott Husted, Andrew Feldman and Divina Galica finished 11th through 15th. Rounding out the finishing order, James Prostell Jr., Kevin Kyle, and William Kabela finished 16th through 18th with a DNF for Brad Vincent classifying him 19th four laps down and a DNS for Ed Sutcliff.
As the checkered flag falls in Japan, the white flag flies for the season. The series heads back to the ever-popular Daytona International Speedway for the Gentleman Jim 24 Laps of Daytona. Held in honor of former RSR member "Gentleman" Jim Albertson, the race is the twelfth and final round of the season. Despite his troubles, Vincent maintains his lead over Harder who is now 19 points down, followed by Sponsler 24 points behind in third. With drop week rules in effect, a championship is all but guaranteed to Vincent, but many positions up and down the standings are up for grabs next week.
Awards
Deltran Battery Tender Best Start (Most positions gained lap 1)
Les Turner moved up one spot on the first lap, moving from 9th up to 8th.
Allstate Vanishing Deductible Award (Incident Free Race)
Seven drivers were able finish the race without any incident points. Corey Wolf, Les Turner, Dennis Griffen, Terry Daul, Jeff Thomas, Divina Galica, and William Kabela each earned a bonus championship point.
Optima Batteries Hard Charger (Most positions gained start position – finish position)
Jeff Thomas gained 4 spots through the race, starting 16th and finishing 12th.
Competitor Post-Race Comments
James Prostell Jr., Team HeadBlade / Gatorade Recover James Prostell Motorsports – "You know, eventually I'll get smart and just follow Divina Galica from the start. At the beginning of the race I was either going too fast and nearly sliding off the track or going too slow and being a nuisance holding up drivers that actually knew what they were doing. Pitting a little early was a good thing for me – a fresh set of tires and a more balanced attack on track was a good thing too, setting up a good fight with Divi at the end. I was just two tenths shy of stealing 15th! At the same time, I want to say thanks to the guys at Gatorade for jumping onboard for the the race here in Japan. The painted water droplets on the car look great and the new look is a great way to finish out the season."
---
You may also like...
---