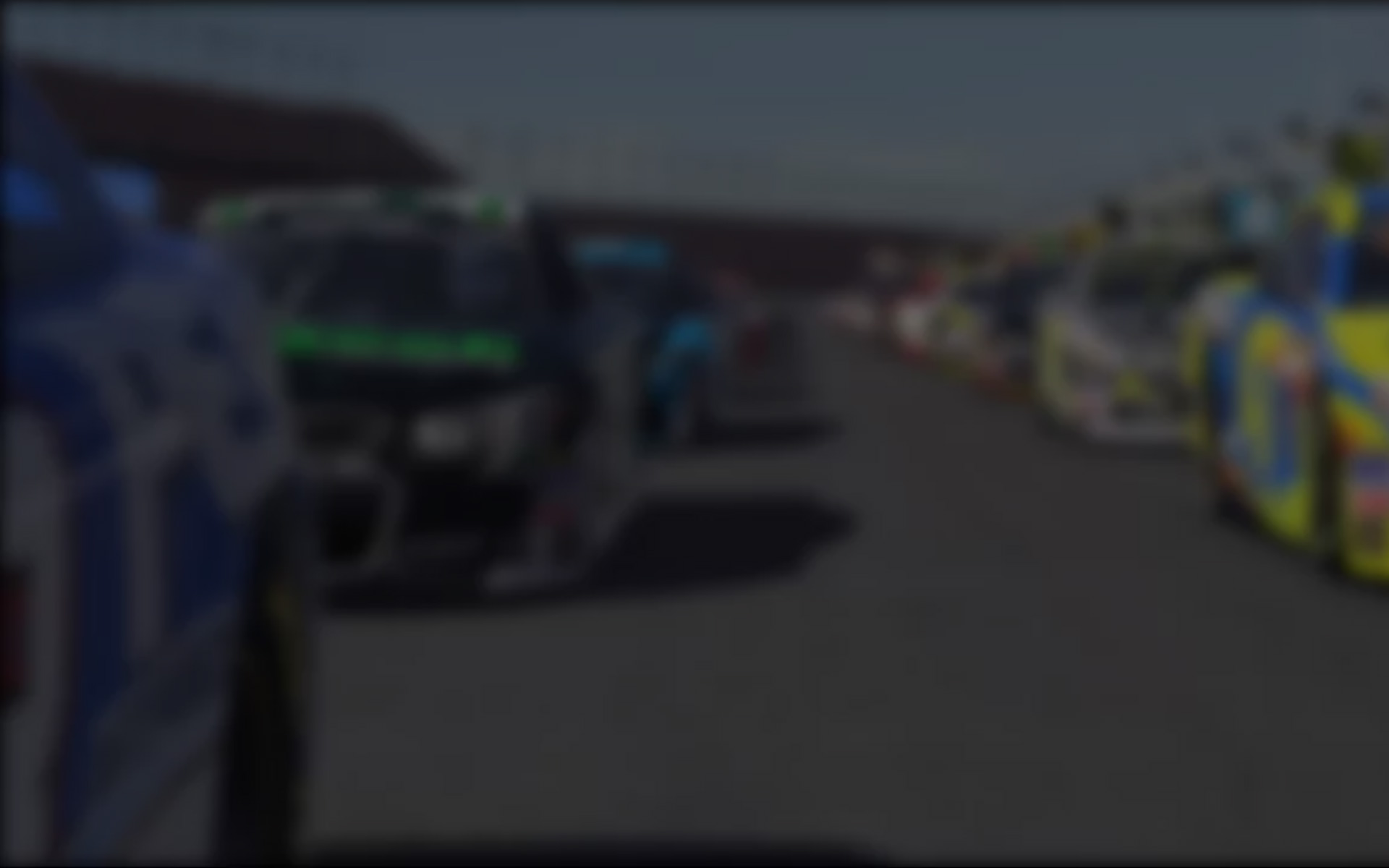 SUZUKA, MIE PREFECTURE, JAPAN – With only three races to go in Red Sox Racing's RUF Track Challenge, the teams set their sights on two races on a couple of Japan's most famed racing venues. The first is a 30 minute sprint race at the legendary Suzuka Circuit. Originally designed as a test track for Honda vehicles, the unique, figure-8 circuit has proven to be quite the test for man and machine, whether they're employees ensuring quality off the assembly line, or the best drivers in the world piloting the most sophisticated racing machines available at the time. The classic circuit has often been the center of some of the most dramatic and controversial moments in racing history, and with this past record this 17-turn, 3.6-mile section of Japan has been something more than the Land of the Rising Sun. For eager fans waiting for the green flag to drop, it's the Land of Rising Anticipation; for drivers looking to grab points late in the season, it's the Land of Rising Expectations; and for crew chiefs with all kinds of accountability staring them in the face, it's the Land of the Rising Use of Antacids.
Yet for all this talk about rising, be it the sun or otherwise, qualifying for the Wonder 30 at Suzuka saw lap times head in the opposite direction. Armed with a fresh set of Michelins, Brad Vincent earned another Wil-Trans Pole Position Award, but would do so by a slim margin. Vincent's time of 2:00.898 eclipsed Troy Harder's time by less than a tenth of a second. Making things more interesting, Harder himself was only .005 away from Paul Hesla bumping him down to row two! This race is bound to be a close one if qualifying is anything to go by!
Starting Lineup
Row 1 – Inside Brad Vincent Outside Troy Harder
Row 2 – Inside Paul Hesla Outside Andrea Ventura
Row 3 – Inside Reed Rundell Outside Gerald Livingston
Row 4 – Inside Tommy Rhyne Outside Patrick Guerin
Row 5 – Inside Joseph Jordan Outside John Koscielniak
Row 6 – Inside Les Turner Outside Terry Daul
Row 7 – Inside Ricky Hardin Outside Tim Trayhan
Row 8 – Inside Dennis Griffen Outside Dean Moll
Row 9 – Inside Kevin Kyle Outside Tonyn Duffey
Row 10 – Inside Andrew Humphrey Outside Scott Husted
Row 11 – Inside Ed Sutcliff Outside Nim Cross Jr.
Row 12 – Inside James Prostell Jr. Outside Michael Baley
Row 13 – Inside Jason Cross Outside William Kabela
Row 14 – Inside Brian Cross Outside Brian Irby
Row 15 – Inside Greg Harris Outside DNS
Row 16 – Inside Dean Ayer
Race
Thirty-two identically prepared RUF Rt-12 racing machines lined up for the start of the Wonder 30 at Suzuka, but it was no surprise that all eyes were firmly affixed at the front of the field, as all looked to get a glimpse of how the points race would turn out between front-runners Vincent, Harder, and Hesla. The trio sped in front of the pack, but early on Vincent was able to turn his pole position start into a bit of a gap over Harder, followed closely by Hesla. Over time, Harder inched closer to the leader, and had Vincent not relinquished the lead when he pitted on lap 8, some may argue he'd take it by force. Harder leads laps 8 through 10 before stopping for service himself.
Elsewhere on the track, Suzuka was a little unkind. Lap 3 saw a few spins, starting with Andrea Ventura going around the outside of the treacherous Spoon Curve. Fourth at the time of the spin, the agonizing wait for the track to clear dropped the driver well down the order, all the way to 23rd by the end of the lap.
Nim Cross Jr. would fare no better. Racing side-by-side with Scott Husted through the Casio Triangle chicane and onto the finish straight, Cross bobbled over the curbing, made a few corrections, then finally lost control, spinning on the straight and making light contact with the wall. Observers felt he could have recovered easily, but the strain on the transmission was enough to cause an early retirement from the race.
Lap 13 would be unlucky for Harley-Davidson sponsored TOC Racing driver Reed Rundell. Following a few weeks of good fortune on the track that culminated in a third place finish last week at VIR, chances at another top five literally went up in smoke when his RUF's V-6 engine expired with only two laps to go. "You know, you can't win them all," Rundell started. "It's one thing when you make a mistake or get caught up in someone else's. That's racing, I get it. But it's tough to take when you're doing everything right, the guys at the shop are doing what they need to do, you get a fast stop in the pits, and poof, all that's gone because of something out of your control. It's frustrating, but we'll be back next week, you better believe it!"
Thanks to some stellar pit work and fast in and out laps, Troy Harder was able to maintain the lead he gained over Brad Vincent heading into the pit cycles. This set up for a reverse situation from the start of the race – now Harder leads, with Vincent in hot pursuit. However, Harder's 2.2 second advantage was twice as much as Vincent enjoyed when he led the first half of the race, and proved to be enough for Harder to hold off Vincent, followed by Hesla in third, Rhyne fourth, and Joseph Jordan in fifth.
Sixth place went to Patrick Guerin, followed by Gerald Livingston, Ricky Hardin, Andrew Humphrey and Les Turner to round out the top ten. Eleventh through twentieth went to John Koscielniak, Terry Daul, Andrea Ventura, Kevin Kyle, Dennis Griffen, Scott Husted, Tim Trayhan, Tony Duffey, Ed Sutcliff, and Michael Baley., with Brian Cross the last to finish on the lead lap.. 21st to 31st were James Prostell Jr., Dean Ayer, Jason Cross, Brian Cross, William Kabela, Reed Rundell, Greg Harris, Dean Moll, Nim Cross Jr., Brian Irby, and Jeff Thomas, with William Kabela the last to finish on the lead lap.
Championship points get scrambled a bit, as the first of three drop weeks take effect. Troy Harder still leads the points race, but his championship lead is now only 8 points over Brad Vincent, compared to 28 only a week ago. In third place, Tommy Rhyne is now 44 points behind, and Paul Hesla is fourth in the championship, 51 points behind the leader. In the team competition, Empty Keg Racing now has the lead over Steel Horse Racing, 16 points separating the two.
Video coverage of today's race can be found by visiting: http://www.youtube.com/watch?v=RE_TfE-QxOc&list=UUD3s7kmeNOjQ0q7gWyuPsmQ&feature=share
Event results can be viewed at http://rsr.ileaguerace.com/champ/show_event_result/Red-Sox-Racing-League/4263
The season continues with the second of two races in Japan, taking on the Twin Ring Motegi road course. Only two races remain, who will put together the winning drive?
Awards
Wil-Trans Pole Position Award Winner – Brad Vincent – 2:00.898
Michelin "Better Way Forward" Best Start Award (Most positions gained lap 1)
Andrew Humphrey gained three positions, from 19th to 16th on the opening lap.
Amazon.com Incident-Free from A to Z Award (Incident Free Race)
Six drivers were able finish the race without any incident points. Troy Harder, Tommy Rhyne, Kevin Kyle, Dennis Griffen, Ed Sutcliff, and Dean Ayer each earned a bonus championship point for a clean race.
Bosch Spark Plugs Hard Charger Award (Most positions gained start to finish)
Andrew Humphrey gained ten spots through the race, starting 19th and finishing 9th.
Competitor Post-Race Comments
Ed Sutcliff, Arrested Development Racing – "After missing VIR last week, I was eager to get the # 33 car back onto the track at Suzuka. The competition at RSR has been extremely tough this season, so I was hoping improved fuel calculations and a quick pit stop would help me crack the top-20. Traffic was congested and slow in the opening laps, so I pitted at the end of lap one to give myself a chance to run faster laps. The strategy worked and by the time the race was over, I'd climbed up to 19th place! We missed Andy, but our partners at ITT (John Koscielniak – 11th and Terry Daul – 12th), both had great races tonight. Congrats to Troy on another fantastic victory!"
James Prostell Jr., Team Caribbean Food Delights Racing – "Didn't exactly set the world on fire out there today, but stayed out of trouble. A lot of times, just leaving the track in one piece is a good thing, especially late in the season when you're far away from home. Trying to send anything over to Japan for our second race over here at Motegi would be costly, so to be able to avoid that is ideal. Motegi will be tricky, so we'll see how we do!"
---
You may also like...
---