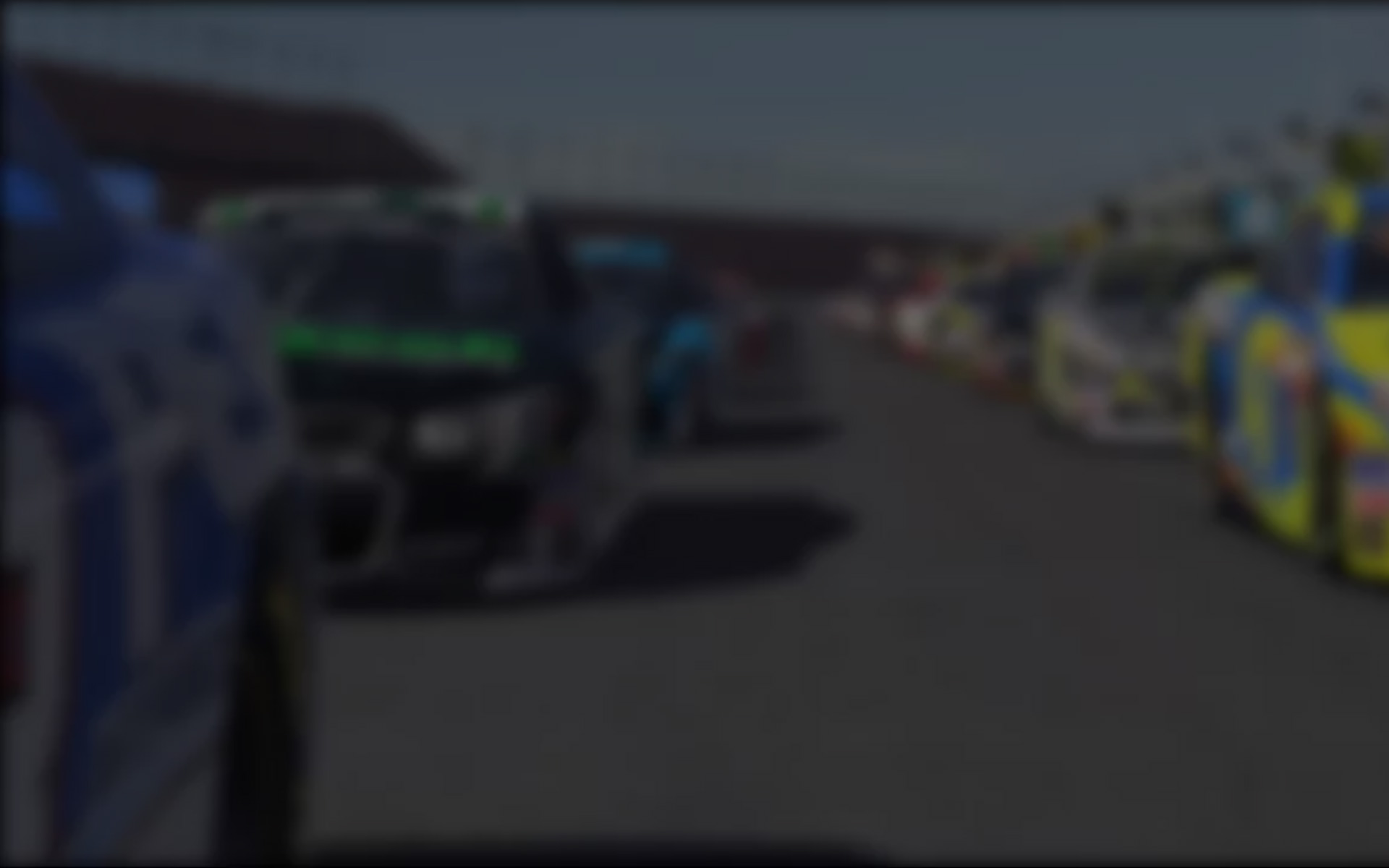 Kusheba Retains Control of Championship
A visit to the Richmond International Raceway kicked-off the second half of the PEAK Stock Car Dreams National Series.  The historic 3/4-mile oval located provides some of the best-short track action on iRacing and Week Seven visit did not disappoint, as Tyler Hill racked-up 211 points to put his name in the hat of championship contenders.
Hill earned his win in Wednesday night's 3335 SOF (Strength of Field) race, albeit by less than a second win over Jordan Werth and series points leader, Paul Kusheba.  Hill started on the outside of Kusheba in the 50-lap feature event of the week and was able to snag the lead on Lap 21 bringing Werth along with him in second.  Hill finished the remaining 29 laps by holding-off Werth and Kusheba for a .207 second win.
"We had a tough battle at Richmond." said Hill.  "This short track is one of the best tracks for side-by-side racing and this race came down to the wire.  Paul (Kusheba) and I battled hard in this race, but I came out with the better hand!  Hopefully I can keep these good points showings and have a shot at the championship."
Jordan Westfall and Michael Hopp rounded out the top five for the online race.
Although Kusheba did not win that race, he finished second for the week by earning 200 points with a win over pro drivers Ray Alfalla and Byron Daley in another race.  Kusheba entered the week with an 88-point lead and the head-to-head victory extended his lead over Daley to 108 points.  With the part of the schedule looming where the worst points performances are dropped from each sim-racer's total, however, a 108-point lead can evaporate in a hurry.
"Paul (Kusheba) and I battled hard in this race, but I came out with the better hand!"- Tyler Hill
"A little over halfway through the season and still holding onto the lead feels really great," said Kusheba.  "I know it's going to be tough hanging-on to it so these next few weeks will definitely be interesting.  Tyler (Hill) and I had a great race.  I thought saving my tires would help me out on the long run, but it didn't at all so when he got by me, it was real tough to get back.  Thankfully during the week, I was able to score a few more points than I did in that race against Ray (Alfalla) and Byron (Daley)."
Behind Hill and Kusheba for the week were Alfalla and Brenden Koehler with 190 points and then Werth rounding out the top five with 188.
"These next few weeks will definitely be interesting." – Paul Kusheba
Hill's win at Richmond moved him up to fourth in the overall points behind third place Alfalla.  Alfalla trails Kusheba by 173 points while Hill is 311 back.  Wesley Wilborn moved up to fifth overall 366 points behind Kusheba.
Division winners for Richmond week were: 1 – Tyler Hill 211 (Atlantic) 2 – Andrew Simmons 176 (Mid-South) 3 – Kyle Heckmon 170 (California) 4 – Matthew L Meech 117 (California) 5 – Christopher Birling 102 (Midwest) 6 – Roy Ball 98 (Virginias) 7 – Jake Strange 105 (Midwest) 8 – Derek Edwards 81 (Carolina) 9 – Jay Blankman 81 (Carolina) 10 – Alberto Papotti 71 (Italy) Rookie – Mac McMillan 175 (Mid-South).
Lakeland, Florida is the site of Week 8 of the PEAK Stock Car Dreams National Series.  Another 3/4-mile oval, USA International Speedway plays host to the series in the final week before dropped results start coming into play. With his eye on the championship and a trip to Charlotte for the  2014 PEAK Stock Car Dreams Challenge, Kusheba will try and extend his lead before heading into the home stretch of the season.
---
You may also like...
---