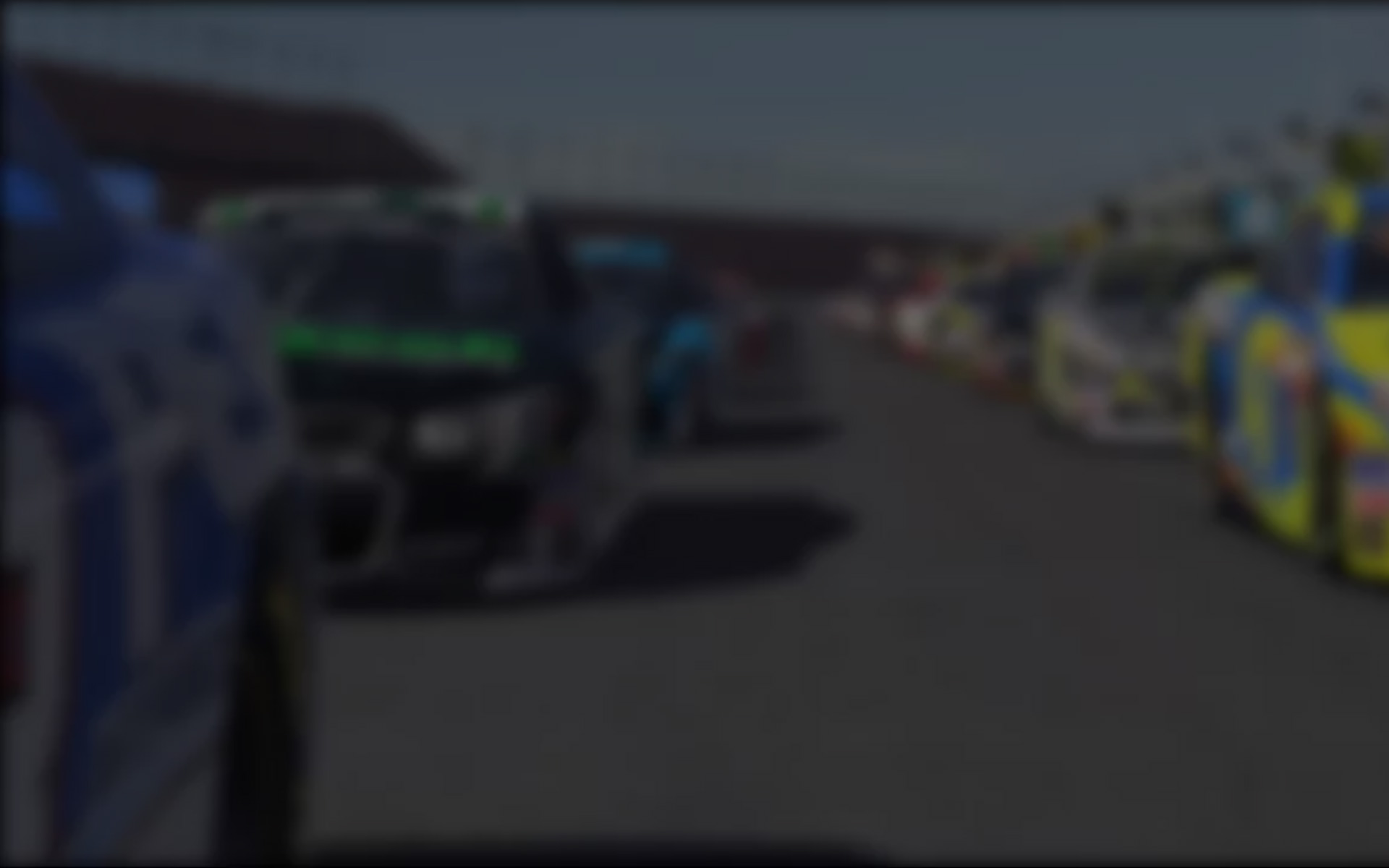 Ahhhhh, Sebring . . .
The historic runway course has seen incredible races, cars, and drivers over the years. Run on Sebring Regional Airport, formerly known as Hendricks Army Airfield, "Sebring International Raceway" has sections that have not been repaved since the World War II era. As a result, this spectacularly bumpy track is, well, almost violent. The track is infamous for catching out cars and drivers alike. Sebring – and some of its pavement – have seen the likes of Phil Hill in his Ferrari, Mario Andretti and Dan Gurney just to name a few American heroes. The track has seen storied manufacturers such as Porsche, Ferrari, Ford, Audi and Peugeot take victories in its hallmark 12 hour race not to mention playing host to the inaugural Grand Prix of the United States (1959) as well as being a hotbed of IndyCar testing.
So, Week 9 of the inaugural Dallara DW12 season on the IndyCar road series saw the drivers take to this storied Central Florida circuit. Jeffrey Rietveld entered with a rather small points lead over his next rival, Marcus Hamilton. Behind Hamilton sat Riccardo Schiavon; however, Schiavon had one extra week of participation over the others. But the man to watch was fourth placed Richard Avery. Avery for all intents and purposes came to Sebring with six weeks of sim racing under his belt due to a bad week at Okayama – unlike Hamilton and Rietveld with seven solid weeks a piece. Coming into the race, everyone could see that Avery was going all or nothing to make a late season charge to the points lead.
Coming into the ever important Friday Strength of Field race, Rietveld took the pole a mere .3s ahead of Avery, who  beat-out the rest of the top five (Tommy Nilsson, Joao Vaz, and Carlo Labati) with a tenth spread between them. The competition was that tight. Everything was set for an absolutely epic race in the Central Florida sun. Notably absent, however, was Hamilton. He had not gotten a race earlier in the week either. This would shake-up the points standings as he now has one less week than Rietveld, and essentially the same as Avery.
Rietveld led the field out of fabled Sunset Bend (aka Turn 17) and took the green flag to start the 23 lap event. The field was relatively well ordered until about 10th place. Going into Turn One, Marco Mogren, Christian Thilo-Zuch, and Juan Luis Alfaro went three wide. With Sebring's bumps creating an environment that some likened to Russian Roulette, Thilo-Zuch was the only one to emerge on the other side. Alfaro hit a bump and was a passenger, sliding into Mogren who, unfortunately, was struck by teammate Tom Ward, who had nowhere to go.
Coming out of the Hairpin also on the first lap, Vedran Kralj spun, and nearly collected Ward, who smartly avoided contact by taking to the left side grass. Other than those two incidents, the first lap was for the most part, clean.
What Avery did not need, was a car between him and Rietveld. However, coming through Turn One on the opening lap, Tommy Nilsson had managed to gain the inside line and, with it, second spot, demoting Avery t0 third.  Rietveld took full advantage of his great start as well as the clean air flowing over his front wing. As a result, by the end of the opening lap, he was .8s ahead of Nilsson, who himself was 1.5 seconds clear of Avery.
Worse was in store for Avery on Lap Two when he had a slight moment coming out of treacherous Sunset Bend. He got very sideways off of a bump, but due to his amazing skill as a driver, was able to save it with the loss of only two positions and no damage to his car. It would be an uphill, and potentially very interesting, battle for Avery from then on.  By the end of Lap Four he was back into fourth . . . and on the climb.
Speaking of Lap Four, that was when we saw Aday Coba Lopes make perhaps the overtake of the race. He passed Joao Vaz for third place on the outside in the incredibly sketchy first turn, and even more incredible, both drivers made it through intact despite the minefield of bumps that makes the high speed corner difficult to negotiate alone, let alone side-by-side at racing speed. Later that same lap, Fabio Milani attempted to overtake Thilo-Zuch into Cunningham. Unfortunately for Milani, he went into the corner too hot and over shot, ending up in the grass between the track and the wall. Luckily for him, he managed to keep the car clean, so he continued.
Around this spot in the pack, the field saw a very hungry Joel Guez slicing his way through the field.  After gridding 14th, he made his way up to ninth by Lap Seven, a great showing, especially with this field of standout sim racers.
Pit stops started relatively early, specifically on the tenth of 23 laps as many drivers attempted to short pit. In a nutshell, this strategy gives the pitting driver the advantage of fresh tires for a lap or more.  And if all goes to plan, when the person he/she is battling pits later, the short-pitter will have gained the spot or, if they were on the attack, some time if they are on the defensive. Another plus for this strategy is that when the other driver exits the pits, the short-pitter may have a lighter fuel load, and will already have warm tires, helping even more. On top of that, a 2-3 lap tire difference is miniscule in tire wear, so the short-pitter is not at at a huge immediate disadvantage.
So, Lopes pitted from second place on Lap 10 in an attempt to gain ground in his battle with Avery, Nilsson, and Vaz. Nilsson followed Lopes onto pit lane, and they were both joined by Carlo Labati. Nilsson had his hand forced due to damage suffered from a spin, and it was imperative that it be fixed.
Rietveld, who essentially was on cruise control, pitted on Lap 11, followed by Vaz from P3. As a result, Avery momentarily inherited first place, but couldn't lead the lap as he called for service on Lap 12, lending it to Fabio Gonzalez who just beat Avery to the line for the lap lead.
Disaster struck for Nilsson on his "out" lap. A damaged car and cold tires didn't help his situation . . . nor did Sunset Bend. He came to grief on the exiting the famed corner, and had to retire from the event.
By lap 15, everything had cycled through, and Rietveld regained the lead when Gonzalez finally pitted.  In fact, he enjoyed a huge gap to the rest of the field, so he could take the last few laps with ease.
The same could not be said for Joao Vaz who was battling a hard charging Avery for second place. These two engaged in a simply titanic battle. Avery was faster, yet Vaz made every corner leading into passing zones count, driving his heart out, using every single inch of track, even nicking cones on the outside of Sunset Bend. Avery could close on braking, but Vaz would extend the gap off the corner, carrying more speed through. On Lap 19, Avery had a chance into Sunset, but Vaz would have none of it. With Avery on the outside, Vaz again carried more speed through the corduroy surface and got the run onto the Start/Finish straight, keeping the spot. In the end this would be Avery's best shot, as he pushed the car beyond its limits and got loose a few times on the final lap.
Thus Vaz brought home a hard-won runner-up finish, with Avery taking an equally well-earned third place. The winner, to the surprise of no spectators, was Jeffrey Rietveld, who did exactly what he needed to do to enhance his position in the points battle.
Our biggest mover, Joel Guez, brought his car home in seventh after a 14th place start.  On a less happy note, the last lap brouoght heartbreak for Fabio Milani when he ran out of fuel and had to park and tow on the Ullman Straight.  After starting the last lap in 11th place, this would cost him three spots, as was ultimately classified 14th in a race where most competitors finished within sight of the position ahead or behind, a testament to the sheer competitiveness of this field.
Leaving this week, Rietveld maintains his point lead and currently leads Hamilton, followed by Avery and Schiavon. With drop weeks, it's anybody's guess where this could all lead. It seems that Rietveld has to maintain his pace, a charge from either Hamilton or Avery could still produce the title. If we have seen anything in the last two weeks, it is that anything is possible.
It is time to see if this is the case for this season. Will a Hamilton or Avery charge occur? Or will we see the final positions stay the same with Rietveld as your champion? Although the finish line to the season is in sight, there is still time for anything to happen. Whether it will or won't, remains to be seen. One thing is certain however, the championship will be down to the wire.
---
You may also like...
---