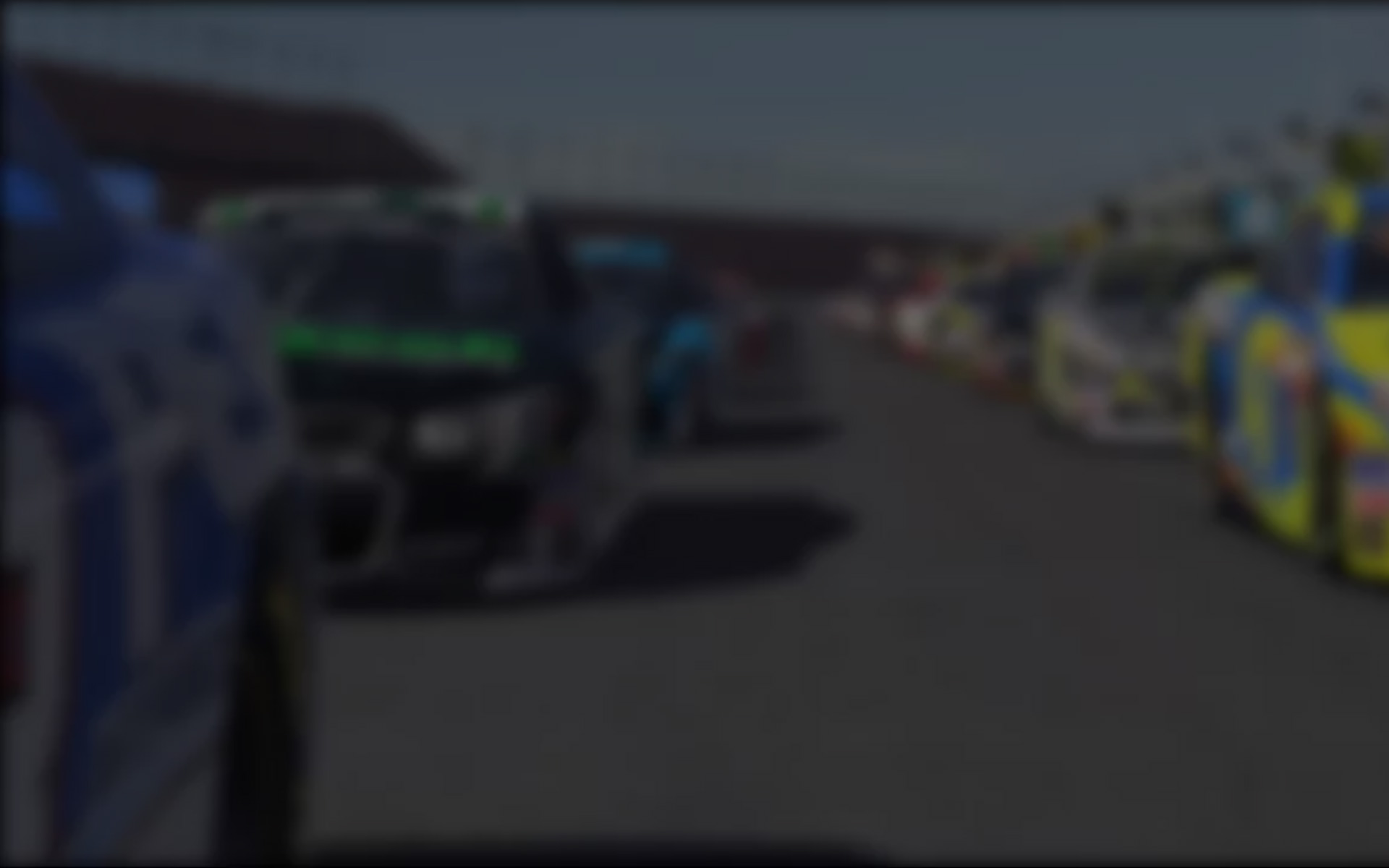 Indianapolis Motor Speedway plays host to 565 sim racers for Week Eight of the NASCAR iRacing.com Class C Series (open setup). Winning at the famed speedway is something that every racer should have on their bucket list, and this week, a select few were able to cross that special event off of their list and drive into victory lane.
Keith Elliott (Western Canada) topped the top Strength of Field event for the week, taking the victory over Steven Lutz (Ohio) by a slim margin of 0.047 seconds in a drag race back to the finish line after leading nine of the event's 40 laps. Trent Ringler (Indiana) rounded out the podium in the 2986 SoF, 3.103 seconds back with Jason Lupo (Mid-South) and Scott Austin (Michigan) rounding out the top five.
Although Ringler did not win the week's top SoF event, he was able to earn the most championship points for the week with 157 due to Elliott running an incredible 36 races. Victor Vollrath (Indiana) ended the week in the second position, just five points behind Elliott for the top spot. Mike Carr (New Jersey) had a very good week, making two starts and winning both times and earning 151 points while Ivan Schrum (West) and Justin Douglas (Northwest) complete the top five.
Superspeedway ace Tom Moustakas (New York) took his talents to the Indianapolis Motor Speedway for the week as the put down the fastest qualifying time of 52.629 seconds. SoF winner Elliott ended the week in the second position with a final time of 52.666. Chris Crosby (Carolina) rounds out the podium with a time of 52.691 while Marty Sponsler (Midwest) and Lutz fill the remaining spots in the top five.
Joshua Hanner (Carolina) holds a slim four point margin over Rob Pendleton (Midwest) for the top spot in the season standings after eight weeks of online racing. Ringler holds down the third position, but is currently 64 points out of the top spot while Maxx Harris (Northwest) (-78) and Elliott (-149) round out the top five.
Next week, the NiCCS (open setup) heads to Concord, North Carolina for 70 circuits around the always fast Charlotte Motor Speedway. Until then, keep the hammer down and you might see yourself grace the pages of inRacingNews!
---
You may also like...
---