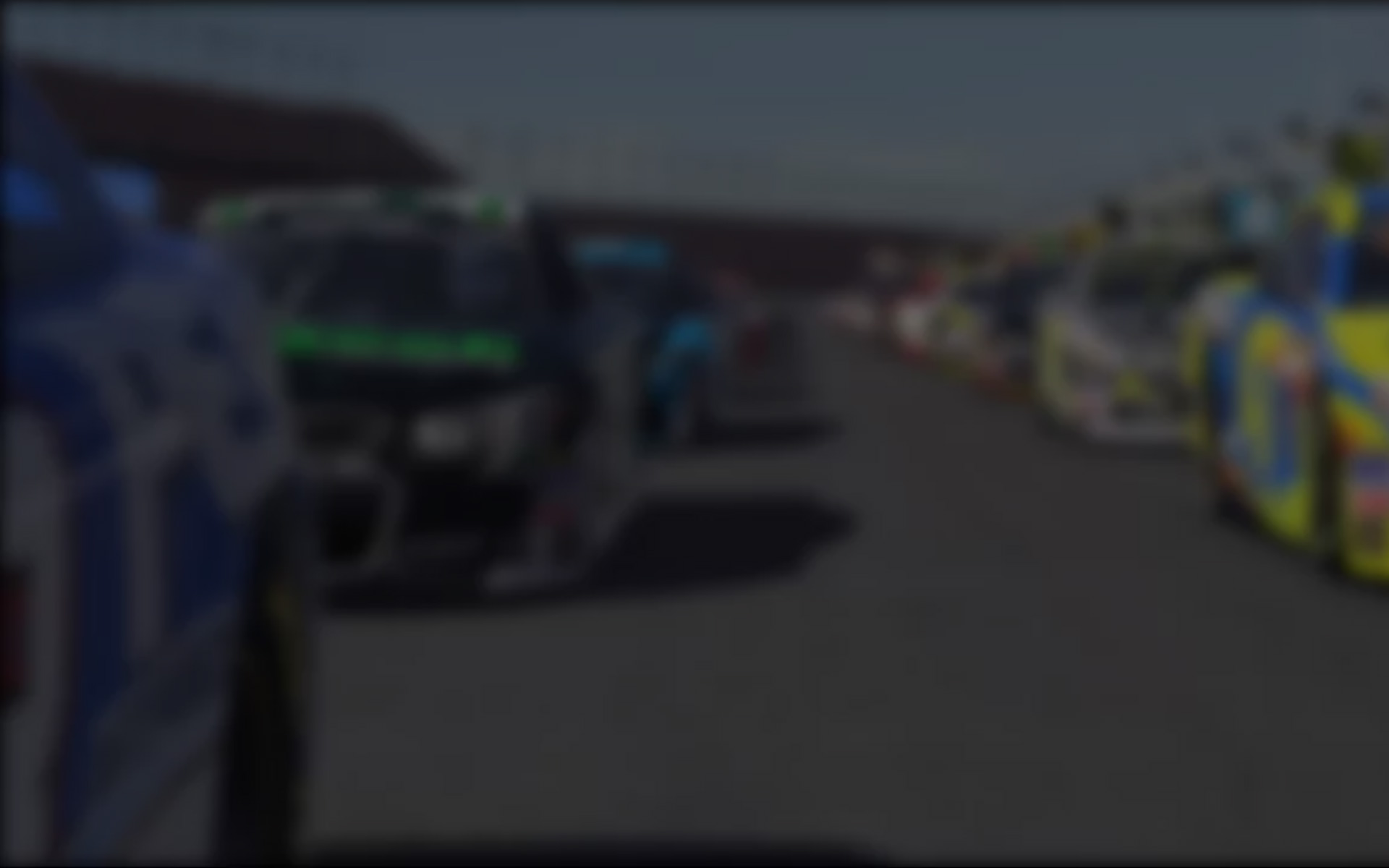 Editor's note:  Brennan Mercer has been toting-up more actual and potential points, this time for the 2013 Season One iRacing.com Grand Prix Series.  As the top ten points finishers not already holding a Pro or Pro/WC license from Seasons 1, 2 and 3 in the iGPS qualify for a Pro license, a spot in the 2013  iRacing.com Road Pro Series and a chance to qualify for the 2014 iRacing.com World Championship Grand Prix Series, there's plenty at stake.  Here is Brennan's unofficial analysis of who's in, who's out and who's in the mix for the remaining spots on offer in Season 1.

After I published my article on the Road to Pro Oval A series I was getting some questions about doing a Road to Pro article for the iRacing.com Grand Prix Series-to-iRacing.com Pro Road side. Again I'll try to break these scenarios as best as I can, with my usual formula of who I think is: Clinched, Almost Safe, Bubble, Outside Looking In, Living On a Prayer and Eliminated.
Going into Spa, one of the favourite circuits of the iRacing.com Grand Prix Series, these drivers will have to race their Williams-Toyota FW31s on the grueling Belgian landscape to make sure they are in the Pro series next fall.
All scenarios below are based on 290 maximum points. For the next two weeks the magic number to secure a spot is 1844. A driver with that number of points or higher at the end of the week will punch their ticket into the iRacing.com Grand Prix Pro Series.
All Scenarios are based on a 17 car 4700 Strength of Field (SoF) race.
Clinched
Congrats to Olli Pahkala, not only has he clinched a spot, he has also clinched the championship, two weeks from the finish. Yuho Abe has also secured a place in the Pro Series, as there are not enough drivers left who can overhaul him in the points and displace him below the top ten.
ALMOST SAFE
These sim-racers are almost there. A very strong week can clinch them a spot to the next round. If they hit their clinch number at all this week they are into the Pro Series
Based on a SoF of 4700 and 17 car race, those clinch numbers are as follows:
Issac Price – third or better (needs 255 to mathematically clinch).
Jörn Jens – fourth or better (needs 241 to mathematically clinch).
Rocco Barone – fifth or better.  Rocco only has seven counted weeks, so his drops do not take effect this week. Any points he adds will go right to his point total. A 218 point week will suffice for him to clinch.
BUBBLE
Drivers in this category are on the bubble, and can be knocked-out of the top ten this week with a poor performance at Spa. On the other hand, a strong week at Spa will ensure that their bubble does not get "popped" by one of the lower guys. None of these drivers can mathematically clinch on their own this week. They need the Magic Number of 1844 to go down (which it will) next week for the season finale at Zolder.
OUTSIDE LOOKING IN
These drivers have a chance still and strong weeks this week could displace the top guys.  To pop the bubble these drivers need Antoine Higelin to finish lower than ninth (based on the above SoF) or Rocco Barone to not start . . . and to have very strong weeks of their own at Spa.
Javier Soto to pop – Needs 186 points this week or finish seventh or better.
Jan Niesiołowski to pop – Needs 269 points this week or finish second or better.
LIVING ON A PRAYER
Not eliminated but quite a ways out, Michael Gormen is far away from the bubble guys (273) points. The maximum Michael can gain this at Spa is 170 points; not enough for him to catch the bubble this week. Two very strong weeks at Spa and Zolder and he can get to the bubble, but a poor showing this week and he will join the next group.
ELIMINATED
None of these drivers have a shot in catching the top 10 in points. They are mathematically out.
So there you have it, well at least the way I see it. Good Luck to all the drivers trying to get their Pro License and to join the iRacing.com Grand Prix Pro Series.
---
You may also like...
---