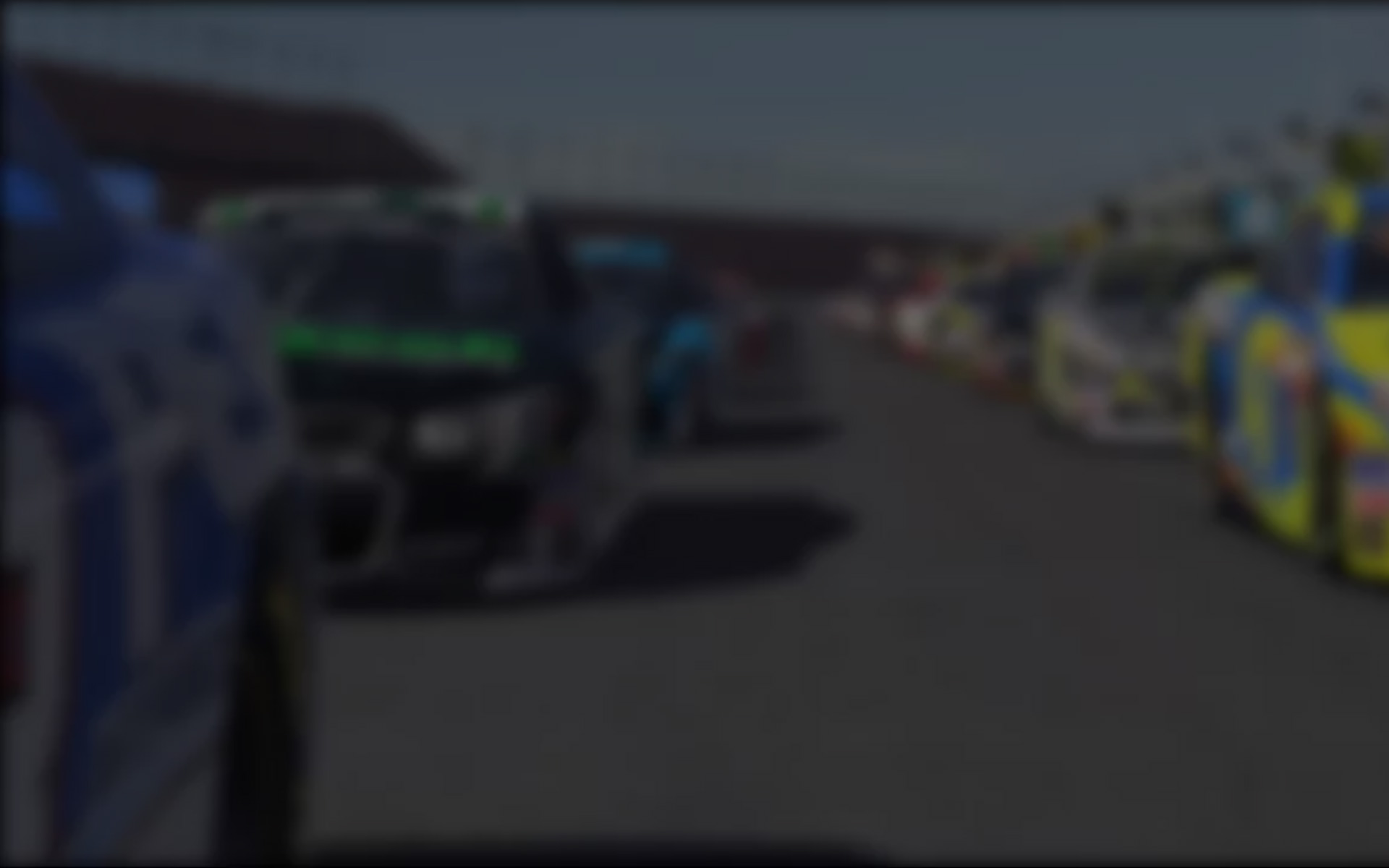 Last Tuesday, the NASCAR iRacing Pro Series took to the virtual Dover International Speedway for the eighth installment of the season. Corey Vincent dominated much of the race, leading 131 laps but only getting a third place finish. Brian Schoenburg led in the closing laps, ahead of Josh Berry, who had started the race in 40th place. However, Berry was closing quickly and finally got to Schoenburg's back bumper in the closing stages of the race. With three laps remaining, Berry made contact with Schoenburg, sliding him up the track, allowing Berry to take the lead, bump 'n' run style.
I caught up with Josh over the weekend to discuss the race, his winning move at Dover and his racing carer out of the sim.
Q:    You and Brian Schoenburg put on quite a show in the closing laps, racing hard and close, with contact, without it getting too far out of hand. How exciting is it to race someone that hard, for a win, without it getting to a point of wrecking each other?
A:    Racing like that is what racing is about. I love those situations. I was racing to win and win only, so when you are that close to a win you have to do what you can to get it done.
Q:    You put the old-school bump 'n' run on Brian a couple of times before finally getting him to slip with three to go. What words, if any, did Brian have for you following the race?
A:    He didn't say anything to me. We have raced a long time, so I'm sure he knew that I would try it. Ultimately, Brian let the lapped cars determine his line instead of visa versa. If I was him, the lapped cars would've been in the weeds out of the way.
Q:    You had a steep mountain to climb in the race, starting 40th, yet somehow you managed to make it up there to challenge, and ultimately win, at a track where passing is not particularly easy. To what do you attribute that success?
A:    I got a good break with the big wreck up front on the early restart. I actually got a bit of damage but gained a ton of spots from it, so it put me in more of a reasonable position to make-up the spots. My racing experience over all these years helps a ton in being able to race better, and use lapped cars to help you.
Q:    How nerve-racking is it to move up the field, not knowing how certain people are going to race you?
A:    It's a little different for me now that I don't know as many of them, but it's more important for the others drivers to know how I'm going to race, which is aggressive.
Q:    You sit 38th in the Pro series standings, 35 points back of 30th place Brandon Buie. Can you catch him with two races remaining on the schedule?
A:    Probably not.  In some of the races I made mistakes, and in some it was others, but ultimately I haven't finished well enough to make the cut.
Q:    Assuming that you can make it to that 30 spot, with your real world schedule, how competitive do you think you can be in the NASCAR PEAK Antifreeze Series, as last year only landed you a shot in the Pro Series?
A:    It's tough to find the motivation to really go after the NASCAR PEAK Antifreeze Series hard during the real racing season, but I usually run good at the short tracks, especially Richmond.
"The (iRacing) tracks are about perfect, I have seen that myself several times now . . ."
Q:    Having real world racing experience, in some of the same cars and tracks (your Nationwide races at Homestead and Iowa last year), how close does iRacing get to giving sim racers a realistic experience?
A:    The tracks are about perfect, I have seen that myself several times now . . . Iowa, Homestead, Martinsville, Richmond, etc. As for the racing, it's hard to say. The tires don't fall off enough, and that creates a lot of the bad situations. The wrecking that happens with people staying out on old tires could be avoided if they "had" to pit to run competitive speeds. Plus with green-white-checkers finishes, that would change those situations as well.
Q:    What's it like to be racing cars owned by Dale Jr.? How great is it to say to people that your boss is Dale Earnhardt Jr.?
A:    It's fun most of all. I work with great people, and the last five years have been the best of my life.
Q:    How amazing was it to win the track title at Hickory Motor Speedway last year? And then making two starts last year in the NASCAR Nationwide Series?
A:    It was amazing like you said. In the Late Model, we stepped our game up, and it showed… 11 wins and a championship. The Nationwide stuff was a blast. Just to get the opportunity was a privilege, and to be competitive and prove myself, just made it that much better. I feel like running those two races took me to another level as a racecar driver. I know if I get to go back to either a short track or a mile and a half, we will be even better with what I learned. The jump from a Late Model to a Nationwide car is just a big one.
Q:    Back to iRacing, there are two races left in the Pro Series (Kentucky and Daytona). Which one do you feel you will be stronger competitor?
A:    Both races will be about survival. If I can do that, I feel like I will have a shot at both.
---
You may also like...
---