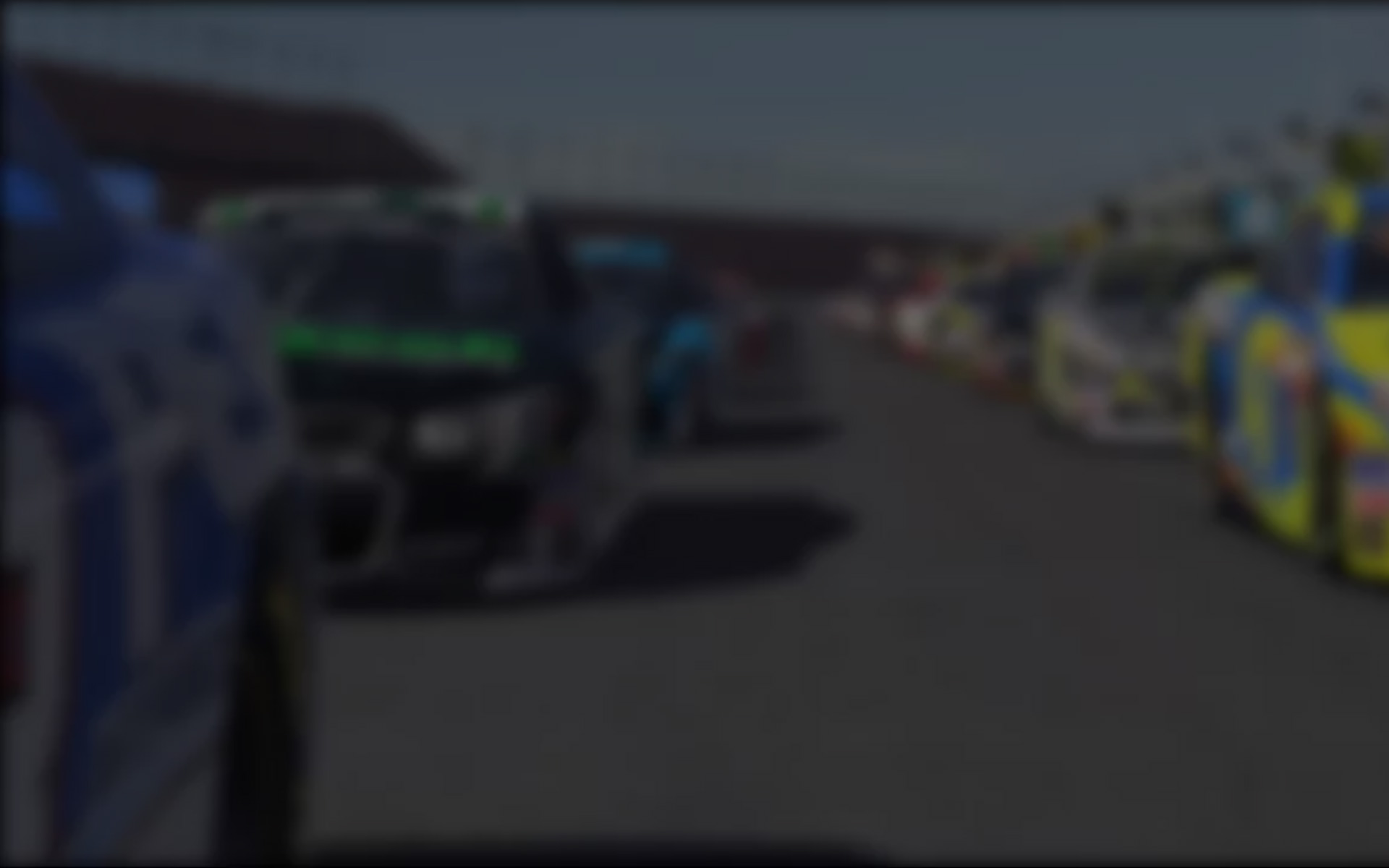 As iRacing.com's RUF Cup series approaches its inaugural season's finish line, the battle for the points championship continues to heat up in what has been an incredibly competitive season. The last two weeks have seen plenty of sim-racing, with the RUF drivers first visiting the Netherlands' Circuit Park Zandvoort before heading over to Belgium's Circuit de Spa-Francorchamps. As we have entered the ninth and tenth weeks of the twelve-week schedule, with the drivers' best eight races counting to their season-end point total, the points standings has changed dramatically with "drop" weeks finally coming into play as over 2,500 drivers look to see who will end up where in the final standings.
In the RUF Cup's ninth week of competition, nearly 500 sim-racers made starts at Circuit Park Zandvoort. Like many other tracks we see throughout the world, the earliest history of Zandvoort has ties to World War II. The circuit, which opened in 1948, was designed by 1927 Le Mans winner, Sammy Davis, who utilized communication roads on the shores of the North Sea built by the German army as the blueprint for the layout. The 4.299 kilometer (2.67 mile) road course was a fixture on the Formula One schedule for more than three decades as the host of the Dutch Grand Prix.
Rens Broekman (Benelux) and Julian Rodriguez Moreno (Iberia) battled for the pole position throughout the week, but it was Broekman who came out on top, with a convincing 99.419s lap time. Moreno was the only driver to post a lap within two tenths of Broekman's impressive pole-winning lap, with a 99.489s effort. Neither driver was a one lap wonder at Zandvoort, as both were able to run fast lap times with consistency in the fifteen-lap races. Moreno walked away from the ninth week of competition with the most points after holding off a hard-charging Silas Yip (Canada) for 175 points. Broekman, who is a part-time competitor in the RUF Cup, raced seven times throughout the week and was victorious in each of his races. His seven victories included a win in the highest-rated raced of the week. Broekman was never pressured, as Jimmy Bigum (Scandinavia) and Bruno Barbugli (Brazil) had a close battle for the runner-up spot, with Bigum coming-out on top. Despite Broekman's success, the average of his best two races was not enough to eclipse Rodriguez Moreno for the top spot.
Following Zandvoort, the RUF Cup headed to the world-renowned Circuit de Spa-Francorchamps. Spa has seen a variety track layouts throughout its 90-plus years of existence, and started out as a mammoth, incredibly fast 15-kilometer circuit. The modern circuit is seven kilometers (4.35 miles) in length and famous for its Eau Rouge-Raidillon section. Following the La Source hairpin just past the start/finish line, drivers head downhill into a section of fast Esses that climb to a blind exit. To say that hitting your marks is paramount would be an understatement. With the long Kemmel Straight coming directly after Eau Rouge-Raidillon, exit speed is critical for competitive lap times. There is simply no room for error.
Much like Zandvoort, Broekman and Rodriguez Moreno stood out from the crowd in qualifying. Unlike Zandvoort, however, it was Rodriguez Moreno who captured the pole for the week, with a lap time of 2:24.189. Broekman had to settle for second with a lap time all of six-hundredths slower. Rodriguez Moreno won in both of his starts at Spa, netting himself 150 points. The highest-rated race of the week, however, went to Broekman, who led all eleven laps and won by an impressive twelve seconds. Finishing directly behind Broekman were four Italian drivers, including Diego Comuni, whose 190 points led the week's standings. Ermanno Palumbo and Riccardo Schiavon made valuable points with their third and fourth place finishes, while Luigi Nespolino rounded-out an extremely competitive top five.
The final two weeks of competition will provide plenty of excitement, as we come closer to crowning the inaugural champion of the RUF Cup series. It will be the Canadian swing of the tour, as the series will first visit Circuit Gilles Villeneuve in Montreal before heading west and deciding the championship at the Canadian Tire Motorsport Park, which is more familiarly known as Mosport. While both racetracks have played host to the Canadian Grand Prix, they each require very different approaches in driving style. Montreal is a fairly flat racetrack that was built on an island on the St. Lawrence River, while Mosport offers countless elevation changes and several sweeping corners of varying radius. Rodriguez Moreno and Comuni head into the final two weeks of competition battling for the top spot, but you cannot count anybody out at this juncture, as several have a chance at taking the top spot away. With two very different and difficult tracks to sort out the points, it will be a very interesting run to the finish.
---
You may also like...
---