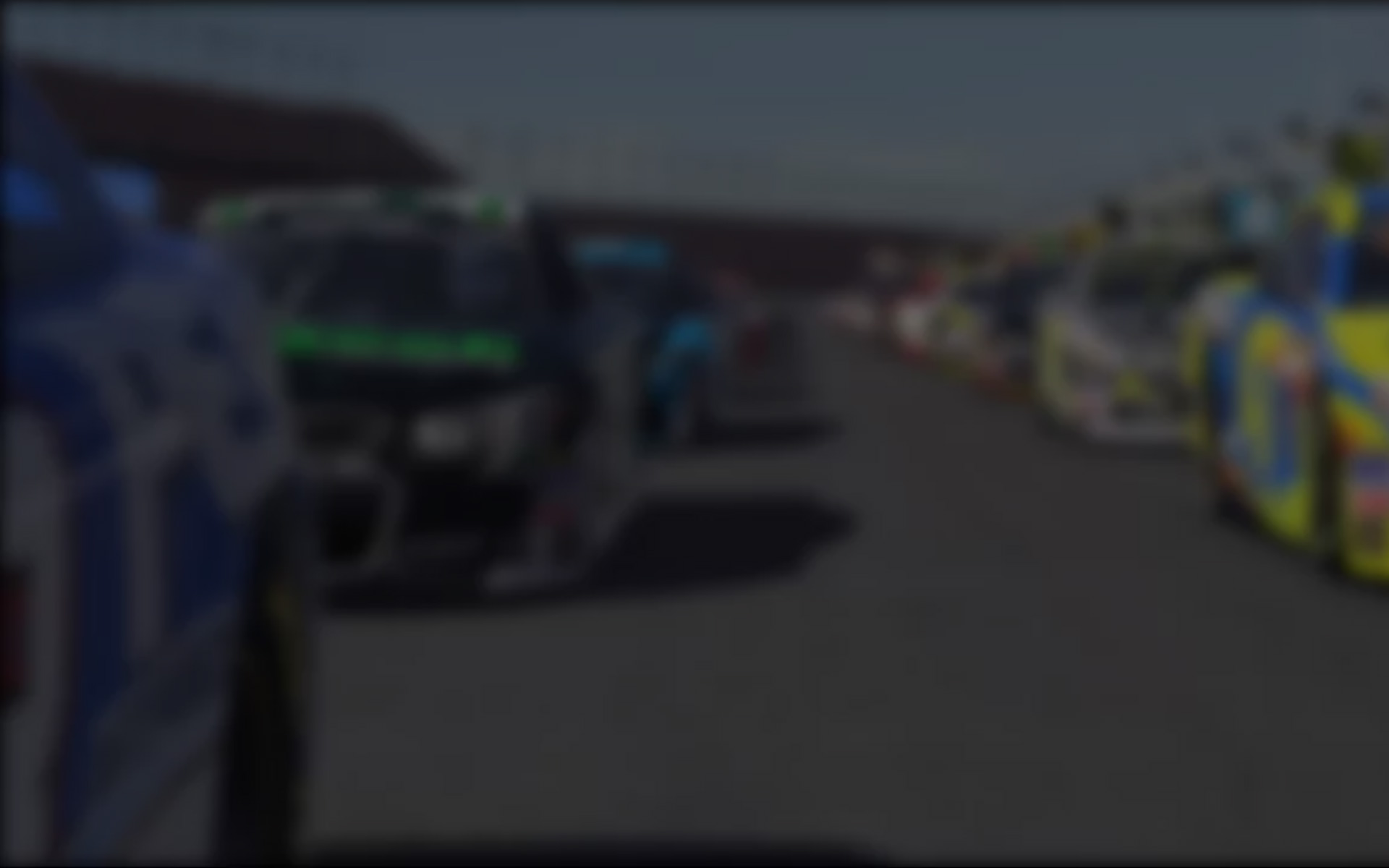 Round 7 of the iRacing.com V8 Supercar Championship paid a return visit to the Land of the Rising Sun at 4.8km Twin Ring Motegi.  With ANZ drivers Justin Ruggier and Scott McLaughlin returning this week it was 'game on' and, with most of the drivers having a break over Christmas and New Years, it would be the series' last big online race of 2012.
Ruggier would take pole position with a 1:53.456 just edging Madison Down (1:53.520) with Rens Broekman and Vail Riches starting from the second row. Richard Hamstead and Scott McLaughlin comprised Row Three ahead of John Emerson and Mitchell McLeod on the fourth row with Shaun Kelly and Corey Slade rounding-out the top 10.
When the lights went green it was Ruggier leading into Turn One with Broekman and Down side-by-side for second place, with Down maintaining his second place and Broekman slotting back into P3.  Behind them, a big mid-field crash saw Slade clout McLeod's rear bumper through the first turn, sending McLeod around.   Slade got launched over his tyre and into a full rotation barrel roll which ended-up with the Falcon V8 back onto its four wheels.
A lot of cars suffered collateral damage in the incident, but more was to come.   McLaughlin and Broekman battled until a mistake by Broekman allowed McLaughlin through.  Then as Hamstead came up alongside him, Broekman understeered and — with a little bit of net code — sent Hamstead around. Everyone was able to get by, that is until a recovering Slade hit Hamstead head on, giving Hamstead the dubious honour of being the first DNF of the race.  At that he just edged Cal Whitmore, who retired on Lap Two owing to his first lap damage with team McLeod destined to join him on the sidelines.
Happily, the race settled-down for a spell and Lap 10 saw Broekman come into the lane, trying to undercut McLaughlin.  On the following laps John Emerson and Riches would also pit in their efforts to jump McLaughlin as well as Scott opted for a longer first stint and a shorter second stint. Down would try to undercut Ruggier when he came into pit on Lap 13 but Ruggier reacted straight away and pitted as well, covering Down and retaining the lead when he rejoined the action.
Ruggier now led with Down five seconds back in second and Emerson up into third after leap-frogging Broekman on the pit stop exchange.  Similarly, Riches would come out ahead of McLaughlin but when McLaughlin pitted on Lap 15 the fresher tyres allowed the ANZ sim racer to catch and pass his rival.
As the laps wound down it was clear no one had anything for Ruggier here in Japan as he cruised to a commanding win over Down, with Emerson joining them on the podium after one of his best drives.   McLaughlin maintained fourth place ahead of Broekman while Riches came home in sixth with Mitchell Abrahall's great drive resulting in seven positions gained and a seventh place finish.  Another great drive by Scott Fountain saw him move from 18th on the grid to finish in eighth position ahead of Michael Fabian and Samuel Collins.
Next week the drivers head to Spa in Belgium but due to the race being on Christmas Eve, a thin grid is expected.
Top Five Drivers – Championship Points – Overall
1.    Richard Hamstead – 1714
2.    Rens Broekman – 1618
3.    Madison Down – 1506
4.    John Emerson – 1443
5.    Vail Riches – 1439
Split Two Winner: Robert Hartley
Split Three Winner: Kane Baxter-Smith
Split Four Winner: Glen Frencham
To view a replay of the race, click here.
Broadcast done by the crew at www.v8sonline.com.au
---
You may also like...
---