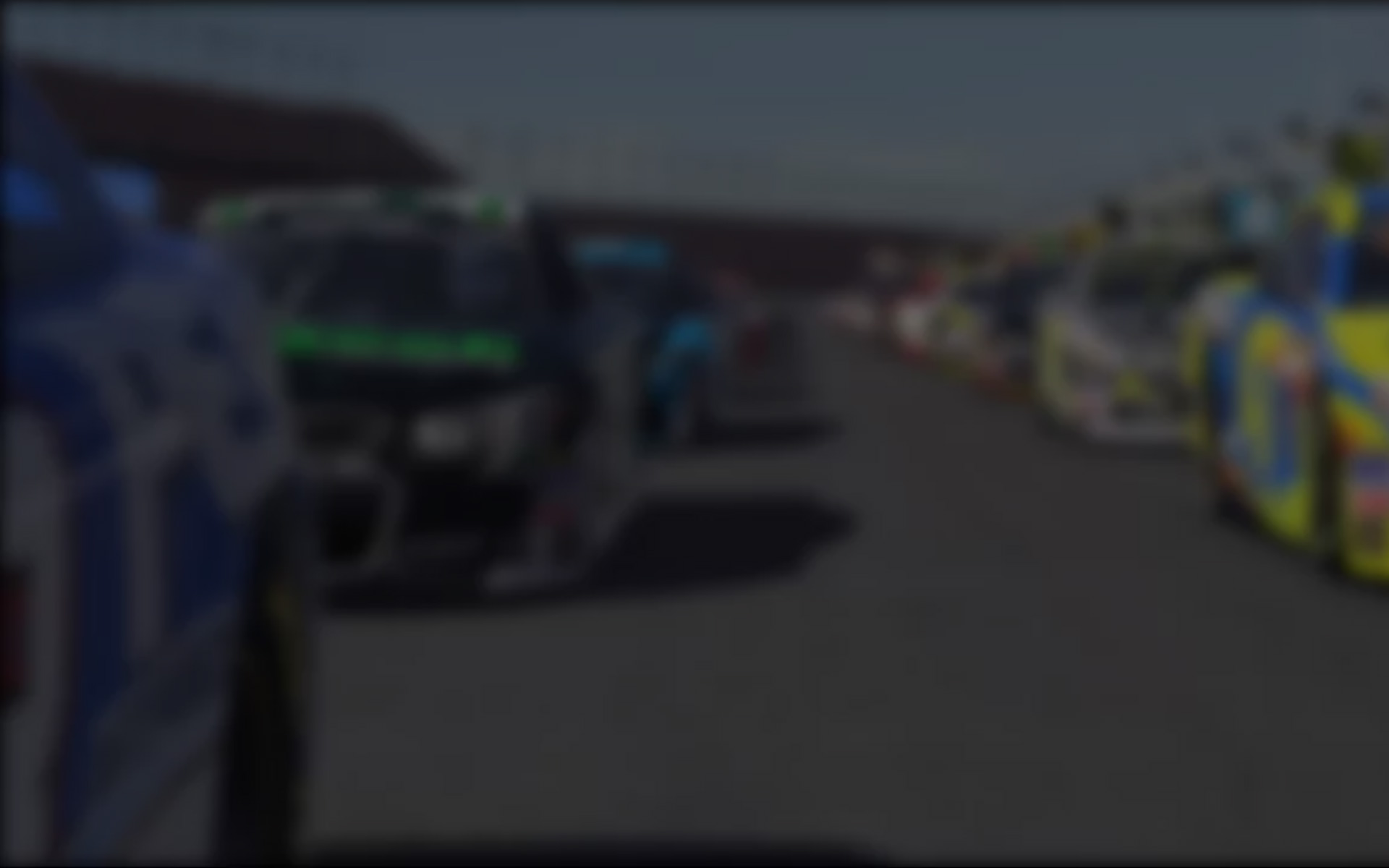 The virtual Silver Crowns of iRacing were loaded in digital big rigs and hauled out to the desert of Phoenix, Arizona for Round Five of the iRacing Silver Crown Cup. After last week's thrilling 40 lap sim race in Indianapolis, some short track action was the right medicine for the sim racers. With three of the first four rounds staged of speedways, it was a good change for the drivers to test their sim racing skill on the grass roots of racing.
Unlike the short track opener at Lucas Oil Raceway, the 100 lap sim race at Phoenix International Raceway was quite clean. The iRacing FIRST Safety car only paced for 24 laps, leaving over three quarters of the event in the drivers'  hands. With Jeffery Mays and Michael Clement sharing the front row, it was shaping to be one thrilling event.
With Jeffery Mays and Michael Clement sharing the front row, the race shaped up to be one thrilling event.  Mays got a fantastic start, leading the field by three car lengths into Turn One. The typical single-file sim racing that was to be expected was not what Ryan Steele had in mind, as he took Thomas Wargula on the inside into Turn One on Lap Two, only to slide his Silver Crown out of Two and make a remarkable save. Steele now had his eyes set on second placed Clement, who seemed to be slower than the charging #4 'Crown of Steele.
On Lap Four, just as Steele cleared Clement out of Turn Two, Aaron Kitterman triggered a yellow when he pulled a "360" after getting loose off Turn Two, which proved to be the track's trouble spot throughout the night. Mays, still in command, led the field to green on Lap Nine, with Steele already charging hard behind him. As Lap 10 approached, Mays quickly realized Steele was much the quicker of the two and gave him the lead into the first corner. However, Steele pushed a bit too hard through Turn Two and, once again, went into a four-wheel drift, handing the lead right back to Mays.
Turn One and Two claimed another victim the next time by, this time snatching Marcus Dean into its claws. The Lap 13 restart was déjà vu for the leader, as Steele was hunting down Mays, and driving like he was on ice. Lap after lap, Steele was in some form of slide, simply destroying his tires.
Tire are not normally of a concern to Silver Crown sim racing. But when they are abused as they were by Steele, action must be taken. Whether it be setup, driving style, or new tires themselves, a typical race in the iRacing Silver Crown with an erratic driving style will not lead to victory lane.  Steele quickly realized this and, after another brief green flag run, decided to pit for fresh Hoosier tires on Lap 31, surrendering second position.
After the bold decision by Steele, Vinnie Sansone quickly found himself in sight of the lead. Re-starting second, he wasted no time taking the lead.  He cleared Mays as the field roared out of Turn Two after staying side-by-side with him for the first two laps following the restart. Mays wasn't going down without a fight, though, and remained in close proximity to Sansone for the majority of the green flag run.
With 45 laps remaining, PIR collected another victim. Mays lost control through One and Two, causing him to spin his 'Crown, and bringing out the caution flag. This was music to Steele's ears, as he had worked his way up to fifth prior to the caution flag. Now that the field was together again, his fresher (by 30 laps) tires unquestionably gave him an advantage.
The high lane was very slow on the restart, enabling Steele to grab fourth spot before the field screamed across the Dog Leg. Steele wanted to waste no time, as he tried multiple moves to get past the 'Crowns of Doug Berryman and Thomas Wargula. By lap 67, Steele had cleared Wargula and had just 33 laps to catch, pass, and fend-off defending winner Vinnie Sansone.
Four laps later, Steele was breathing down Sansone's neck, waiting for his moment to "make the move" and take the lead. By Lap 77, Steele had managed to get to Sansone's outside heading into Turn Three. After the two sim racers traded a little paint, Steele prevailed out of Turn Four on Lap 78. He proceeded to open a decent lead on Sansone, and took the checkered flag by 1.3 seconds over Vinnie.
This week, tires proved to be the dominant factor in the outcome in Thursday's sim race. Next week, the iRacing Silver Crown Cup heads to the Midwest, as the cookie cutter of Kansas Speedway will be the next challenge on the sim racers' list. With pack racing and flat out, white knuckle sim-racing on the menu, it will be up to the driver's strategy to make the right moves at the right times in order to travel to victory lane.
---
You may also like...
---