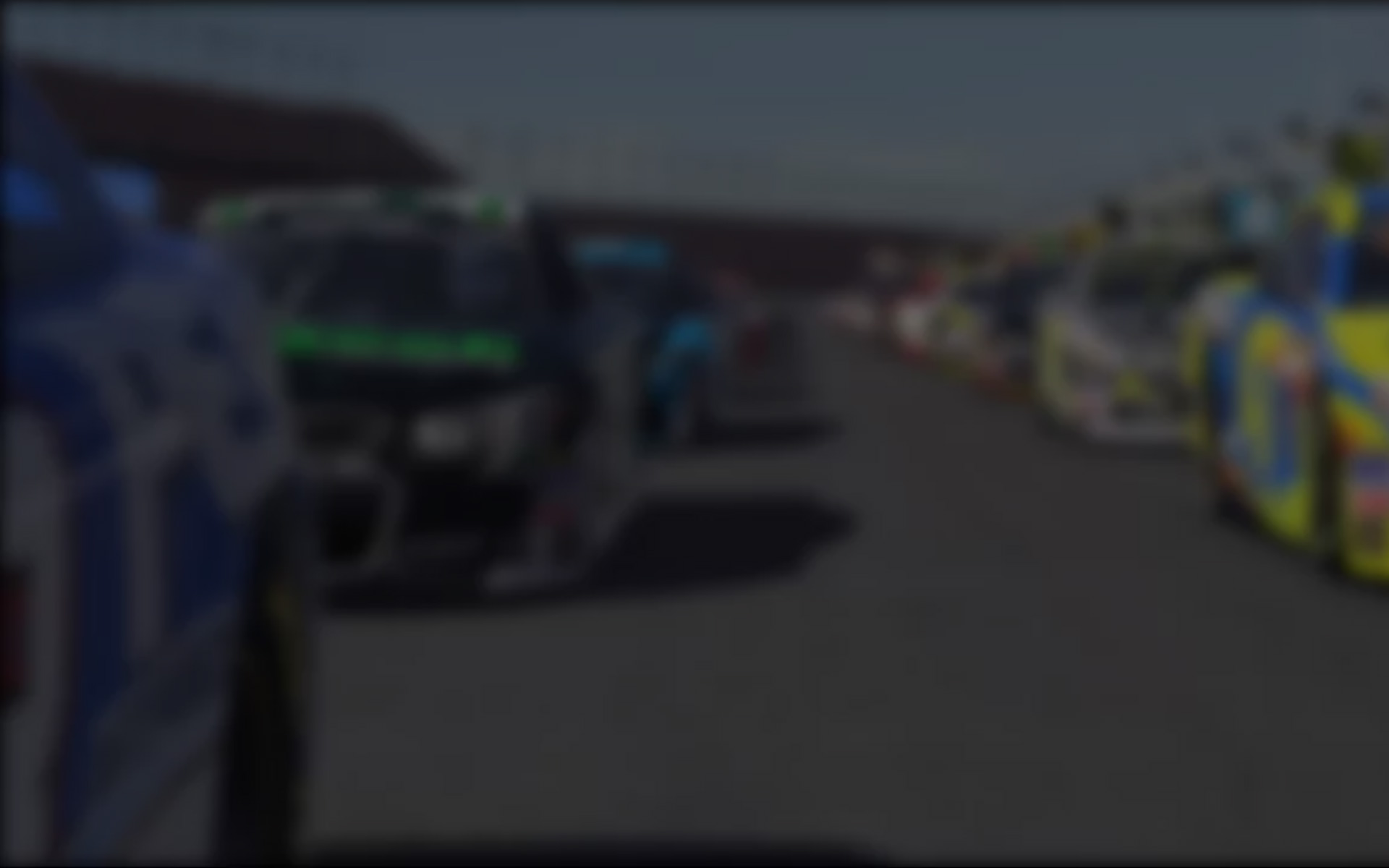 With a third of the Classic Teams Championship season gone the inter-team battles are settling down, the front runners are becoming clearer and the understanding of the revised car is improving . . . but there is still plenty for drivers to fight for.
Round Three of the championship took the drivers to the famous former grand prix venue of Watkins Glen for 25 laps of the Boot Course. Watkins Glen is always popular and this proved the case once again with a season record 234 sim-racers putting in at least one appearance during the course of the 29 online races during the week.
Renault's Jan Beyer finished with a 138 point haul from his four wins and seven days as he took the most wins of anyone around this high speed circuit. Once again Roland Ehnström logged a 100% start/win ratio as he stormed to a solid 266 point score with Ferrari's Henri Salminen continuing to do his best to challenge the Swede's rapid Brabham with 252 points.
Alfa's Barry West was the most prolific starter, putting eight of them in the books with one top five and a total of 95 points to show for his efforts, while 23 drivers maximized their points scoring with four starts.
Once again Ferrari put in a dominating performance at The Glen, then repeated it the following week as the field moved back to Europe and the classic Spa Franchorchamps circuit. This time Ferrari established a season's record performance with 75 points but Gernot Fritsche continued to be slightly off the pace compared to the championship leaders and the rapid Ehnström.
"I think the new Lotus is a good step forward," Fritsche said.  "The low speed behavior has improved a lot, just as the potential to recover from slides by countersteering. It´s really fun to drive and to me it seems much more believable – I won´t say realistic, as we all can´t compare it to the real thing. I´m sure the NTM will continue to improve even more in the near future. I´m not sure how big the grip fall off due to overheating is in real life. At Suzuka I often ended-up in trouble after the esses because my rear tires got too hot.  I´m not sure if this should be such a big issue."
"I think the new Lotus is a good step forward . . . it´s really fun to drive and to me it seems much more believable." — Gernot Fritsche
With Ferrari running away with the championship and 98 points ahead of second placed Williams, it seems like winning the CTC will be a formality for the Prancing Horse team. In response to this Fritsche said "Ferrari is a dream-team at the moment, we´ll be hard to beat which I agree takes out the competition.
"Just as someone proposed in the forums, I believe a good solution for the future would be to let the top (let´s say five) guys choose a team for next season according to their standings and then randomly assign the next five or 10 as their teammates (probably 10, as we´ll need three drivers per team). Then continue with the lower ranked teams in the same manner. This should result in more equally-matched teams, but still we´ll have a realistic distribution of drivers and teams in a race grid."
While the battle for the lead in the CTC is effectively over, there are plenty of other battles which will probably go down to the virtual wire.
Williams Racing, aided by new signing Juan Luis Martinez, put in an excellent score of 55 at Spa, solidifying their second place position, but still a massive 20 points shy of the galloping, Prancing Horse.
Amongst the Aurora teams Graham Eden had a poor Week Four, only scoring 12 points, but retaining 12th overall although now under pressure from RAM Ultramar and Melchester racing. The former team have had two excellent weeks with solid 30+ points score scorching up to 13th overall and 9 places alone in Week Four.
Other big climbers include Ehnström's Brabham Racing team with a strong 51 points surging them six places up the championship and establishing the marque as favourites to battle Williams for second over the rest of the season.
Another legendary marque, McLaren Racing, also showed a season's best performance and were rewarded with a seven place climb to 11th overall.
While Ehnström continues to surge up the championship board after having missed Week One, biggest climbers of the week were Aurora driver Kevin Law with a staggering 32 place climb to 22nd overall after 134 points at Spa, and Berker Barutcu whose 31 place climb took the Ligier driver to 24th overall.
Ferrari may have the lead 'locked out' but there is still plenty to fight for as the field moves to the altogether different challenge of Sonoma (formerly Infineon) Raceway for Round Five of the championship.
---
You may also like...
---