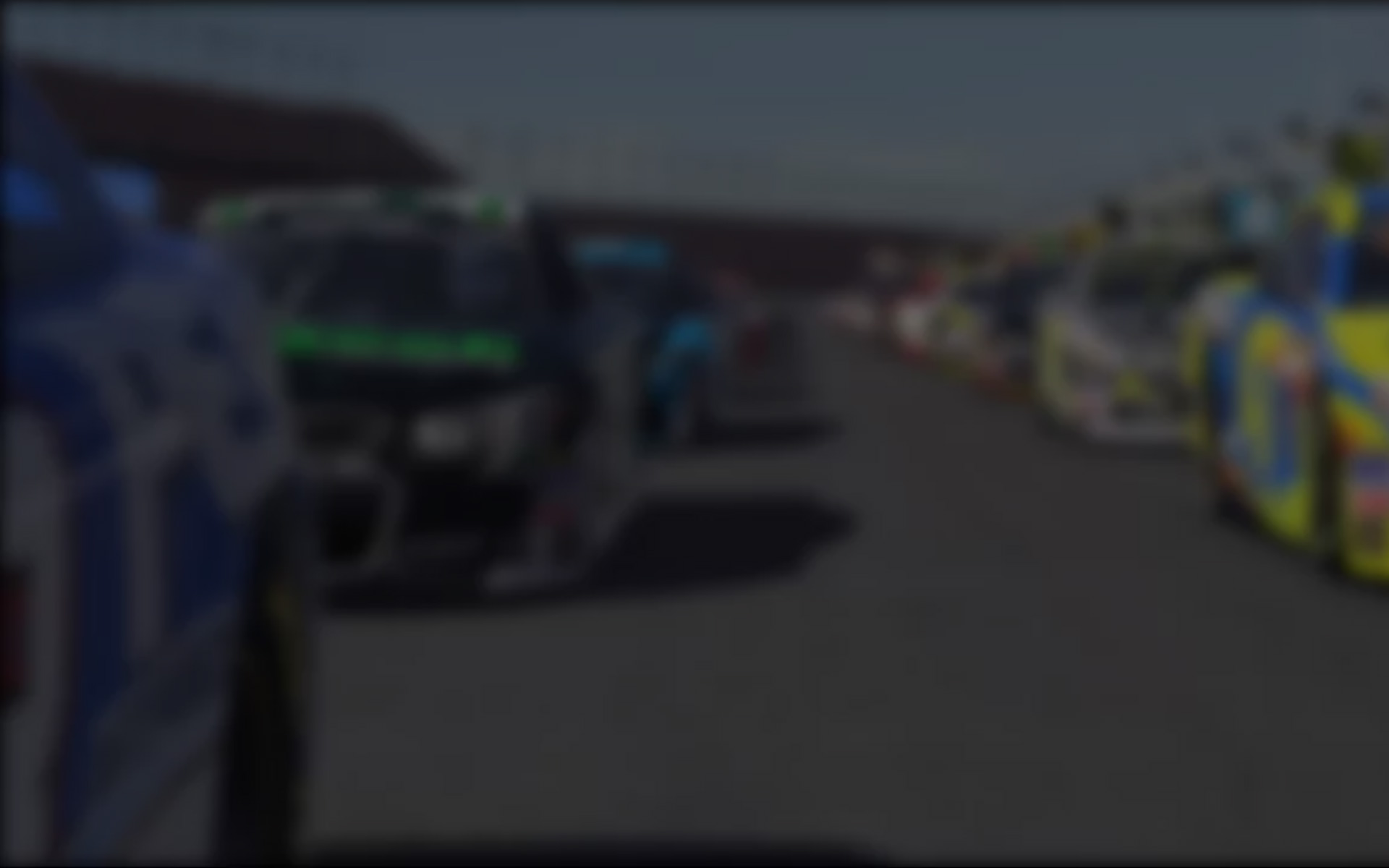 September 30th, 2011 by DavidP
Brandon Salvatore inched one step closer to engraving his name on the 2011 Season 3 NASCAR iRacing.com Tour Modified (NiTM) series trophy on Week Eight as he once again went to the top of the board, this time racing to victory at Concord Motorsports Park. Salvatore, the Division Two sim racer from Georgia, took the victory in his only start of the week to gain top honors.
Salvatore's solo win came in Thursday's 2611 sof race as he paced the field for 33 of the 100 laps at the North Carolina based track to come home 2.2s ahead of Mitch Miller, with David Chmura, David Markham and Jeremy Bogdanovitch completing the top five. The race was slowed by six caution flags and saw defending champion Herb Engelhart lead the most laps in the race (63) before being relegated to a 12th place finish in the 20 car field. Salvatore gained 163 points from this race while Miller was credited with 154 markers, good enough to capture the third place position overall at Concord.
"Concord is a strange little race track . . . You just really have to stay on line at this place." — Herb Engelhart
It didn't take Engelhart long to rebound — two hours to be exact — as he piloted his Tour Modified to the win in a 2464 sof race later on Thursday. Engelhart led 93 of the 100 laps and emerged victorious over Taylor Meyn, Chmura, Shawn Bagby and Bob Winslow. The event featured four cautions and saw Engelhart grab 154 points, putting the Mid-South driver into second overall for the week. Meyn took his 143 points and booked it into fourth place in Week Eight. Meanwhile, the two starts made by Chmura on Thursday were his two best out of the four he made in Round Eight, which brought him to fifth overall amongst 67 drivers that ran at Concord with 138 points.
"Concord is a strange little race track," said Engelhart after his night of racing. "The line is narrow and space is limited. You just really have to stay on line at this place and be cautious of lapped traffic."
Seven official races were flagged at Concord on Week Eight, with Derrick Cormier2 winning four of those. Engelhart, Salvatore and Kevin Sockow also took home checkered flags from the tri-turn track. Cormier2 also started the most races, seeing six of the seven green flags. Salvatore set the tone in qualifying with a 14.938 second lap, which was slightly faster than the laps of Engelhart (14.948) , David Jaques (14.953), Royce Valley (14.969)and Meyn (14.971). Jaques was the top driver in the Time Trial competition as his run of 15.112s was better than those of Shane Kline (15.123), Jerold John (15.144), Brett Osborn (15.148) and Timothy Heard (15.195).
Salvatore (1467) exits Round Eight with a 223 point lead on the overall standings with his Wide Open Racing teammate Engelhart (1244) running in second place. Meyn (1178) is third with Ray Farlow (1132) and John (1111) rounding out the top five positions overall. Engelhart (Division One) and Salvatore (Division Two) each hold leads in their respective classes with four races to go while Brandon Munroe (Three), Shawn Bagby (Four), William Kidd (Five), Timothy Finnegan (Six), John Christman (Seven), Dave Rudd (Eight), Jeffrey Haddock (Nine) and Ken Causey (Ten) also can call themselves divisional leaders after eight rounds on the NiTM series.
Next up for the "ground pounders" is the one-mile Phoenix International Raceway. With Salvatore all but a lock for the championship, the battle is on for second place on back. Who will reign supreme in the "Valley of the Sun?" Find out here next week at inRacingNews!
Until then, keep the hammer down and we'll see you at the track!
---
You may also like...
---