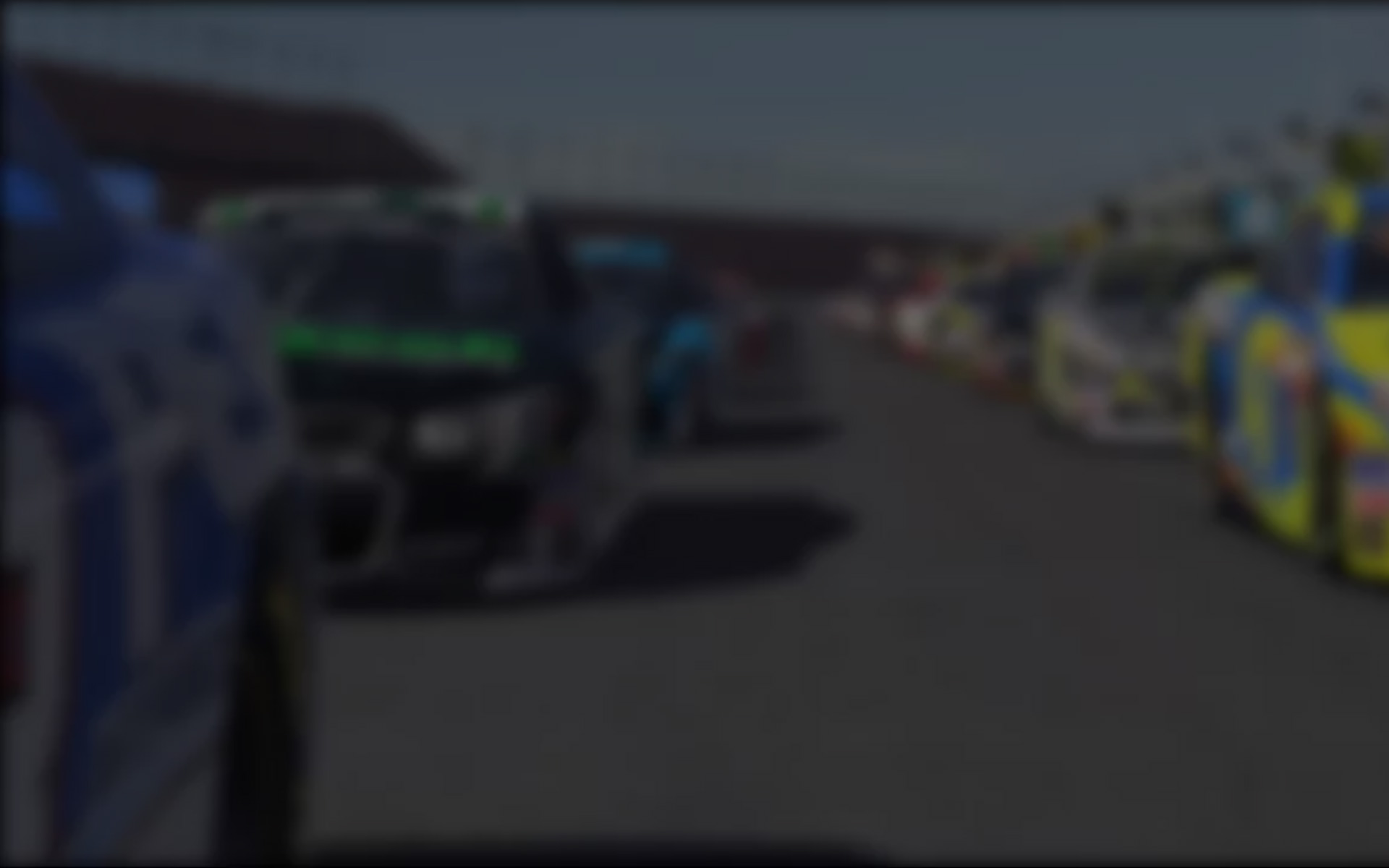 Brandon Salvatore reminded the NASCAR iRacing.com Tour Modified Series (NiTMS) drivers why he is the defending champion of the series by taking the win on Week Three at the Lanier National Speedway. Salvatore topped 126 other sim racers in the short track series to take the overall win at the Georgia track.
Salvatore's 190 points came during Thursday's 3101 Strength of Field (sof) race in which he led 67 of the 120 laps and defeated Derrick Cormier2 by one second for the win.  NiTM point leader Herb Engelhart was third in this event, which featured three cautions. Paul Wisniewski and Ray Farlow completed the top five in the 12 car field. Salvatore credited the win to a two tire change which got him out ahead of the rest of the cars on pit road. Engelhart would wind up with 155 points from the race, good enough for fourth overall for the week. Cormier2 went on to make five more starts, winning in three of those but would wind up eighth for the week thanks to those additional starts with 132 points. Cormier2's start and win total were tops of the week in the series.
The other big race of the week also took place on Thursday and saw Donny Moore take the checkered silk first after leading a race-high 84 laps. Four cautions slowed the event, which saw just the top two drivers on the race track finish on the lead lap in the event. Mike Schrader finished six seconds behind the leader with Nathan McGee, Kevin Walker and Engelhart completing the top five in the race. Four cautions slowed the pace of the event. Schrader (164 points) and McGee (149 points) took third and fifth overall for the week, behind Moore, whose 179 point total earned him the runner-up spot overall for the week at Lanier.
Curt Hunter was the quickest on the qualifying and Time Trial charts for the week. Hunter's 12.768 second lap topped qualifying over McGee, Salvatore, Cormier2 and Engelhart, while his Time Trial effort was better than those of McGee, Brett Osborn, Farlow and Marc Pilon.
Engelhart maintains the lead in the series as Taylor Meyn keeps pace in second, seventeen points behind the former champ, 565-578. Wisniewksi, flying the Untamed Motorsports colors, is third with 471 points, eleven ahead of Wide Open Racing's Kevin Walker. Division Two leader Osborn is fifth overall with 413 points. Divisional leaders from Divisions Three through Nine include Larry Pyrtle, John Christman, Joe Gauthier, Kyle L Moquin, Brian Lowe, Jeffery Glenn and Jeffrey Haddock.
The next stop for the NiTM series is at the Iowa Speedway. Royce Valley and Jerold John topped the charts last year when it came to racing at Iowa, which debuted on the schedule during 2011 Season Three. Who will end up on top when the series completes Week Four? Find out here at inRacingNews!
---
You may also like...
---