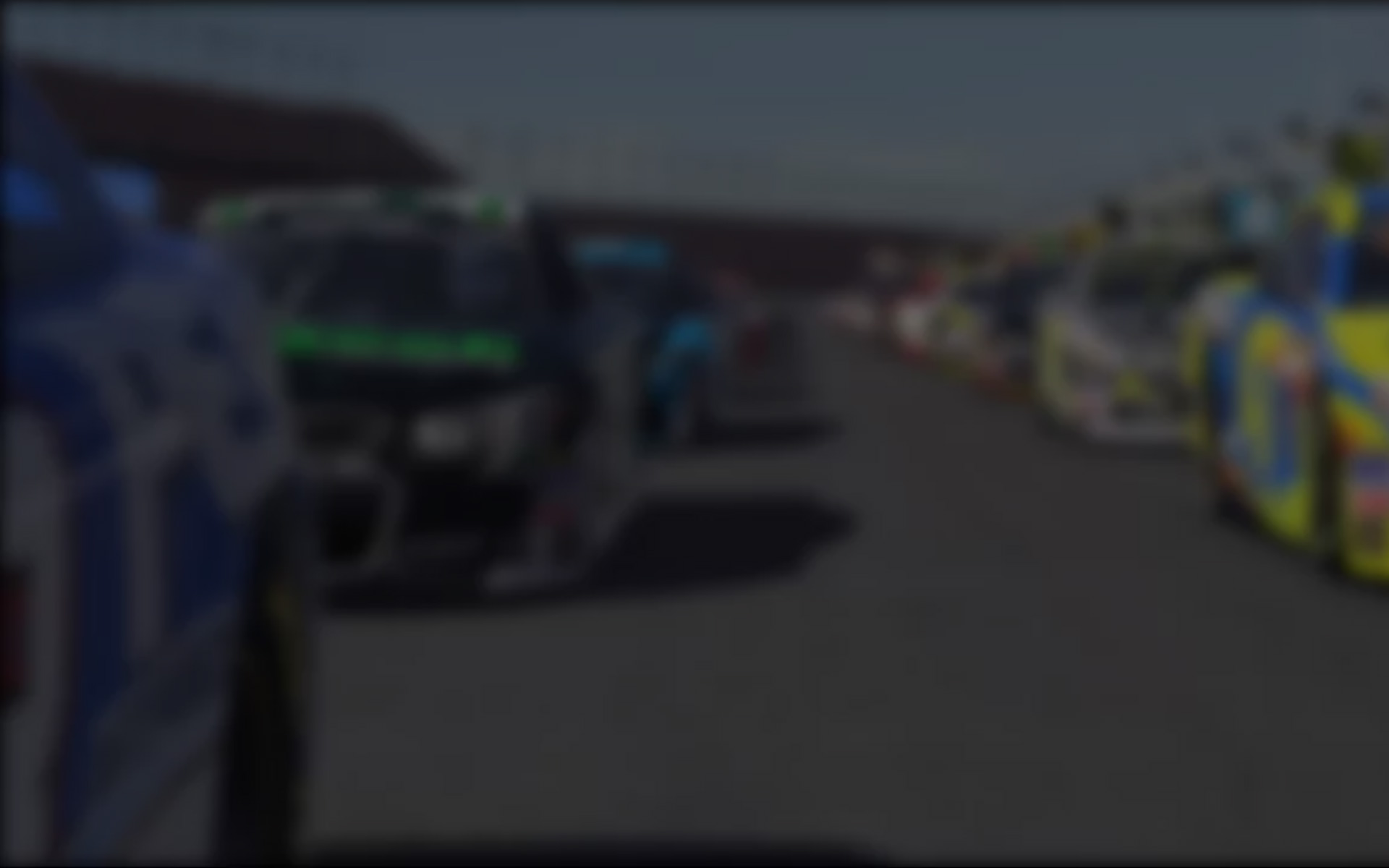 With the first Season of iRacing's 2014 year quickly coming to a close, the iRacing.com Silver Crown Cup stormed into the virtual hills of Kentucky for a 100 mile contest. The Thursday night sim race featured thrills and spills, as the points battle for the overall championship tightens-up with just two weeks of sim racing left in Season 1.
Three cautions were waved on Thursday, accounting for 12 of the 67 lap race, one of which involved two championship contenders.  Drivers such as Ian Seely, Ryan Steele, and Bristol winner Brandon Buchberger all finished outside the top ten, limiting their point count for the week. Many benefitted from their misfortune, however, race winner Vinnie Sansone and runner-up Paul Williams in particular, both of whom gained a lot of ground on the point leader, Buchberger.
Over the 100 mile event, four different leaders were spotlighted. While Williams lead the most laps (26), the winner led a mere six laps en route to victory (Sansone). Buchberger also lead 19 laps, while Ryan Steele had the point for 16 rounds.
As for the race itself, it was classic Silver Crown pack racing: a lead group of five cars sped away from the rest of the field, producing close side-by-side sim racing. With only six laps to go, Steele made contact with the leader at the time, Buchberger. As they spun into the Turn 4 wall, Sansone glided past as the final yellow flag flew. He proceeded to lead the next five laps under yellow, as well as the final one under green giving him another win this season.
With the Steele-Buchberger incident, the points for the overall championship tightened dramatically. Buchberger's lead is now down to 24 points over Sansone, while Williams is also just 27 points behind Sansone and only 51 back of Buchberger. Steele lost some ground on account of the late race incident, dropping to fourth in points and is now 137 points out of the lead. Brett Reynolds did not get the result he had hoped for, finishing ninth and collecting only 73 points. With 171 points to make up in two races, his chance of a championship are slim to none.
With iRacing's new weather system, records for the Silver Crowns in the Bluegrass state were shattered. John Paquin set a new qualifying mark for the rest of the world to challenge next season, clocking in at a 29.043s, breaking his 2012 standard of  29.051s. Although the weather improved hot-laps, Marcus Dean's World Record race lap still stands at 28.820s.
With the season quickly coming to a close, two races separate three of iRacing's best sim racers from a championship. Sansone and Williams have the momentum going into this Thursday's race iRacing's home, New Hampshire Motor Speedway.  Will Buchberger be able to bounce back? Or will drama unfold an Reynolds become a factor prior to the finale in Homestead? Join the action on Thursdays at 9:45PM EST to find out! Be sure to practice, though! The Silver Crown is not a pick-up-and-drive type of race car!
Points Following Week 10
Brandon Buchberger (1242)
Vinnie Sansone (1220)
Paul Williams (1191)
Ryan Steele (1105)
Brett Reynolds (1071)
Thomas Wargula (1044)
Brett Waldrep (1007)
George Hagon (941)
Jeffery Mays (902)
Doug Berryman (880)
---
You may also like...
---