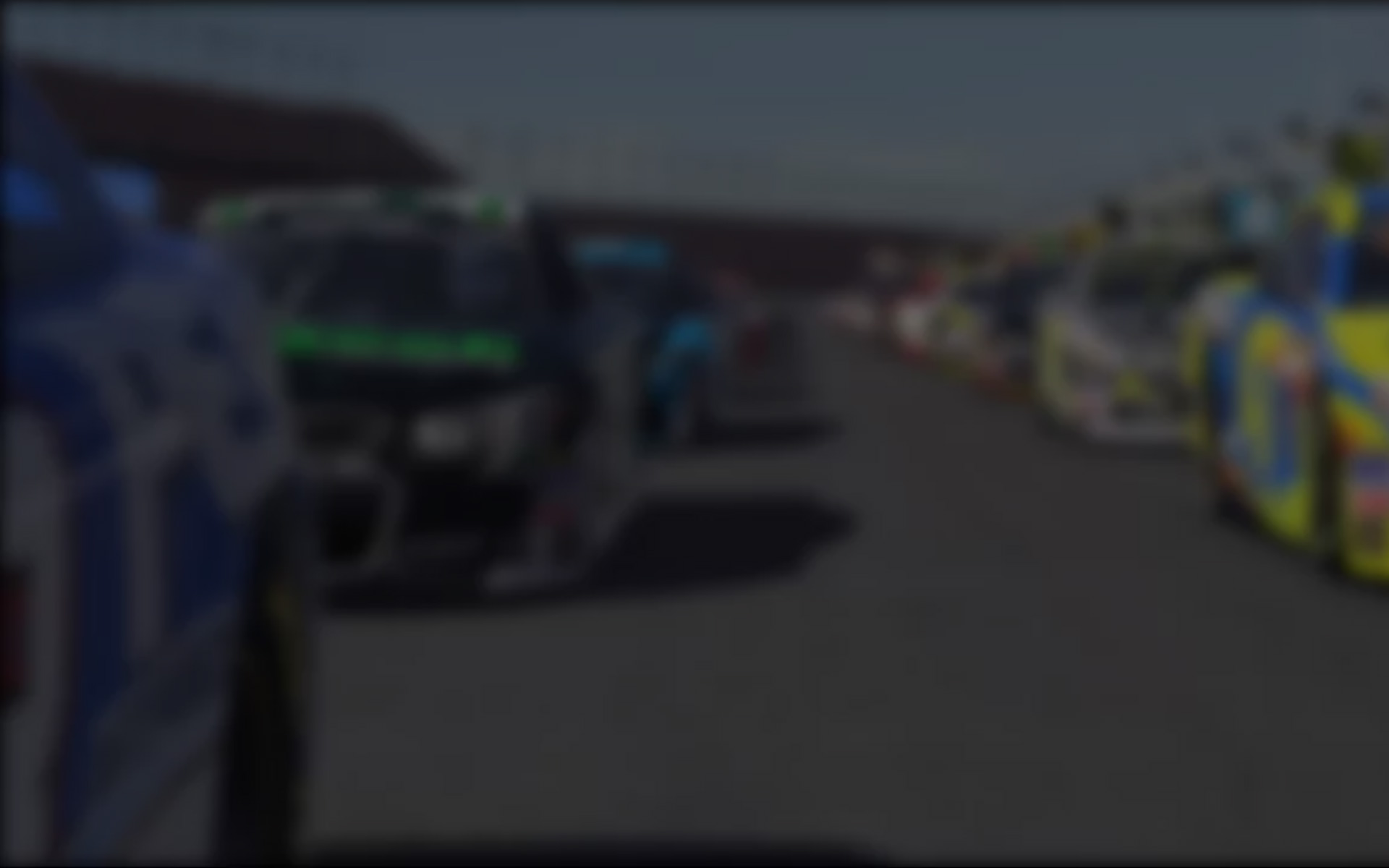 Season Two of the Red Sox Racing League's 2012 multi-class racing schedule consisted of twelve races over a 13 week stretch from May to August of 2012.  Thirty drivers began the season, with 19 driving the Honda Performance Development ARX-01C (HPD), and 11 electing to drive the Chevrolet Corvette C6.R.  Drivers needed to finish well in nine of the twelve races on the schedule if they hoped to compete for the overall season championship.  Although the C6R field had few drivers, 7 of the 11 who chose the car completed the minimum number of races to compete for the Class B championship.  Only 8 of the 19 HPD drivers managed to do the same.
Brad Vincent had secured his position as the overall winner of the Class A field before the final race, but all of the remaining top-5 positions in both classes were up for grabs when 17 drivers arrived in Japan for the final event of the season for the "SEASON 2 CHAMPIONSHIP FINALE 24 LAPS OF SUZUKA".
Refusing to let the competition gain any momentum going into next season, Vincent arrived in Japan intent on continuing his dominance over the HPD field.  He entered the race undefeated, having won 10 of 10 events that he entered.  Even more impressively, Vincent started nine of the races from the pole position.  His mastery of the road courses continued in Japan as he easily secured his 10th pole of the season with an incredibly fast lap time of 1:46.709.  Even Jamaican runner Usain Bolt was impressed.  "I am the fastest man alive, but Brad rules the HPD field like I rule the Olympic track!" Les Turner earned the 2nd starting position with a lap time of 1:48.234.  John Koscielniak, Andrew Feldman, Terry Daul, David Weiss, Divina Galica, Ed Sutcliff, and William Kabela completed the HPD grid.
Corey Hastings entered the final race with a slim two point lead over Tommy Rhyne.  Having posted three wins and three second place finishes in his previous six races, Hastings looked to have the edge as he arrived in Japan.  And Hastings certainly appeared up for the challenge as he won his third pole of the season with a blistering lap time of 1:55.361.  The rest of the Class B field realized they would have to drive a perfect race if they hoped to knock him out of the top position.  Patrick Guerin, Dean Moll, Tommy Rhyne, Jeff Thomas, Casey Carpentiere, Scott Husted, and James Prostell, Jr completed the starting lineup for the Class B grid.
The Suzuka Circuit contains seventeen corners in a 3.6 mile "figure 8" layout.  It was built as a test track for Honda in 1962, and it is a brutal track for multi-class racing.  Although passing zones are few and far between, the RSR members once again demonstrated their excellent driving skills as they completed a total of 333 laps of racing while collecting only 53 incidents points.  Clean racing is rewarded in the RSR scoring system, and the bonus points earned in incident free events came into play once the final scoring was tabulated.
Entering the event in 4th place in the Class B championship, Husted hoped a clean race would secure his position in the final standings.  Normally a very careful driver in the opening laps, Husted, having never raced before at Suzuka, pushed his Corvette to the limit on the first lap and paid dearly for the error.  Dipping his left side tires off track between turns 12 and 13 he spun hard into the right side railing before his out of control car came back onto the track and almost hit Prostell's Corvette.  Husted retired from the race and spent the rest of the evening watching his competitors battle for points.
Moll was the next Corvette driver to have trouble.  Like Husted, Moll was hoping for a clean run to secure his lead over Carpentiere in the championship battle.  The stress might have been too much, because Moll made an uncharacteristic mistake as he entered turn 13 on lap four.  He over-corrected and slid through the grass to avoid damaging his car, but lost position to Prostell in the process.  Moll appeared to have shaken off the error, but his night ended three laps later when his car was heavily damaged in an incident at the exit of turn nine.
Prostell almost followed Husted and Moll into the garage on lap seven when he miscalculated his pace during a daring pass of Carpentiere in turn 10.  Going off track to the left side of the road, Prostell slid through turn 11 and hit the outside barrier.  Carpentiere got his position back as Prostell slowly rejoined the race.  Prostell had another scary moment when he exited turn 7 with too much speed on lap fourteen, but he avoided damage and continued racing without further incident.  Weiss, who had shadowed Daul for the first 8 laps of the race, passed Terry and was in 5th place of the HPD field when he went wide exiting turn 13b on lap nine.  He was forced to retire after his car spun back across the track and hit the inside wall.
Carpentiere was in 4th place of the Corvette field when he braked and downshifted into turn 1 of lap twelve.  His normally reliable Chevrolet engine blew under the pressure, forcing Carpentiere to retire from the race.
Class A results – Final Season Standings
Vincent finished the season with a perfect record of eleven wins in eleven starts when he crossed the line 34 seconds ahead of Turner's second place car.  Turner finished the race with a 17 second lead over the third place car of Koscielniak.  Feldman (4th), Daul (5th), and Sutcliff (6th), were the final HPD drivers to cross the line on the lead lap.  Galica (7th) was scored one lap down, while Kabela (8th) was scored two laps down.  Weiss (9th) retired early and was scored 16 laps down.  No positions were exchanged amongst the top 5 finishers, who all finished in the same place that they started the race.
In the final standings, Vincent held a 10 point lead over 2nd place for the championship.  He led 88% of the laps driven in the 11 races he competed in.  Koscielniak edged out Turner by one point to earn 2nd place in the final standings.  Turner won two poles and one race, but Koscielniak's consistency gave him a higher finishing average (2.8 to Turner's 4.7).  One extra bonus point Koscielniak earned for clean racing,  turned out to be the difference between the two drivers.
Turner was pleased with his final effort of the season, and confident about his chances in Season Three.  "We are looking forward to next season.  The TeamDraft Batmobile got off to a dismal start this season, but we regrouped and managed to salvage a podium finish. We'll take that momentum into Season Three!"
Daul secured 4th place in the final standings.  He finished the season with 10 top-5 finishes and zero penalty points.  "Storm Front Racing knew we needed to finish the race cleanly to score the maximum number of points for both drivers.  Brad had the field covered in practice, and Turner was outpacing us both once the race got started, so John and I altered our pit strategy to avoid traffic.  Finishing 2nd and 4th in the final standings is a great way to cap our season!"
Sutcliff ended the season in 5th place, just one point ahead of Feldman.  Clean driving proved to be the difference, as Sutcliff's zero penalty points and seven bonus points outpaced Feldman's record of four penalty points and three bonus points.  "Andy, Divi and William battled me hard all season.  Any one of us could have finished in 5th place, so I consider myself very lucky to have outpaced such a talented group of drivers to this spot.  I am really looking forward to next season!" Feldman agreed, commenting that "this season's level of competition was the best yet at RSR.  This is a great bunch of racers, and finishing within points of Ed is a satisfying accomplishment.  I hope that my teammate Jim Albertson recovers soon and is healthy enough to drive at some point next season.   I'd also like to wish Kevin Kyle a speedy recovery.  I hope he's back in the seat soon."
Feldman (6th), Galica (7th), Kabela (8th) were the only other drivers to complete enough events to compete for the top-5 championship positions.  Jeff Sharp (9th) actually had a higher finishing average than four of the drivers who finished ahead of him in the final standings.  Weiss (10th), Joshua Friedrichs (11th), Kevin Kyle (12th), Gary Jorgensen (13th), David Berry (14th), Andrew Gantman (15th), Brian Irby (16th), Terry Schmidt (17th), Bill Pawluckie (18th), and Bill Hadden (19th) rounded out the final standings.
Feldman earned the "Ironman" award, completing 781.948 miles during 12 events.  Sutcliff earned the "Good Hands" award, finishing the season with an Incident Per Lap average of 0.5.  Kabela earned the most bonus points, completing 8 events without incident.  Of the eight drivers who completed nine or more races, only Daul and Sutcliff managed to finish the season without incurring a penalty for incidents.
Class B results – Final Season Standings
Hastings earned his fourth victory of the season by avoiding trouble and crossing the line ahead of Guerin.  "I've done a lot of racing at this track and was confident my experience would be an advantage.  We had a scare on lap twenty when I had to drive into the dirt to avoid contact with Brad, but other than that, this was a great race.  I had a very comfortable lead most of the time and was able to give the HPD drivers plenty of room when they caught me."
Guerin crossed the line in 2nd place.  He was followed by Rhyne (3rd) and Thomas (4th).  Prostell (5th) and Carpentiere (6th) finished a lap down to Hastings, while Moll (7th) and Husted (8th) both retired from the event after suffering extensive damage in early race incidents.
The battle for supremacy in the Corvette field went down to the wire.  Hastings, Rhyne, and Guerin all showed flashes of brilliance, but Hastings outpaced the field during the last half of the season and earned just enough points to edge out Rhyne by two points in the final standings.  Both drivers had a finishing average of 2.4, but Hastings had four wins to go with his 12 top-5 finishes, plus six bonus points for clean driving.  Hastings led 33% of the laps he completed while Rhyne led 30% of his laps.  Hastings won the "Ironman" award, completing 738.274 miles during twelve events.
Rhyne finished the season with three wins and nine top-5 finishes.  He was the only Corvette driver to complete the season without collecting a penalty point.  His incident per race average of 1.3 earned Rhyne the "Good Hands" award.
Guerin finished seven points behind Hastings to earn 3rd place in the final standings.  He collected six poles, four wins and 10 top-5 finishes, and had a higher finishing average (2.3) than Hastings and Rhyne.  Only penalty points prevented Guerin from claiming 2nd place.
Husted finished 30 points back and in 4th place.  He was the only other Corvette driver to complete all twelve races.  Husted had eight top-5 finishes.
Moll finished 38 points back and in 5th place.  He won one race, had six top-5 finishes, but collected 14 penalty points in eleven events.
Thomas (6th) earned five top-5 finishes to outpace Carpentiere (7th).  Greg Harris (8th), James Prostell (9th), Reed Rundell (10th), and Andrew Humphrey (11th) rounded out the final standings.
Next Race
RSR drivers enjoy a five week break before returning to action on September 6, 2012.
Results / Standings / Video coverage
Race Results:  http://rsr.ileaguerace.com/champ/show_event_result/Red-Sox-Racing-League/1556
League Standings (2012 – Season Two):  http://rsr.ileaguerace.com/champ/show_champ/Red-Sox-Racing-League/285
League Video Site:  http://www.youtube.com/user/draftin11
---
You may also like...
---