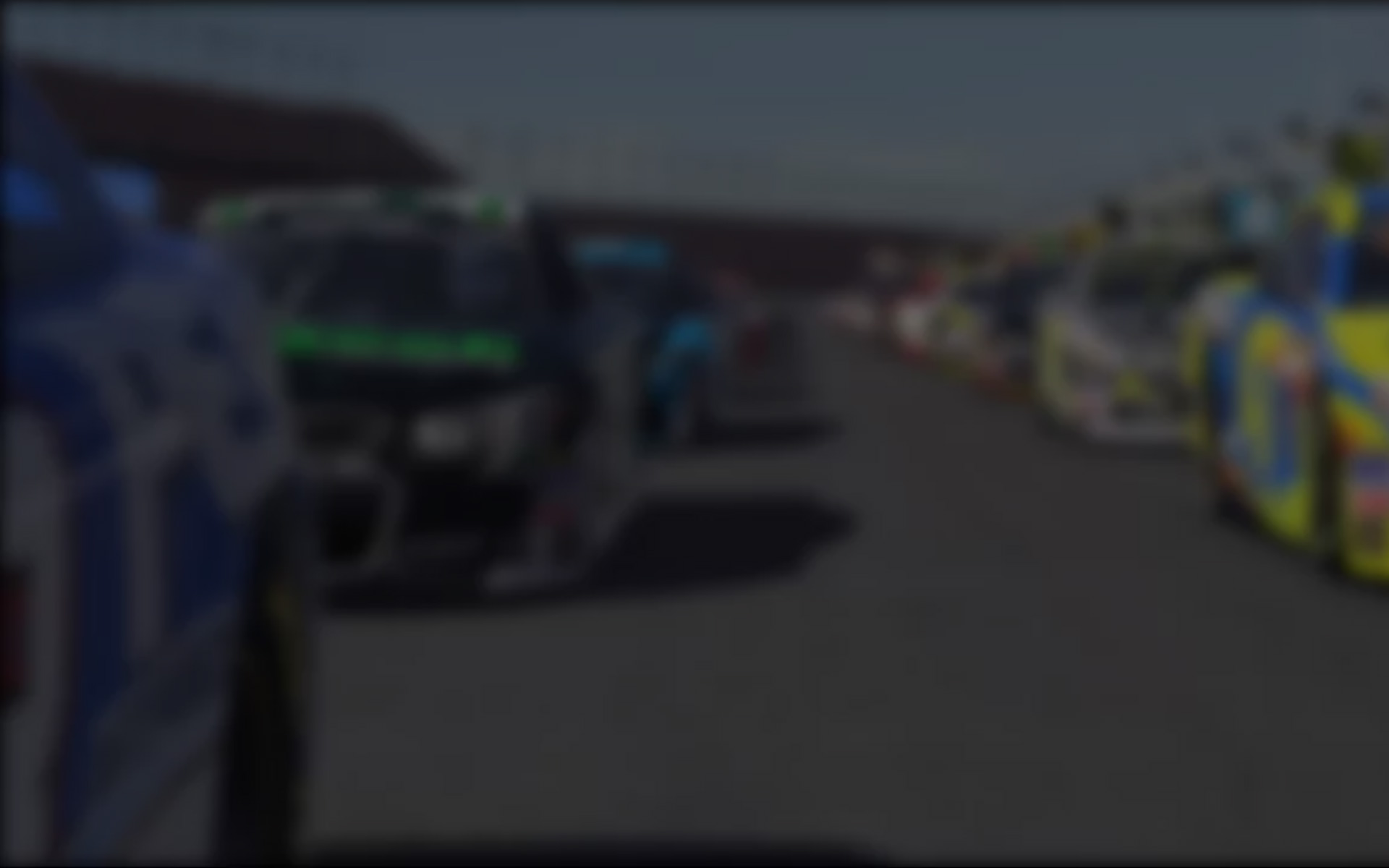 Season Four of 2009 was among the most hotly contested seasons in the history of iRacing.  As is usually the case, a number of online racers scored big in multiple categories, most notably Rusty Greer and Jesse Atchison.  Greer took top honors in SK Modified racing and time trials, besting Charles Cosper and David Oliver on the racing front, and Matteo Bortolotti and a fierce battle for third between Timothy Heard and Corey Riley in time trials.  Greer also won the Late Model race series ahead of Chris Dugan and Scott Rutherford.  In Late Model time trials, however, Greer could do no better than fourth behind Blake Brown, Toby "misterfast" Jenkins and Cosper.
For his part, Atchison took top honors in Impala Class B Cup racing and Chevy Silverado Championship time trials, coming home ahead of Greg Spears and Sandeep Banerjee in the Impalas and Dave Brown and Jani Penttinen in the Silverados.  However, he finished second to Josh Berry in the Silverado racing and ahead of Tyler D. Hudson and third behind Tim Hatley and Richard Webster in Impala Class B time trials.
In addition to finishing second to Greer in SK Modified racing, Cosper captured the iRacing Advanced Legends Cup racing title from Tyler Castle and Jake "the Snake" Stergios, took third in Late Model racing and second in Silver Crown racing.
Other drivers enjoyed more concentrated success.  Vesa Saarela, for example, took top honors on Star Mazda racing and time trials.  On the racing side he finished ahead of Andre Boettcher and Pascal Dukers while besting Marko Suokas and Kevin Law in time trials.  Similarly, Luca Ceretti triumphed over Shuji Aratani in both iRacing Prototype Challenge racing and time trials, with Sven Mitlehner coming third in racing and Mitchell Abrahall collecting the final podium spot in time trials.  Elmar Erlekotte was another double champion, taking the Spec Ford Racer Challenge racing title over Sven Eckhardt, Chris Hughson and Mark Daddio, and topping Daddio and Jerome Dubedout in Spec Ford time trials.
Mike Kadlcak nearly joined Saarela, Ceretti and Erlekotte as a double champion, winning the Radical Racing Challenge time trials from Roger Owen and Klaus Hörbrand but finishing second to Aleksi Elomaa in racing with Petteri Kotovaara third.  Ditto Andreas Leicht, who copped the Skip Barber Series time trials ahead of Simon Edwards and Elmar Erlekotte and finished between winner Marcus Jira and Toni Härkönen in racing.  Likewise, Bruno Le Doare finished second to defending champion Wyatt Gooden in VW Jetta TDI Cup racing (with Samu Snabb third) but captured the time trial competition over Esben Kim Jahn and Abrahall.   In keeping with that theme, Jeffrey Rietveld claimed the inaugural IndyCar Series time trial crown over Richard Walker and Aubrey Magill but had to be content with second in the IndyCar racing as Richard Crozier took the title with Ryan Murray third.  And Pete Ness took the Classic Lotus GP time trial championship over Paulo Stella and Bas Westerik but could do no better than fourth behind Oliver Merschky, Steve Kasimatis and Klaus Ellenbrand in the Lotus racing competiton.
Not quite so fortunate was Alan Binder who finished third in Silver Crown racing behind Vinnie Sansone and Cosper and second in a Silver Crown time trials competition that saw Dave Hoffman capture top honors and Harold Linville place third.
The spoils were more widely distributed among a host of iRacers in GT Championship and Impala SS Cup competition.  Klaus Kivekäs copped the GT Championship championship ahead of Max Dell'Orco, Alberto Baraldi and Dan Green, while Len O'kell bested Nolan Scott, Steve Meier and Simon Black in GT time trials.  Finally, the Impala SS racing title went to Josh Berry who bested fellow pro iRacers Ray Alfalla, Josh Parker and Brad Davies while Dana Wymer topped a similarly strong contingent headed by Kirk Hapke, Jeff Dukehart and Bryan Nevil in Impala SS time trials.
---
You may also like...
---