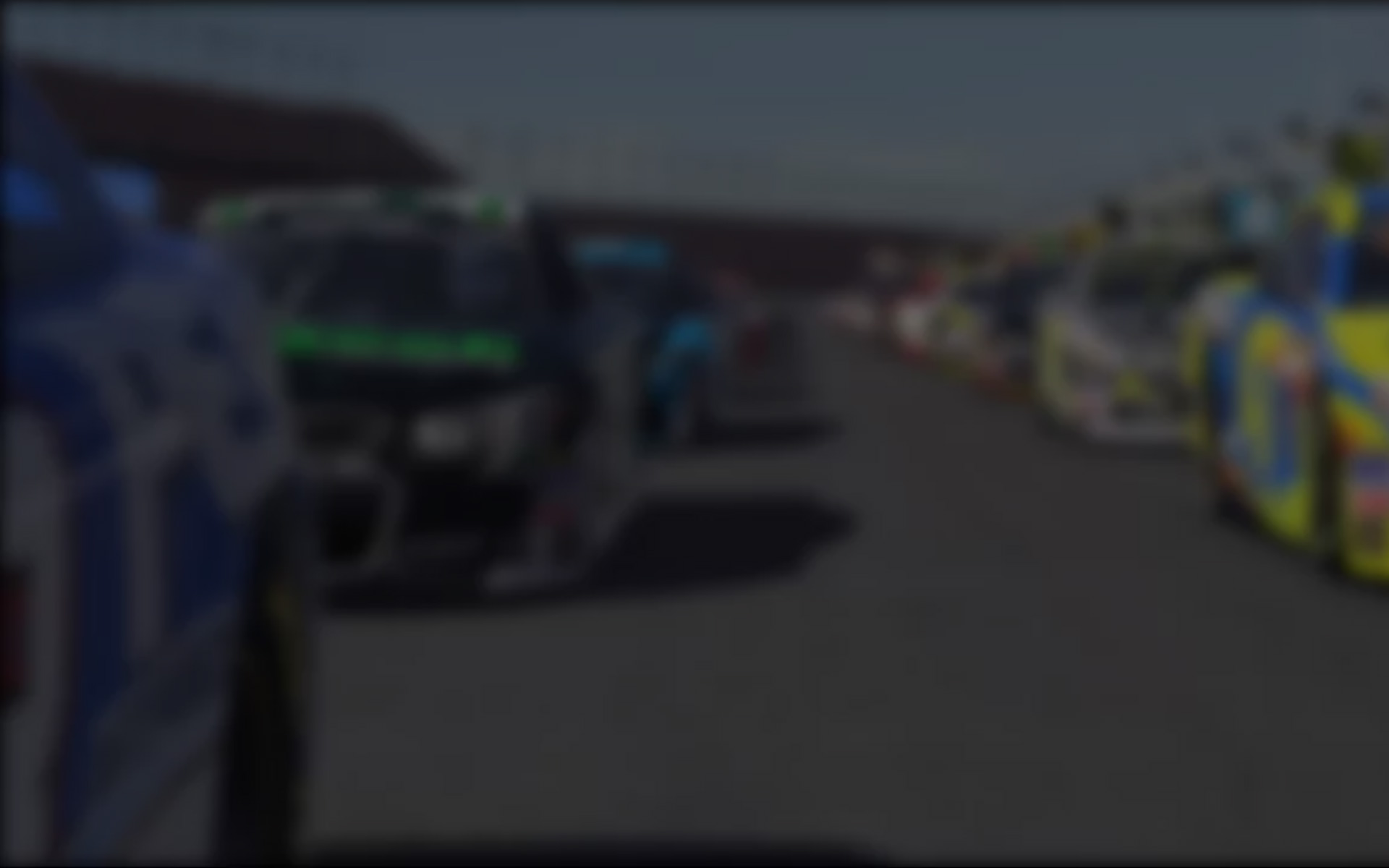 Week Eleven of the 2015 Season 1 iRacing.com IndyCar Oval sent the series Homestead-Miami Speedway. A total of 112 sim-racers took to the track near Miami Beach throughout the week. Aero-push, cautions, handling, lap traffic, pit road entrances and exits, pit strategy and tire wear were just some of the storylines that played out throughout the week of IndyCar sim racing in South Florida.
Christopher Demeritt (New Jersey) started on pole with Vick Caudill (Michigan) on his outside, while Nigel Marneef (Benelux) started third with Connor Cross (Ohio) fourth and Brandon Trost (Pennsylvania) rounded-out the top five starting positions.
Even as Demeritt got off to a good start, Marneef pulled alongside his championship rival Caudill. Marneef easily cleared Caudill in Turns One and Two with Trost in tow. Trost jumped to Marneef's outside as Caudill fended-off Niles Anders (Plains) and Cross. Marneef pushed up the track and lost his momentum, allowing Caudill to drive-by on the outside. Anders also looked to Marneef's outside, but fell back in line off of Turn Two; he renewed his efforts to pass Marneef into Three, this time on the inside, only to fall back in line again.
Back up front, Caudill caught Trost and dived low to make the pass. Trost attempted to use the draft to crossover Caudill entering Turn Three, only to push high, losing momentum. Marneef saw an opportunity but was unable to clear Trost in Turns One and Two.  The sim-racers drove side-by-side into Three and Four, where Marneef pushed and relinquished the position to Trost. Undeterred, Marneef, tried again and again to reclaim his position from Trost, before finally clearing him on Lap 19. Trost attempted to crossover Marneef, only for a caution to interrupt the battle as Christian Steele (California) slapped the outside wall in Turn Four. Steele pulled low on front stretch, as he struggled to maintain control of his wounded Dallara DW12, only to drift into the grass and hit the inside wall, before flipping back onto the racing surface.
Everyone elected to pit on the ensuing yellow, with Trost leap-frogging Marneef on pit road. On the restart, Demeritt wasted no time surging ahead of his pursuers, as Trost dove under Caudill into Turn One as Cross and Tim Doyle (Atlantic) hounded Marneef for fourth. Cross cleared Marneef off of Turn Four, while Doyle fell back in line. Marneef immediately repassed Cross on the outside, with Doyle following suit. Up ahead, Caudill dove underneath Trost for second, easily clearing him off of Two. Trost attempted to repass Caudill only to fall back in line.
The battle for fourth continued as Doyle dove below Marneef, only for the European to immediately crossed back under to reclaim the position. The two sim-racers continued this dance as they swapped positions on track repeatedly over the next seven laps. The battle ended on Lap 35 when Doyle was unable to draft back past Marneef. This left the only battles on track further back as Gary Borkenhagen (Midwest) and James Gerity (Carolina) disputed eighth place; that is until Gerity drifted up into the outside wall in Turns One and Two.
The field soon spread out as the race took on a fast pace. During this time, Marneef slowly ran down Trost, and easily passed him on the outside on Lap 55 as green flag pit stops commenced.  Doyle was the first to duck onto pit road, with Trost hitting pit road a lap later, and coming back on track just behind Doyle. The two battled for position as green flag pit stops continued. Demeritt finally pitted on Lap 60, relinquishing the lead over to Caudill who was destined to stop two laps later, handing the lead back over to Demeritt.
Following the stops, Caudill and Marneef rejoined behind Trost and Doyle. Caudill slowly reeled-in Doyle and passed him on Lap 70 with ease. Caudill then set his sights on Trost, who was being held-up by the slower DW12 of Gerity. Trost finally cleared Gerity as Caudill arrived on the scene. Caudill dived below Trost in his attempt to reclaim second, finally getting the job done several rounds later on Lap 78.
Meanwhile, Marneef was working on running down Doyle and Trost as well. He finally caught and passed Doyle on Lap 79, then went to work on catching Trost for third. Marneef slowly caught Trost, and finally passed him on lap 83 with relative ease even as Doyle also fell behind Anders coming to the final laps.
With only ten laps to go, Demeritt caught lapped traffic in the form of of Seth Eggert (Carolina), while enjoying a 3.2s second lead over Caudill. Demeritt slowly crept closer to Eggert, but was unable to find a way by as Caudill chipped  away at the lead to the tune of .4s a lap. With only five to go, Demeritt's lead had shrunk from to just .7s over Caudill when Eggert pulled aside, allowing the two leaders to get past. Although Caudill continued gaining on Demeritt it was too little too late as Demeritt took the win by .234s.
Demeritt earned 257 points for his win over Caudill in the 4154 Strength of Field event. Marneef finished third with Trost fourth, while Anders rounded-out the top five finishing positions. As for Caudill, his second place finish brought him to just five points behind Marneef in the standings going into the final week of the season.
Steele had the tough break of the race, ending up in fourteenth and last, after starting ninth. A total of 11 sim-racers saw victory lane throughout the week, with Ryker Anderson (Indiana) winning a week high six races before the series packed-up from South Florida for the virtual trip north to the legendary Indianapolis Motor Speedway for the season finale.
---
You may also like...
---