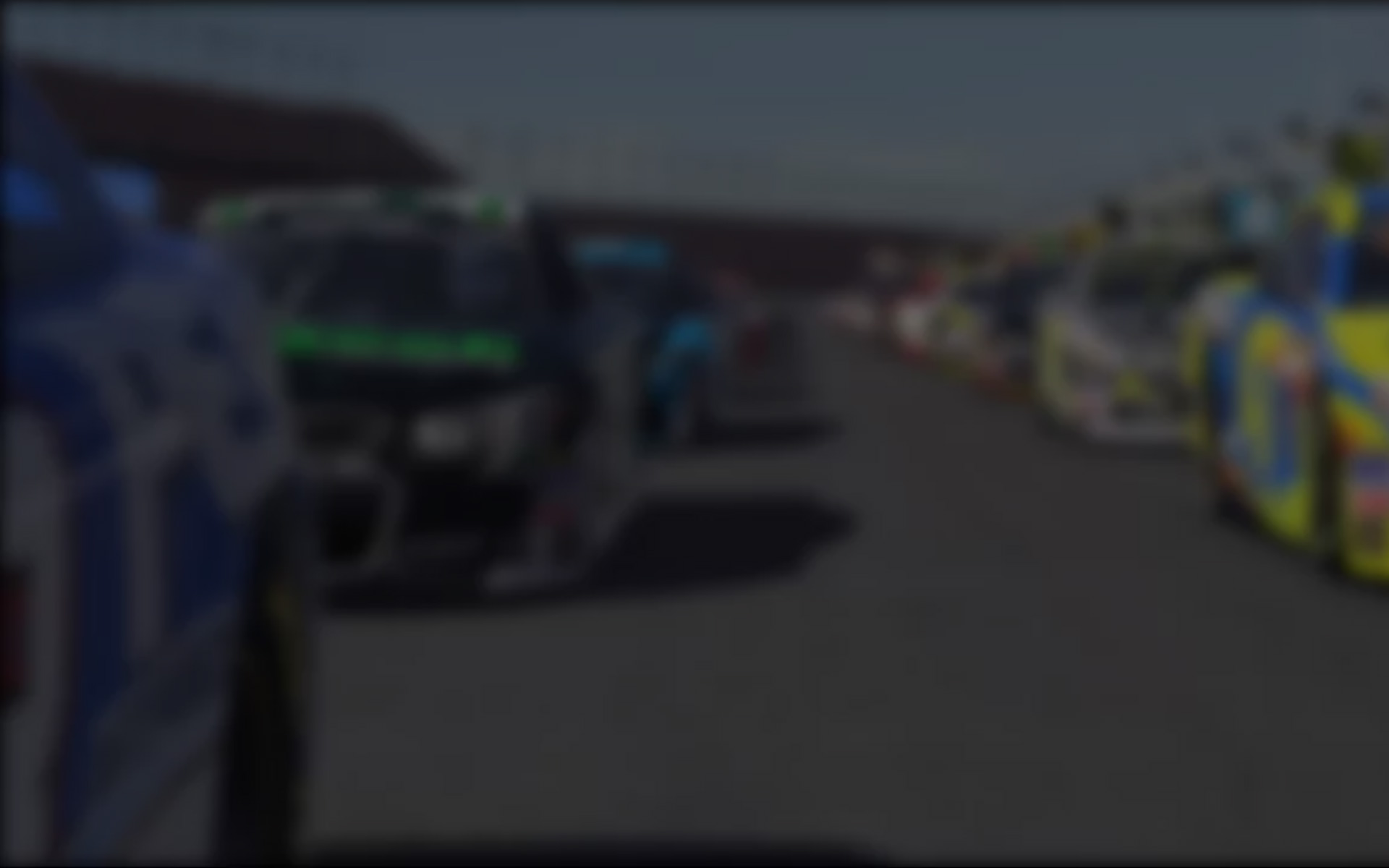 Round 12 of the iRacing.com Cadillac Cup would see the battle for second position well and truly alive.  Two-time champion Dylan Sharman had a 160 point lead over Nathan Moore and Carlos Reyes Aiguadé and was looking like he would be able to hold on to claim his third straight title. 127 sim-racers took to a race during the final week with 57 of them taking part in the qualifying and 52 also to participating in the time trial competition.
Qualifying Top 10
Qualifying for the final round was lead by Aiguadé with a new lap record of a 1:29.408 with team mate Xavier Cuartero Silvente second on a 1:30.021. Pavel Okhrimenko was third fastest just ahead of the Cadillac CTS-Vs of Moore and Michael Engelage in fifth. Kristopher Hen was sixth while Robert Ganley and Luis Muñoz Sempere2 the only rookie driver inside the top 20 qualifiers. Daniel Herrera and Dan Kelly would round out the top 10.
SOF Race of the Week:
The biggest SOF race of the week (3289) took place at 20:30 GMT on Monday night.  Aiguadé led from start to finish with Silvente and Okhrimenko rounding-out the podium positions. Moore finished just behind in fourth while Engelage beat Ganley to the line by a second to finish fifth. Hen and Reuben Bonnici would round-out the lead lap finishers with Nils Jordan and Maik Rogin both finished a couple laps down.
Top 10 Point Scorers for the Week:
Silvente finished the final round with 176 points ahead of Aiguadé on 159, while Okhrimenko finished the week with 154 points. Moore was fourth with 132 just ahead of Nikita Gorlov on 130 in fifth place. Ganley was sixth highest for the week while Andrey Loginov was seventh with 117 points as Engelage, Evgeniy Arinin and Zoli Brenner rounded-out the top 10.
Championship Standings – Top 3 Divisions
Overall Points top 5
1 – Dylan Sharman – 1349
2 – Nathan Moore – 1193
3 – Carlos Reyes Aiguadé -1191
4 – Pavel Okhrimenko – 1173
5 – Robert Ganley – 1080
Division 1 – Sharman leads with 1349 points with Moore taking second and was able to hold-off Aiguadé by two points.
Division 2 – Ganley leads Engelage by 66 points while Jens Christoffersen sits 122 points back from Engelage on 865.
Division 3 – Okhrimenko has extended his lead to 295 points over Jamison Sampaio Santos while Brenner is 94 points back in third place.
Time Trial Standings – Overall Top 5
Daniel Kelly5 leads the overall time trial competition on 746 with Marc Mateo 12 points back in second with Zoli Brenner in third with Ganley and Rogin rounding out the top 5.
I wish everyone has a good week break and goodluck to everyone in next season's iRacing.com Cadillac Cup!
---
You may also like...
---