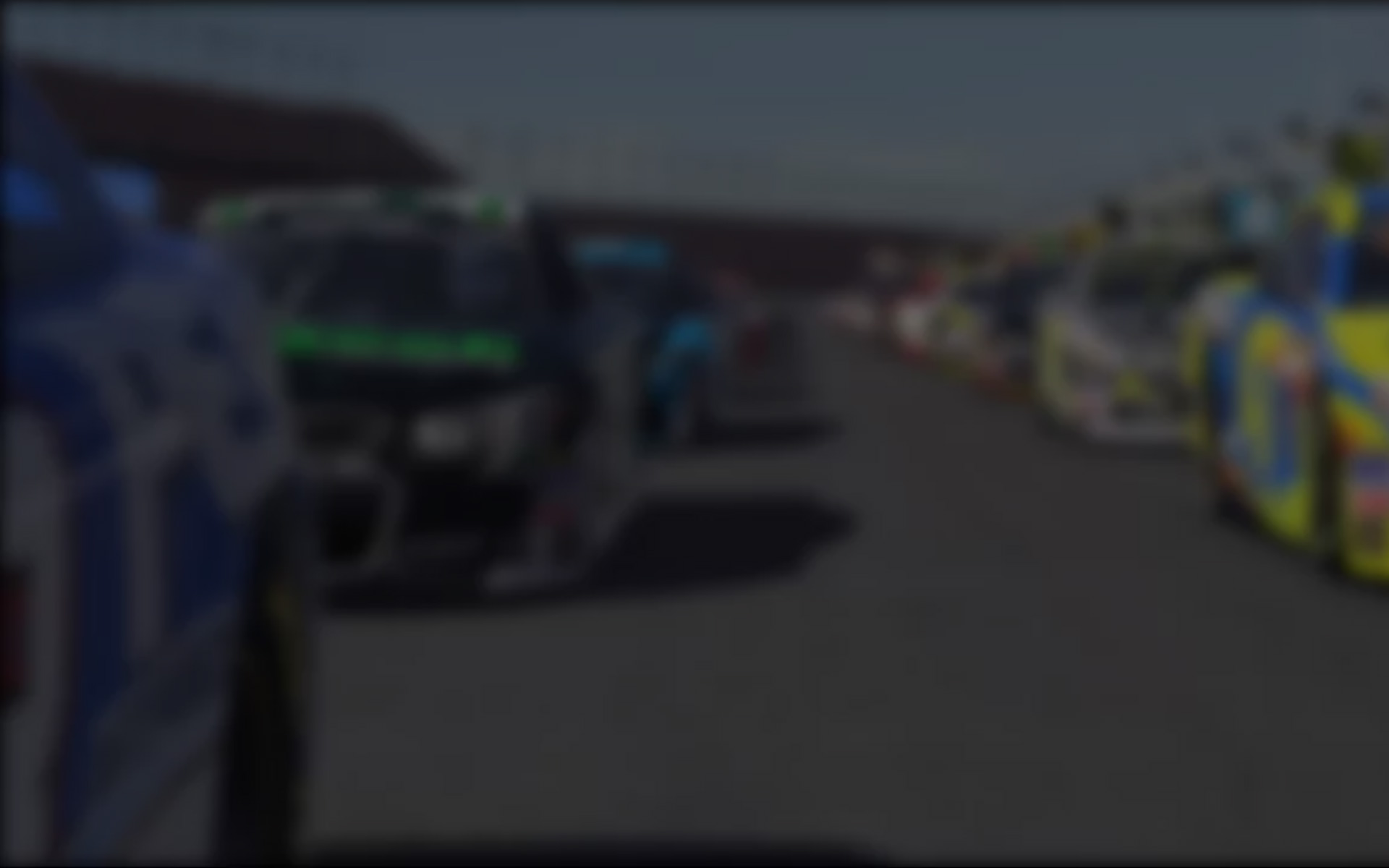 "Finally!"
After weeks of trying and many close calls, Dylan Sharman has come out on top of the NASCAR iRacing Tour Modified Series. Thompson International Speedway was the sight of Week Twelve and the Australia/NZ Club driver bested 94 other sim racers to take the win on the high banks!
Sharman came out on top of the highest rated race of the week as he was the winner of Saturday's 3222 sof race. Sharman made the winning pass on Paul Wisniewski with six laps to go and held on for the victory which would seal the top spot for the week. Wisniewski, who led 26 laps in the race, finished in second followed by Mitch Miller, 2011 Season Two champ Herbert Engelhart and Shannon Holbrook. The race featured four yellow flags but was run at a blistering pace which saw only two drivers on the lead lap at the completion of Lap 100. From this race, Engelhart was credited with fourth overall for the week with his 146 point total.
Sharman was ecstatic after the big win on Saturday, which gained him 201 points. "We went green with about 25 laps to go and it ended up going green till the end of the race," he explained. "I managed to get by (Wisniewski) on lap 94. It was a very fun race and was great racing with Paul. Congrats to Herb on the championship, he did a great job all season long!"
Wisniewski was second for the week, scoring 158 points after making a six pack of starts. The biggest of his two wins came in a 2469 sof race on July 23rd which saw him lead 67 laps to the checkers. Holbrook came home in second in the six caution, 13 car affair while Mike Iannarelli, James Hurtz and Tim Mazour completed the top five.
"It was a very fun race and was great racing with Paul. Congrats to Herb on the championship . . ." — Dylan Sharman
David Jaques' 150 point total from Week Twelve was good enough to net the New York racer third for the week at Thompson. His total came from a 2393 sof race on a busy Saturday in which he led 83 laps en route to the victory. Coming home in second was Dave Peterson followed by Miller, Ray Farlow and Guy West. The ten car field saw six caution flags. Meanwhile, Miller went on to start a total of six races for the week, coming home with a trio of victories and would complete the week with 135 points, the most of any non-Division One driver at Thompson.
Miller's three wins were the most of any driver of the week. Four drivers won a pair of races in Week Twelve, including Brandon Munroe, Sharman and Wisniewski. Royce Valley, Derek Robbie, Don Warrenburg, Jacques, Logan McKinzie and Troy Talman also came home with one final checkered flag of the season. Robbie was the busiest driver of the week, answering the call to ten green flags over the three days of competition. Jacques was the quickest in qualifying, posting a lap of 18.449 seconds around Thompson. His lap was better than that of Sharman, Talman, Kline and John.
The final point standings will see Engelhart as the point champion of 2011 Season Two over Brandon Salvatore by 192 points. "It was a great season and it is a real big accomplishment to beat the best of the best in the Tour Modifieds," said Engelhart of the title. "There's always someone new waiting in the wings each week to take a crack at knocking you off the top." Salvatore, who is also on Wide Open Racing was crowned as the Division Two champion while another one of their teammates Dave Peterson took home the Division Three crown after a Week Twelve push to best Iannarelli by six points.
"It is a real big accomplishment to beat the best of the best in the Tour Modifieds." — Herbert Engelhart, 2011 Season 2 champion.
Division Four went to Chuck Carter with Ricky Boser topping Division Five after twelve weeks of racing. John Gablinske beat Bob Winslow in Division Six by 28 points while James Hurtz is the Division Seven champion. Richard Jordan (Division Eight) and Kevin Sockow (Division Ten) each had sizeable margins of victory in their respective divisions, and Division Nine came down to just nine points between eventual champion Austin Grams and second place Daniel Knight.
Sharman also came away as the overall Time Trial winner, thanks to a perfect 800 points for the eight weeks that counted toward his score. Salvatore, Wisniewski, James Yates and Clint Walker completed the top five overall while Walker was awarded with the Division Two championship. Simon Walker, Jan Beyer, Bob Winslow, Sherwood Nye, Christopher Ebbs, Joshua Jewell, Brad Sanford and Gary Lounsbury all took home divisional title, winning in divisions Three through Ten respectively.
Season Three of the 2011 campaign starts on Tuesday, August 2nd at Toyota Speedway at Irwindale. Who will step up to the plate to challenge Engelhart for the title? Can Untamed Motorsports add another championship to their trophy case or can Wide Open Motorsports go back-to-back in the Tour Modifieds? Find out here, next season at inRacingNews!
Until then, keep the hammer down and we'll see you at the track!
---
You may also like...
---