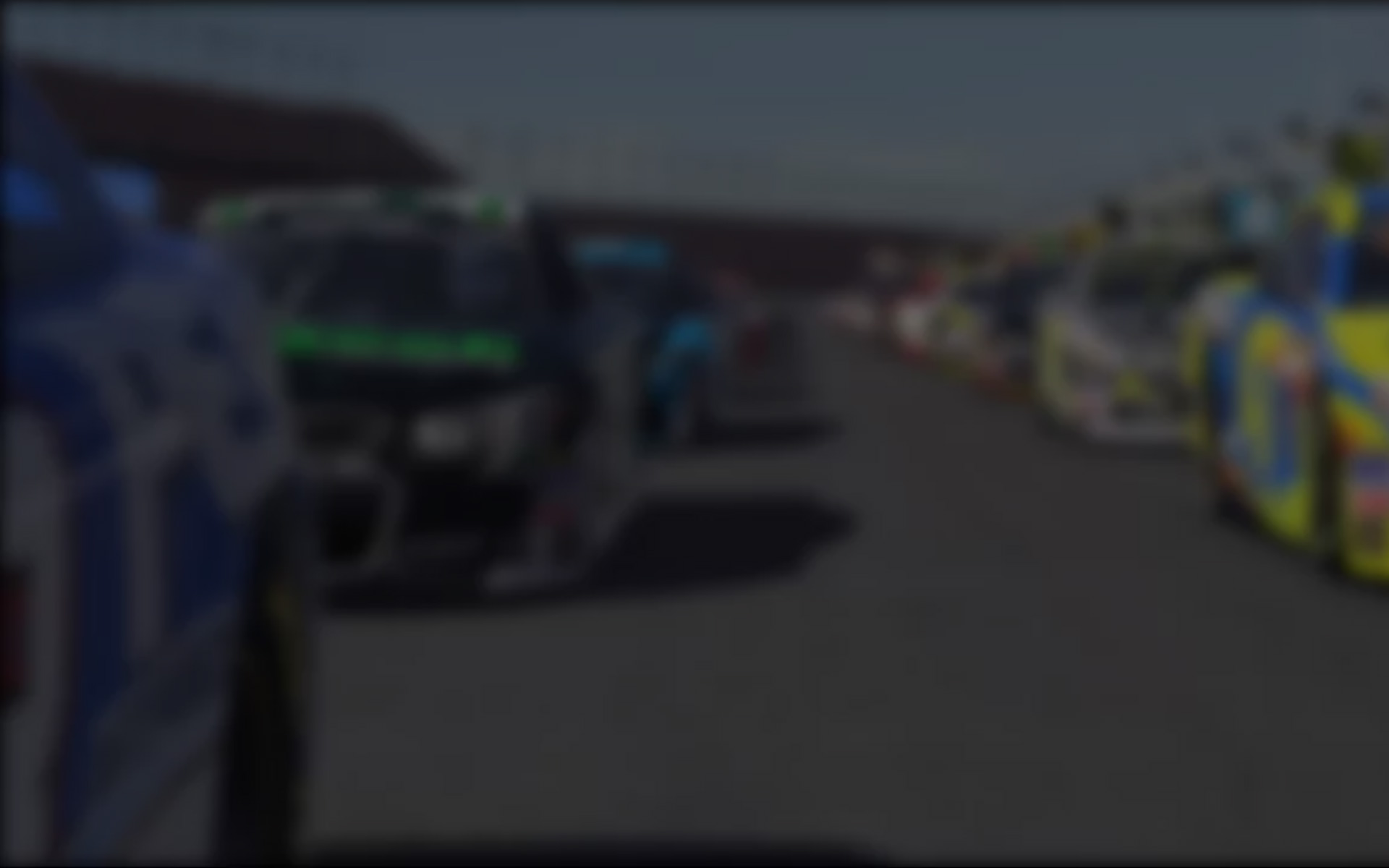 The NASCAR iRacing.com Class A Series sim racers made their way to the always tough Bristol Motor Speedway for Week Four of their season. Bristol is the first track on the schedule that has not matched the NASCAR iRacing.com Pro Series schedule, which translates to a bye week for many top competitors. With that being said, one of the top drivers on the iRacing.com service showed-up . . . and showed-up big.
That would be inaugural NASCAR iRacing.com Pro Series champion Josh Parker, who decided he wanted to take part in the rough racing Bristol has to offer. This was bad news for anyone looking to steal top honors of the week with many of the top ranked drivers taking the week off. Parker started two races, winning one of them, which earned the 206 points needed to put his name at the top of the pylon for the week. Parker came from twelfth starting position to nearly lap the field at the high-banked half-mile. Kile Gottula was the only driver besides Parker to finish on the lead lap, but even the Californian was at risk of losing a lap as the race closed.
Finishing second in his head-to-head battle with Parker, Gottula earned second place points on a week when 371 drivers took to the track. Otis Aldridge put in a third place effort, finishing in the top five in both of his starts, with Chris J Miller and Neil Quick taking fourth and fifth respectively.
Whenever cars hit the track at Bristol, the first thing that comes to mind is carnage, and for some drivers there was plenty to go around, witnesss the fact that two drivers collected over one hundred incident points apiece on the week, while sixteen drivers tallied up fifty or more —  far cry from the norm at mile and a half tracks where drivers have a little more room to do battle, and drive away with all four wheels pointed the same direction.
Many championship hopefuls utilized a drop week, not wanting to deal with the possible headache of Bristol Motor Speedway. iRacing.com takes into account that all tracks in this series do cost money, and at times more important things come up. So over the twelve week season drivers will count their eight best weeks, giving them the opportunity to still run for a championship while attending to other priorities — saving a couple bucks on content. This does provide a shake-up in the points, with many hopefuls dropping way down the ladder for the moment, with one less week counted towards their overall total. Drop weeks will start being accounted for after week eight of the season.
Ohio's Terry Garska once again led the service in NiCLAS starts on the week, with seventeen. Division Three's Brian Altman and Division Six's Gregory Bryant each started fourteen races. Despite the high number of starts, none of these drivers were able to record a win, but all were able to wrack-up the top fives.
Next week will provide some relief for many drivers hoping to compete in the NiCLAS, as the series heads to Georgia for a trip to one of NASCAR's fastest 1.5 miles: Atlanta Motor Speedway. This is obviously a drastic change from the half-mile of Bristol Motor Speedway. Speeds will top the 200mph mark heading off into Turn One at Atlanta, and with speeds like that, competitors will need a solid setup underneath them at slick, aging AMS.
Check back at inRacingNews.com for all your NiCLAS Week Five stats and updates.
---
You may also like...
---