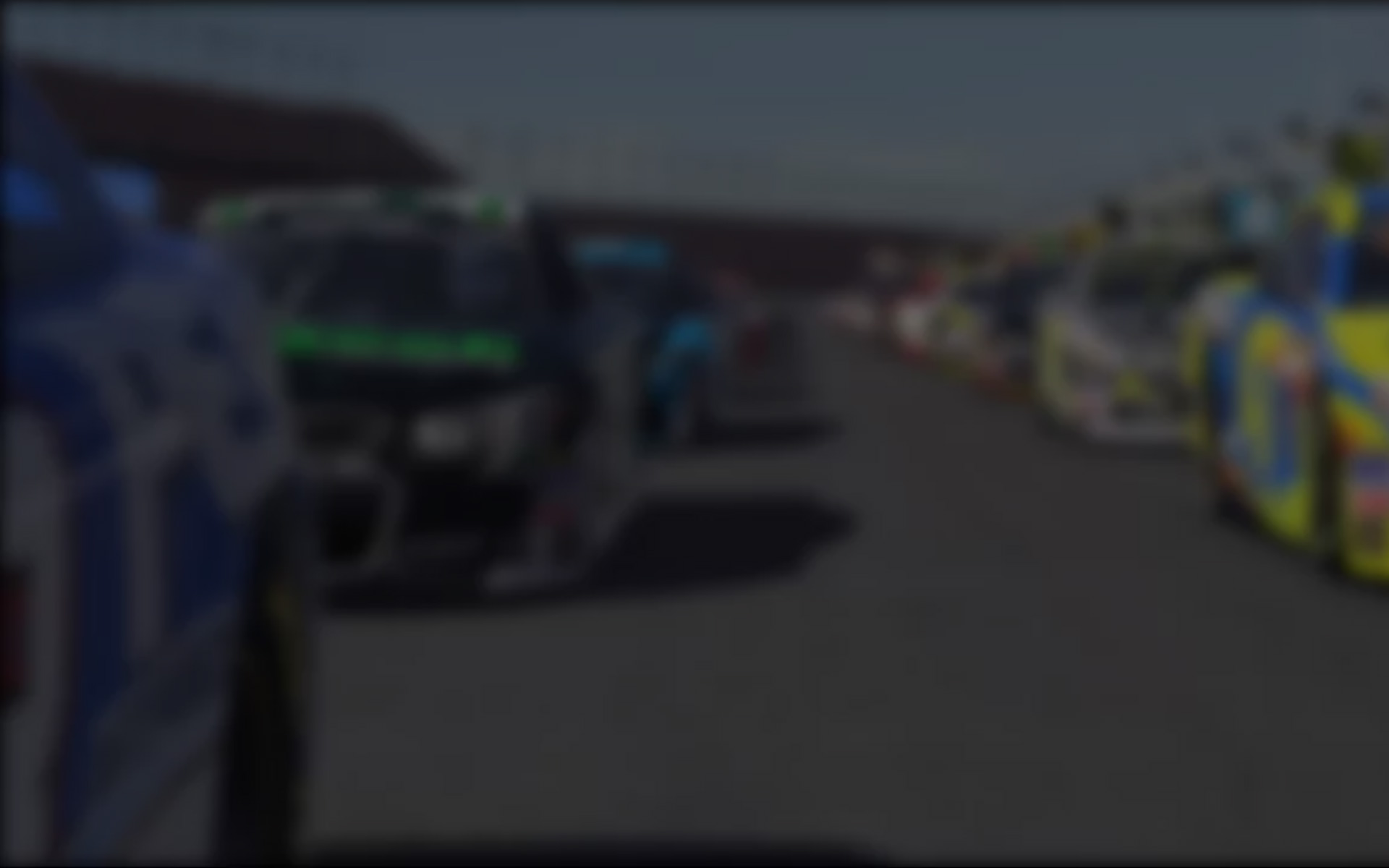 An eventful first half of the iRacing.com Silver Crown Cup has come to an end. Now, a countdown to "Crown" the champion is on. With only three different winners so far, the season has been a duel between two incredible drivers. On top of the dominance of the two sim-racers, only three tracks more than one mile in length remain in the season.
Last week, the iRacing Silver Crowns visited the Indianapolis Motor Speedway for a 100 mile contest. In a race that — shockingly — featured just a single yellow flag, Ryan Steele was able to pick up his first win of the season over Brett Reynolds. The win enabled Steele to move up to ninth in the standings, with Reynolds advancing to second.
Without drop weeks, the overall points are very spread out. Brandon Buchberger has a 122 point lead of second place Reynolds. After another 34 point gap, Paul Williams and Vinnie Sansone are separated by only three points in P3 and P4 respectively. And a mere four points behind Sansone lies Jeffery Mays. Suffice to say a big and heated battle is shaping up for the top five spots in the championship.
While scoring points and consistency are key to winning a championship, wins also help.  Sansone is leading the win counter, picking up five victories through the first six weeks of the season. Jeffery Mays also collected four wins outside the Thursday night SOF race. However, the current points leader, Buchberger, scored all three of his wins in the Thursday SOF races.
When it comes to racing on short tracks, cookie cutters, or superspeedways, safe and clean driving is the key. Among the top five points-getters, Williams has the lowest amount of incidents of any driver (13), while Sansone has also kept is nose relatively clean, only accumulating 14 incident points. In contrast, Reynolds, has 42 incidents over 18 starts, the most of any driver in the top five.
As for the remainder of the season, the winner of the championship will need to hone his short track skills, as half of the schedule features Richmond, Bristol, and New Hampshire, all for 100 laps. The other three speedways will feature 67 lap events at Kansas, Kentucky and Homestead-Miami Speedway.
We're only halfway through the calendar, and we've had a season's worth of excitement, passing, and especially carnage. Hope you can join the series at Richmond next week! Remember they're now Thursdays at 9:45PM EST after daylight savings time!
---
You may also like...
---