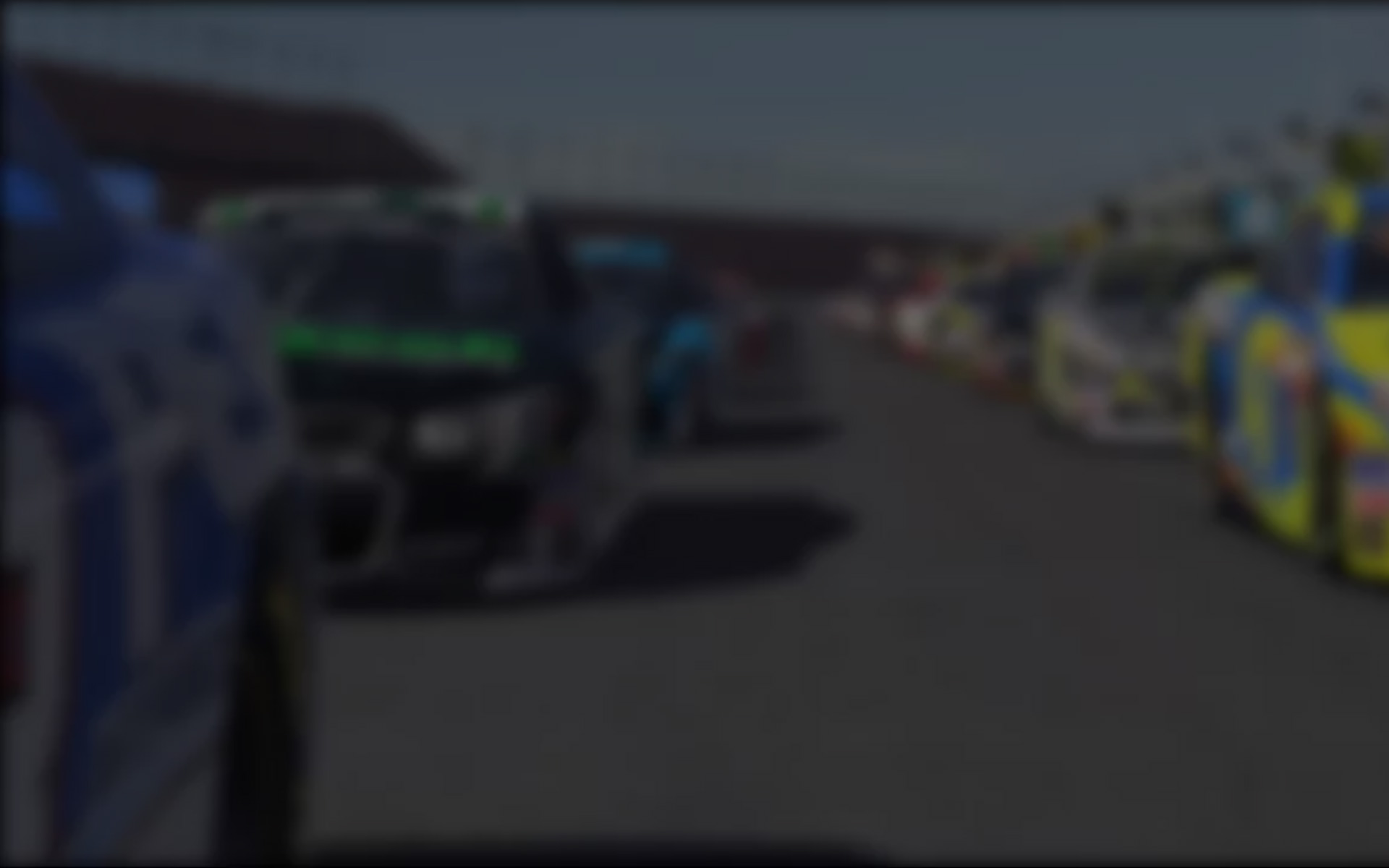 Rockingham is considered to be one of the most challenging oval tracks on iRacing, and the Silver Crown one of the most challenging oval cars on the service. With this kind of combination, drivers not only need to be on top of their game, but have a little bit of luck. This week proved no different.
At the start of the week, iRacing encountered multiple server problems causing SOF races across the site to be wiped out. Luckily on Thursday night the Silver Crowns were smooth sailing, server wise. The race, however, featured constant battles and carnage over the 100 lap contest.
Kyle Sterk (4) started on pole position beside Marc Pilon (1). After a slow start by Pilon, Sterk jumped to an early lead over Brett Reynolds (15) and Vinny Sansone (2). The battles didn't last long, as George Hagon (12) was an innocent victim from Dayton Gank (14) after he hit the wall into Turn Three, bringing out the caution on Lap Five.
From Lap Six to 33, there was no more than a two lap green flag run as numerous cautions involving many sim-racers unfolded.  The #10 of Nathaniel Reinke and #9 of Brett Waldrep tangled on the back stretch on Lap 10. Shortly afterwards, Brandon Buchberger self-spun the #5 car, bringing out another yellow on Lap 16 before a net code issue between Ian Seely (#11) and Marc Pilon on Lap 25 brought-out the third of the consecutive yellows.
During these yellows, none of the front runners chose to pit and Sterk still leads on the restart, lap 29.
Lap 33 saw disaster strike once again at The Rock. Coming out of Turn Four, race leader Sterk got very loose and collected Sansone. Both suffered heavy damage and handed the lead to Reynolds, but he too suffered small damage to his 'Crown.
Not shaken by the damage, Reynolds led the pack to the green on Lap 38 only for a resurgent Buchberger to grab the lead on Lap 40, just 34 laps after incurring  minor  fender damage in his first lap spin.
Meanwhile, the struggles continued for Seely when he hit the apron in Turn One and spun on Lap 42. Although the caution flew once more, there were no takers on the chance for a yellow flag  pit stop.
Just near halfway, Buchberger led the field to the final restart.  A brilliant jump enabled him to sail away from Paul Williams3, Reynolds and Nathaniel Reinke, who also had problems early in the race.  As Williams3, Reynolds, Reinke, and Ronald Williams (16) battled for second spot, Buchberger disappeared into the distance.
The other podium spots, however, were in no way settled.  Reynolds got a run on P.W.3 into Turn One, forcing him up the track as they headed into Turn Three.  Although Williams slipped back to fifth, he but quickly got back to fourth spot.  Not content with P4,  P.W.3 renewed the fight for third dueling with Reinke for nearly a dozen laps before taking the spot on Lap 78.
Williams3 now set off in chase of  Reynolds and second place.   P.W.3  soon caught Reynolds, but could make no impression,  trying to make a pass for 15 laps without success.
Thus Buchberger scored a fine comeback win at Rockingham, recovering from his Lap 16 spin to lead the final 60 laps despite damage from his early gaffe!  Congrats to all who participated this week.  We'll see you at Motegi next week!
Top 10 Overall Points following SOF race
01: Brandon Buchberger (196)
02: Brett Reynolds (182)
03: Paul Williams3 (169)
04: Brett Waldrep (163)
05: Nathaniel Reinke (156)
06: Brian Elmore (143)
07: Ryan Steele (142)
08: Ian Seely (130)
09: George Hagon (122)
10: Thomas Armstrong (117)
---
You may also like...
---