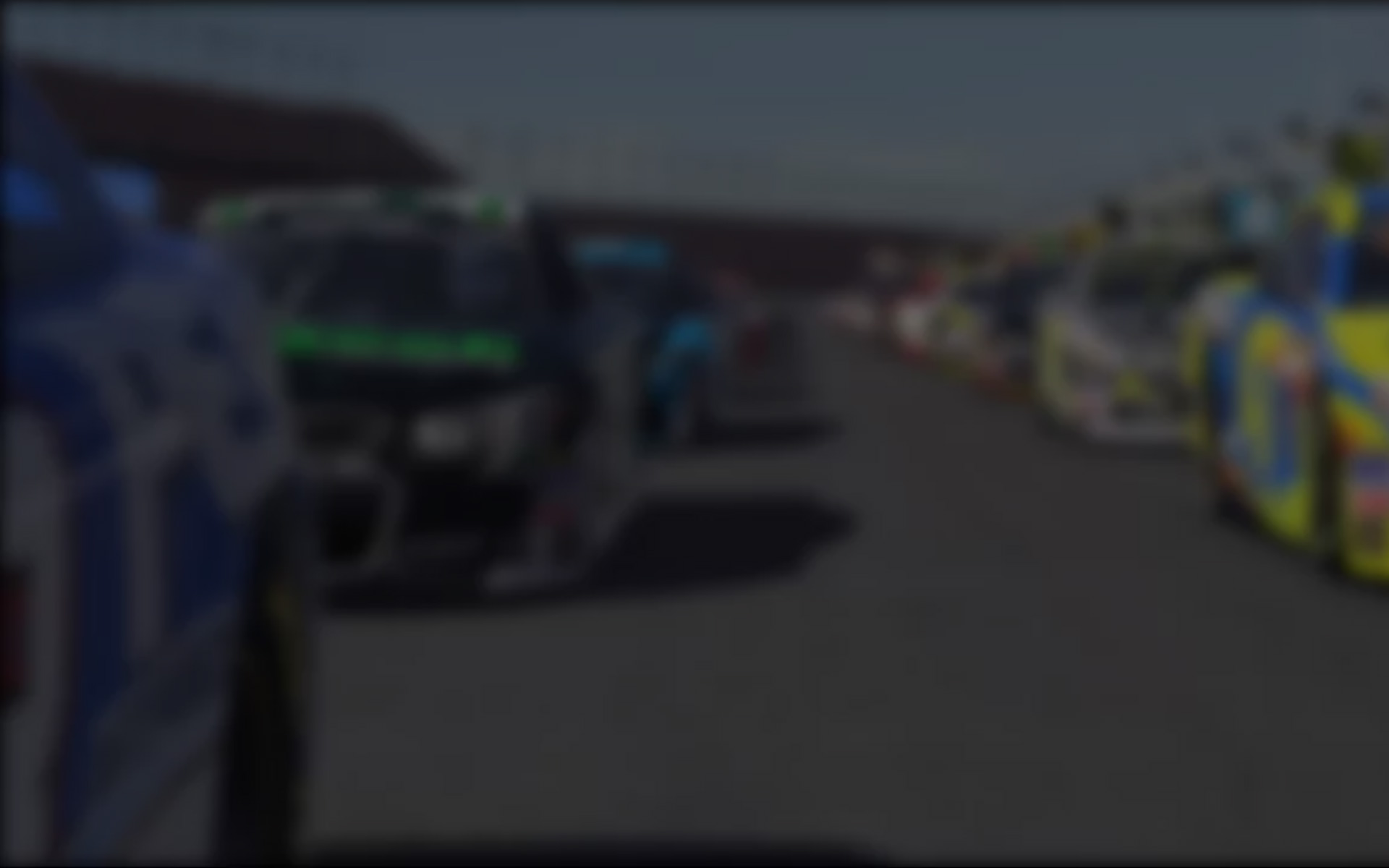 With the rumors that Irwindale Speedway in California may be destroyed, the iRacing.com Silver Crown Cup visited the virtual – and immortal- version of this historic track for a brawl that produced more carnage than ever. The 100 lap contest featured nine yellow flags for almost half the online race: 44 laps.
The Thursday night contest started with a tie for pole position between Paul Williams and Jeffery Mays, both of whom lapped at 15.991s. However, since he had a higher iRating than Mays at the time, Williams was awarded the pole. Third fastest Vinny Sansone was extremely close to pole position as well, only .002s off the fastest time.
As Williams led the field to the green flag, Sansone continued last week's hunt from Phoenix, quickly getting around Mays to run second to Williams got back to their usual ways. But before the battle could resume in earnest, Mays and Dayton Gank executed near-identical spins off of Turn Four, bringing-out the yellow flag.
Williams led the field of sim-racers back to the green on Lap Six with Sansone hot on his tail. Meanwhile, Brett Reynolds and Thomas Warluga battled for third behind the two leaders before the treacherous Turn Four struck again on Lap 12: Waldrep spun, collecting Ian Seely and Robert Lewandowski, as well as Adam West.
The status quo held at the front, with Williams (again) leading Sansone on the Lap 19 restart.  With the caution count already at two before reaching quarter distance, and a déjà vu from Phoenix International Raceway last week, Sansone was starting to get impatient, looking for an opportunity to pass Williams. After a few unsuccessful attempts, lapped traffic came in to play and, with Paul being held up by a slower car on Lap 29, Sansone made the pass.
The next 23 laps were marked by carnage up and down the field.  Turn Four showed its teeth again on Lap 31, as Daniel Murphy spun. Soon afterwards, Week One winner Brandon Buchberger tapped Brett Reynolds, sending him spinning and, nine laps later, Jeffery Mays tapped Thomas Warluga in Turn Four.
On the restart, the second-placed Williams got terminally loose and spun in Turn Four, collecting Buchberger, Ryan Steele, and Robert Reynolds. As the laps continued to count down, Sansone motored into the distance leaving Dayton Gank and Brett Reynolds battling for second. With only 16 to go, Mays pushed a bit too much in Turn Four and spun, and giving the field one more shot.
With blanks, as it turned out.  The final restart again saw Sansone lope away from the field to take the win from Gank, Wargula and Buchberger with George Hagon completing the top five.
Next week, the iRacing.com Silver Crown Cup travels to the center of all racing: Indianapolis. See you there!
Points following Week 5:
1: Brandon Buchberger (811)
2: Brett Reynolds (665)
3: Vinnie Sansone (658)
4: Paul Williams (654)
5: Jeffery Mays (633)
6: Brett Waldrep (627)
7: George Hagon (594)
8: Dayton Gank (534)
9: Brian Elmore (522)
10: Doug Berryman (489)
---
You may also like...
---