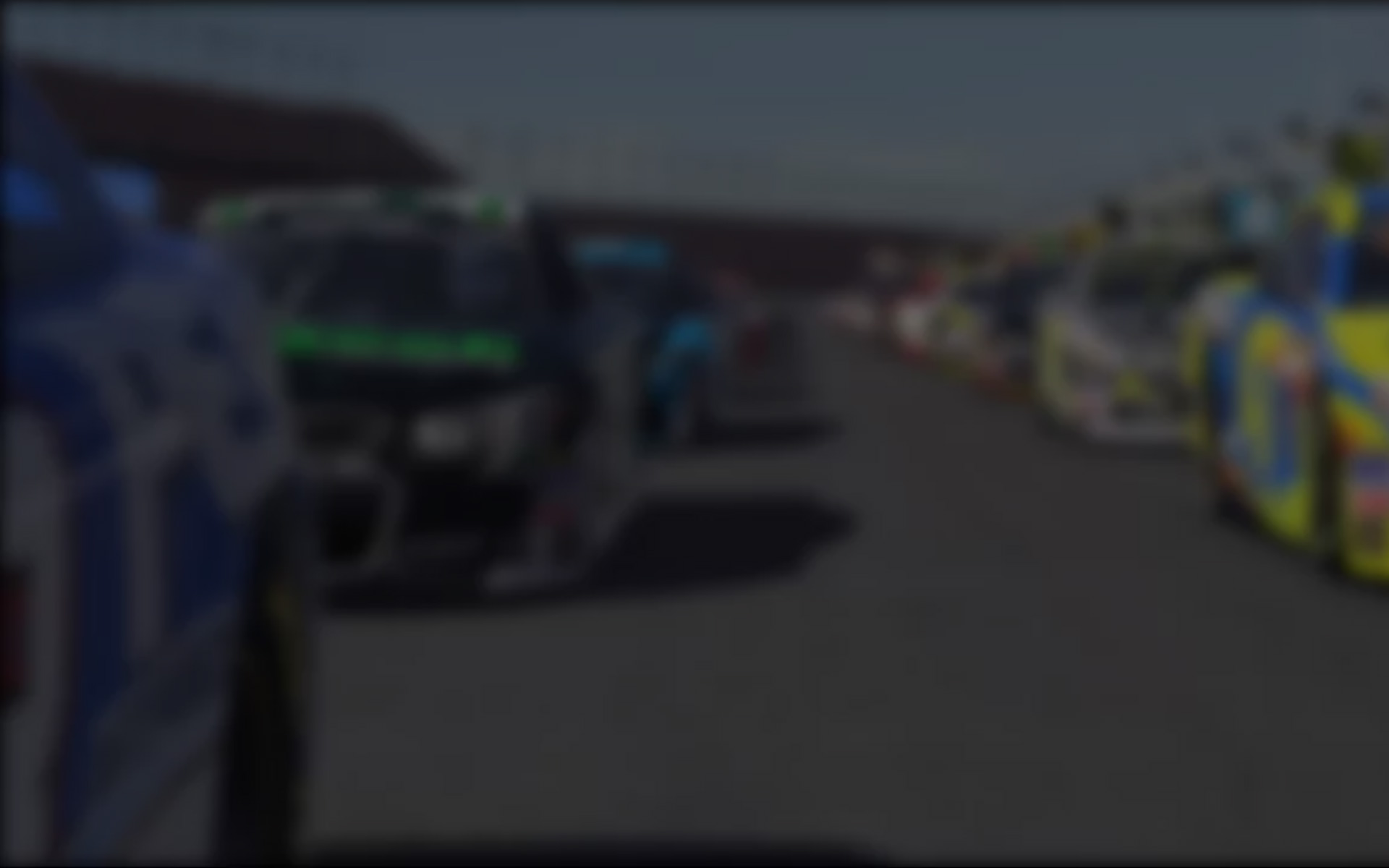 South Boston Speedway is one of those tracks that require both setup knowledge as well as finesse. It is not a traditional short track in many ways as at exit of the corner many drivers will use the apron to battle understeer. Other drivers, however, will fight a car that is tight into the corner and loose off and will have to keep their tires in good shape to make a run at the end. Meanwhile, you are fighting a never-ending battle to keep the car off the wall . . .  it's one of those tracks where the wall kind of swallows you alive as you come off the corner, a bit off camber. The key for the bottom split is simple; avoid the wrecks, because with walls on both sides of the racing surface there isn't really any place to go.
In the 3401 Strength of Field race, wrecks weren't really that much of an issue. Heath Smith started on the pole  and set off with a quick pace to leave Kevin Burris trailing in second with Lewis Crisp Jr. third and Mike Budzien fourth as the group buzzed into Turn One. Crisp quickly encountered issues with tire wear and when he realized he was too far off pace to salvage a top five run, decided to duck into the garage and save his machinery for another battle.  Further back, Steven Matthews, Kevin Ammon, and Anthony Calantoni battled hard until the latter slipped-up and tagged the wall allowing his competitors to slip by.
With such a competitive field, due to the session having four splits, the action was close and intense. Smith came home the victor after leading all 70 laps with Burris 2.439 seconds in his wake. Budzien clocked in 5.302 seconds after the leader with Tyler Dalton just over a half second behind. Benhamin Wolfson came home fifth just under ten seconds behind our leader with Dylan Cecce only half a second behind in sixth. In seventh Jake Goodwin's Red Bull machine came across the line just another half of a second back. Jarret Lawrence finished eighth 13.556 seconds back after edging-out Andrew Simmons in a drag race to the line. Steven Matthews was the last car on the lead lap in tenth. Ammon finished one lap down in eleventh while Calantoni and Crisp recorded DNFs.
As the iRacing.com Late Model Tour has finished racing at South Boston and wrap-up action at Oxford Plains tomorrow and head towards Martinsville on Monday night, here is how the points stand. Smith (1041) is looking strong in the number one spot followed by Nathan Hammock (981), Peter Fisher (953), Daniel Mabry (909), and Kevin J Myers (894) to round out our Top Five.
Meanwhile in our five weeks club, Burris (803), Kris Marlow (799), and Robert Oneal(766) look towards the end of the season to capitalize. Tony Housman (759) sits ninth with Randy Schreck (745) finishing our top ten. But don't count out Nick Zautner (741) and Trey Jarrel (667) who both have only race four weeks this season and mathematically have a good shot at this championship when it comes to scoring each sim-racer's best eight weeks.
---
You may also like...
---