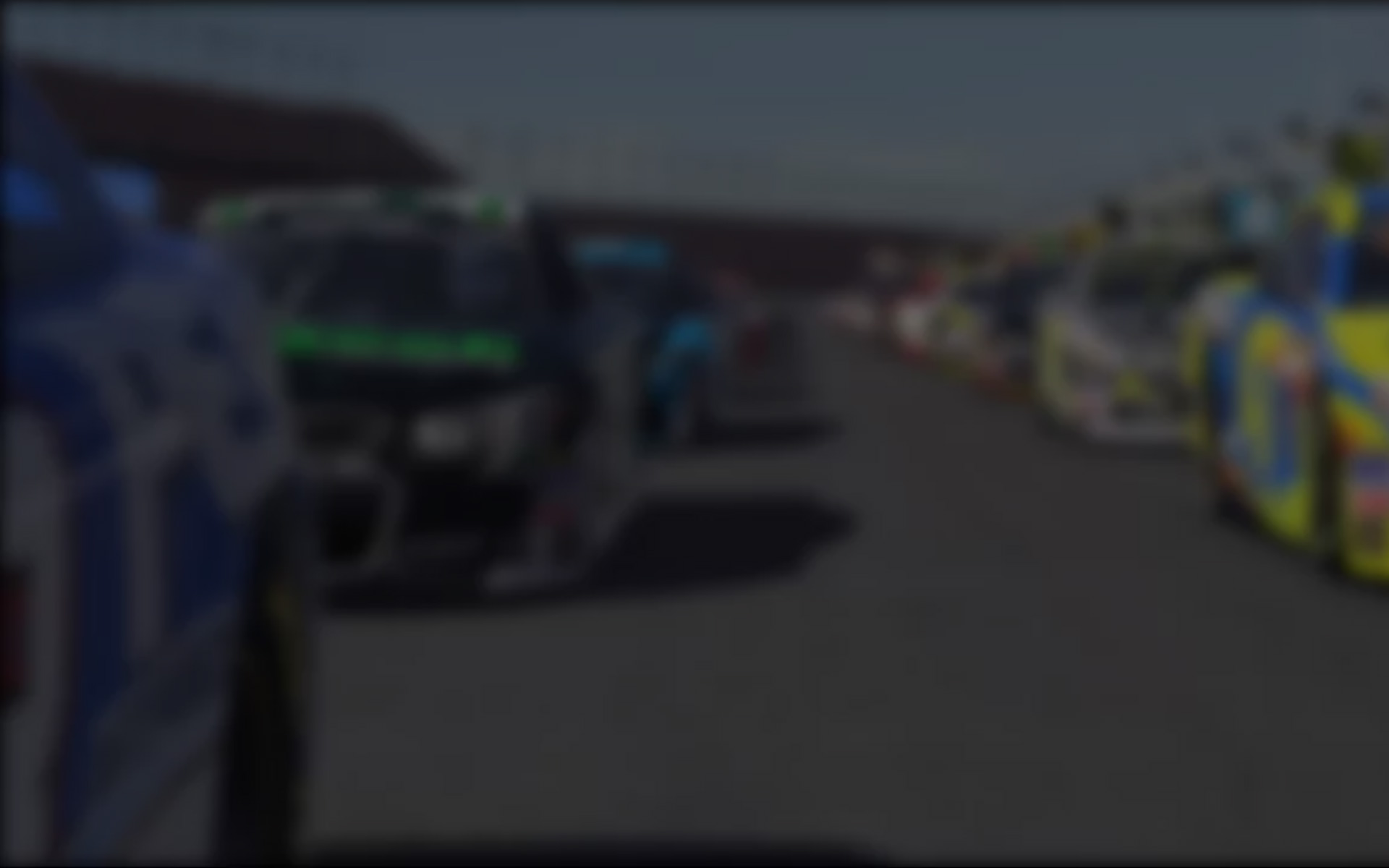 For the second consecutive week, the drivers of the NASCAR iRacing Class C Series (NiCCS) battled on a short track as the competitors rolled their trucks onto the Richmond International Speedway. As was the case at Bristol Motor Speedway, many big names in the sim racing world topped the charts after seven days of side-by-side paint swappin' competition at Richmond with a familiar name to race fans bringing home the overall win. Former NASCAR Sprint Cup Series driver and NASCAR Camping World Truck Series race winner Scott Speed scored 213 points in his only start on Saturday night – more than any of his 850 peers who raced during the past week in the NiCCS.
Speed's victory on Wednesday took place in a 3406 Strength of Field (SoF) race. The international field featured three drivers from the Australia/NZ Club, one of whom finished behind Speed. In fact, Scott D Andrews' runner-up spot would be good enough for fourth overall for the week as he would best Cody Kutzner, Del Mears and Clint Monohan at the line. Second place overall was nailed down by veteran Kevin King as the California driver claimed two victories in three starts – including one in a 3490 SoF event on Saturday. King finished ahead of third place overall driver Brad Wright, Kutzner, Brad Bubel and Thomas D Smith in one of his two triumphs. The first win of the week for King came two days earlier as he came home ahead of Parker Hammons Racing teammates Parker Hammons and Justin Brooks. Monohan and Mears completed the top five in the Thursday thriller. Hammons would record two wins on the week which set the fifth place mark overall at the Virginia speed plant.
Though he never started a race in Week Three, Tyler D Hudson was the fastest driver when it came to qualifying. His time of 21.894 seconds around Richmond was good enough to top Wright and King by nearly one hundredth of a second. Ninety-four drivers visited victory lane at Richmond in the NiCCS with Taylor Webb, Brian Conforth and Scott MacMichael2 making the most visits with four apiece. Mears, Matthew McMeekin2 and Jarl Teien recorded hat-tricks with seventeen others taking a pair of wins away from Richmond. John Gambill made the most starts of his peers in the series, seeing the green flag in nineteen races. Ricky Small (17), Brian Guedesse3 (14), Cliff Pace (14) and Neal Neubauer (14) also found themselves in the top five when it came to starts at Richmond.
With the fifth place showing in Week Three, Hammons takes over control of the point standings with 572 markers through the three weeks of competition. NASCAR Nationwide Series Rookie of the Year Timmy Hill recorded one win in four starts at Richmond to put him in second overall after three weeks with 561 points. Joe Holt (557), Justin Fuller (524), Brandon Coppinger (513), Tim Axton (512) and Brandon Buie (503) are the only drivers who have amassed over 500 points and make up the top seven in Division One and overall in the standings. Virginia's Jason Vannatta leaves his home state tied for eighth in the points with Mid-South Club's Phil Brown while Chase Paduno completes the top ten. Former point leader Hudson sits thirteenth after not competing at Richmond and will have to use Week Three as one of his four drop weeks should he want to contend for the title in 2011 Season One.
Leaders in lower divisions include Barrett Schenk (Division Two), Dean Heck (Division Three), William Lark (Division Four), Jay Adair (Division Five), Harold James (Division Six), Michael Atkins Jr. (Division Seven), Bill Schoonover (Division Eight), David Trogdon (Division Nine) and Adam Bradford (Division Ten). All division leaders enjoy comfortable double digit leads with the exception of divisions Nine and Ten. Trogdon has only six points on Greg Venable while Keith Bouchard has Bradford on his toes in Division Ten as five points is the gap between the two. In fact, the top twenty are only separated by 49 points in said class!
Jared Crawford was the fastest driver in Richmond when it came to Time Trials in Week Three. The Michigan club driver topped Vannatta and Division Two pilot Michael Tasillo on the podium. James Howard leads overall by a single point over Vannatta and Rock Harris in the overall standings. Harris is the Division Two leader while Chad Pingel, Tiago Moreira, Matthew Scott3, Chuck Runyan, Trenton Moriarity, Magnus Ahlqvist, Joerg Leipold and Mike Larsen topped the charts in their respective Time Trials divisions after three weeks.
Not all drivers had great luck at Richmond. Joe Beasley (14) is tagged from behind by Mike Speeney (6) late in the race, sending multiple trucks like Chad Coleman (1) scrambling. Beasley was not happy with Speeney for the incident and expressed displeasure with the driver after the race.
The truckers of the NiCCS now head to Dover International Speedway – the site of Speed's NASCAR Camping World Truck Series victory. He will be one of the favorites heading into the Monster Mile. The concrete track is a new addition to the schedule in 2011 Season One, making it a wildcard when it comes to predicting a winner after seven days of competition. You can follow the action from the Delaware track next week here on inRacingNews.
Until then, keep the hammer down and we'll see you at the track!
---
You may also like...
---